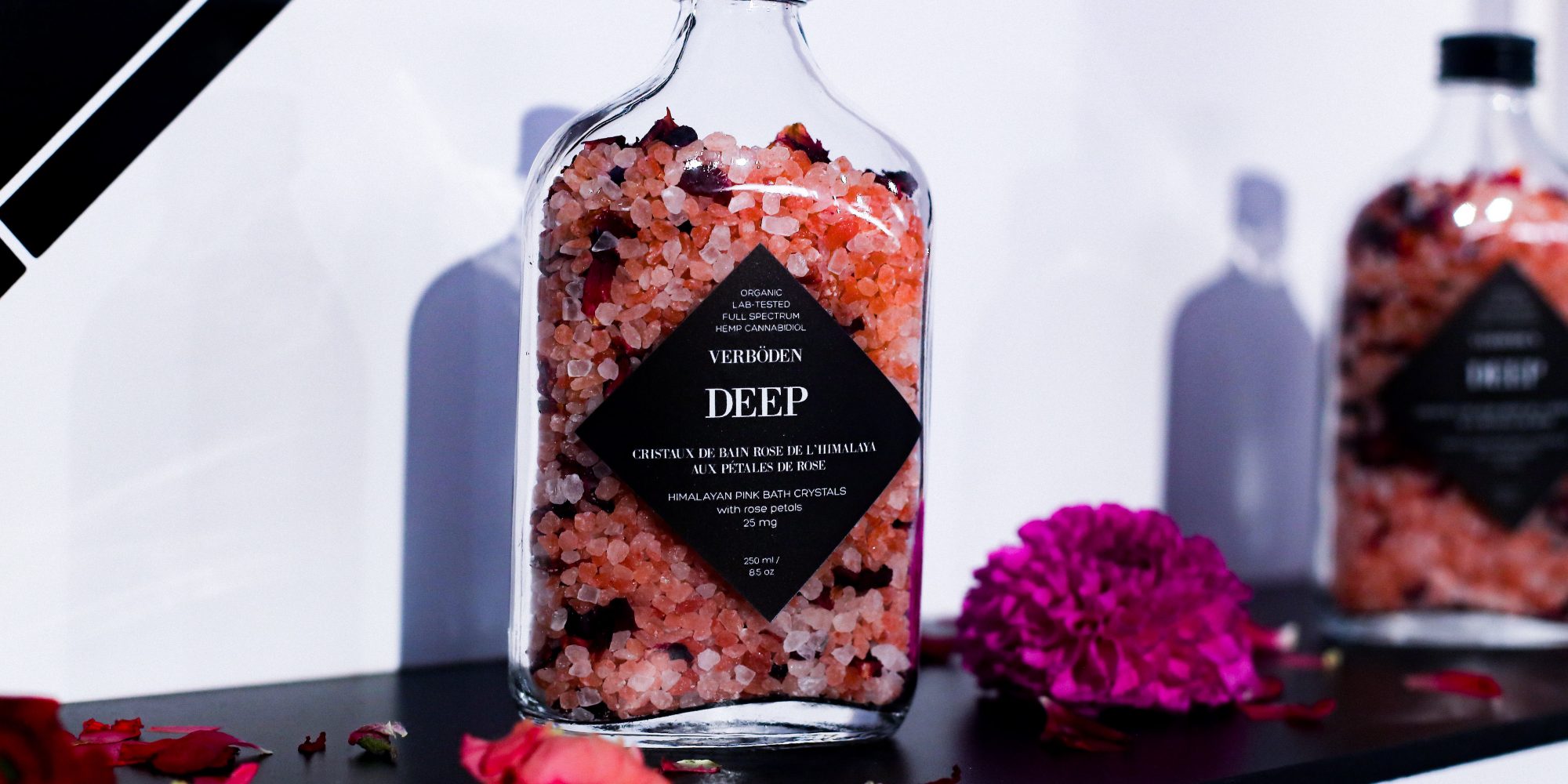 10 Cannabis Beauty Brands You Should Know From IBE NY 2019
Will cannabis beauty be a lasting trend or fleeting fancy? At the moment, it's an important and energetic category in the industry. A growing number of CBD brands, including over 20 with hemp-infused products present at last week's Indie Beauty Expo in New York City, is vested in cementing its place in beauty routines. Beauty Independent touched base with 10 CBD brands exhibiting at the trade show about their unique propositions, shifts in consumer sentiment and what they think will be the next big things in the cannabis beauty segment.
Founders: Andrea Frey, Allison Vaillancourt and Daniela Serra
Headquarters: Minneapolis. Earlier this year, we expanded into a larger office with our own GMP-compliant ISO 9001 lab, where we manufacture all of our products in-house.
Launch date: December 2018
Distribution: BLNCD products can be purchased on the website blncdnaturals.com and at select independent retailers and boutiques. We recently secured placement in the Minneapolis International Airport shops. Additional retailers are expected to be announced soon.
Bestsellers: Our body collection has been incredibly popular, and the Body Revival Oil is a true standout. It's formulated with full-spectrum hemp extract and infused with powerful antioxidants and omegas that help increase cellular turnover, increase collagen production and elasticity. Customers also love the luxurious scent of neroli and vetiver. The concept behind our body collection was to treat your body with the same care that you treat your face. We are currently expanding into skincare, so stay tuned.
Take on consumer awareness of CBD: Consumers are becoming more and more educated when it comes to cannabinoids and their benefits. The stigma surrounding cannabis is continuing to lift. We've been really pleased with the consumer response to BLNCD products and their willingness to incorporate CBD into wellness and beauty routines. We're seeing customers who are increasingly knowledgeable about ingredients and what they are putting into, and onto, their bodies. Many customers are seeking a natural remedy for their health concerns, and we are honored to be able to provide these solutions. At BLNCD our primary focus is educating our customers and eliminating the misconceptions about cannabis.
Points of differentiation: One thing that makes us a stand out brand is our commitment to using clean and sustainable ingredients in our products. Co-founder Daniela is a certified aesthetician and has spent the last decade working in the green beauty industry. Her deep knowledge of clean skincare translates into our formulations, resulting in premium quality and effective natural products.
Our CBD oils are unique in that we offer three distinct, targeted blends to meet the user where they are at. We are not producing a one-size-fits-all solution. The specific terpene blends we use in each formula are just as important as the CBD. The ingredients work synergistically together to deliver maximum therapeutic value to the consumer. We are able to deliver a consistent product by isolating out the pure CBD and adding back in only the plant elements that are needed specifically for each blend.
We have also recently formed a strategic partnership with organic hemp growers in the Midwest and have invested in an organic processing facility in North Dakota. This will allow us to control our supply chain. We will organically grow, process and manufacture our products from seed to bottle by the end of 2019.
Next big thing in CBD: It's been all about cannabidiol (CBD), but there are many other beneficial compounds found in the cannabis plant. We anticipate that we'll start to start to see the other cannabinoids like CBG and CBC rise in popularity as well as cannabis terpenes incorporated into new formulations. 
"It's been all about cannabidiol (CBD), but there are many other beneficial compounds found in the cannabis plant. We anticipate that we'll start to start to see the other cannabinoids like CBG and CBC rise in popularity as well as cannabis terpenes incorporated into new formulations."
Founder: Katharine Marinaro
Headquarters: Malibu
Launch date: January 2018
Distribution: More than 80 fashion and lifestyle boutiques, beauty retailers, specialty chains, department stores and spas, including Dillard's, ABC Carpet & Home, Heist, Sharon Segal, Baby & Co., Calamigos Ranch, Two Bunch Palms and online at Free People. 
Bestsellers: Our hero products The Tincture and Relief Cream are our bestsellers. However, our recent launches Suprème Crème, Baby Face and Scrub Me Sweetly are a huge hit.
Take on consumer awareness of CBD: We are happy to see so many people comfortable in trying CBD since it has become such a trending product and topic. We believe cannabinoid education is important. With that being said, knowing that CBD is non-psychoactive isn't the only awareness consumers should have. They should be mindful and careful of the brands they choose to consume When we first launched at Indie Beauty Expo in 2018, very few people had even heard of CBD. This year at Indie Beauty Expo New York, CBD was the hot topic, and everyone had an understanding of CBD's purpose and healing properties.
Points of differentiation: We create our products with whole plant, non-isolate, unfiltered European hemp oil. Europe has been producing hemp longer than America. With such experience and strict regulations, their hemp is cleaner and pesticide-free. Also, we are a female-founded company driving innovation in the CBD beauty industry, and have been chosen to be a part of the first-ever CBD and plant alchemy agency The Plant Lore.
Next big thing in CBD: Deregulation has opened the floodgates for research and trials on CBD, resulting in new findings regarding the healing properties of CBD. The cannabinoid revolution is only beginning.
Founder: Christine Smith
Headquarters: Portland
Launch date: The cannabis edible line was launched to the medical market in 2015. The CBD line was launched in the first quarter of last year.
Distribution: We are sold in many independent health, beauty and wellness retailers, and spas across the country. We are sold in larger regional health food grocery stores on the West Coast. The pillow chocolates and special treats are also in select luxury hotels around the country.
Bestsellers: The Renew-Time-Reversing Face and Neck Cream, and the Revive-Vitalizing Body Lotion are top sellers along with the Rejuvenate-Awakening Clay Mask.
Take on consumer awareness of CBD: We have seen exponential growth in the amount of educated engaged consumers. At the moment, most Americans have heard of CBD and have a small understanding of what it is. A year and a half ago, CBD was still widely unknown outside of the legal cannabis states, where there was a limited understanding of the industry.
Points of differentiation: The first differentiator is our hemp source. Our hemp comes from the only certified organic hemp farm in Oregon. Another differentiator is the mix of ingredients in the skincare. We have gathered many local Northwest ingredients like bee propolis, red algae and fermented seaweed to pair well with the CBD as well as strong skin-support ingredients like hyaluronic acid, peptides and vitamin C. We also put a QR code on each package that takes consumers right to the test result page of our website, where they can find the test results linked directly to their specific batch of product.  
Next big thing in CBD: More CBD makeup and personal care.
Founder: Michael Faiella
Headquarters: New York City
Launch date: August 2019
Distribution: Direct to consumers through the website www.LaLaLeaf.com. The goal in the future is to work with retailers.
Bestsellers: Tru Athlete Sports Gel has the biggest wow factor. It's hands down our best product because it works so fast, and both the testing results and consumer feedback have been incredible. In comparison to other CBD sport products we have tried, Tru Athlete smells great thanks to our citrus- and sandalwood-infused fragrances, and consumers have been saying that they really enjoy this smell on their skin.
Take on consumer awareness of CBD: We have noticed mixed responses in regards to CBD awareness. Generally, people have heard about CBD, but they don't necessarily know what it is or how it can help them in their everyday life. We still need to educate the public on the benefits of CBD skincare.
Points of differentiation: All of our products are all-natural, vegan, paraben-free, phthalate-free and THC-free. We have QR codes on all of our packaging so consumers can see that our products have the exact amount of CBD that we're advertising, and that they are THC-, metal- and chemical-free. Our goal is to deliver all-natural products that consumers can feel good about buying while bringing a high level of transparency to the space.
Next big thing in CBD: We think that we're just scratching the surface on the true potential of CBD skincare. We expect the space will evolve based on consumer needs and the demand for more CBD products that provide solutions that contribute to a better quality of life for consumers. We expect that you will start to find CBD in more products and in more innovative applications going forward.
Founder: Sarah Mirsini
Headquarters: New York City
Launch date: April 2019
Distribution: Entering Bloomingdale's and Anthropologie in the fall. Available at The Class by Taryn Toomey, The Standard hotels and spas across the tri-state area.
Bestsellers: We have three different sheet masks in our assortment as of now: Spotless for Acne and Psoriasis, Ageless for Anti-Age and Luminouss for Hydrating & Brightening. We are also launching a men's line and a travel kit this fall which will [feature] nanotechnology.
Take on consumer awareness of CBD: People have been more intrigued to learn about this amazing plant and its benefits. I truly believe education is key when it comes to CBD and the perception around it. So many people have grabbed our product and said "Is this cannabis?" There is such a stigma around this. I hope, over the next year or so, things will be completely different.
Points of differentiation: I wanted to take it a step further and really revolutionize the skincare industry. We are lucky enough to work with a lab out in California that knows how to extract different cannabinoids, which is why we have higher levels of CBG, CBN and CBC in our formula. These are highly effective for inflammation and are just miracle workers for the skin. Our mask is also made out of biocellulose and the formula is so clean you can eat it. Everything is sustainably-sourced and ranked at one on the EWG list.
Next big thing in CBD: Nanotechnology and exploring the other cannabinoids this amazing plant has to offer.
Founder: Jessica Bates Founder
Headquarters: Boulder, Colo.
Launch date: January 2018
Distribution: Vitamin Cottage, Urban Outfitters, spas and independent retailers 
Bestsellers: The Glow Skin Serum, which contains 250 milligrams of CBD per one fluid ounce, but we are launching amazing new products in October.
Take on consumer awareness of CBD: We have seen a very big shift in consumer awareness since launching in 2018, specifically since the Farm Bill passed earlier this year. Not only has the average consumer's knowledge base around cannabinoids increased, but so has their receptivity. We are seeing a positive shift in awareness of CBD and the benefits. Not only are consumers becoming increasingly more comfortable with the idea of incorporating cannabis into their lives and wellness routines, but they are becoming more educated on how to find the right brands and products for them. 
Points of differentiation: Not only are we a true seed-to-sale company, we farm all of our own hemp and create all of the products, which is extremely unique in the CBD skincare industry. We have over 15 years of experience in the cannabis wellness industry. Our founder Jessica Bates is also a certified clinical herbalist with a wide range of knowledge of botanicals, cannabis and natural skincare. We use strictly organic hemp. All of our hemp is grown by our own team right here in Boulder and is USDA Certified organic. We ensure quality by overseeing each stage of production from seedlings to sale. We use only full-spectrum hemp extract in all of our products.
Our full-spectrum hemp oil products are made with CO2-extracted full-spectrum hemp extract containing over 80 naturally occurring phytocannabinoids, including CBD, CBG, CBN, THC and more, amino acids, vitamins, trace minerals, omegas and other phytonutrients.  All of our topical skincare and body care applications begin with the highest quality certified organic herbs, botanical butters and oils, and our full-spectrum hemp extract. Each product is carefully formulated by our certified clinical herbalist founder for a synergistic effect between the herbs, hemp and essential oils.
Next big thing in CBD: We have yet to scratch the surface when it comes to the benefits of cannabinoids, and we are excited as a brand to see more studies pinpoint the benefits of specific cannabinoids and how the different cannabinoid profiles of specific hemp genetics can be beneficial, but we typically steer clear of the hype around isolated cannabinoids as we find the full spectrum of the whole plant extract and the entourage effect to have the most efficacy and benefits. We are also extremely excited for a wider knowledge base of the benefits of cannabis terpenes as well as cannabinoids.
Founders: Mary Katherine Schenkel and Suzanne Zelov
Headquarters: Phoenixville, Penn.
Launch date: May 2019
Distribution: On the brand website, local salons and East Coast pop-up shops.
Bestsellers: Our High Luxe Ultimate Moisturizer is No. 1 right now, probably because it's formulated for all skin types and absorbs in a really lovely way, but the High Luxe Illuminating Serum and the High Relief Muscle Rub are both a very close second.
Take on consumer awareness of CBD: When we began formulating over a year ago, there was still a sort of hushed attitude about using it. There is much less stigma around using CBD now, and we are seeing more and more people of all ages touting the benefits. There are pain relief benefits, and there are beauty benefits, so the spectrum of users is broadening quite a bit.
Points of differentiation: We love the idea of clean beauty, and transparency in ingredients is important, but we didn't want to just put CBD with a few other ingredients and call it a day. We wanted to put a product out there that combines the best of nature with the advanced science in skincare today, and one that does what it sets out to do. That required natural and pharmaceutical-grade active ingredients that can coexist peacefully together. CBD is quite excellent on its own, but peptides that help build collagen, vitamin A to help regenerate cells and CoQ10, another excellent antioxidant, along with soothing botanicals like green tea, avocado, cucumber, all give CBD some worthy co-conspirators in the fight against most common skin problems.
Next big thing in CBD: We see CBD beauty companies, including us, diving deeper into specific issues like acne, eczema, more area-specific anti-aging products for eyes, lips, neck, etc., and internal wellness products that combine CBD with other beneficial supplements to aid in sleep, workout recovery, skin and hair health, and more. And, as the industry matures and research reveals further benefits, we will be tuned in to our existing and future customers to find out what they want so we can fill those needs.
Founder: Dee Morales along with late ex-husband Dr. Sam Musallam
Headquarters: Oklahoma City 
Launch date: May 2019
Distribution: We sell our products online at sweetmaryjane.biz and our bro line at thebeardbuzz.com. We also sell at medical dispensaries and boutiques, and have a contract for a larger department store we cannot yet disclose.
Take on consumer awareness of CBD: We thought our target market would be millennials, but we have seen a much older market become loyal customers who order frequently. We are using video to teach people about CBD and have interviewed many of our loyal customers. 
Points of differentiation: Our brand is different because we use full spectrum CBD that is processed in a certified health and compliant facility that uses a superior extraction method rendering clean CBD that is infused with non-GMO MCT oil derived from coconut. products. It takes longer to extract our CBD because all stems and seeds are removed by hand.
We also pay a great deal of attention to men and their skin. I have two grown sons who go to the gym, and I am a television producer part-time for ESPN, so I have been around locker rooms myself. We developed a body lotion in a stick called Body Buzz, a Beard Buzz for beards, and a salve for men's aches and pains. We have also activated that salve in another version for golfers. We see ourselves as passionate and innovative. 
Next big thing in CBD: I think customers start with one product and like it, then, move on. In theory, if one layer is good, then maybe I would feel even better if I used two products at a time. I still make emergency dropoffs to Dr. Sam's patients who run low on CBD. They absolutely love it. I think in the future it will be, "Why would I buy a product that doesn't  have CBD?"
"We thought our target market would be millennials, but we have seen a much older market become loyal customers who order frequently."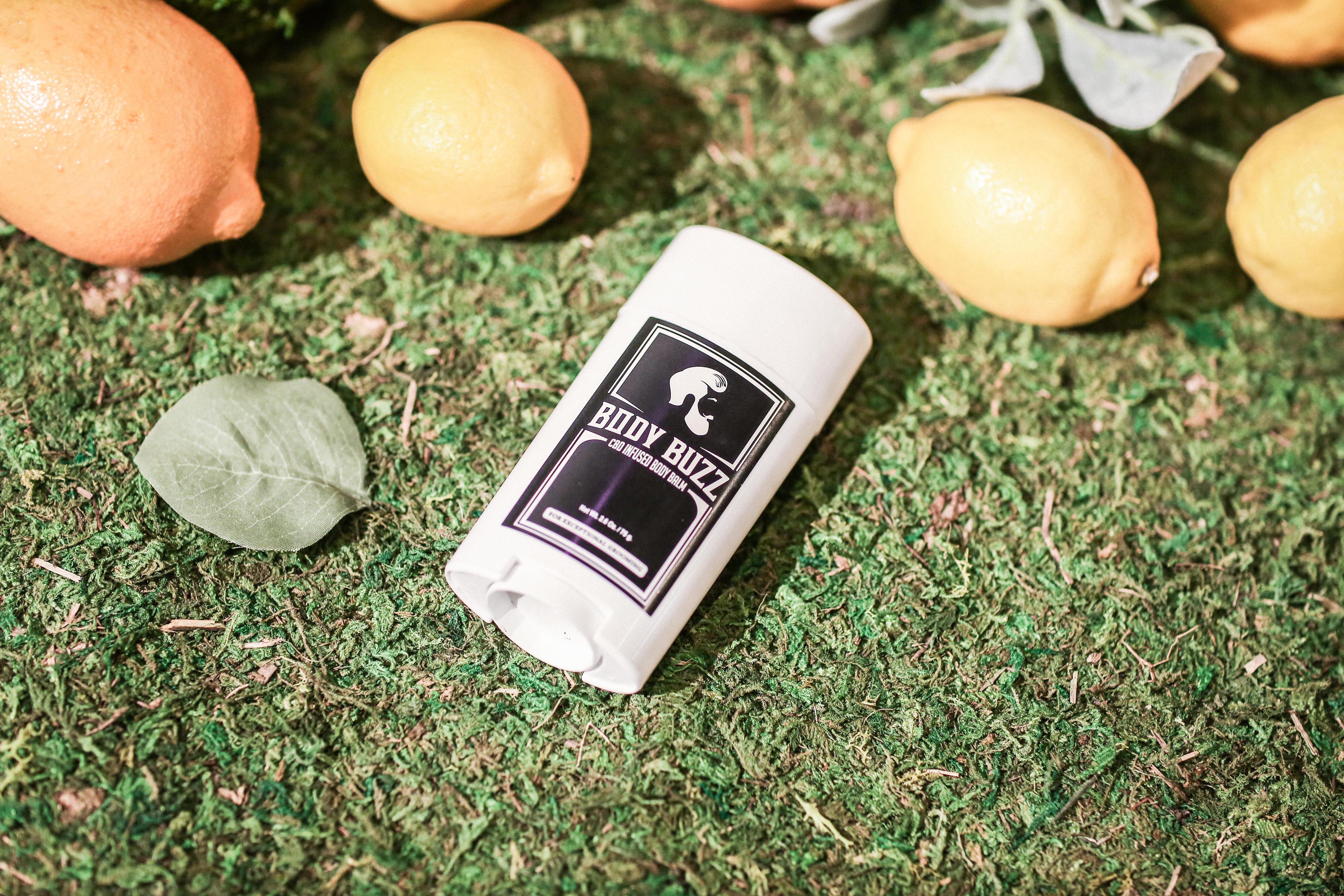 Founder: Tarek Hasan
Headquarters: Chicago
Launch date: Second quarter 2019
Distribution: The products are currently sold in independent beauty stores, CBD-focused stores and dispensaries.
Bestsellers: Our top three are Everyday Glow Serum, SPF 50 and Baku Antiaging Serum, a clean plant-based anti-aging formula that contains full-spectrum oil.
Take on consumer awareness of CBD: There is a lot more awareness of CBD, but also an increase in confusion as well. Our brand has done extensive research on the benefits of CBD for skincare, which is why we launched with our skincare range first. We've come to learn that there are three primary benefits. CBD is a natural anti-inflammatory, antioxidant and also helps to regulate excess oil production by interacting with the CB1 and CB2 receptors that are naturally occurring in the human body. CB1 and CB2 receptors are found throughout the human body and are activated by a range of Cannabinoids, CBD being one of them and being abundant in the hemp plant.
In terms of awareness, there is still a large gap in consumer's understanding between the range of various CBD oils that are available, full-spectrum oil, broad-spectrum oil and isolated CBD. Full-spectrum oil is the natural oil which the hemp plant produces and contains all the synergistic cannabinoids of the plant. This oil benefits the entire body, and the cannabinoids work together to maximize the therapeutic benefits. We use full-spectrum oil in three of our skincare products: Baku Antiaging Serum, Probiotic Mud Mask, and Overnight Repair Mask. These are some of our most premium formulations that would have amazing skincare benefits for users.
Broad-spectrum oil is full-spectrum oil that goes through processing to remove the THC cannabinoid.  This process also removes other cannabinoids, which makes the oil less potent, but higher priced due to the processing expertise required to make it. Isolate is broad-spectrum oil that has all the cannabinoids removed except for CBD, which is isolated and turns into a powder. This isolate can be made of high- and low-quality hemp plants, and is devoid of all flavors and fragrances, but is popular with many skincare brands because of its low cost.
Points of differentiation: We are a serious skincare brand that uses CBD at functional levels between 0.5% and 1%. We believe in the benefits of CBD for the mind and body. We make beauty products and wellness products, so you can feel beautiful from the inside out. Since we manufacture all our products, we take an intelligent approach to CBD. For our skincare range, we created a new CBD oil that contains all the cannabinoids, including THC, but intelligently removed the terpenes which can cause skin irritation. For our ingestible oil, we are the only brand that uses a zero solvent extraction process, so there is only one step between the plant and the bottle.
We also follow a plant-based formulation philosophy, which means we strive to use plant-derived ingredients whenever possible and only use synthetics when it is absolutely necessary to do so for optimal performance. For example, we create a plant-based SPF 50 that is reef-safe while being completely transparent, so people can use it daily.
Next big thing in CBD: I believe skincare will grow rapidly and also consumers' demand for more transparent brands. I also believe awareness will increase and consumers' demand for specialty cannabinoids for specific targeted purposes. CBN is excellent for improving sleep while CBG is a known antiseptic. Terraform also is formulating using isolated cannabinoids for beauty and wellness.
Founder: Jena Min
Headquarters: New York City
Launch date: August 2018
Distribution: Four Seasons Westlake and Eau Palm Beach Resort & Spa.
Bestsellers: Overall, our SO FINE Illuminating Beauty Oil is definitely coveted for its intensely hydrating yet quick-drying feel that readily absorbs into the skin. But, in New York City, the CHILL CBD drops are definitely a huge hit because it's being reported as highly effective against anxiety and insomnia, side effects to living in the city I think. 
Take on consumer awareness of CBD: Five years ago, when I was preparing to apply for the medical cannabis license in New York and would answer the question, "What do you do?," just the word cannabis would elicit either snickers or sneers and never mind about CBD or cannabidiol, which nobody had even heard of. Now, where don't you see CBD? That's why, from the start, our focus has been on educating the consumer on what to look for when buying high-quality CBD, how it can benefit you and knowing how much to take. It's another kind of challenge, but, if the consumer is empowered with the right knowledge, then she can decide what's best for her own body.
Points of differentiation: Our holistic approach to beauty is focused on long-term skin health from the inside out. Common skin problems like breakouts, rashes and itchy skin, redness, blemishes and signs of accelerated aging are outward displays of a body in distress. Skin inflammation is a reflection of the internal inflammation happening in the body. So, we created a line of all-natural skincare and supplement products that help empower the body's own regenerative ability to heal itself. We do this with the highest-quality beauty and wellness products paired with consumer education via highly-engaging live events and social storytelling.
Next big thing in CBD: Definitely more engaging educational content. The public is ready for knowledge that can empower them to take their health into their own hands.