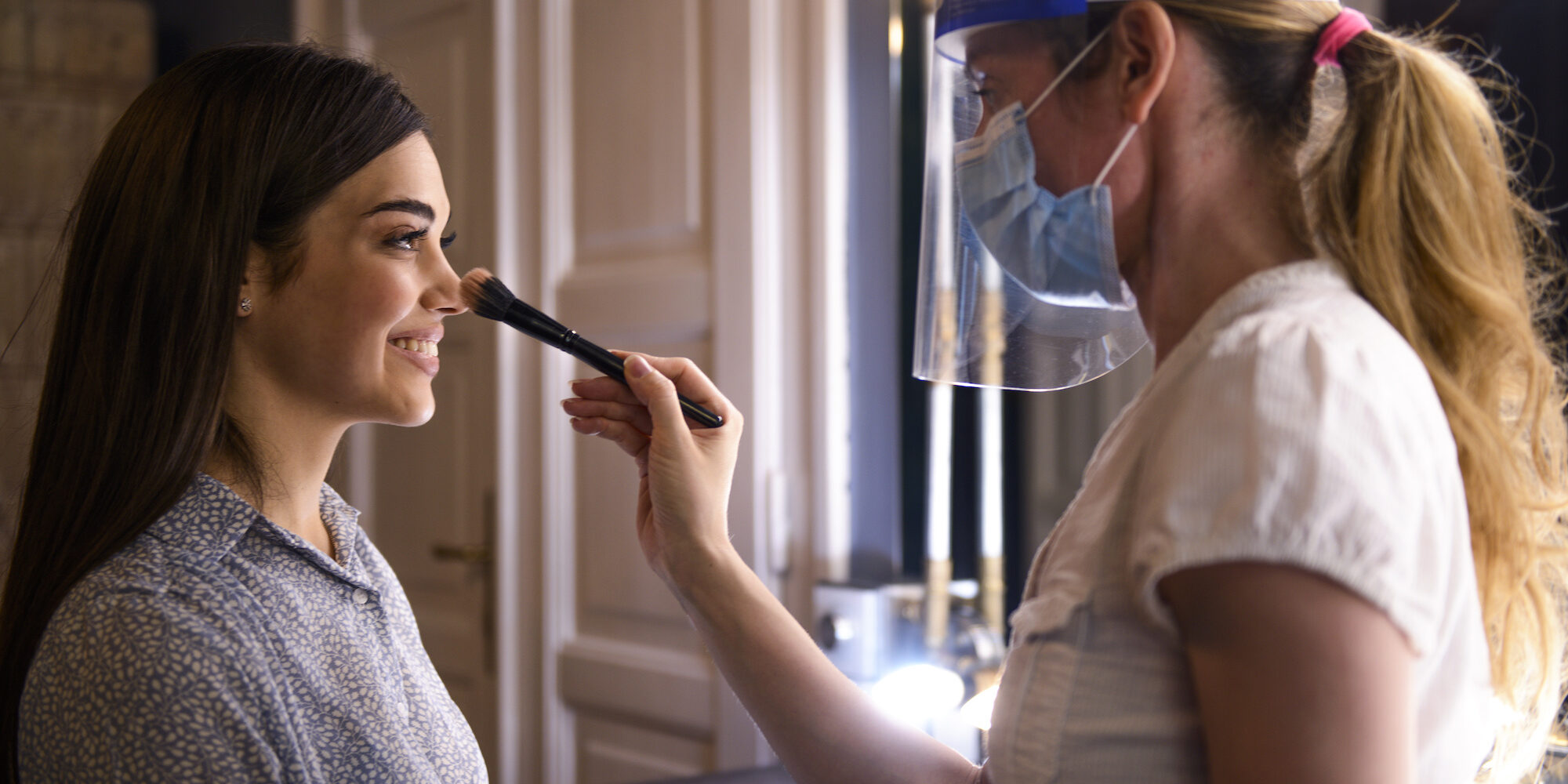 16 Business Takeaways From The First-Ever The Pro Safety Beauty Summit
As the global health crisis drags on, it's a crucial time for beauty businesses to channel the hard lessons learned in 2020 into roadmaps for success in 2021. During the inaugural The Pro Safety Beauty Summit organized by The Pro Safety Group, a platform for beauty industry education started by Cloutier Remix owner Madeline Leonard, KRM Product Seeding founder 
Karen Reddy-Medeiros 
and Ziba Beauty CEO Sumita Batra, professionals, founders and executives gathered virtually over three days last week to share their pandemic stories, business pivots and advice for navigating a continually uncertain environment. Here are noteworthy points of discussion we culled from the summit's 10 virtual sessions.
GET CREATIVE TO FIND SOLUTIONS
Nikki Lee, Co-Owner of Nine Zero One
"For [salon Nine Zero One co-owner] Riawna [Capri] and I, whenever there's a problem it's like, 'How do we quickly come up a solution to try to figure this out?' Case in point: our education. At first, it started off as a tour where we traveled city to city every month. I wanted to have children, so I felt I couldn't do the traveling anymore. Some students also couldn't afford to travel to our classes, so the solution was BCTV [Beauty Coach Television]. Now, we could be with them every Monday morning with a new episode. Everyone is going digital now, which is great, but we started that so long ago and have just been growing and growing. We try to find solutions for any challenge that comes our way."
STRUGGLING DOESN'T MEAN FAILING
Riawna Capri, Co-Owner of Nine Zero One
"Be authentic and keep it real. Instagram only showcases the good and, during this time, there's a lot of not good. It's never a failure. It's always a pivot, a different direction, a new path, a new journey. You learn and grow from that. Know that you are not alone. We're all in this together and can help each other."
CONSUMER BUYING HAS BECOME DEEPLY EMOTIONAL
Diana Madison, Diana Madison Beauty
"For 2020, it was about learning who my community is and serving their needs rather than what I want to serve out of my personal will. What do they really want? How are they feeling? 2020 wasn't about algorithms, numbers and all that. It was about getting to know those numbers—who they are, their faces, their names, their stories. Consumers are now buying products because of the stories behind them. It's on an emotional level that we've never seen before."
THE "NEW NORMAL" WILL BE THE NORM
Bruce Teitelbaum, CEO of RPG Group
"When COVID started, the retailers were very confused, and the brands were completely filled with fear. Then, once we started finding solutions and presenting safe ways for people to return to retail, we shifted the dialogue to how we can do it better. People will remember years ago when they thought it was OK to ride in a car without a seatbelt until they were told they could not or they smoked in movie theaters or on planes until they were told it was unhealthy and not allowed. A lot of the 'new normals' that we're going to see now as a result of COVID are really going to stay with us, and I think they're going to benefit everyone, the customers and the retailers as well."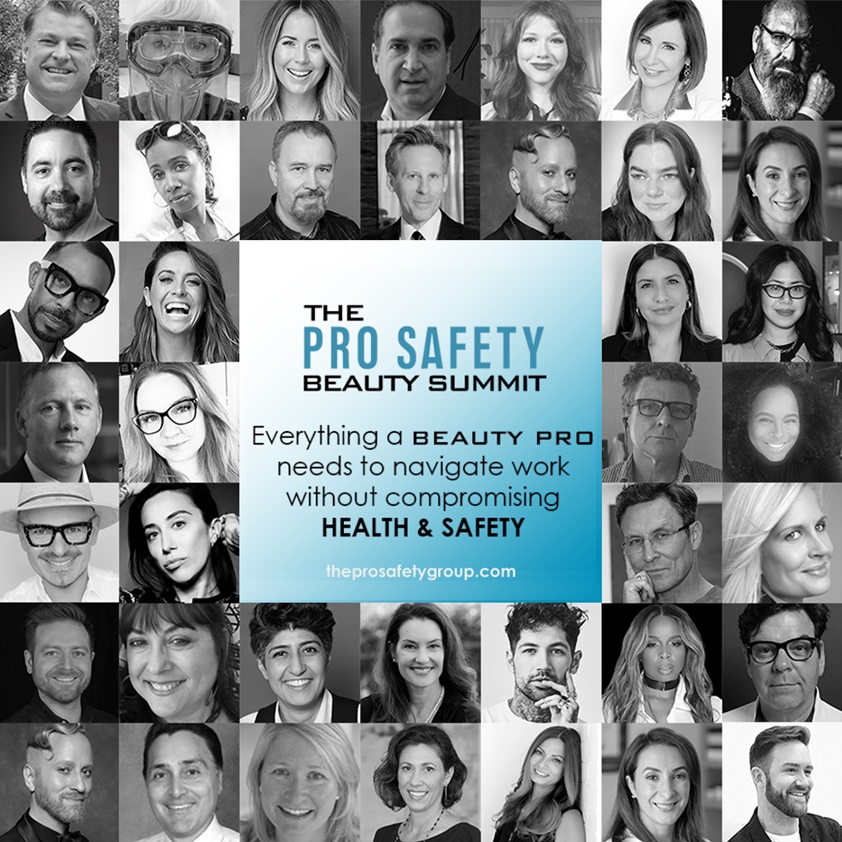 VIRTUAL CONSULTATIONS ARE TRANSFORMING SAMPLING
Claire McCormack, Content and Thought Leadership at Beauty Independent
"Color cosmetics founders are trying to navigate this space. The biggest success stories I've been told are the brands that have been able to do virtual makeup artistry. Brands like Kjaer Weis and VapourBeauty have successfully done these one-on-one Zooms with clients, and it's driven sales for them. They have a pro makeup artist on one side, a customer on the other, and they are instructing the customer how to try on different colors at home. They train their makeup artist how to do it effectively, and it's really been working for them."
TECHNOLOGY IS DEEPENING CUSTOMER CONNECTIONS
Jeremy Barrett Lipkin, CEO and Founder of Navy Hair Care
"It's an interesting time because the customer has access to anyone who works in a company right through Instagram, Facebook or Messenger. There's never really been that direct connection before. It's always been a customer talking to a sales assistant or talking to customer service. People love it, they get excited about it, and they garner something from that relationship. It's really, really quintessential to brand-building: letting the consumer know that they matter and that we hear them."
COVID-19 HAS ACCELERATED WELLNESS CONVERSATIONS
Teitelbaum of RPG Group
"With the whole increase in clean products and wellness products, the conversation has gone up to a whole new level. You're going to see a much higher level of transparency with ingredients that are in products or in environments and how they affect our well-being. That's just going to be a given. There's going to be a social responsibility and a corporate responsibility to adhere by these new protocols. The conversation has just moved forward at rapid-fire."
THE MARKET IS HUNGRY FOR INDIE BEAUTY
Teitelbaum of RPG Group
"We've stripped down a lot of the barriers between large and small companies, and we've opened up a lot of opportunities for people who are really thinking freely and getting out there and making it happen. We're seeing a huge trend now. Twenty to 25 years ago, there was an endless amount of indie people developing new brand and opportunities. Then, for a period of time, it was the really large companies that were growing the business and innovating. This period has given us a really big push to go back to the innovation, products and brand experiences that really make the difference and set you apart from others right out of the gate."
IDENTIFY OPPORTUNITIES IN THE COVID-19 MARKET
Madison of Diana Madison Beauty
"Use this time to be creative. If we're in this position, let's take advantage of it and create something beautiful because we can. We see we're moving towards this new world, what's missing there? Bring that to the table."
VIRTUAL PLATFORMS ENABLE EFFICIENT COLLABORATIONS
Jenny Frankel, Co-Founder, President and CEO of Nudestix
"Our HQ was always designed to be this open-concept workspace so that we can hear each other's ideas and collaborate, but this time has taught us to be more efficient and to utilize all these tools that we never really had to before, whether it's Zoom or Teams. I used to be on an airplane once a week to develop personal relationships and collaborate with retailers, influencers or customers. I think that was the biggest win: We realized we didn't have to get on a plane to connect. We've learned how to create these virtual relationships that are super effective and efficient, and I think there are new collaborations we didn't think of like virtual training. Now, we can have 200 people on a Zoom in an hour. We're now using technology to efficiently connect, whether it's education or virtual events or masterclass Lives."
STRATEGIZE WAYS CUSTOMERS CAN SAFELY NAVIGATE RETAIL
David Penrice, Head of North American Retail at Deciem
"One thing we put into our stores that we wouldn't have done before were QR codes. We really wanted to find ways for consumers to navigate our stores comfortably, not only from the way our products are displayed, but how customers can interact with the products while having limited human contact. A QR code is a simple, quick, easy way for us to help customers to self-explore the products, educate themselves and, of course, direct them to our e-comm site to make a purchase if they desire to do so. That's something I'd definitely recommend most retailers do if haven't done so already."
BRANDS HAVE TO BE DIGITAL-FIRST
Beatrice Dixon, Co-Founder and CEO of The Honey Pot Company
"Figuring out how to do things digitally is the way, I just think that the way that the world and global economy are moving. You really want to be conscientious and thoughtful about what markets you're going into, and how are you going to benefit humanity. Honey Pot is a brand that's really grown in volume retail and mass retail. We're lucky we built our business that way because those were the stores that remained opened in 2020, but we wouldn't have been able to build that way if we didn't start as a digital brand. So, think about creating a footprint online first, and let that dictate how you move throughout the future."
BE LASER-FOCUSED ON MARKET GAPS
James Sun, Chairman and CEO of BeautyTap
"So many brands are going DTC now. So, just as there is a huge opportunity, it's also creating massive competition online. The customer acquisition costs are skyrocketing right now. As brands go into 2021 with their digital strategy, they have to really look at their targeting and be so laser-focused on the gaps in the market, not only from a target standpoint, but also a product standpoint."
ENGAGED COMMUNITIES PROVIDE BRANDS WITH MOATS
Frankel of Nudestix
"When you think about what's going to happen in the next year, if you need financing, it's going to be very hard to get it. Banks aren't giving money. Private equity is being very cautious. Instagram isn't converting the way it used. The algorithm is a challenge. Your retail partners are discounting. Your gross margins are being eroded, and it's very hard to compete. Brands that have been in place and have built a community that's authentic and meaningful have an ability to weather this storm. But I think, entering now, you need to make sure you have a point of differentiation and make sure you have an emotive reason whether it's a give-back or you're solving a problem, have something that a community can connect with."
DELIVERING ON EXPERIENCE OVER PRICE IS CRITICAL
Penrice of Deciem
"For a new business, pricing is definitely something they'd want to consider, but I want to stress that the most important thing is the consumer experience you're providing. Price is going to be different depending on the services and products you're selling, but really think about how you can service the consumer in a completely different way. My specialty is freestanding stores, and we've really had to look at what that experience looks like now when most of our consumers have shifted to dot-com. When I do physically walk into a store now it's because I'm looking for something I can't get online. A freestanding store acts as a brand billboard, a service touchpoint, the human connection to your brand or company, so the responsibility is extremely important."
FOUNDERS SHOULD MAKE TIME FOR SELF-CARE AND OTHER ACTIONABLE TIPS
Michael DeVellis, Founder of The Powder Group
"'Normal' is going to be a moving target. It's not the 'new normal,' it's the 'next normal' and, after that, it's going to be the 'next normal' again until we finally end up in what might be the 'new normal' for a while. How are you going to move forward into this new time of transition?
1. Accept the reality of situation. Accept that we don't know what's next.
2. Acknowledge the stress and anxiety on us, our colleagues and our clients.
3. Understand that levels of comfort about getting back to normal will vary. Clients and business partners are going to dictate how we can engage with them going forward.
4. Communicate what you've been doing since the pandemic started, what you'll do both now and in the future to continue to grow your business, and keep yourself and your clients safe.
5. Prepare for best- and worst-case scenarios, and prepare to succeed around what's happening or what may happen. Prepare emotionally and set up a support network.
6. Connect with your businesses and clients. Make sure they know you're still in it and on top of your game as much as the pandemic allows you to be. Social media shouldn't be the only means of communication. Send emails or set up a Zoom touch-base with important clients or colleagues.
7. Express positivity, and don't spend your time complaining about the current situation.
8. Surround yourself with a support network.
9. Breathe and take some time for self-care."