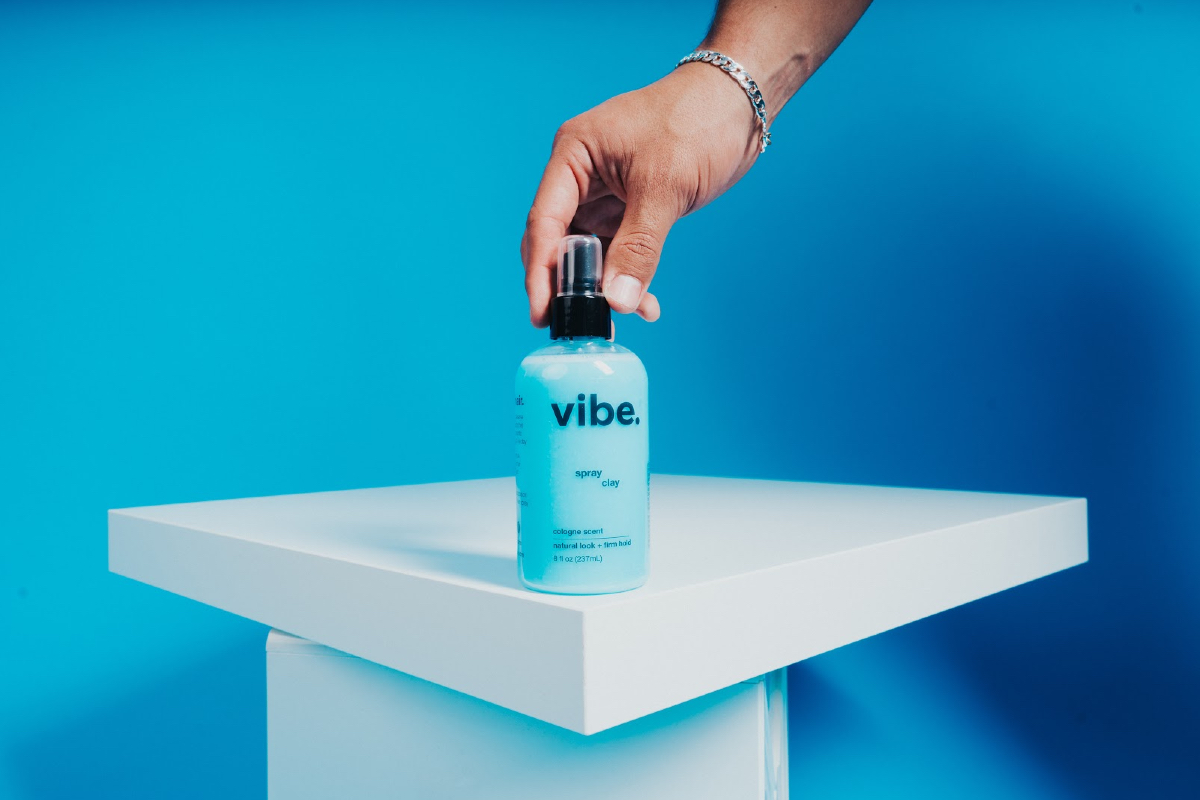 How 20-Year-Old Entrepreneur Timothy Morris Built Gen Z Grooming Startup Vibe Body Care In His Garage
A little over a year ago, 20-year-old Timothy Morris founded Vibe Body Care in his garage with no seed funding or set plans for the brand's future. "The idea was actually born when I was a sophomore in high school," he says. "My dad is a chemical engineer and brought home chemicals to make a pomade because he was fed up with all the different products I was buying."
Once the father-son duo landed on a pomade recipe they were happy with, Morris forked over about $300 to batch up about 100 pomades to sell at his high school in Chino Hills, Calif. He decided to call his brand of pomades Vibe Hair Products. After graduating from high school, he spent about six months in college before deciding to dedicate himself full-time to the brand, which he renamed Vibe Body Care to ensure it wouldn't be limited to hair products.
The line currently consists of the Original Pomade ($17), Moisturizing Shampoo ($23), Spray Clay ($19.99), and Activated Charcoal Body Wash ($12). Additionally, Vibe Body Care offers a bundle with the Moisturizing Shampoo and Spray Clay for $39.95.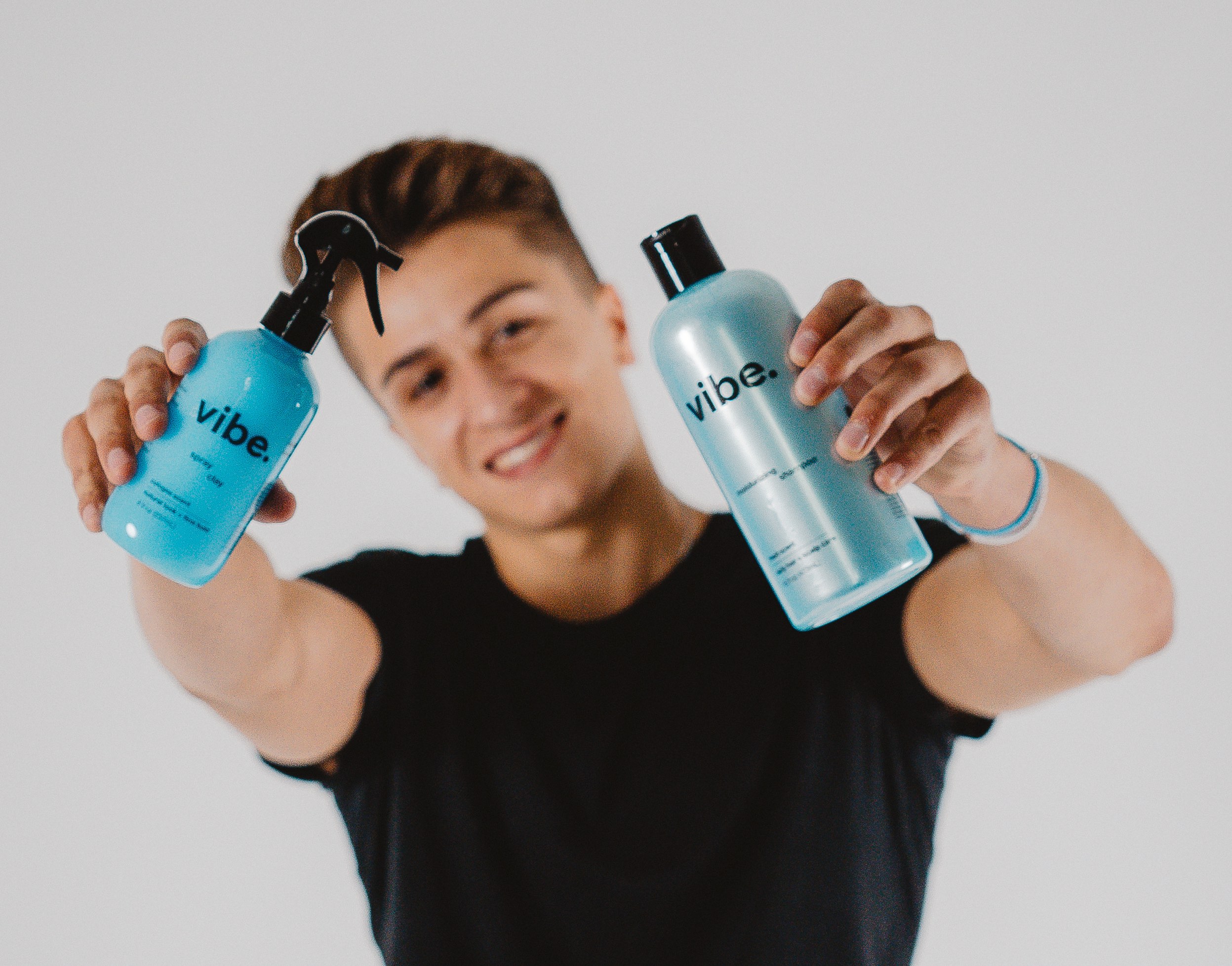 "Our brand is different from competitors in many different aspects," says Morris. "Our Spray Clay, for instance, is a one-of-a-kind product like no other on the market. Basically, a lot of styling sprays are watery, but that's not the case with our clay."
Priced at $19.99, the bestseller so far is a clay-based spray that was created to condition the hair without leaving behind flaky residue. It features what Morris calls "a high-class cologne scent" and is designed to be long-lasting. He says, "A few of our customers even thought it was cologne for hair at first."
From a packaging standpoint, Vibe Body Care's products are no frills, yet easy on the eyes. "We went with a clean, modern design and a unique baby-blue color," says Morris. "We focus heavily on gen Z and millennials."
In terms of marketing strategies, the brand has had the most success to date with paid social media advertisements. "Paid ads have definitely been our best performance thus far, although organic TikTok and influencer marketing have been picking up recently," says Morris. "To keep our following engaged, we post exciting news, funny content, ASMR-style content and more."
In the very early days, when Morris was still selling pomade and body wash out of his garage, although over 50 of his high school classmates purchased his products, sales weren't piling up. Once the pandemic took hold, he devised a scheme to make money in order to develop new products.
"As a 20-year-old founder of a company with no money or foundation, I had to make something happen on my own, so we made hand sanitizer during the pandemic and sold it directly to businesses," says Morris. "With all my hard work, I was able to make enough capital to start designing, formulating and manufacturing products like Spray Clay and Moisturizing Shampoo."
While Morris doesn't dole out many details, he says Vibe Body Care will be releasing an upgraded body wash in the next few months. "It'll have an all-new bottle, design and color, and it's our next big launch," he teases.
Since launching Spray Clay and Moisturizing Shampoo, Vibe Body Care has been able to scale social media and influencer advertising to help sales grow as well. "Our online store is the main income source, but sales also began to pick up once retail orders began," says Morris. Vibe Body Care is currently sold at Amazon, Planet Beauty, Clark's Market and Verishop. Salons, barbershops and grocers as well as additional e-tailers and retailers are key to its distribution strategy and, in the future, Morris hopes to expand the brand to big chains like Target.
He says, "My No. 1 main goal since I started the company from my garage was to get our products into Target and that still remains at No. 1."