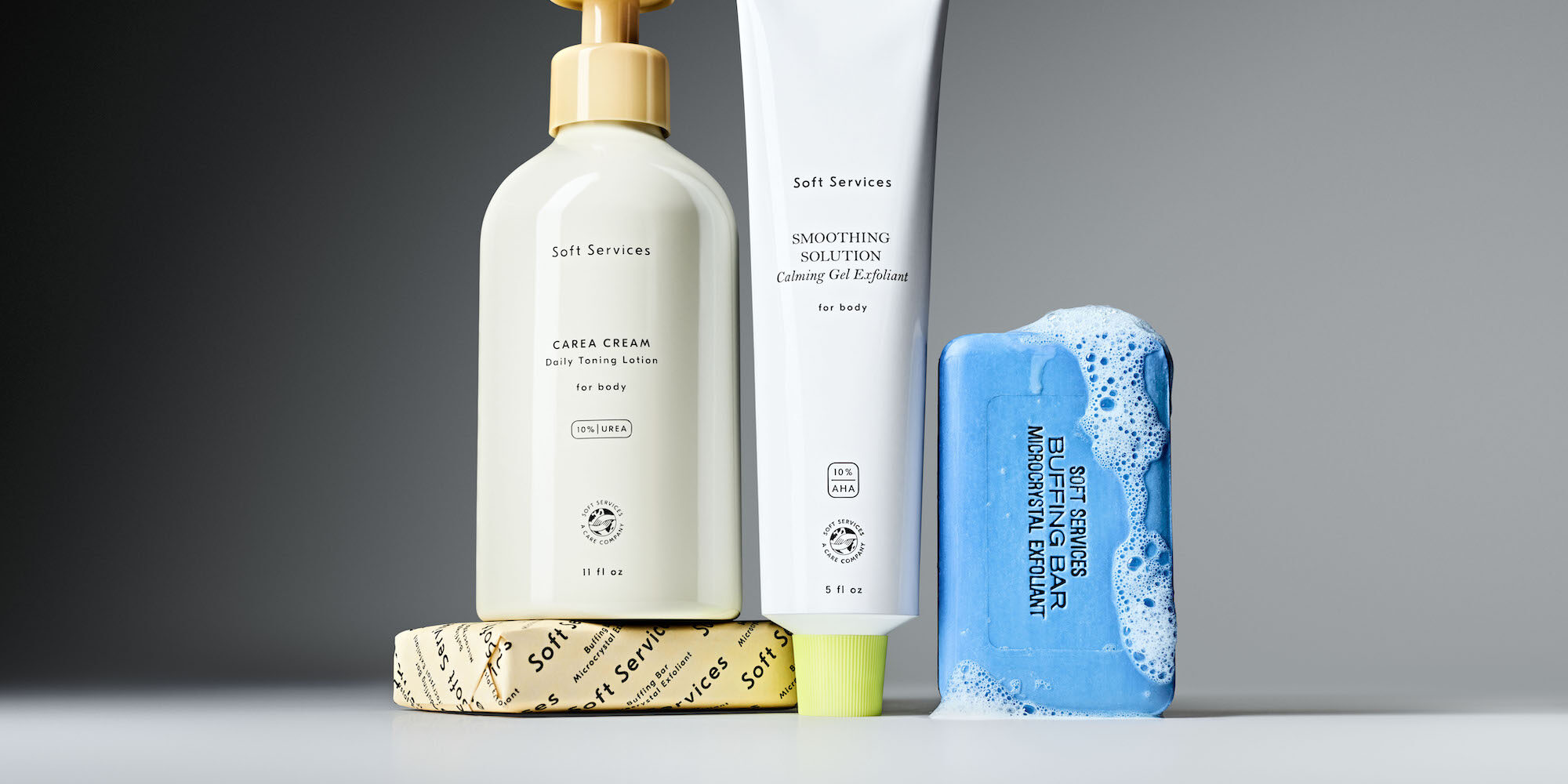 With $3M In Seed Funding, Glossier Alumnae Start The Brand Soft Services With Targeted Body Care
When Rebecca Zhou asked Annie Kreighbaum for a product recommendation to treat body acne, and Kreighbaum couldn't come up with anything other than a "gross and slimy" sulfur soap bar she'd picked up from Amazon, the pair sensed they'd hit upon a real need in the crowded beauty market.
Zhou and Kreighbaum, who launched the brand Soft Services this week, weren't simply friends bantering about beauty. They're steeped in the industry. Kreighbaum was formerly executive editorial director of Into The Gloss and VP of brand development at Glossier, and Zhou was head of digital product at the minimalist direct-to-consumer makeup company before co-founding comfy apparel brand Offhours. To validate their presumption that body care could use another player, they delved into researching product reviews, Reddit threads and major retail websites, and noticed consumers were incredibly frustrated by conditions like keratosis pilaris or tiny bumps, ingrown hairs, discoloration, pimples and more.
"When you look at the body category, it's overwhelmingly about hygiene: Cleaning yourself, fragrance-led products, basic body moisturizers," says Kreighbaum. "I feel like the industry has done a really good job of providing solutions for dry skin, for body and hair removal, but these targeted solutions weren't there." And targeted solutions, she believes, are often what consumers are hunting for. At Into The Gloss, she recalls popular stories weren't only centered on the interviews she conducted with celebrities and luxe editorial shoots, but covered niche, frequently taboo body issues. "All signs were pointing to the fact that people are desperate," says Kreighbaum.
The theme of Soft Services' three debut products is smooth skin. The products are $34 chemical exfoliant Smoothing Solution, $40 body lotion Carea Cream and $28 physically exfoliating soap bar Buffing Bar. "Preventative care, multistep routines, routines that change by the season, the same sophistication that is available for face is what we're excited to offer the consumer for the body," says Zhou. As its name suggests, Soft Services' aim is to extend beyond products. Customers can visit the Mass Index section of the brand's site for educational information vetted by experts. "We say we make products, guides and tools," says Zhou. "It's about helping people find a solution to their problem."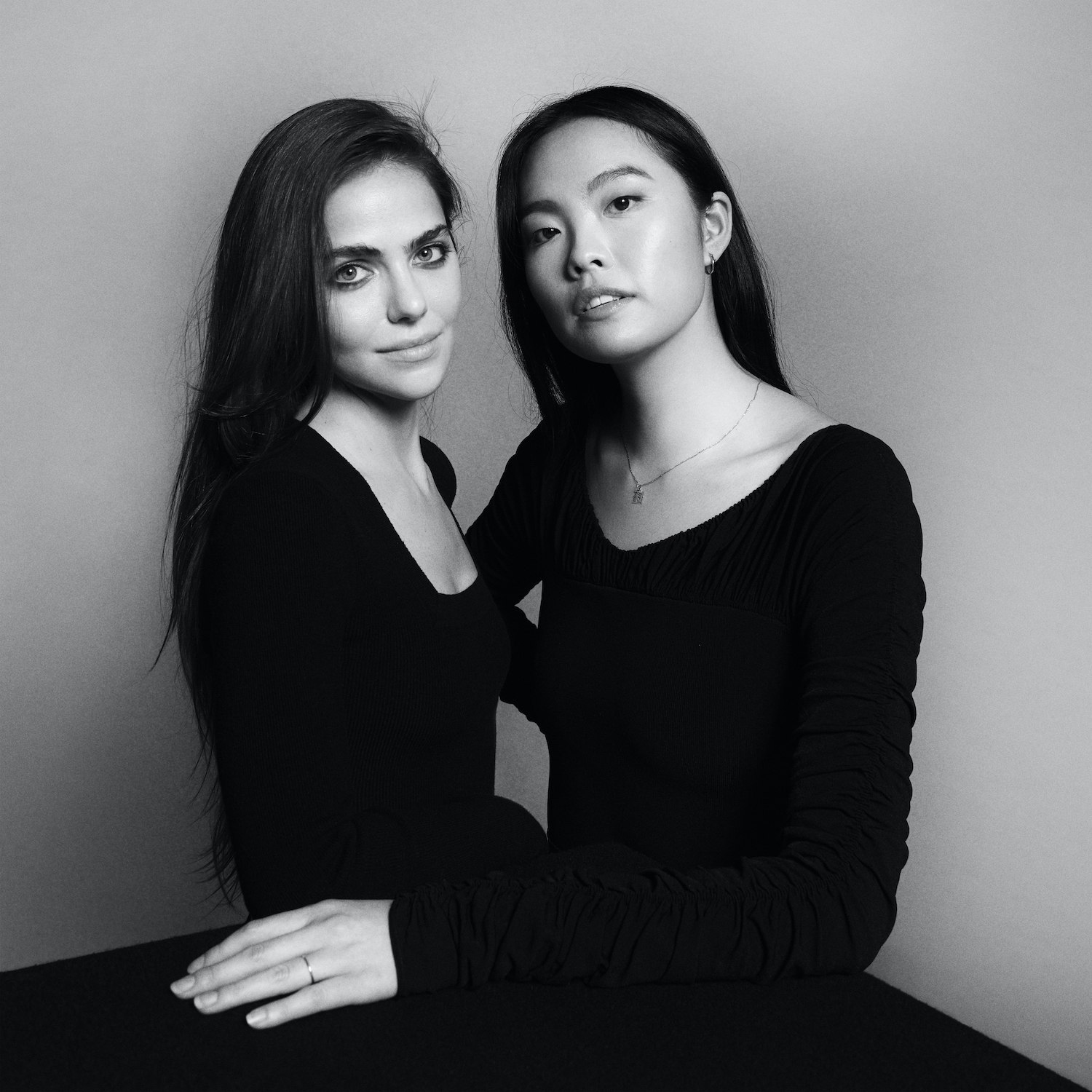 The site also features a breakdown of how to properly recycle each component of Soft Services' product packaging. Other than the pump from the Carea Cream, everything is made out of recyclable paper, aluminum or plastic. Another facet of the brand's sustainability involves its marketing. Zhou says, "We tried to be really straightforward around who this is and isn't good for because we don't want somebody buying the product, shipping it there, having this stuff in their home and, then, not being happy with it and ending up with more junk." Kreighbaum adds, "Beauty marketing for so long has been convincing people they have a problem, and I think we would rather be there for the people that are already searching for these problems. We're not convincing them that there's something that they need to solve."
Soft Services' launch was a quiet Beyoncé-like drop with little to no promotion ahead of time. Kreighbaum and Zhou strove not to hype people up about products that weren't available yet. The understated approach is consistent with the brand's less-is-more aesthetic. Zhou explains she and Kreighbaum consider every angle of the brand from consumers' perspectives. Would they want to be bombarded with promotional text messages? No. Would they look at a brand's Instagram page while on the brand's e-commerce site? Also no.
"Treat your customers like you would want to be treated," says Zhou. Kreighbaum suggests, "Beware of templates and best practices. You can always start there, but, with my background of being an editor, I'm always thinking, 'What can we cut out? How can we get to the point quicker?' You don't just need to do what's already out there."
Zhou and Kreighbaum began fundraising for Soft Services early last year and raised $300,000 from friends and family. Following the friends and family capital, they raised $3 million in two weeks in a seed funding round led by Michael Dearing, founder of Harrison Metal, and Craig Shapiro, founder of Collaborative Fund. Other investors include Marisa Campise and Wes Tang-Wymer, co-founders of Rucker Park; Craig Elbert, CEO of Care/of; Sutian Dong, founder of Something New; Stephan Ango, co-founder of Lumi; Libby Brittain, CEO and founder of Quilt; and Kane Sarhan, co-founder of The Well.
"When it comes to operations, when it comes to acquisition, when it comes to international distribution, we very specifically chose people that would be able to add value," says Zhou. "This journey is long, and we know there are going to be many challenges and situations when we won't know what to do. We wanted to make sure we have the right people in place that we can call to ask for help."
Zhou and Kreighbaum have a product roadmap for Soft Services that reaches into 2027. One stop will include body acne, along with other issues that plague the skin below the face. "Creating redundancies is something that we always talk about," says Kreighbaum. "If a solution already exists and there's no way we can improve upon it, then we don't make that product and put our branding on it." While the products are for "anyone with a body," as millennials themselves, Zhou and Kreighbaum recognize that a lot of their core customers are going to be of the same generation. So they want to cater to them, too, but in a different way.
"A lot of brands maybe still think that [the millennial woman] is like 25 years old," says Kreighbaum. "But we are both in our early 30s, we know that millennial women will very soon be nearing 40 if they're not already there yet. We want to be that brand on the other side for the millennial women who are starting to be like, 'Huh, that's interesting, I'm getting older and noticing these things.'"