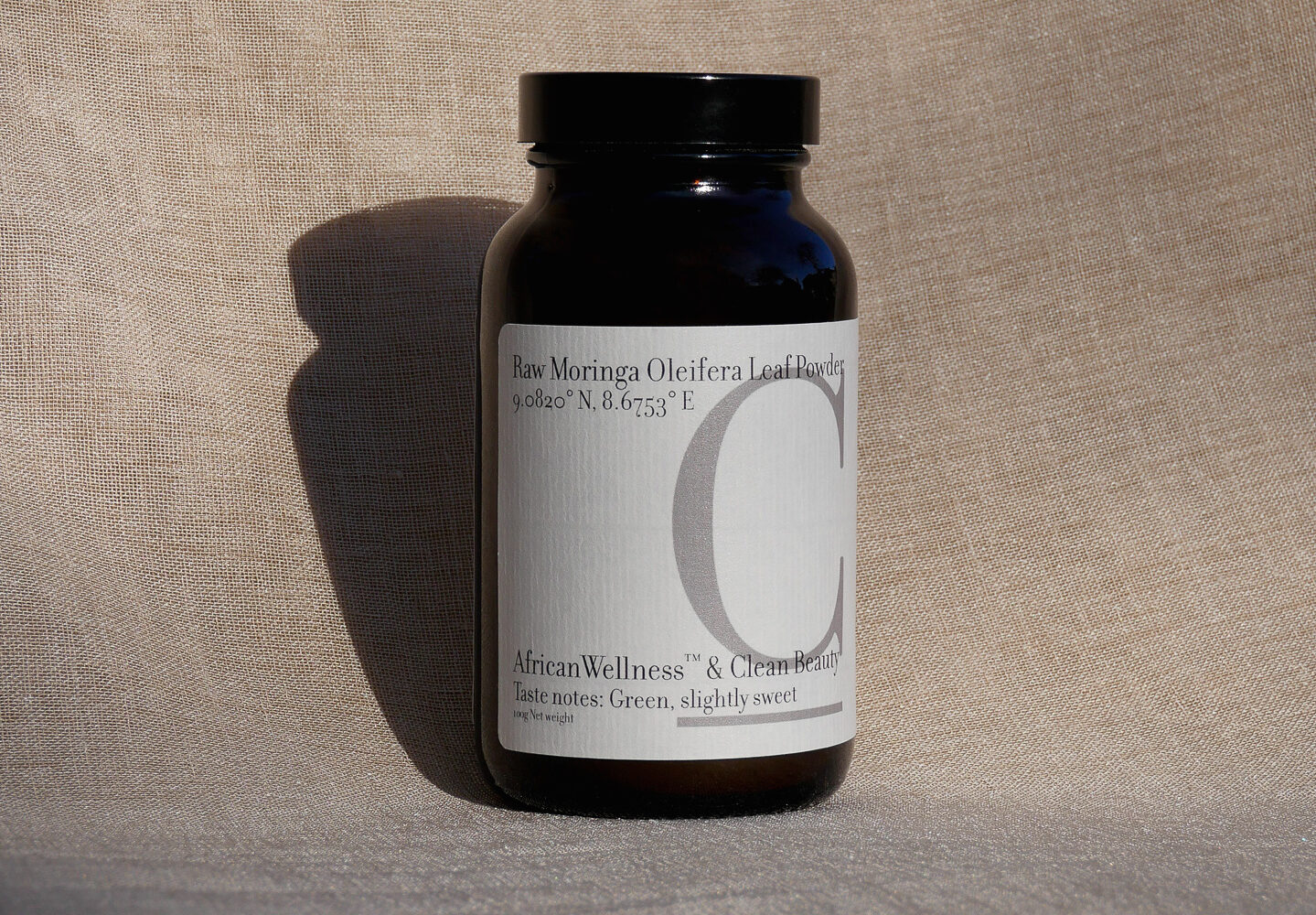 For A Complexion Company, African Heritage Is At The Heart Of Luxury Beauty And Wellness Merchandise
"I didn't want to simply catch up as a Black-owned brand within the luxury wellness space. I wanted to create the beauty brand of the future regardless of ownership," says Nomshado Michelle Baca, founder of A Complexion Company, a new London-based brand she equates to the "Hermes of beauty." "My goal was to create a best-in-class, eco-luxury, clean beauty and wellness brand to be known in the industry as a tastemaker and market leader."
In a beauty and wellness industry that's frequently failed to recognize the extensive range of Black consumers' experiences, Baca, who emigrated from South Africa to the United Kingdom at 8 years old, is responding to the needs and preferences of women of the African diaspora with sophisticated branding, cultural references, relevant marketing and applicable formulation. Her brand has debuted with Organic Moringa Oleifera Beauty Superpowder, a supplement deriving its power from an ingredient relied upon for centuries in traditional medicine to fight over 300 ailments.
"It has the complex B vitamins, high quantities of vitamin C and magnesium, and other trace nutrients such as zinc, all of which are bioavailable. As soon as you incorporate it into your morning routine, the effects are felt instantly," says Baca. "I looked at the biodiversity within the African continent to seek out what's tried and tested that could remedy the challenges we face in modern life. I found a solution in my own backyard that many millions of women around the world can benefit from." She continues, "Heritage is extremely important, and something that is missing in other brands. Heritage is what allows those outside of your community to celebrate you and those in the community to maintain a sense of dignity and pride."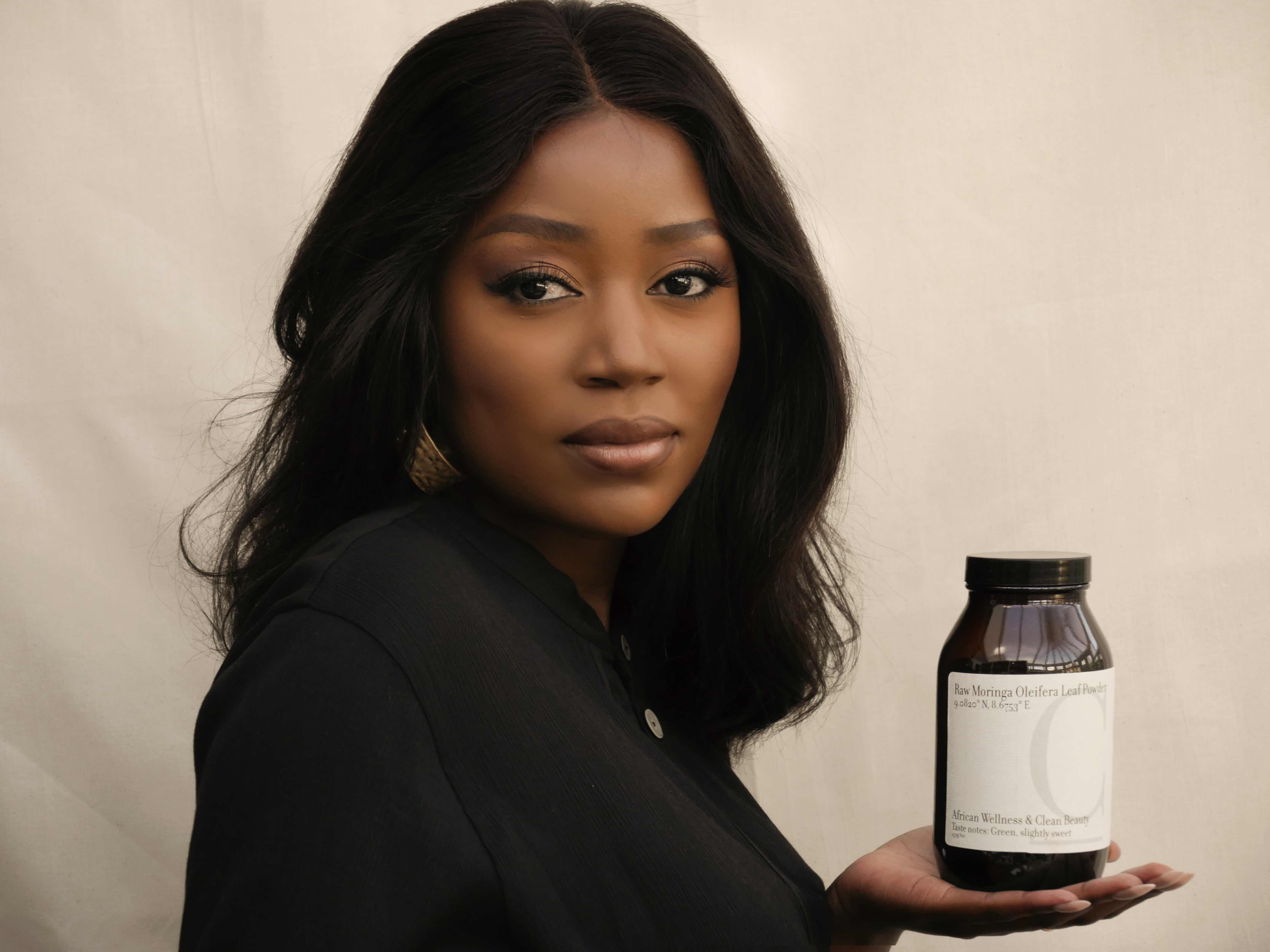 Baca points out that populations of African descent tend to have specific vitamin deficiencies, including a deficiency in vitamin D. She dealt with deficiencies in vitamins A, B, C and D, magnesium and zinc prior to developing A Complexion Company's supplement. To combat her deficiencies, Baca previously blended several products together because she didn't come across a single answer on the market for them.
"I used eight to 12 multivitamins at one time," she recounts. "It didn't feel at all feel how wellness should feel. It didn't feel like walking into a department store and purchasing something without having to fix and customize it to make it work. There are 1 million women of the diaspora in the U.K. and 105 million globally, and there is no multivitamin for us. It seems almost basic that there should be."
Baca aims to make sure department stores offer the product she couldn't locate at them. They along with upscale beauty specialty stores and e-tailers are targets for A Complexion Company's distribution. Baca has been in conversations with prestige retailers in the U.K., United States and Australia. By September, A Complexion Company is expected to break into retail. Via its website, the brand is for sale in the U.K., Europe, Canada and the U.S. Baca predicts the U.S. will be its largest market at the outset.
"There are 1 million women of the diaspora in the U.K. and 105 million globally, and there is no multivitamin for us. It seems almost basic that there should be."
Directed at the top tier of retail, A Complexion Company's Beauty Superpowder is priced at 30 pounds or around $37 at the current exchange rate for a 100-gram size and 50 pounds or nearly $62 for a 250-gram size. The product is packaged in recyclable amber glass wrapped in a biodegradable label. By the end of the year, Baca plans for A Complexion Company's assortment to reach four products plus a tablet format of its initial product. The next two products will be topical hair and body products. The product due to follow them is a holistic home item inspired by an element of rituals performed by sangoma or Zulu healers. Baca says, "The nearest American version of it is sage." She envisions releasing hero products in various merchandise categories rather than crowding categories with numerous products.
"I didn't want to encourage fast beauty. We are a slow beauty brand, a conscious eco-luxury brand," explains Baca. "Positioning ourselves in this manner allows us to hold the attention of consumers and enter into a courtship of them as we are telling a story of African heritage and wellness. That was largely the reason for our pricing strategy."
A Complexion Company's minimalist design features a primarily black and white color palette, and logo in a font called quiche sans that reminds Baca of the text in ancient East African scripts. For its imagery captured in Africa, A Complexion Company showcases travel destinations, landmarks and everyday life on the continent. "I wanted something aesthetically beautiful, Instagrammable and simple without much complication and the patronizing tribal marks which most brands like to use to engage an audience of African descent," says Baca. "I don't need to be told I'm African. I know I'm African, but I need it to be interpreted in a modern way."
Baca singles out fundraising as the hardest part of building A Complexion Company. In the course of 10 months last year, she took more than 60 meetings in pursuit of 150,000 pounds or almost $186,000. So far, she's secured 15% of that amount from an unnamed angel investor. During pitches, Baca says, "I was quite often asked why instead of how. I took a gamble on myself, and I got an angel investor who understood the challenges of intersectional entrepreneurship. The information and education around entrepreneurship doesn't account for the challenges in our community. For example, 30,000 pounds is supposed to come from friends and family at the early stage. Most immigrant communities don't have generational wealth and capital in the bank to invest in a startup. This angel investor understood."
A Complexion Company has progressed despite fundraising obstacles. Baca projects it will exceed 1 million pounds or $1.24 million in its first year. Launched on March 5, the pandemic hasn't been a deterrent to consumers purchasing from A Complexion Company. "The pandemic has caused a lot of people to look toward slowing down and toward wellness, and not being reactive to a health situation, but actually being proactive," says Baca. "We have had a lot of people finding us through organic search as we understand wellness is not something you do to be remedial. It's a lifestyle."
Baca is thinking beyond her brand even as it's just getting going. She's interested in fostering durable supply chains for African ingredients that can be tapped by a multitude of emerging companies, and share insights on funding, product innovation and marketing, among several topics, with fellow entrepreneurs. Baca says, "I want to leave the ladder behind me for somebody with the type of ambitions that I have."