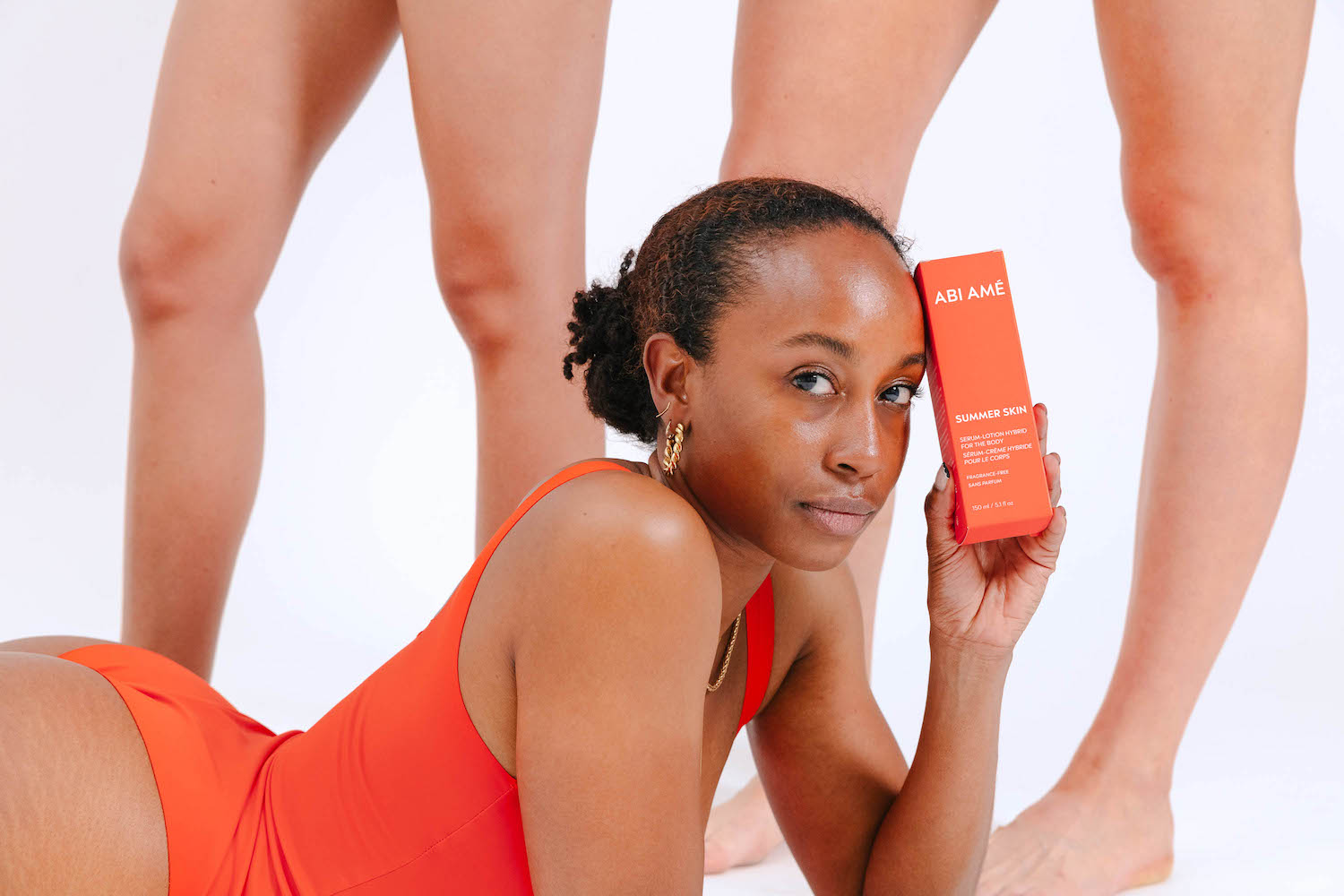 Abi Amé Brings The Je Ne Sais Quoi Of French Skincare To The Body
Starting in 2021, Yasmin Zeinab had conversations with 1,000 women around the world all about their bodies and how they tend to them. Those conversations became the foundation for her new brand Abi Amé.
"I realized that there were so many unaddressed needs in body care and that the category as a whole really doesn't get enough attention," she says. "I think what I learned from that experience is that there is this real desire by women to take care of their bodies in a better way, but we just don't have the type of products that we need."
Abi Amé, which combines Zeinab's mom's name, Abby, and a play on the French word for soul, "âme," launches today with Summer Skin, a serum-lotion hybrid powered by niacinamide, vitamin B5, saccharide isomerate and oat extract. As has become a standard in body care of late, the product ramps up the skin benefits of a body product, but Zeinab set out to do it in a way that's not too heavy to be ideal for warmer weather.
She says, "We used active ingredients that are designed to really nourish and hydrate the skin and also improve the health of the skin in the long term much like they do on your face."
Summer Skin is meant to be worn every day, especially, as its name indicates, in the summer. "Unlike skincare for the face that we often adapt seasonally, the same style of products didn't really exist in the body care space," explains Zeinab. "We decided to start there with our first product. It leaves your skin feeling very silky soft, but it's designed to feel like a barely there, super lightweight serum so that you can wear it during the day, and it doesn't sweat off, it doesn't leave you with that sticky feeling."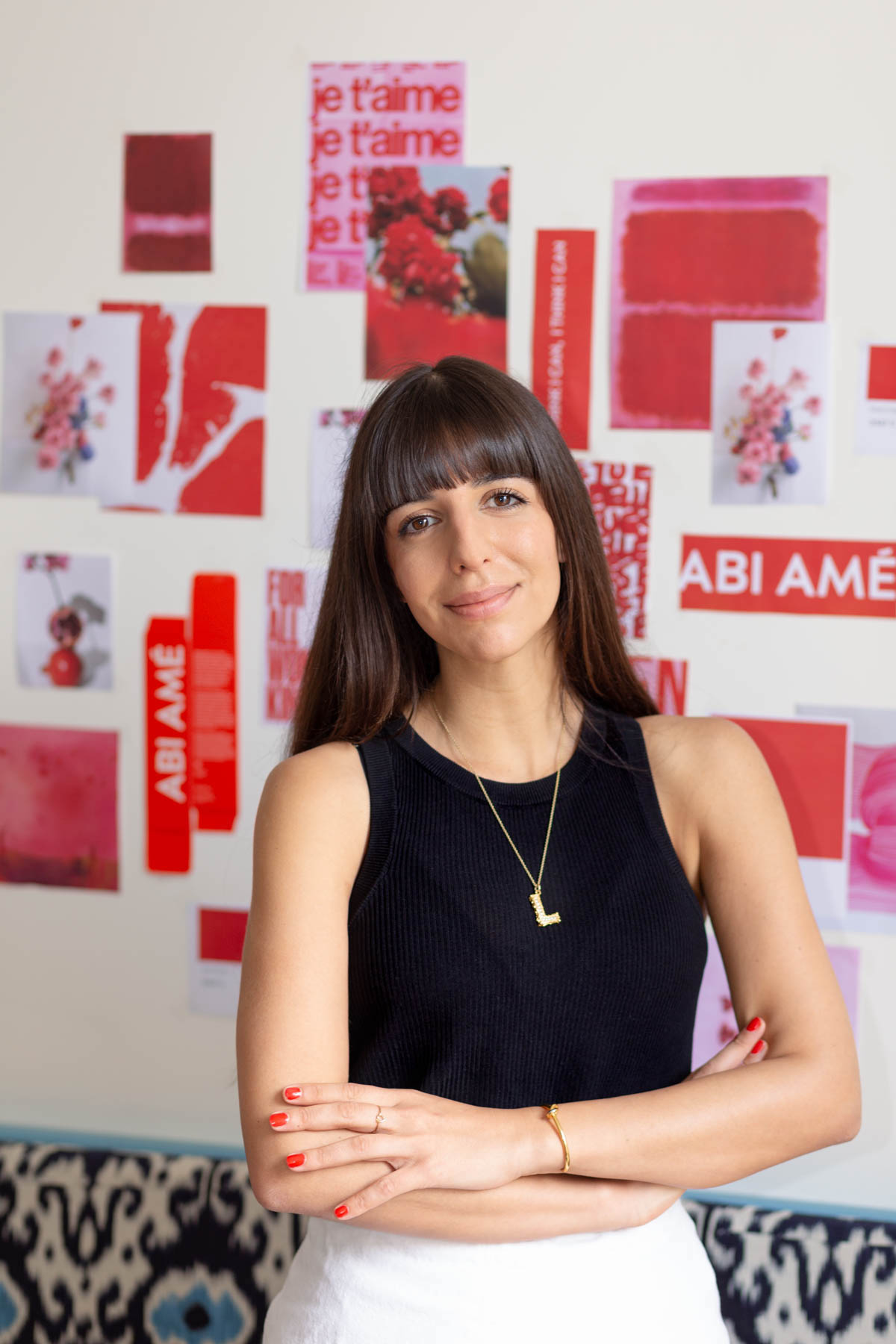 Abi Amé is launching in the United States and Europe. In its initial year in business, it expects to reach a six-figure sales total. Of Jordanian descent, Zeinab grew up in Australia and landed in Paris four years ago to begin a career as a finance lawyer. She left her job to pursue Abi Amé full-time, but has remained in the city. Abi Amé's products are manufactured in France. Zeinab, who wrote a guidebook and previously helmed a blog called "Sundays In Paris," says, "France is an excellent place to be for making skincare, so it's made sense for me to continue being based here."
Summer Skin is stored in an airless pump, which Zeinab notes isn't typical in the body care space. "We did that to preserve the quality of the formula, but, also, going back to those 1000 conversations, something I heard a lot was women having that really annoying moment where they'd get to the end of their pump and have to cut the bottle open to get the last bit of product out," she says. "So we tried to address that in the way we package the product."
Abi Amé has additional body care products in its queue that will roll out out in the fall of this year and in 2024. Zeinab has been working on them for the past year. "They're unique products that you probably haven't seen before in the body care space that speak to quite specific needs and pain points that we know our community and core customer is experiencing," she says, adding, "We don't believe in recreating products that already exist just to give people another option. We really try to approach it with this problem solving lens in mind."
Body care is a budding category. Valued globally at $26.93 billion in 2021, it's expected to progress at a compound annual growth rate of 5.9% from 2022 to 2028, according to market research firm Grand View Research. According to research from another firm, Mintel, 33% of American adults used body and hand care products more frequently last year than they did the year before. Brands that have entered the body care arena include Soft Services, Topicals, Hero Cosmetics, Rosen Skincare, Tatcha, Naturium and Nécessaire.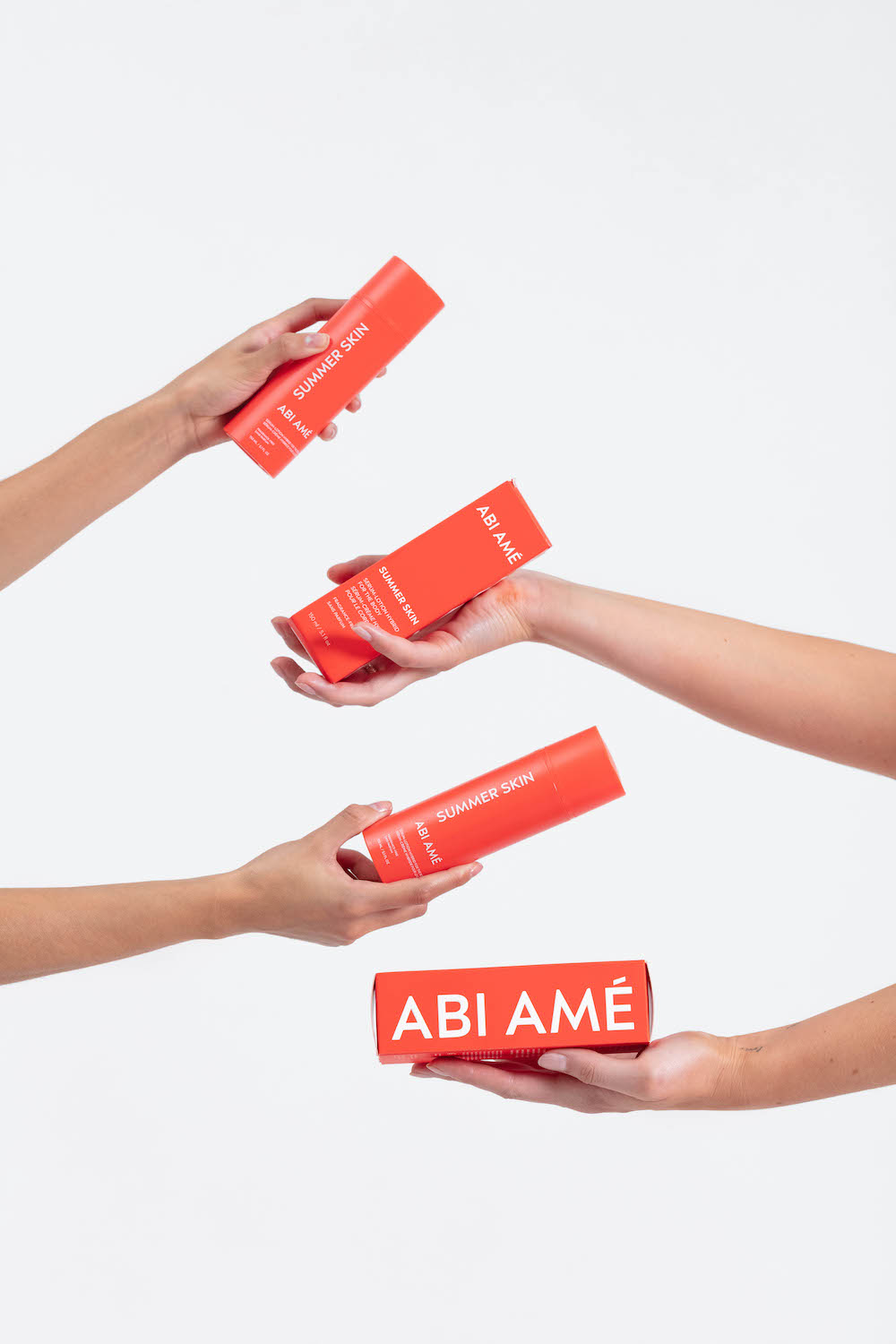 Ami Abé has been strategically stoking excitement on TikTok prior to its launch. On the platform, the brand has separate accounts for the U.S. and France, and Zeinab has a personal account, too. Across the three, there are 28,000 followers. Popular TikTok posts center on education on body care ingredients to know and trips to French pharmacies.
Zeinab uses TikTok to connect with what she calls the Amie community. "Amie" is the feminine form of the word "friend" in French. Zeinab says, "I'm constantly speaking to our community, whether it's in Instagram DMs, or a lot of them have my personal phone number on WhatsApp. I'm constantly meeting new community members on Zoom and online, and that's one of my favorite parts of what I do and really the fuel behind the brand."
Zeinab anticipates continuing to have conversations with women around the world annually and hopes to increase the number of women she's spoken with to well above the 1,000 who jumpstarted the idea for Ami Abé. She says, "Being able to do that on a bigger scale as we grow, I'm really excited about that."