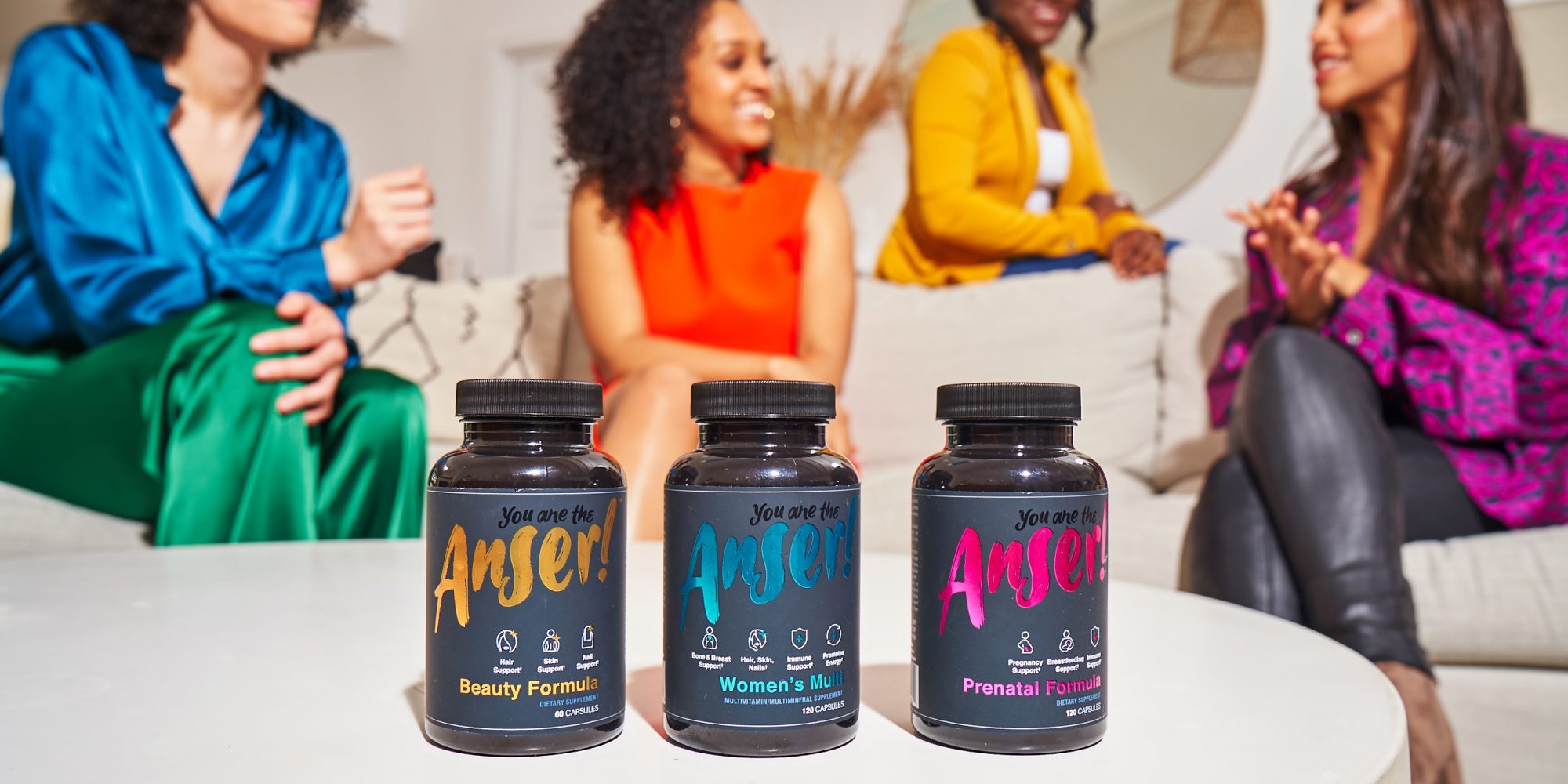 Actress Tia Mowry Is Getting Into The Supplement Business With New Brand Anser
Like many of us, actress Tia Mowry's parents told her to take her vitamins when she was a kid. As she got older, though, vitamins became less of a priority.
"When I went into high school and throughout college, it wasn't necessarily something that was on my mind until I ended up beginning this journey that I started on with my health," says Mowry, who's best known for starring as Tia Landry in the 1990s-era sitcom "Sister, Sister." Her health journey involves a struggle with endometriosis, a condition in which the layer of tissue normally covering the inside of the uterus grows outside of it. It can cause pain, abnormal periods and fertility issues.
After two surgeries, Mowry's doctor informed her that, if she wanted to have a child and forego a third surgery, she'd have to improve her diet and lifestyle. She began eating healthier, meditating, exercising and incorporating supplements back into her routine. The improvements worked.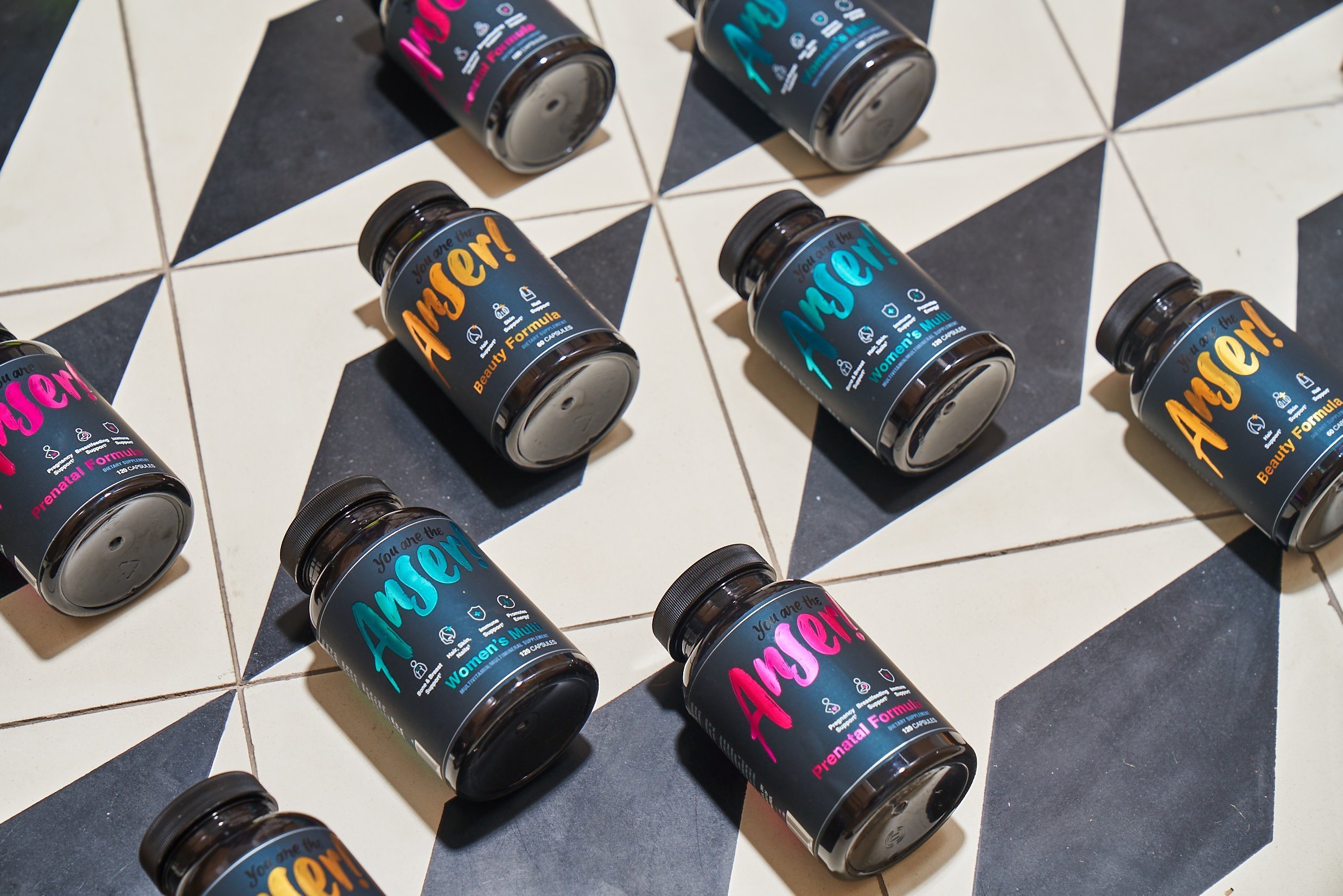 "I started to see a complete change within my wellness, and some of those changes were I no longer had migraines, I no longer had eczema, but the biggest miracle for me was I was able to have my two beautiful children," she says. Now, Mowry is sharing what she learned from her endometriosis experience and lifestyle overhaul with others. She says, "I encourage women to take charge of their wellness and their health."
Vitamins played a crucial part in Mowry commanding her health—and she's out to make them as accessible as possible for women with a new supplement brand called Anser. Developed in partnership with supplement company BioSchwartz and United Talent Agency, the brand's assortment contains women's multivitamins, beauty supplements and prenatal care. Men's and kid's vitamins are slated for release in early March. Anser's prices range from $29.99 to $34.99 for 60-day supplies.
"What makes this brand so different and special in my opinion is it's very inclusive."
The vitamin space is packed with powders, pills and more. There's even a fair number of celebrities—Elle Macpherson with The Super Elixir; Arnold Schwarzenegger, LeBron James and Cindy Crawford with Ladder; and Lo Bosworth with Love Wellness are examples—pushing supplements. Mowry argues Anser's potential to reach a broad audience separates it from the rest.
"What makes this brand so different and special in my opinion is it's very inclusive when it comes to the price, but you're not sacrificing the quality of the supplements," she says. "I think supplements should be available to everyone." Tom Mooy, CEO of BioSchwartz, adds that Anser's clean, high-quality ingredients also distinguish it from competitors. "No GMOs, no fillers, no binders, no artificiality in the ingredients," he says. "The ingredients that you want and need, and nothing that you don't."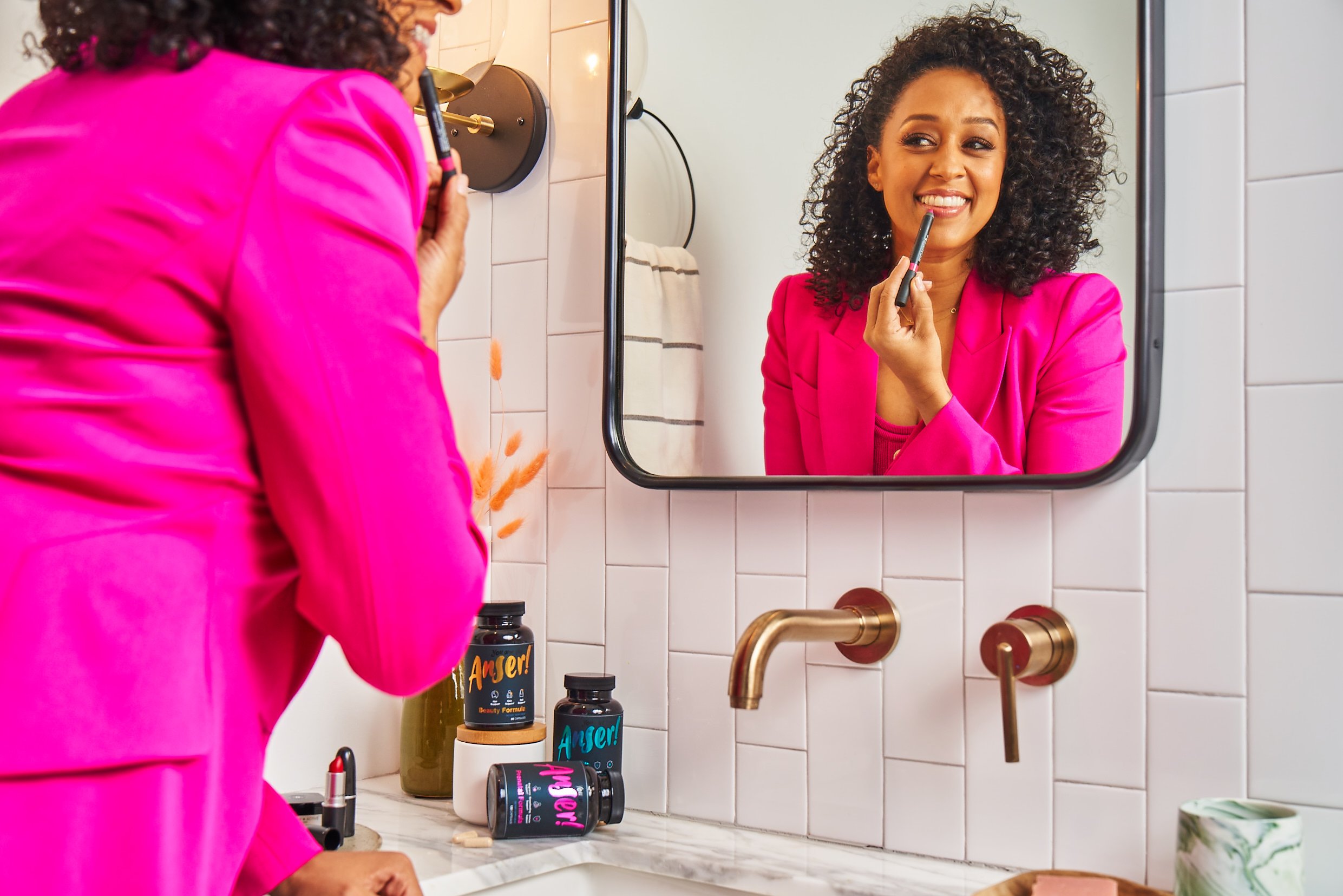 Anser has something else that's a rarity in the wellness category: A person of color at the helm as its face. Being able to provide much-needed diversity was another motivating factor for Mowry. "While I was on my journey, within the market space, I didn't see brands that looked like me," she says. "So, I definitely wanted to be an advocate for and to communicate to consumers that didn't feel recognized or included." Trinity Mouzon Wofford's Golde and Tonya Lewis Lee's Movita Organics are among the few wellness brands with women of color in the drivers' seats that preceded Anser.
Mowry has loads of ideas for the future of Anser's product portfolio based on her daily challenges. "I am a working mom and I work a lot and, in order for me to feel rejuvenated, I need sleep," she says. "So, it'll be nice just to see supplements that aid in sleep, that aid in gut health and digestion and immunity."
"I just want to encourage women out there that taking care of yourself is amazing, and you deserve it."
Demand for supplements—and, in particular, beauty supplements—is on the rise. Goldstein Research predicts global sales of beauty ingestibles will accelerate at a compound annual growth rate of 8.6% to go from $3.5 billion in 2016 to $7 billion in 2024. In the United States, supplementation is widespread. Mooy reports 85% of American adults occasionally turn to vitamins, and 60% are regular users. He says, "It's a very healthy and flourishing market."
While he declines to disclose revenue projections for Anser, Mooy points out the brand is ramping up awareness efforts to fuel sales. He details the brand has "some very aggressive and good plans over the next couple of months: A mixture between PR, paid media and, obviously, the content that Tia puts out through her own channels, which will help drive this business in a very meaningful way."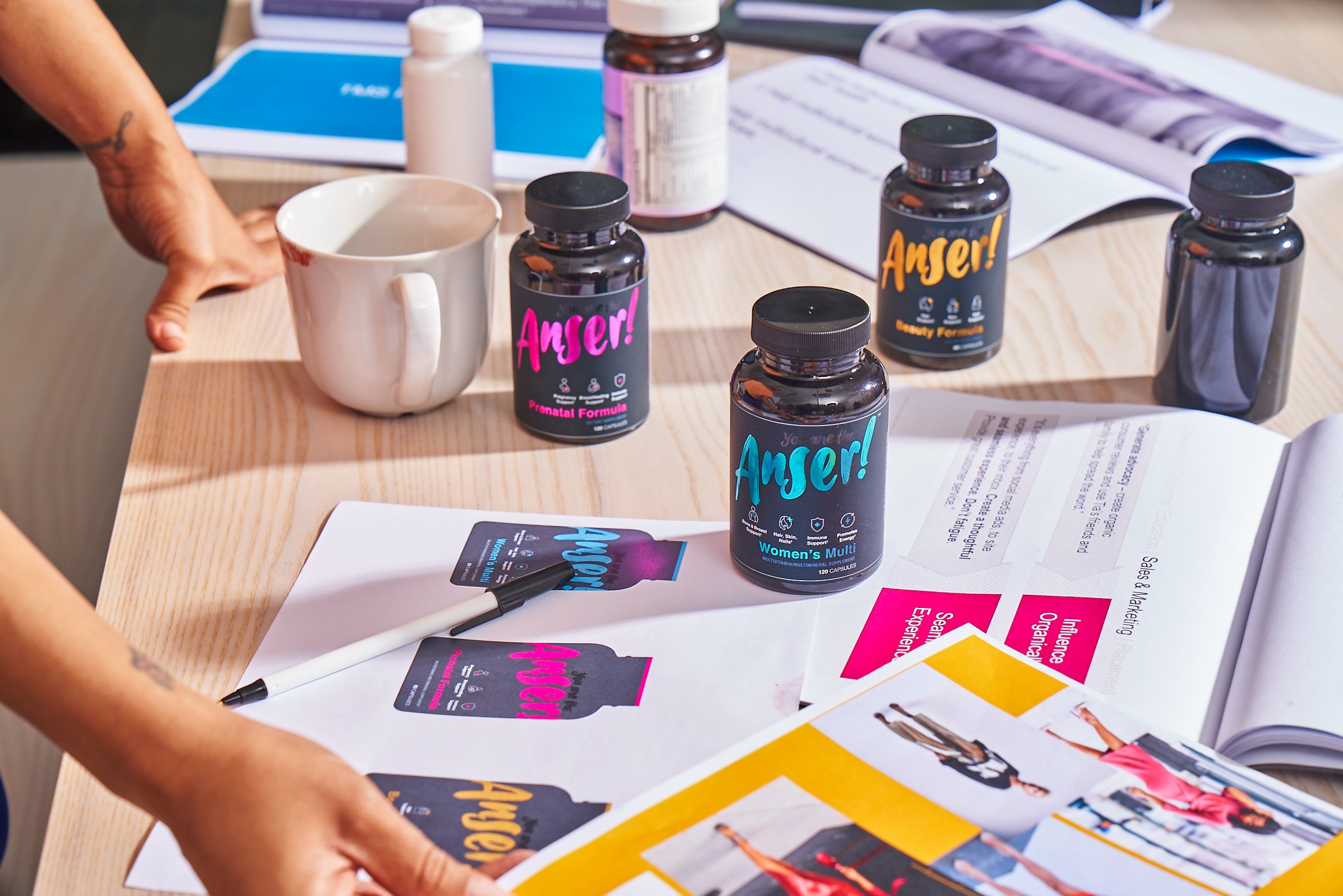 A key element of the content is Mowry's social media campaign #selfcareisntselfish conveying her message that women should put their health first. "Women lose themselves because they're constantly taking care of everyone else," she says. "I always say, 'How can women be the best mom, be the best sister, be the best advocate, be the best entrepreneur, whatever your dreams are, if they do not take care of themselves?' So, I just want to encourage women out there that taking care of yourself is amazing, and you deserve it."