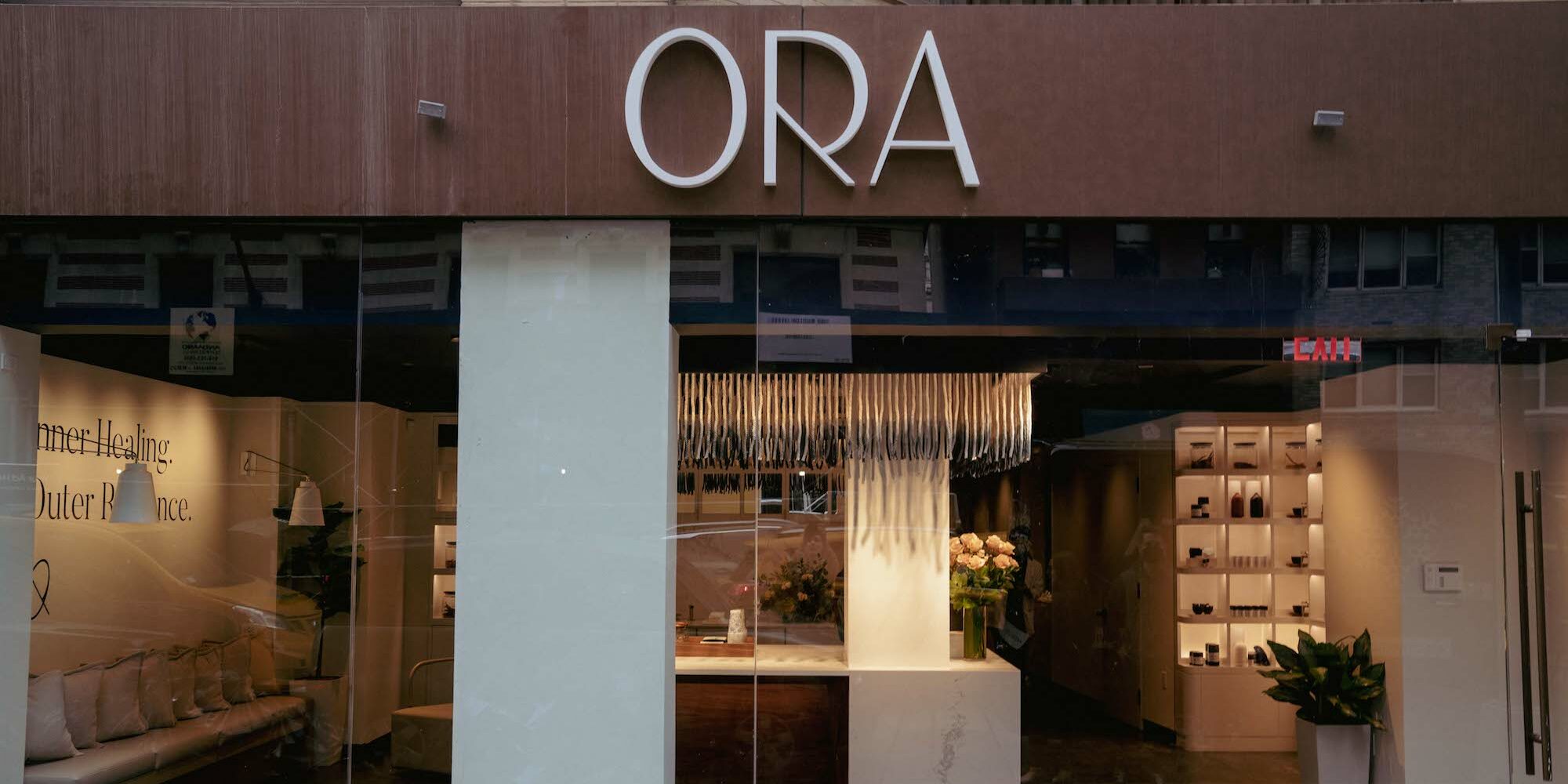 Acupuncture Concept Ora Opens Second New York City Location, Expands E-Commerce
New York acupuncture haven Ora got off to a rocky start. After two years of planning, it opened its first location on March 5, 2020 and closed 10 days later.
"It was not the launch we had planned," says founder and CEO Kim Ross.
Ross tried to take the blow in stride, pivoting Ora to online offerings to enable it to get to know its early clients and their needs. "We were new and still trying to build a community, but we looked to build it digitally. We did Instagram Lives, launched virtual sessions, e-commerce, realizing that people needed healing more than ever," says Ross, who initially discovered acupuncture searching for ways to treat her Type 1 diabetes. "And Eastern medicine has such great tips and techniques for healing that you can do beyond just acupuncture, and that you can do at home. It looks to really help people and incorporate changes in their lifestyle."
In June 2020, acupuncture was deemed an essential service, allowing Ora's Manhattan location in NoHo to reopen on a limited schedule. Last month, the location increased its hours of operation to seven days a week and, today, the company opens its second New York City door with an Upper East Side location that was planned since the first Ora opened. 
The 1,700 square foot Upper East Side location features body acupuncture, cupping, gua sha and e-stim available in the NoHo location, and will mark the debut of the Ora Acupuncture Facial. The 90-minute treatment begins with a health assessment, skin analysis and facial mapping. The latter is a diagnostic tool in traditional Chinese medicine to map skin issues with certain internal organs. "Hyperpigmentation [and] rosacea might be linked to other things going on in your body," says Ross. "The idea is that you can't look good on the outside if you don't feel good on the inside."
After assessments, the packed $475 service consists of cleansing, microcurrent, facial cupping or gua sha, depending on a customer's skin's needs, facial massage, lymphatic drainage massage, facial acupuncture and an LED light treatment. Full-body acupuncture is included, too. A 50-minute, $250 follow-up facial treatment is on the menu for customers who have already had the full Acupuncture Facial. Memberships start at $240, but both locations have discounted packages.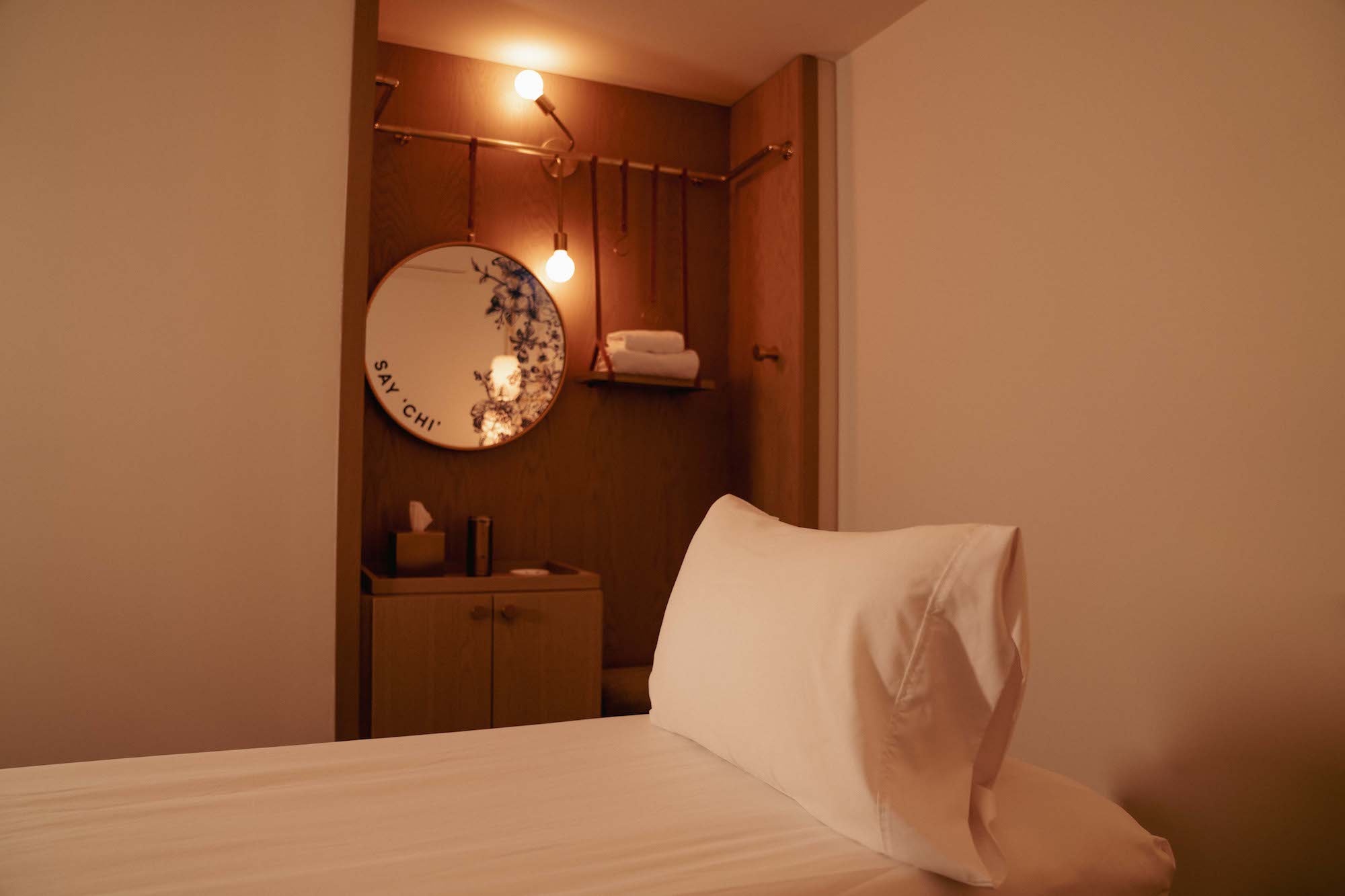 Along with healing therapies, Ora is big on a providing a luxury experience that Ross intends for clients to feel as soon as they enter its spaces. With the Upper East Side location, she's taken the luxe touches up a notch. "We think about all of the senses," says Ross. "The smell is from the Campo's essential oils. With touch, the linens chosen are very luxurious. For the sounds, you can choose three different stations, and we're looking to make that even more customized."
Technically, the Upper East Side location is Ora's third. In the summer of 2020, Ora launched in-home treatments in the Hamptons, where it now has a permanent seasonal location. "That was truly something that came out of trying to meet people where they were, seeing that there was a need for acupuncture out there," says Ross. "We had one of our acupuncturists go out to the Hamptons, and it was really successful. Last summer, no one was leaving their house. It was very limited. This summer, people were excited to get treatments."
The seasonal Bridgehampton branch is inside a SoulCycle location. SoulCycle's owner is The Related Cos., which Ross' father, real estate mogul Stephen M. Ross, founded in 1972. He's currently chair and majority owner. Related also owns Equinox and was the primary developer of the Hudson Yards complex.
Ora is focused on digital expansion in tandem with physical expansion. It sells its own range of wellness and personal care products spanning bath salts, teas and an at-home acupressure kit. Ross plans to further fill out Ora's in-house assortment in the near future. From third-party brands, it sells Dr. Janine Mahon skincare products and Campo essential oils and diffusers. In the retail section of the new location, Ross has brought in additional brands that she plans to introduce to Ora's online shop to boost sales. The additions include skincare merchandise from Yina and Omad, and wellness merchandise from Dao and Radical Roots.
"We really try to curate around brands touching Eastern medicine," says Ross. "Omad incorporates traditional Chinese medicine, they have herbs within the sheet mask. The founder [Ze Yan] had such great relief with topical herbs and wanted to incorporate them with more of a skincare product." 
Between Ora's physical and digital expansion, Ross is bullish on the company's growth. She projects its revenue will jump 330% next year. She's basing the projection on the revenue jump the NoHo location has registered in the last few month and expected business at the Upper Eastside location and as well as the fact a favorable comparison to an early 2021 significantly impacted by the pandemic. 
Ross has self-funded Ora thus far. She declines to share the amount she's invested in the company. Ross is in no huge rush to secure outside money. "I am open to bringing in strategic partners who would add value to the guest experience or help us expand the business more quickly," she says. "However, I don't want the restrictions of a pure financial investor that could potentially compromise the values of Ora and the community we are trying to build."