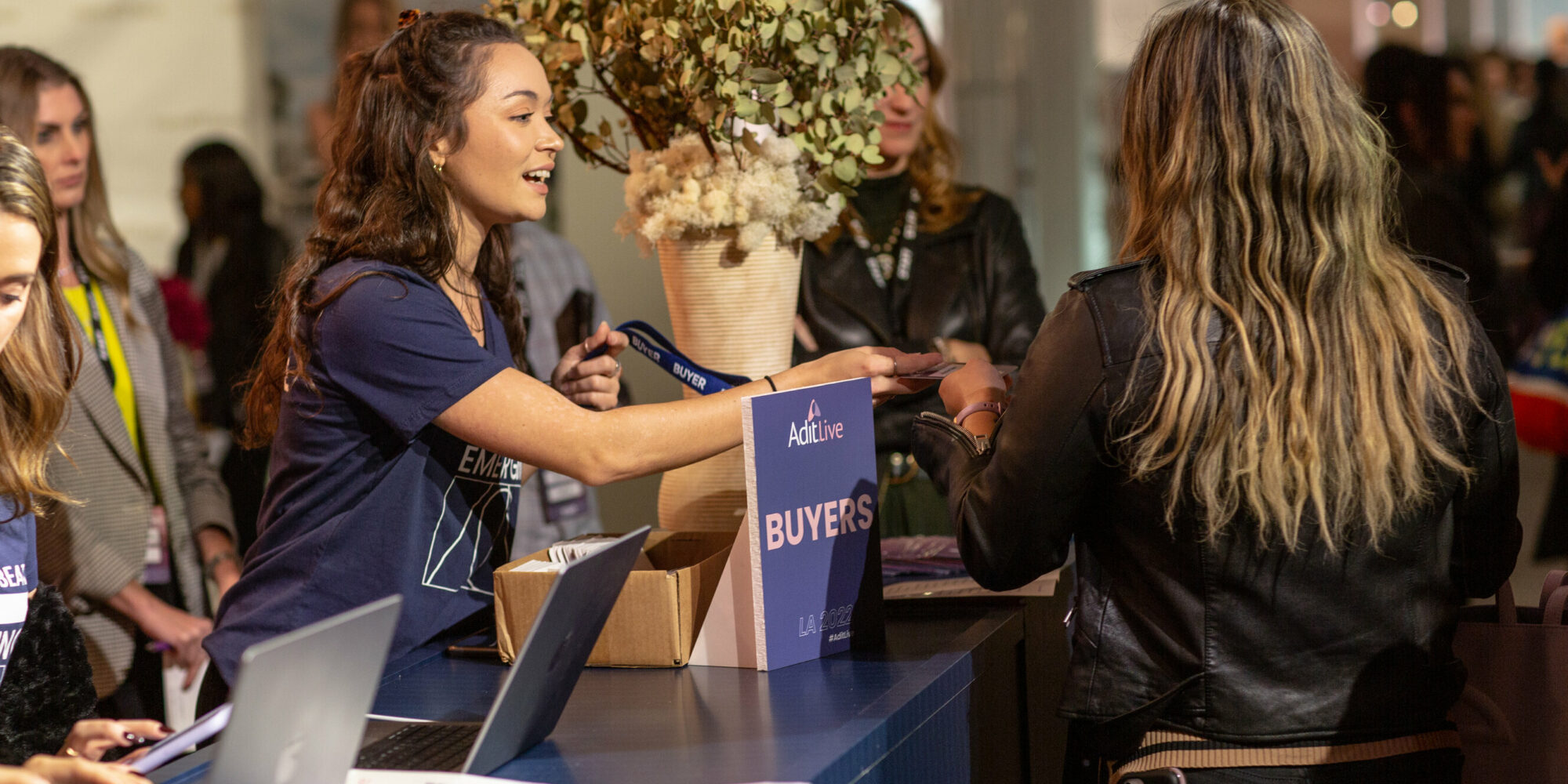 Adit Plots Big Growth As It Celebrates Its Second Anniversary
As indie beauty brands seek to strengthen omnichannel distribution strategies in a competitive market, the members-only retail matchmaking service
Adit
is growing its business in a big way as it marks its second anniversary.
Launched in late 2020 to virtually connect emerging beauty brands with top retailers, Adit is investing in live events, technology and services as it exercises its authority in digital and in-person matchmaking. Specifically, it's spreading the trade show Adit Live from Los Angeles to New York and London, and ramping up information targeted at emerging brands to assist them with navigating contemporary challenges. 
"We're moving away from being a niche service to being the beauty entrepreneur's launch pad," says Nader Naeymi-Rad, founder of Indie Beauty Media Group, parent company of Adit and Beauty Independent. "We think we're the best people to do that because no one—and I can say this with 100% confidence—no one has the knowledge, credibility or authority of understanding of the beauty entrepreneur as the people at Indie Beauty Media Group have."
More than 30 retailers are in Adit's network, including Ulta Beauty, The Detox Market, Neiman Marcus, Bluemercury, Cos Bar, Saks Fifth Avenue, Shopbop, Formula Fig and Grove Collaborative. Recent additions to the network include Metropolitan Market, See New Skincare and Toni & Guy. To date, Adit has facilitated nearly 150 wholesale launches for brands at retailers big and small. Brands have participated in over 200 live curatorial sessions, and Adit has completed 1,500-plus brand pitches to its retail network.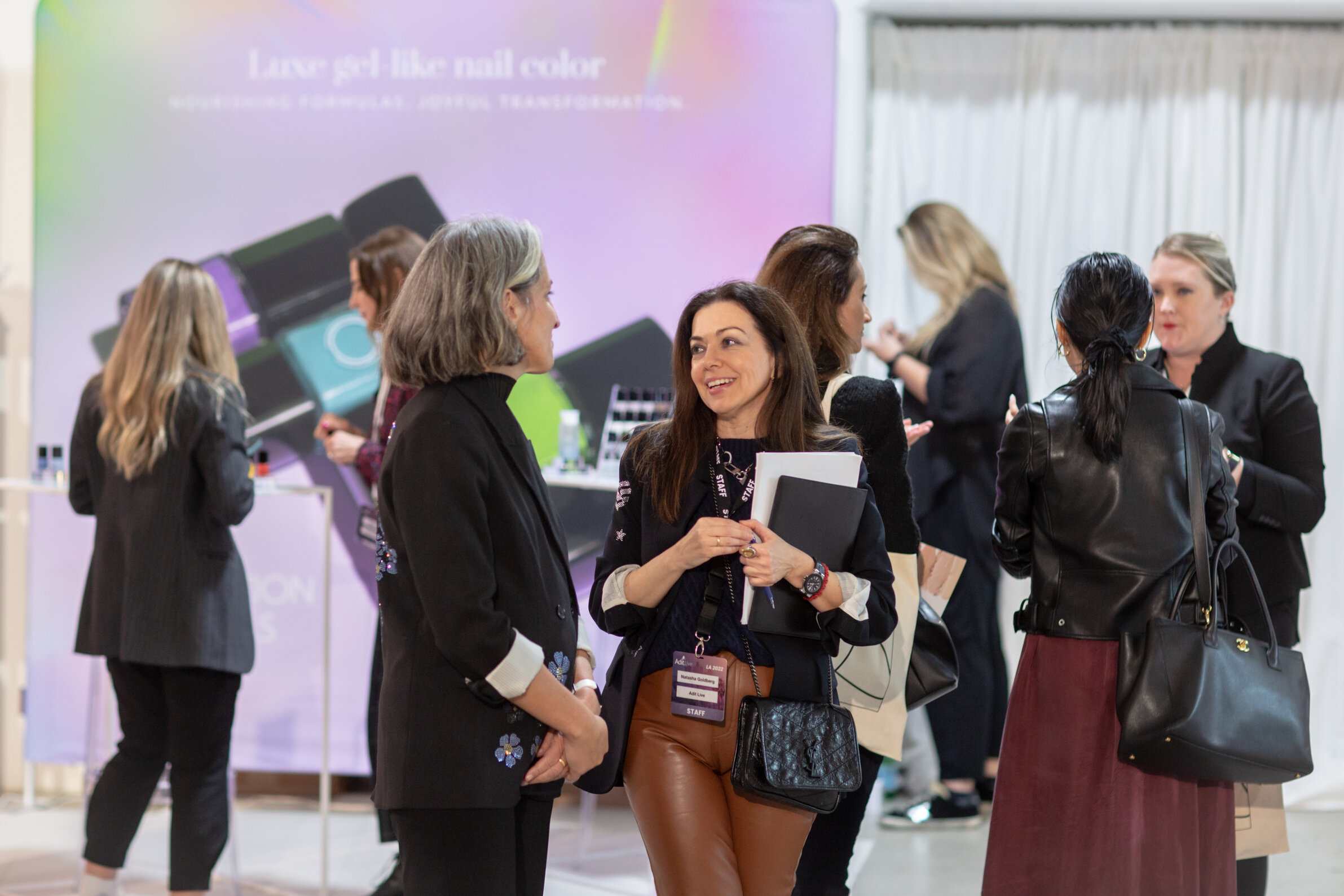 The success of Adit Live Los Angeles, Adit's first in-person event held in November last year, has convinced IBMG that Adit will be a winner in other cities. Adit Live New York will take place from May 24 to 25, and Adit Live London will take place from September 27 to 28. Adit Live Los Angeles will return in early 2024. About 60 emerging skincare, makeup, haircare, body care and beauty tool brands from all over the world displayed products at Adit Live Los Angeles last year for buyers both inside and outside of Adit's retail network.
Buyers from Walmart, Sephora, Saks Fifth Avenue, Costco, TJX Companies and Rossmann have already registered to attend Adit Live New York. Registration is open for buyers to attend and for brands to join Adit to become exhibitors. With their highly curated format, Adit Live shows are designed to foster meaningful interactions between rising brands and retail buyers, investors and editors. 
"Adit Live is not about quantity, it's entirely about quality. Every brand there is an Adit member, which means they've been onboarded with great knowledge and care," says Naeymi-Rad. "And every attendee has either been invited by Adit or has been carefully vetted so that there's no time wasters. We're the exact opposite of a multi-day, 200,000-square-foot walk-until-your-feet-bleed type event where you feel lost and overwhelmed. We're very focused and very outcome-driven."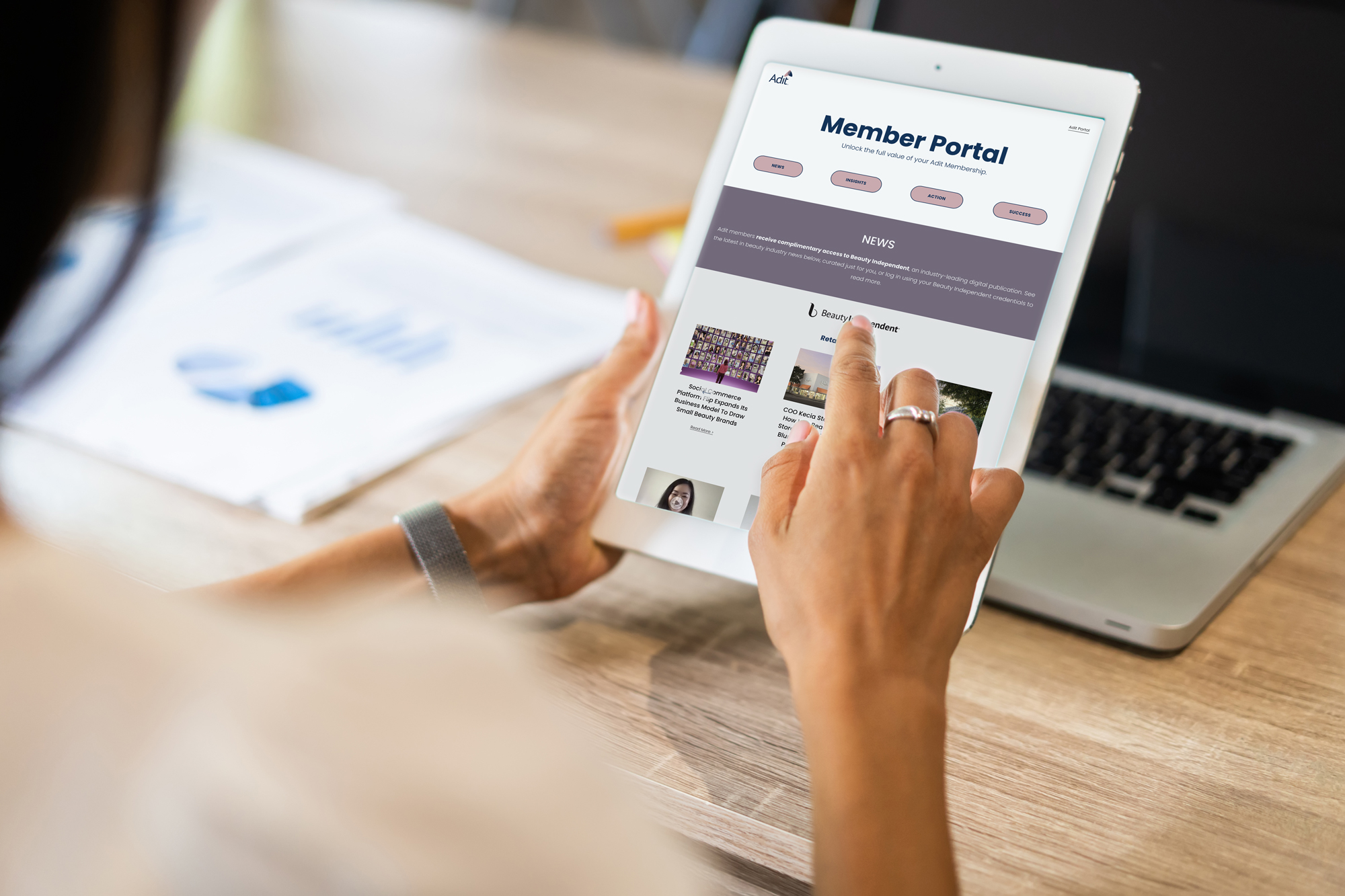 Megan Rein, co-founder and CBO at inclusive K-Beauty makeup brand Siia Cosmetics, which exhibited at Adit Live Los Angeles in 2022, says, "The partnership with Adit enhances the effectiveness of trade shows, and the smaller, intimate environment of the Adit Live show gave us much better visibility to all the retailers who attended. The direct feedback from retailers through the Adit associates also allows us to perfect our pitch and ensure we share the right information to be as successful as possible."  
The format isn't the only aspect that sets Adit Live apart in the trade show sector. Its team of retail success experts offers brands and retailers tailored support to ensure they have a productive show. They field questions on exhibition space design and logistics, preview exhibitors to Adit network retail buyers and press, and walk select buyers through the showroom floor to facilitate introductions with brands. The team facilitates follow-up conversations after the show, if retailers request them. 
Camille Barreto, founder and CEO of haircare brand Me Cosmetics, says, "Adit Live's carefully curated variety of brands, retailers and Adit team members establishes a new standard of matchmaking excellence. Its unique combination of intimate size and setting as well as the extensive preparation ahead of the event resulted in a truly personalized experience for brand owners and retailers alike. Our experience exhibiting at the show was by far my favorite of any trade show to date largely as a result of the spectacular quality and enthusiasm of the Adit team."
Along with IRL events, Adit's website will be upgraded this year. Its member portal will be bolstered to keep brands knowledgeable in a dynamic retail environment. New original content will be posted such as retail articles and webinars from Beauty Independent. Brands receive a free Beauty Independent subscription with their Adit membership to stay current on the latest industry news and trends. Adit's insight-heavy white paper series will be converted into courses, too. 
 The company will also continue to leverage its relationship with the transparency software platform The Good Face Project to maximize the efficiency of its matchmaking efforts, particularly with retailers that have stringent ingredient standards like The Detox Market and Credo. 
"We really want to help brands stay on top of where they are in this ever-changing and difficult-to-track environment of ingredient and formula standards," says Naeymi-Rad. "Good Face is truly an industrial-strength solution; it is used by global manufacturers to manage their ingredients and formula libraries. It is really great to be able to offer this powerful tool to our members so that they can have confidence in the output."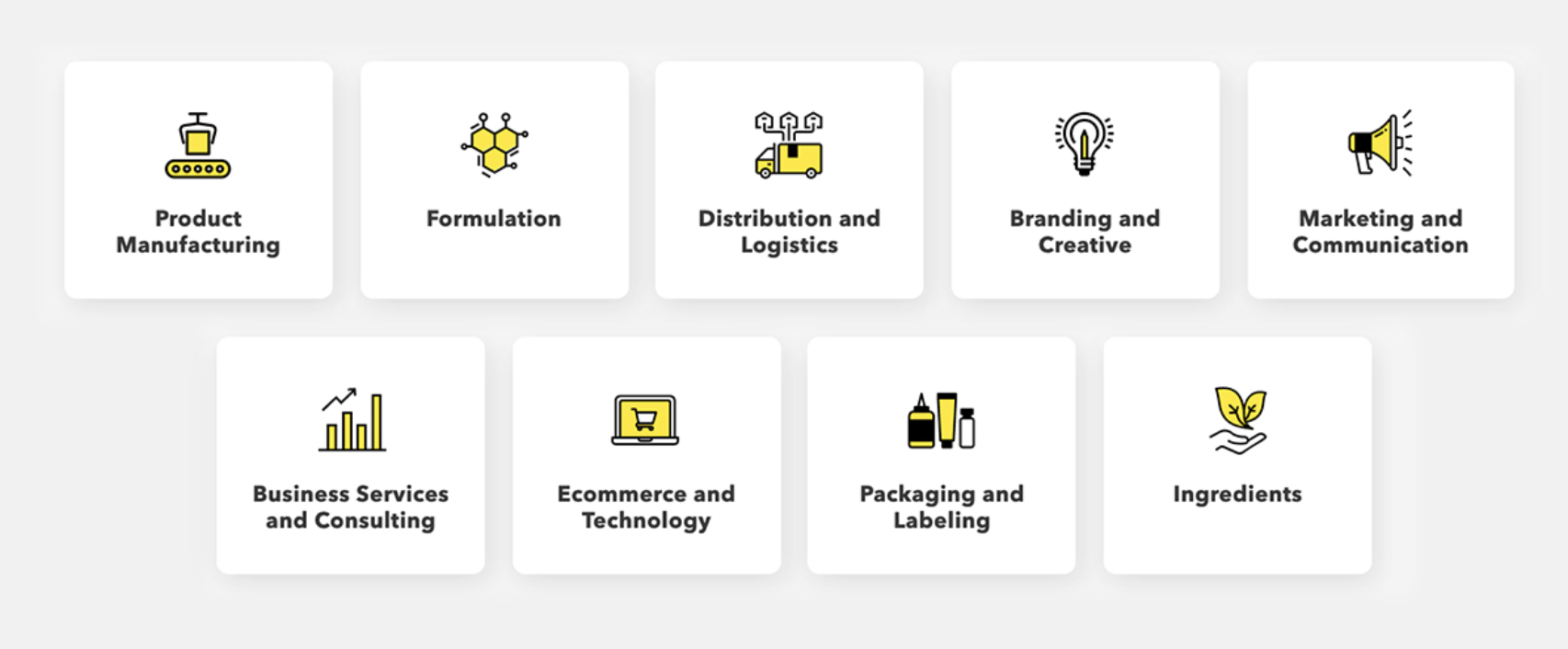 To best serve busy beauty entrepreneurs, Adit will expand its matchmaking services beyond retail this year for the first time. Members will soon have access to Uplink, a platform that connects indie beauty brands to qualified vendors and solutions providers. The vendors and solutions providers are in nine categories: product manufacturing, formulation, logistics, branding, communications and public relations services, business consulting, e-commerce and technology, packaging and ingredients. Like Adit, Uplink offers a personalized concierge service and is owned by IBMG. 
This year, Adit will increase its retail network to give members a wider selection of options that fit their unique retail strategies. An existing partner, luxury multi-category e-tailer Olivela has plucked several brands from Adit's roster to feature in its beauty assortment, including HECH, Ameon, Michael Malul and Oxomio. "Adit helps us understand a brand's unique story and mission, which is something we truly appreciate," says Adya Saigal, the beauty, jewelry and evening buyer at Olivela. 
Ulta Beauty joined Adit's network after participating in IBMG's earlier trade show format, Indie Beauty Expo. "When we learned about the evolution to include the Adit platform, we were intrigued by the high-service level and custom curation of brands to our assortment needs," says Muffy Clince, director of emerging brands at Ulta. "We have enjoyed working with the Adit team over the last year and look forward to partnering in the year ahead." 
Adit has further innovations in the pipeline for 2023. According to Naeymi-Rad, it will extend its matchmaking service beyond retailers and service providers later this year to include investors and press. He says, "We asked ourselves, why stop at retail? Adit members also need access to capital and opportunities to build brand awareness. We have amazing connections with top beauty investors and editors. So, let's bring those to the table too and make Adit membership about total commercial success."