Adit Retailer Spotlight: Bluemercury's Pandemic Evolution
Bluemercury is entering a new era. On Monday, Maly Bernstein, former VP of e-commerce at CVS, took over the CEO reigns from Marla Beck, who, with her husband Barry, started the beauty specialty chain with a single Washington, D.C., store in 1999. Today, Bluemercury, which was acquired by Macy's Inc. in 2015 for $210 million, has 185 locations across the country and a growing online operation accelerated by the pandemic.
Since prior to the global health crisis, visitors to the retailer's website are up nearly 60%. Shoppers on the site spend twice as long on it as they did pre-pandemic, a welcome behavior that can be at least partially attributed to Bluemercury bringing in compelling merchandise. In 2020, it introduced almost 40 brands, including Tata Harper, Beneath Your Mask, Beboe Therapies, Costa Brazil, Lilah B., Hatch, Ebi and Olaplex, and ventured into ascending product segments such as feminine care and sexual wellness, subcategories of wellness at Bluemercury that now contain 53 products.
As it seeks to hone a captivating assortment, Bluemercury works with Adit, a service from Beauty Independent parent company Indie Beauty Media Group connecting independent beauty brands with retailers. "It's about bringing our clients the best beauty products partnered with the education and advice in a no-pressure environment," says Tracy Kline, SVP of merchandising, digital and marketing at Bluemercury. "We do have that curated, edited assortment. We do have the beauty experts, which is really key to our business, but it's really the education piece that sets us apart the most."
Kline joined Bluemercury in 2016 following stints at World Duty Free, HMSHost and Gucci Group. Bridging the old and new eras at the retailer, she's been involved in its expansion within the Macy's organization and initiatives to keep it relevant amid the pandemic. "We really think of beauty as a lifestyle," says Kline. "It goes back to confidence and uniqueness—and that's really what we aim to deliver." We spoke with Kline to learn about Bluemercury's bestsellers, the keys to success for brands within its assortment and pandemic shifts she thinks will be permanent fixtures of the post-pandemic beauty environment.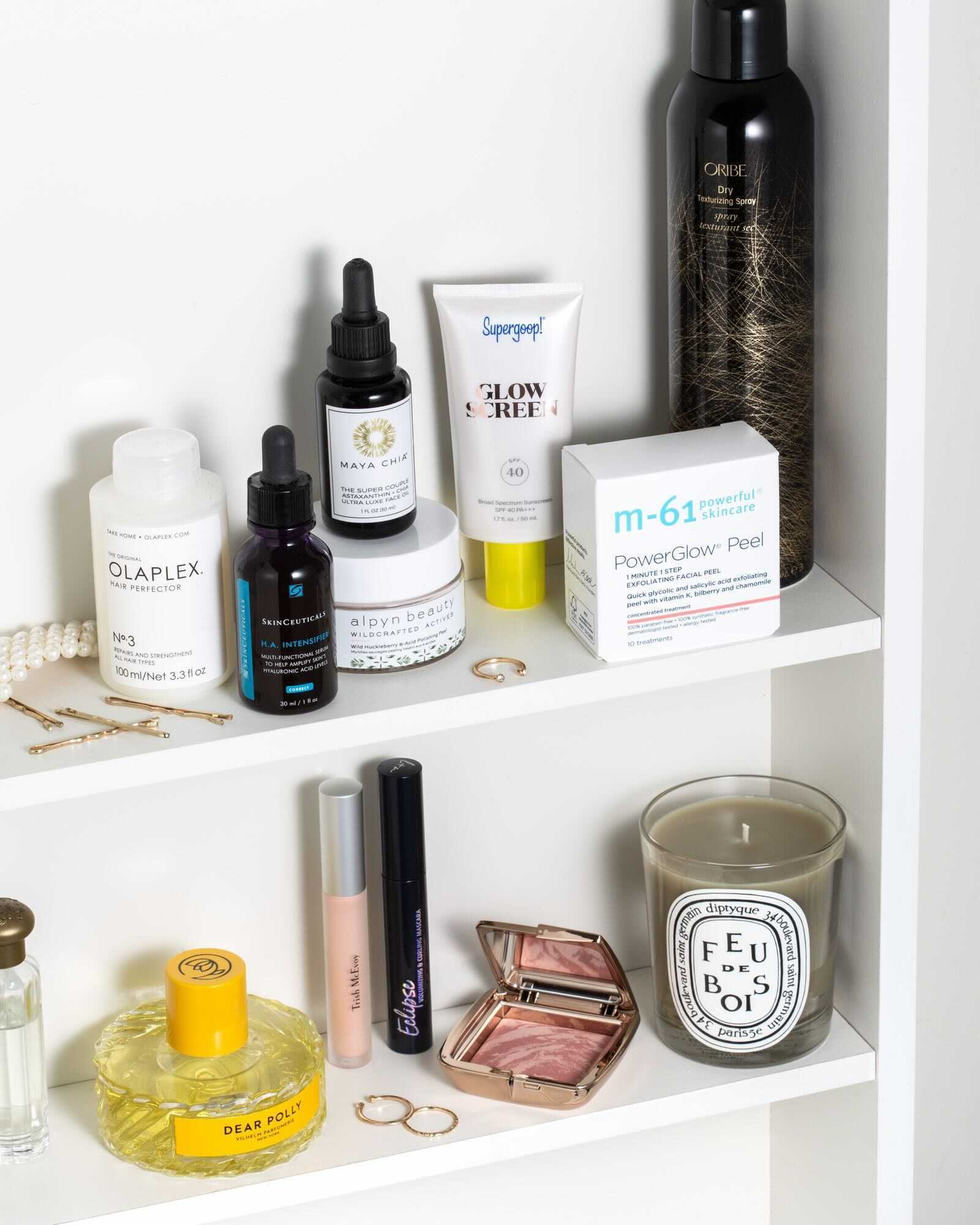 How do you describe Bluemercury's core customers?
Our core customer is loyal. We started a loyalty program in 2019 just before COVID hit, but almost 80% of our clients are in the loyalty program, and the frequency of how they shop is incredible. I would never put a demographic around it because we want everyone to be our client. I always think that question is an interesting one. It's who do you target? We target everybody, and we want everyone to be comfortable shopping in our environment. That is key to how we make merchandising decisions and marketing decisions.
How do consumers typically discover Bluemercury?
Definitely, referral and word of mouth I think still hold a certain clout, especially because our store business is a huge penetration of our company. Through our typical marketing channels, be it social paid, website and, obviously, all this really ramped up during COVID. Our digital business continues to really thrive. Most important for us is the message we are putting out in these marketing channels. We created a campaign in April that really drives home the core of who we are called "Show Us Your Bag." The first iteration of it was around 13 individuals talking about their uniqueness and what beauty means to them, and what's in their makeup bag. Everyone's different, and it's not just makeup, it's about showing how everyone is unique, and there's not just one solution for everyone—and it's about beauty and real life, too. These are real people.
It's also about normalizing the conversation. We listen to our clients and their needs. How do we normalize the conversation around, for example, hair loss? How are we normalizing the conversation around acne or intimate and feminine care? We have a long way to go and, in this industry and all industries actually, as far as normalizing these conversations, but we are, and that's really important to us as far as how we're building out our segments and our categories.
What changes did you make as the pandemic got under way? Which ones do you believe are here to stay?
Bluemercury has always concentrated on sampling, but we had to shift during the pandemic. It was really about how did we bring that to life online. We created virtual master classes with some of our founders and our beauty experts. We had Beauty Hours, as we called them, where our beauty experts could connect individually with clients to understand their needs. We created a founder series online that has continued to grow, and it will continue to evolve.
The pieces that are here to stay are making sure however the client is comfortable shopping, that we're offering that. The master classes have stayed, and they continue to be really fun, whether it's with a brand founder or centered around a particular topic. Sampling has come back, we have some testers out.
New visitors to Bluemercury's website are up 71%. What do you attribute the lift to? 
Skincare exploded even more during COVID with spas being closed and people really being able to do things themselves at home. I would attribute that growth to our offering and discovery. We are very known for our skincare category. Our merch team is a group of beauty junkies, including myself.  I'm just constantly researching, looking at competitors and trying to understand what clients are looking for.
Skincare isn't limited to your face, it's exploded to your body. Then, of course, subcategories like facial tools, LED masks, we can't even keep them in stock, it's absolutely incredible. We have a really a large home fragrance category that continues to grow. During COVID, people were spending so much time at home and even now, the work-life balance has changed. A lot of people will continue being hybrid or work from home, and feeling comfortable in your home really became important. People love candles, the different scents around your home became so important. That business exploded.
Makeup struggled during COVID, but we're seeing a comeback. It also goes back to our loyal client that maybe only shopped in-store started shopping online because we increased that crossover piece. The new client online, they haven't left, and they're continuing to grow with us. And that's exciting, 
What are some of the bestselling brands? What do you think makes these brands so successful? 
 Having that hero product that really draws people in is important. Our own proprietary brands are very important to our portfolio: M-61, Lune+ Aster. SkinCeuticals is such an amazing partner of ours. Chantecaille is not just a makeup brand, their skincare is absolutely incredible and their makeup is gorgeous—and what they stand for, the philanthropic piece, the sustainability piece.
Dr. Barbara Sturm is a great partner. Augustinus Bader has a new face oil I want to bathe myself in. Tata Harper. We launched Beneath Your Mask. Oh my god [founder] Dana Jackson, her story is amazing. She's such a great example. We couldn't keep it in stock. My son has really terrible skin issues, and I slathered him in Heal, and it's incredible.
Our home brands—Nest, Lafco, Diptyque—these gorgeous brands continue to be innovative in that space. Our makeup partners have struggled during COVID, but it was temporary, and they're coming back. Trish [McEvoy], Kjaer Weis is a newer partner for us in the past couple of years. I love RéVive and [fouunder] Dr. [Gregory Bays] Brown, one of my favorite products of theirs is the MRC [Moisturizing Renewal Cream]. I could go on…Noble Panacea. When we launch brands, it's about being a partner and ensuring that we are successful together. That is also something that really sets us apart from competitors. It's not about being first, it's great if that does work out and you have exclusives if it makes sense, but that's not where our heads are at.
Are there categories of particular interest to Bluemercury right now?
Skincare has evolved. Skincare is body care. It's facial devices. So, I get excited to see where that goes. Everyone is looking for that the magic cream that I'm going to put on my thighs that's going to work. I'm excited to see body continue to evolve. SPF needs to be incorporated into everything. It's come a long way, but it needs to continue to grow and evolve.
It's the niche categories, too. We're so thrilled with the response to the intimate and feminine care brands that we launched this year. It's not just about sexual wellness, it's about the pregnancy journey, it's about menopause. It's those conversations that were taboo that then add to your confidence. Hair loss, oh my gosh, the response to Virtue's Flourish has been incredible. We've had a number of new clients come in through that brand, but also our core client was looking for it. What a personal thing that people struggle with, and I hate thinking that there weren't things to offer people. We'll just continue to go after that because you've got to lead with confidence, and it is about arming people with that and having a conversation.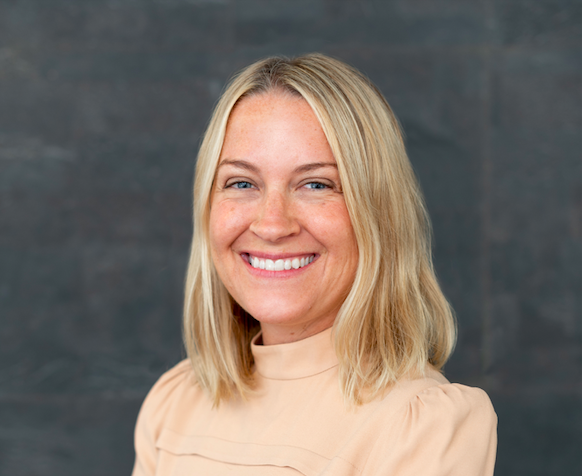 What advice do you have for the founders of emerging beauty brands? 
I think trying to do too much at once and standing for too many things is…you need to have a focus. Sometimes, less is more, and it's about focusing in on those heroes. We actually advise that brands not do like seven new launches a year. You want those key launches to have their time in the sun. And there are key things that people don't think of around supply chain and packaging that are so important. It's really hard to get that right because you can forecast what that demand could be, but it ends up being something totally different. It's about ensuring that you have the key pieces in place to react to it. The packaging piece is really important, being sustainable, but also being elevated and finding that balance.
How can a brand thrive at Bluemercury?
The education piece is key. What is the brand story? What is the ingredient story? Ensuring that our beauty experts are trained appropriately on what it is so that they are comfortable selling to the client. Then, getting that across in a digital format, what are those assets, and how do they come to life? That's so important now. Sampling, that's just part of our DNA, but it does get expensive.  Being creative about how we're targeting sampling, if it's limited, using CRM data. Beauty is a replenishment business, so the product has to work! There's this huge focus on clean and sustainability, and that is so important to brands that we have in our portfolio, but it has to work at the end of the day in order to bring the client back and continue to have them be loyal.
How many units should a brand be prepared to launch with as it enters stores?
It does vary by brand of course, and it involves understanding where the hero SKUs are going to be. It has to have a particular presence within the store to look appropriate. You do a forecast based on similar products and just ensure that you're trying to give the most accurate quantities because it's not a situation where you want all of this product because you will end up returning it or throwing it away or it doesn't look right on the shelf. The key is to try and get that right.
You just have to do your due diligence about understanding what are the hero products and the ones we're going to focus on. Those are the ones you can do a little bit deeper. And it's really about partnering on the distribution plan, too, because, when we launch, we usually launch using our CRM data and key data in a subset of stores and, then, the plan is to watch the performance and expand from there. If you launch and there are supply chain issues right away, you do lose the beauty expert and the client. It's important to be as accurate as possible. 
Are there other must-have capabilities like EDI (electronic data interchange) or warehousing that a brand needs to have in order to work with you?
The goal is to get to efficiencies like that, but they are not a deterrent, though our warehouse maybe would tell you otherwise. We have a number of entrants that did not have EDI capabilities initially because they're making it in their kitchen. Those aren't the key factors, but they are things that need to become more efficient because it affects the whole life cycle. If you don't have EDI, then it's longer to check-in, then you have issues with shipping. You can't track it. But, first and foremost, it's about the partnership, it's about the product, it's about delivering something that our clients are looking for.