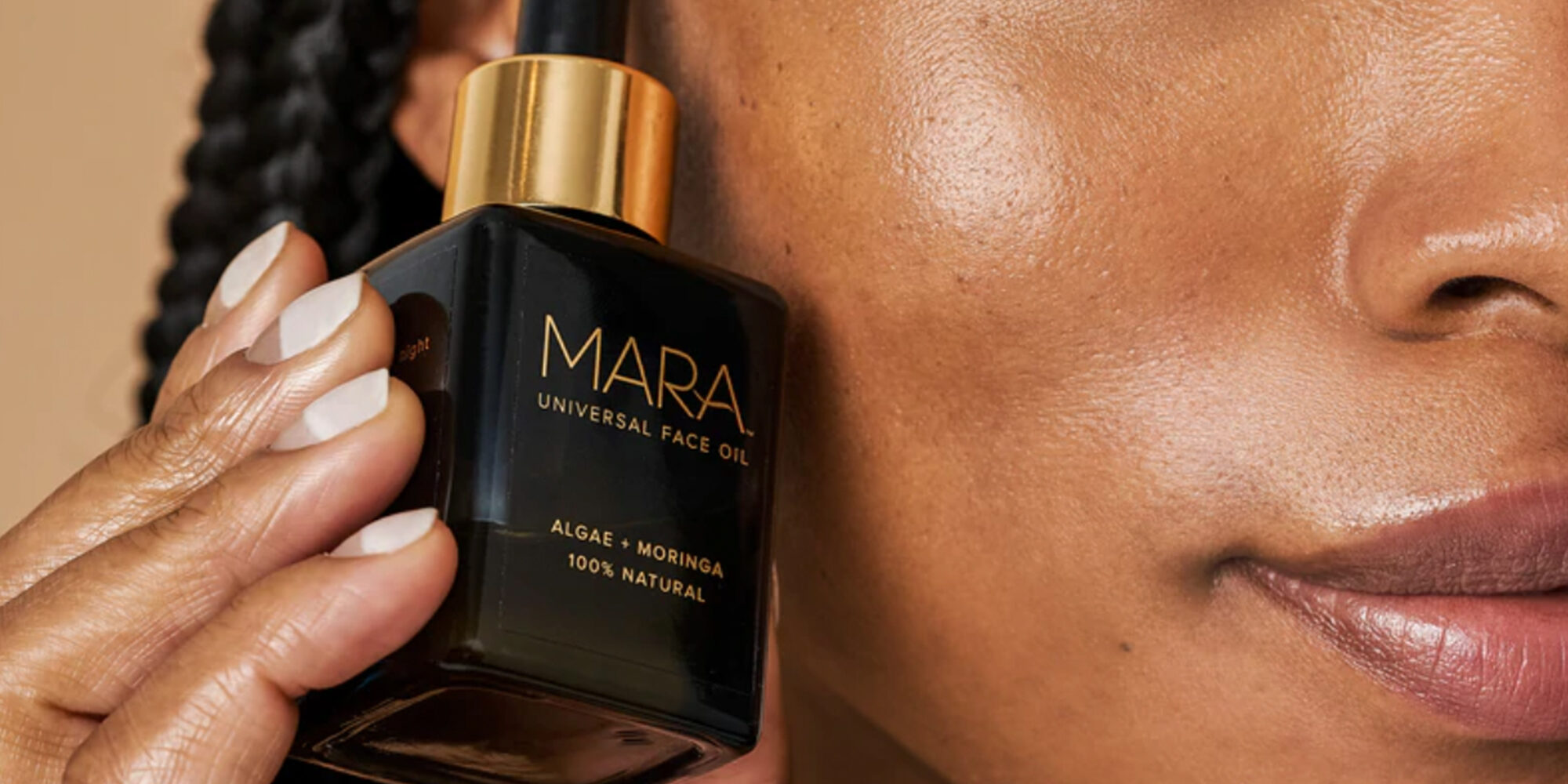 Advice From Leaders Of Fast-Growing Beauty Brands Based On What They've Done—And Wished They Would've Done
While every beauty brand founder's journey, mission and merchandise are different, the ups and downs of entrepreneurial endeavors are a shared experience. 
Even if it seems like they aren't, overnight successes are rare in the beauty industry. Generally, the secrets to a brand's success are persistence, its founder's ability to be handle a wide array of duties, a quick recognition of failure, skillful pivots, a close watch on customers' preferences and relevant reactions to them. 
"The willingness to learn how to do all parts of a job came in really handy, and I learned the value in that," said Allison McNamara, founder of skincare brand Mara and former editorial director of hair content destination Mane Addicts. "When I started overseeing Mane Addicts, I wasn't an expert in SEO, I had never done digital marketing before, but I took the time to learn how to do all of these important parts of the business and, ultimately, everything that I've ever really done has helped me with Mara, every little thing that I've had to learn, whether it's how to ship something to Europe or even how to properly pack a PR mailer. All of that has been really integral to Mara's success."
For last Wednesday's In Conversation episode on fast-growing indie brands, McNamara was joined by Apto founder Marta Cros and Skinfix founder Amy Gordinier. They lifted the veil on key challenges they face leadong their brands and the lessons they've learned that have given their businesses' an edge in today's hyper-competitive beauty market.
Choose Retailers That Reinforce Brand Positioning 
Skinfix's healing balm was created in 1870 by Thomas Dixon, a pharmacist in Yorkshire, England. Gordinier, who formerly held executive marketing positions at Estée Lauder, Coty and Space NK, fell in love with the brand's efficacy and heritage. In 2014, she raised money from friends and family to buy it. Back then, it had a single stockkeeping unit. Today, its assortment spans nearly 30 products. 
When Gordinier took over Skinfix, it already had distribution in 1,200 Shoppers Drug Mart stores in Canada and select Target stores in the United States. It was decently well-known as a mass-market eczema remedy. In the mass market, the brand was priced above the likes of Aveeno and CeraVe due to its clean, clinically tested ingredients. "It was tough because we had to try to tell the story of why we were three times more expensive and that we were clean," said Gordinier.
Gordinier decided repositioning Skinfix as a premium "cleanical" option for beauty retailers posed a more lucrative opportunity. She pulled the brand out of mass retail and placed it in prestige beauty retail powerhouse Sephora exclusively. Gordinier said, "Launching at Sephora was just a huge win for our brand…We wanted to really benefit from their brand building and their support, which is incredible and material and has really been a tremendous help to our business."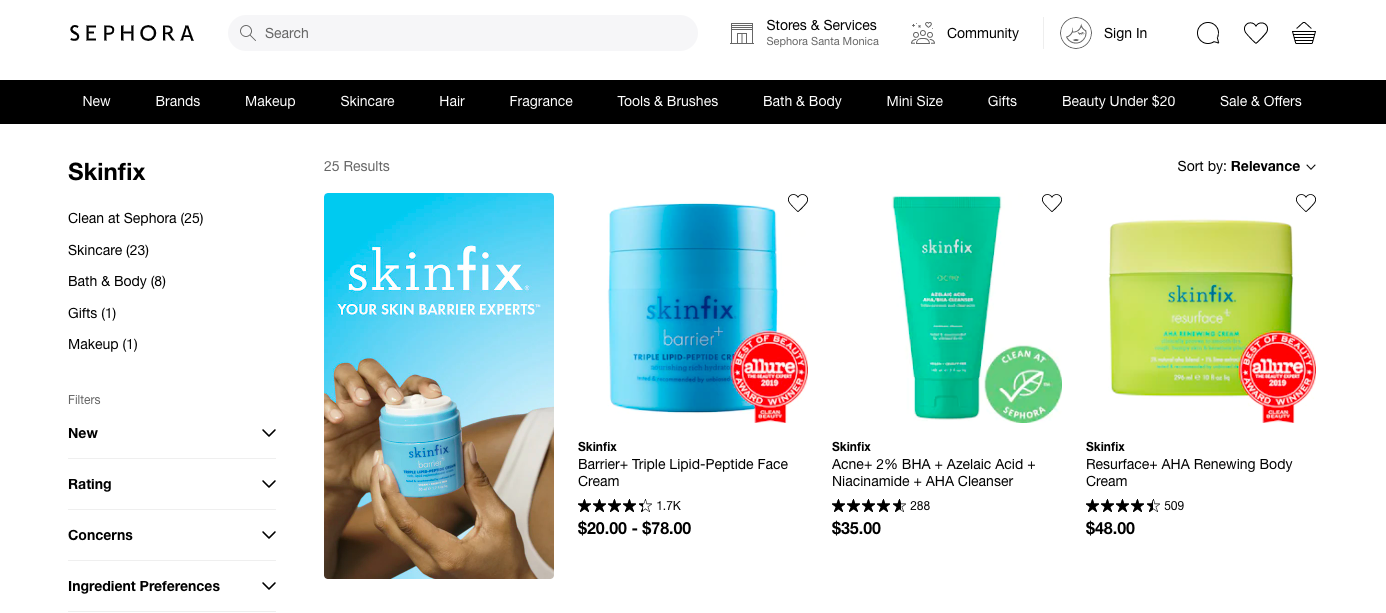 Sustainable skincare brand Apto's credibility has been bolstered by entering lifestyle retailers, e-tailers and digital platforms Urban Outfitters, Anthropologie, Verishop and Supergreat. Subscription box partnerships with Ipsy and Boxycharm have been beneficial, too. Subscription box partnerships allow the brand to test new formulas, garner feedback on hero products and accrue positive reviews. In 2018, Apto merged with Christine Valmy Inc., a manufacturing facility, and its in-house manufacturing assists with affording it flexibility to satisfy retailers' demands and achieving profitability with its wholesale business.
Cros's goal with Apto is to make clean beauty accessible. The brand launched one SKU in 3,500 Walmart stores in August 2021. Apto participated in the Target's Takeoff accelerator program in 2021 and rolled out to 800 Target doors. Scaling distribution at giant retailers such as Target and Walmart brings challenges. Cros says, "The logistics become very complex, and you are continuously receiving purchase orders and have them to fulfill them perfectly every time."
On top of mass distribution, Cros aspired to ink a deal to put Apto in a sustainable, clean retailer. She worked with Adit, a service from Beauty Independent parent company Indie Beauty Media Group that connects beauty and wellness brands to retailers, to land the eco-conscious e-commerce player Grove Collaborative. Cros said, "It was a very powerful moment, but it took a long time to get here, and it's not been a quick win." 
Mara launched in direct-to-consumer distribution. The clean beauty retailer Credo marked its first foray into wholesale, and Mara promptly followed up Credo with a debut at e-tailer Cult Beauty. McNamara, a former journalist and host at Refinery29 and PopSugar, leveraged her contacts to promote Mara. Celebrity makeup artist Katie Jane Hughes posted about the its Universal Face Oil on Instagram, and the post caught the eye of Credo's buyers. Today, along with Credo, Mara is available at The Detox Market, Bluemercury and Amazon. DTC distribution is responsible for 45% of the brand's sales. 
"My whole goal was to sign with a clean beauty retailer because, unlike a lot of other brands, we don't use clean really in our marketing," said McNamara. "Because I'm a journalist, I like there to be proper definitions for things, so we try and avoid that word in our everyday brand marketing. I like to focus on what's inside, not what's outside the product. [Credo] really helped us spread the word." 
Bring in Beauty Experts
Gordinier wished she had brought more beauty industry expertise into Skinfix early into her involvement with the brand. Over the last five years, it's been a game changer to do that at the brand, which had an initial team mostly confined to its Halifax, Nova Scotia headquarters. In November 2021, Skinfix secured funding from private equity firm Stride Consumer Partners, a move that further upped its operational expertise. Gordinier said, "Just all of that brainpower at the table has been hugely helpful." 
Founders Should Pay Themselves Fair Wages
Many founders are unsure about when they should begin paying themselves and feel guilty about taking money from a nascent company when they could be paying their staff more or pouring funds into advertising and inventory. Cros regrets not paying herself sooner, especially as Apto crossed into the black. "It's normal to not pay yourself a salary, but there were times when we were already profitable, and I was paying other people, but I was not paying myself," she said. "You are an important part of the equation and of the success, and I would advise people differently." 
During a September episode of the In Conversation webinar series, Mitch Orkis, co-founder of the sexual wellness brand Cake, disclosed he and Hunter Morris, his co-founder at Cake, paid themselves a salary of $90,000 each based on the advice of a venture capital backer. "VCs want you 100% in," said Orkis.
Don't Overproliferate Products
At a moment when 10- and 12-step skincare routines were the talk of the beauty community, Mara arrived on the market with just Universal Face Oil in 2018. The brand's Algae Retinol Face Oil and Sea Vitamin C Serum were being developed simultaneously with Universal Face Oil, but McNamara opted to stagger the products' releases.  
"Everyone was using like 7,500 products, and I'm like, 'Here's one, and it could be your only step,'" said McNamara. "I think that really set us apart, and I think people then came to be really excited when we do have new launches because they are so few and far between, and they know that it's something we've really spent time on, and something I know that your routine can't live without."
On average, Mara launches one to two products a year. Last year, Mara introduced an SPF face oil, and it sold out twice within 48 hours. Hailey Bieber shared the brand's Algae Enzyme Cleansing Oil organically on YouTube in April, which caused the product to sell out.
Cros reduced Apto's selection from almost 40 SKUs to seven skincare essentials post-COVID. She said whittling down the number of products has resonated with customers and was a boon to the brand's business. Apto's revenues suffered in 2020, but recovered in 2021. "Something that I do well is to rip the bandage fast when something doesn't work, I don't drag my feet," says Cros. "I'm able to make those decisions even if they are painful, and I think that's helpful in general when you're running a business."
To watch a replay of this episode of Beauty Independent's In Conversation webinar series and replays of other episodes, visit the replay library.