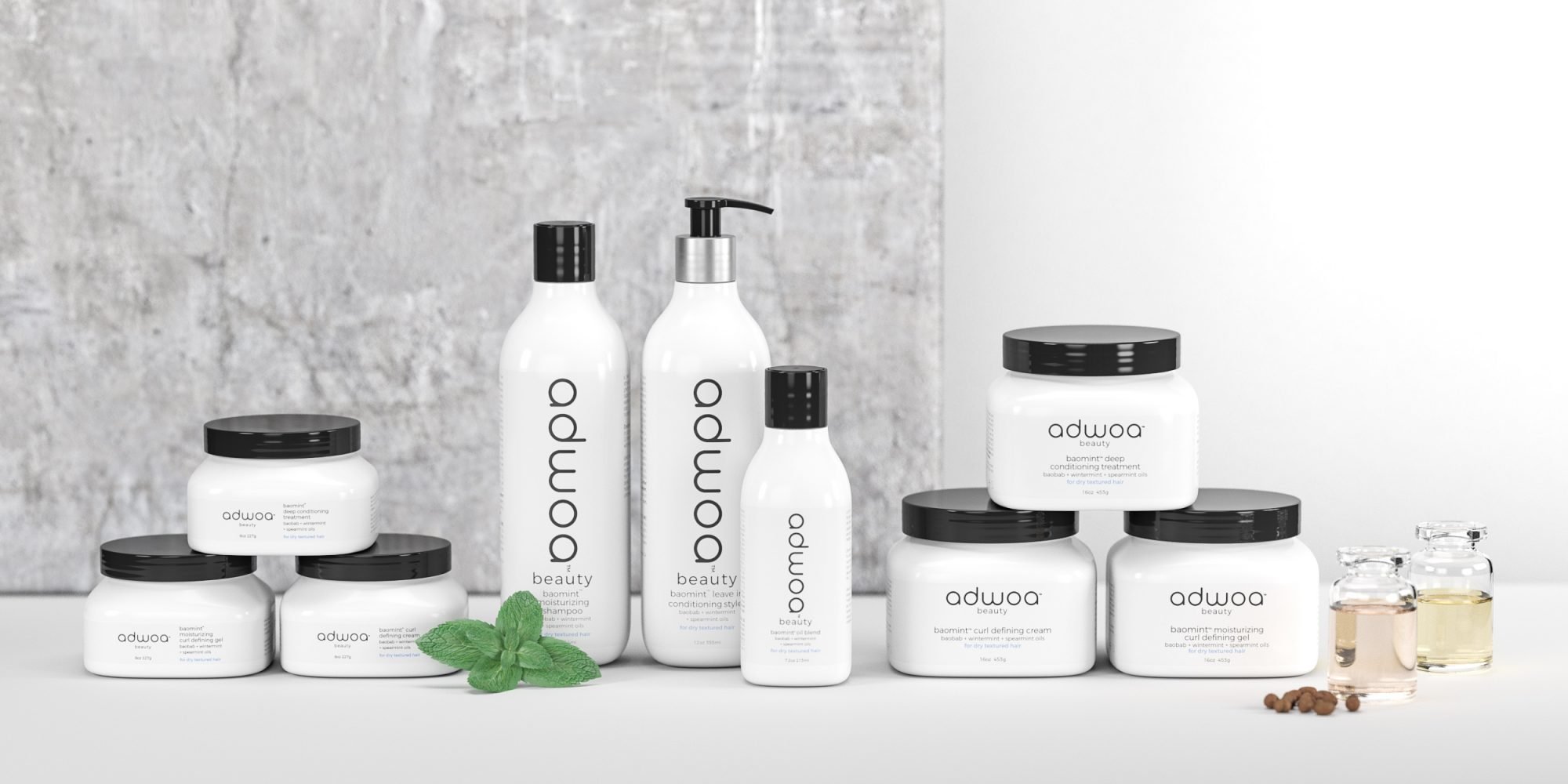 Adwoa Beauty Set To Launch Prestige Textured Haircare At Sephora
In February 2012, Julian Addo, who'd recently started to watch YouTube videos focused on textured hair, attended a signing in Brooklyn, where the Dallas resident was visiting family, for photographer Michael July's book, "Afros: A Celebration of Natural Hair." The experience was life-altering.
"It was completely mesmerizing. All these girls came with wild, big curly 'fros and really kinky hair. It was just crazy. Brooklyn is the mecca for black natural hair," says Addo. "I remember feeling that all I wanted to do was to take the weave out of my hair and chop it off—and that's what I did."
In April 2012, Addo, a hairstylist, and former salon owner and senior-level corporate banking compliance officer, chopped off her hair and created a blog called Bella Kinks to document her transition away from processed hair. She introduced that blog with an event at the restaurant Buttons in Addison, Tex., that drew 250 people and 20 sponsors. The event's success convinced Addo that women in the Dallas area were excited to meet with others in the natural hair movement. In 2015, she kicked off Bella Kinks DFW Natural Hair Expo as a hub for them, and it attracted north of 7,000 people and 75 exhibiting haircare brands.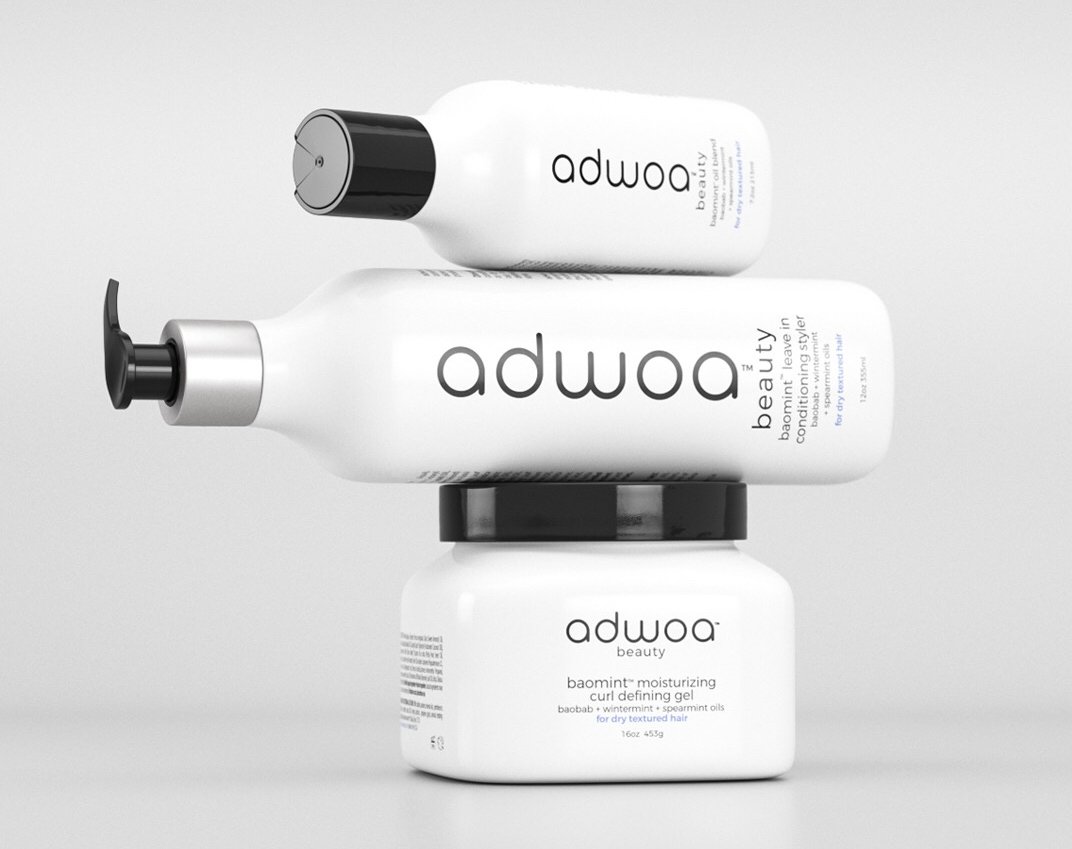 Impressed by Addo's events, Mia Lawrence, currently director of product development at Sally Beauty, asked her to assist on digital marketing for its in-house brand Silk Elements and, later, for another of its brands, Texture ID. Addo quickly began to amass a list of haircare brand clients soliciting her digital marketing and business expertise. As she gained insider insights into haircare brands, she spotted a gap in the textured haircare segment for a prestige line with sleek social media-worthy packaging.
"In my opinion, we didn't have any top-shelf, aesthetically-pleasing products by black people for black people. I tried to pitch this idea, but I couldn't get anyone to act on it or invest in it," says Addo. "After several months being frustrated by how brands market to the textured hair community and how products are packaged—nothing felt innovative to me while, from an ingredient standpoint, we do a really great job—I just woke up one morning and decided to do it myself."
"In my opinion, we didn't have any top-shelf, aesthetically-pleasing products by black people for black people."
Addo put $80,000 of her personal savings toward launching gender-neutral clean textured haircare brand Adwoa Beauty in October 2017. Addo's given name is Adwoa, meaning female born on a Monday. An immigrant from Liberia, she has a Liberian mother and Ghanaian father. The Akan people of Ghana frequently name children for the days of the week during which they're born. Priced from $20 to $36 with black and white packaging, Adwoa Beauty has six products: Baomint Moisturizing Shampoo, Baomint Deep Conditioner Treatment, Baomint Curl Defining Cream, Baomint Moisturizing Curl Defining Gel, Baomint Oil Blend and the bestselling Baomint Leave-In Conditioning Styler. The products are developed to work together and address a wide range of hair types, including the kinkiest of kinky curls.
"When I was formulating Adwoa Beauty, my manufacturer wanted to know what type of formulations we would be doing. They asked, 'If I saw Adwoa Beauty on retail shelves, where did I see it?' I said, 'I don't think we are going to be on retail shelves. I want showrooms here and in different parts of the world, but, if it were to be on retail shelves, it would be at Sephora,'" recounts Addo. "Because I was shopping for skincare and makeup at Sephora, I always imagined Adwoa Beauty sitting on the shelves there. I didn't see it anywhere else but Sephora, but I didn't think we would actually go there."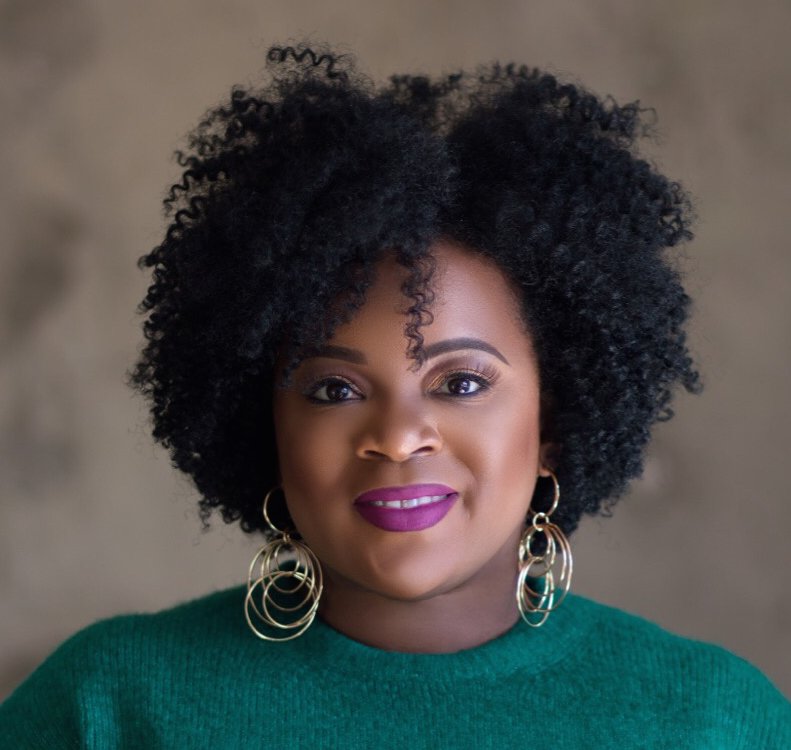 Now, Adwoa Beauty is actually going into Sephora with an online debut on May 5. It's slated to roll out to nearly 100 stores on May 29. Although textured haircare has become a mainstay of mass retailers with brands such as Mielle Organics, The Mane Choice, Curls, Shea Moisture and Carol's Daughter carried by chains like Target and Walmart, there remain relatively few textured haircare players in the prestige beauty channel. According to Addo, Adwoa Beauty's core consumer is a woman aged 30 to 55 making $60,000 or above yearly that "enjoys modern packaging and branding, and great customer service, and is willing to pay a little bit more for products." Men constitute roughly 20% of its customer base.
Addo points to Pattern Beauty, the Beach House Group brand fronted by Tracee Ellis Ross that's available at Ulta Beauty, as the closest corollary to Adwoa Beauty, and doesn't view mass-market textured haircare brands as direct competitors. "I don't think we are speaking to the same customer. Do some of the customers overlap? Absolutely, but they aren't the same customer," she says, discussing the mass-market brands. Addo emphasizes, "Black women are not a monolith. We don't all want the same thing, like the same thing, and make the same type of income. I was the black woman with natural hair that liked prestige products. I wanted a black-owned brand that looked like the Aveda's of the world, and I wasn't seeing it."
"Because I was shopping for skincare and makeup at Sephora, I always imagined Adwoa Beauty sitting on the shelves there. I didn't see it anywhere else but Sephora."
Adwoa Beauty didn't chase Sephora. The brand participated Target Takeoff's retail boot camp in 2018 and was subsequently offered a distribution deal by Target. Addo turned down the deal because she didn't believe Adwoa Beauty was ready for a massive distribution push and envisioned the brand in higher-end outlets. Instead of going the third-party retail distribution route, the brand opened its own showroom in Dallas in November 2018 and concentrated on its digital direct-to-consumer platform. In February last year, Sephora reached out to Adwoa Beauty, and the brand promptly sent it samples. Three weeks later, Addo was on the phone with the beauty specialty retailer. Still, she was hesitant about placing her brand in Sephora because she's not interested in hopping on fleeting trends and insists that her audience be respected.
"I wanted to make sure they understand the language for the customer and make sure they connect with the customer in an authentic way, and not in a way that just checks the boxes. I'm very protective of Adwoa Beauty and my community, and Sephora understood that," says Addo. "One of the primary concerns for this community is that, when brands go into retail, their formulas and demographics change. It's important to me that, as we enter Sephora, we continue to challenge the status quo. My job I feel is to bring in that authenticity of multicultural beauty in a modern way that hasn't been done before." By July last year, she was persuaded that Sephora shared her goals for Adwoa Beauty, and she agreed to sell the brand in its locations. Addo declined to disclose a 2020 revenue projection for Adwoa Beauty.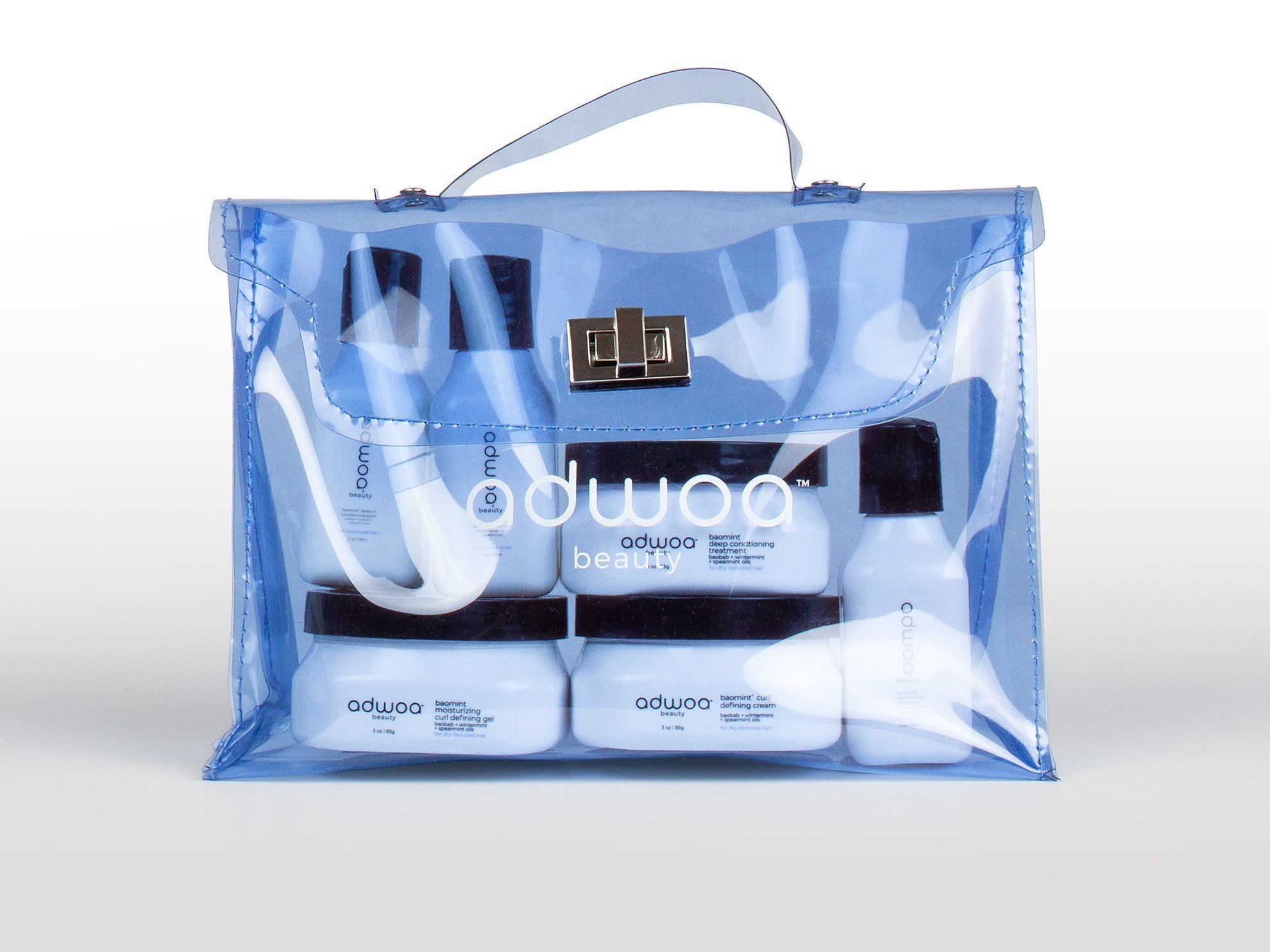 Addo isn't out to spread Adwoa Beauty everywhere. She says, "We like the fact that Sephora is inclusive and exclusive at the same time. That appeals to my brand and my strategy for growth." Beyond Sephora, she's intent on expanding Adwoa Beauty's showrooms domestically and internationally. Addo identifies West Africa as a possible future home for the showrooms. From a merchandise perspective, she foresees Adwoa Beauty eventually stretching outside of haircare to body care and skincare to become a complete beauty resource for its customers. Ultimately, Addo says, "I see us being that legacy brand that's around for 30, 40 years or more that continues to provide consistent quality formulations that our community can depend on."