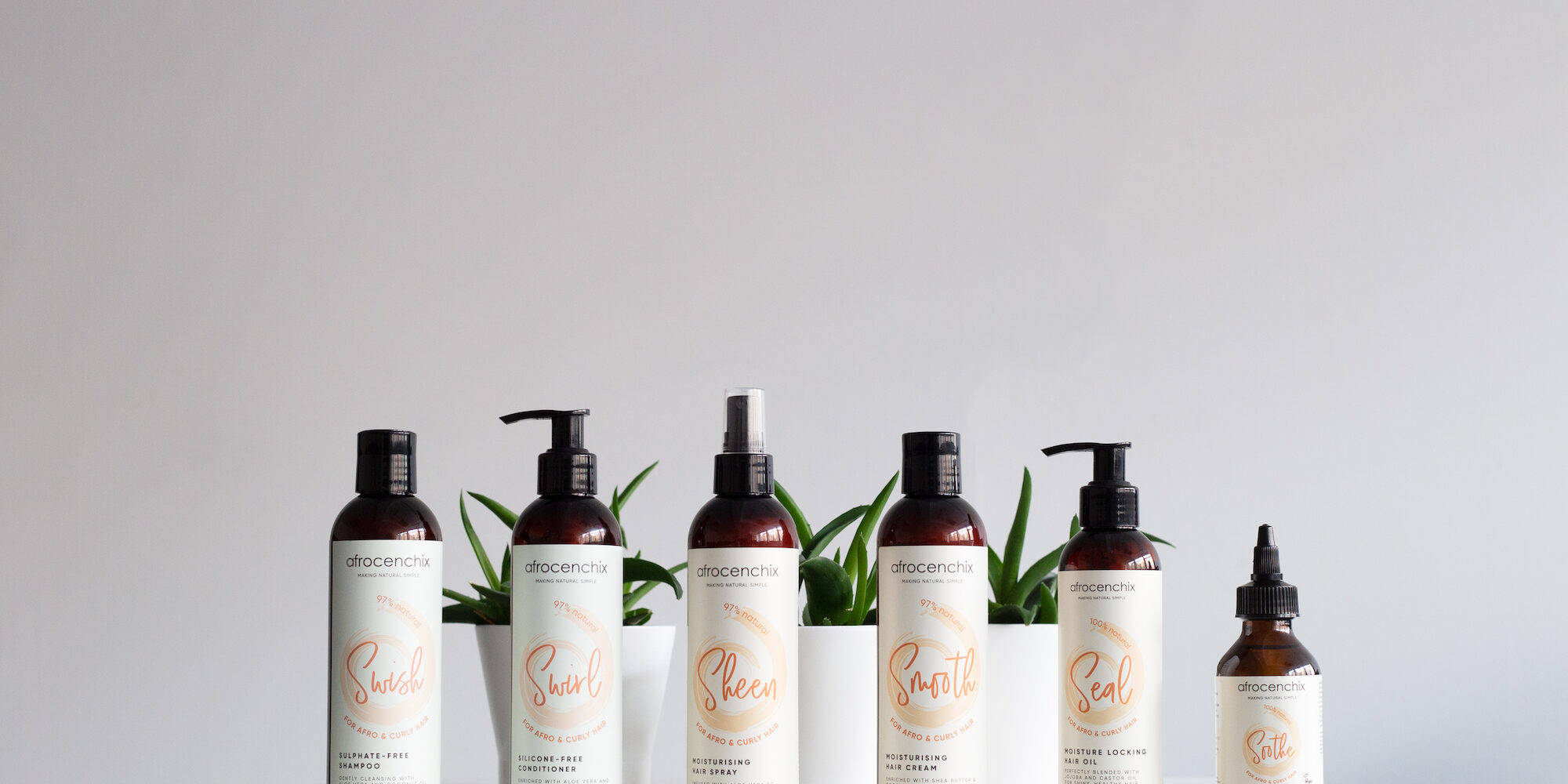 "Up Against Prejudice": Afrocenchix Raises $1.2M Seed Round With Involvement From Google
Afrocenchix, a British natural haircare brand directed at consumers with curly and coily hair, has closed a $1.2 million seed funding round.
Google for Startups, a program geared toward Black-founded business in Europe, participated in the round. The round isn't the first time Afrocenchix, which was launched by Rachael Twumasi-Corson and Joycelyn Mate in 2010, has scored funding. In 2018, it was awarded $283,000 from winning a pitch contest hosted by WeWork and, subsequently, attracted capital from investors, including Nalden, co-founder of WeTransfer and Huddle, and venture capital firms Backed VC, Cornerstone Partners and Impact X.
While Twumasi-Corson and Mate went into Afrocenchix's seed round with more fundraising experience than they had previously, the process was by no means a breeze. "It was really hard," admits Twumasi-Corson. However, she says Afrocenchix had better visibility, increased "inbound interest" and quality offers during it. Twumasi-Corson expounds, "When we raised back in 2018, we had people trying to invest to try and buy the company, but they would offer really offensively low amounts of money. Someone wanted to buy half of the company for 60,000 pounds, which is like what we make in a month."
Twumasi-Corson fielded rude and disrespectful comments along the way, and encountered doubts about her and Mate's ability to run a successful company. She recounts one question posed to her was, "Why would you sell to Africans? They don't have any money." Twumasi-Corson says, "It felt somewhat worse this time around because before we would think, 'Oh, maybe it's because we're new founders, maybe it's because we're young, maybe it's because we haven't raised yet.' This time around, it's like, you guys really don't have any excuse. We're just up against prejudice." Twumasi-Corson and Mate originally set out to raise $2 million, but settled on $1.2 million because of the difficulties they faced. 
Twumasi-Corson and Mate launched Afrocenchix with 100 pounds or about $143. They ponied up 99 pence or under $1.50 for a web domain. The co-founders were on a mission to tackle scalp issues such as eczema and alopecia they attributed to having chemically straightened their hair for years. Afrocenchix's collection, now consisting of six stockkeeping units, started out with a scalp oil Mate created from scratch. The product, Soothe Natural Scalp Oil, remains one of the brand's bestsellers.
"The beauty industry can be very tailored towards a specific type of beauty and can often ignore everything else, so the reason we started our business was to address that and make sure that people can actually find safe, effective products that are responsibly made," says Twumasi-Corson. Afrocenchix's vegan-certified products steer clear of sulfates, parabens, artificial fragrances and silicones. Twumasi-Corson says, "We want people to look and feel their best, but in a way that puts other people and puts the planet first."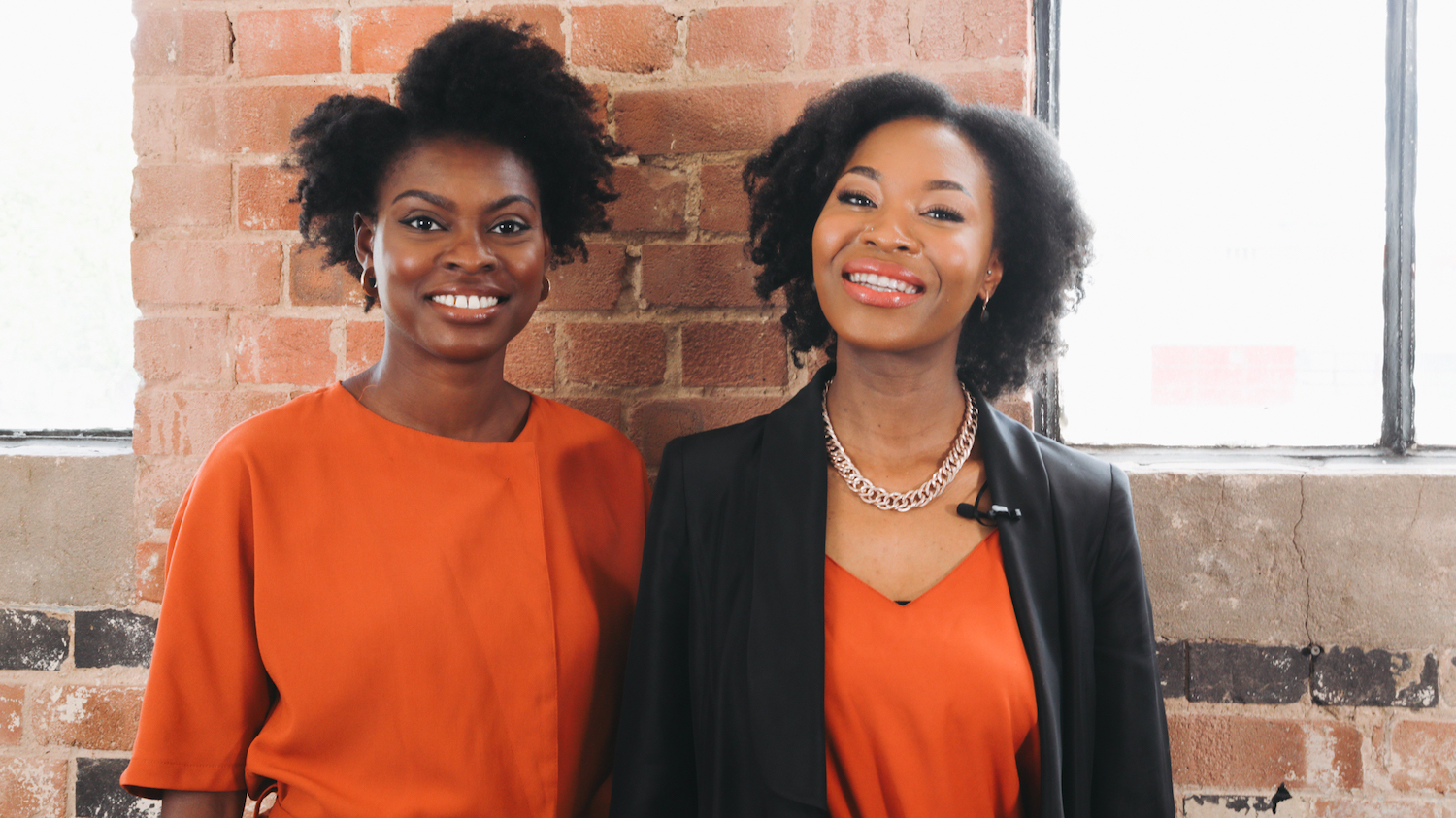 Aided by Black Pound Day, which was established in 2020 to grow Black businesses in the United Kingdom and takes place the first Saturday of each month, Afrocenchix doubled its customer base and multiplied its sales 5X last year. The sales momentum is allowing the brand to boost its team—it's planning to hire cosmetic chemists, customer care associates and marketers, among others—and prime its product development pipeline. Two styling products and a conditioning product are in the works.
Outside of product development, Afrocenchix is concentrating on content marketing and educating its community via a chatbot called M'xche. "If you've got a date coming up or your hair is falling out, you can get some on-the-spot advice based on all the expertise we've built up over the last decade," says Twumasi-Corson. An app called My Hair Journey that she says is designed "to make maintaining afro and curly hair a lot easier" is also in the works.
Headquartered in London, Afrocenchix rolled out to Superdrug stores in June, becoming the first Black-owned British haircare brand stocked by the chain. Twumasi-Corson credits the brand's entrance into Superdrug to influencers who flooded the retailer's social media with requests for the partnership. "When we'd contacted them in the past, we didn't actually get through to them," she says. "We never got a meeting with the buyer." Afrocenchix is available at Whole Foods in the U.K. as well. Twumasi-Corson says the brand is in talks with Whole Foods in the United States, and it's been approached by Amazon and other large retailers.
Twumasi-Corson wants Afrocenchix to be broadly accessible, but is being selective with retailers to ensure lucrative agreements. "There are still some retailers that are very pushy with margins or they want us to pay these extortionate listing fees to be on the shelf, which is really hard for us as a new business," she says. Currently, Afrocenchix is sold in 23 countries. Twumasi-Corson plans to market more heavily to the U.S., Africa and Europe moving forward.
Twumasi-Corson and Mate will likely secure a bridge round in October. As the co-founders continue to raise money, they're intent on maintaining control over Afrocenchix. An email sent out to Afrocenchix customers earlier this month conveyed the brand's investors will be allotted shares that give them under 10% of the company.
"We know a couple of Black-owned companies and most of them have sold and, when they've sold, the companies have received a lot of backlash for changing their focus and also changing their formulations," she says. "And it's not that you can't sell an Afro hair company to people who don't have Afro hair and have it enshrined in your company's documents that certain things can't change—you absolutely can do that—it's just that companies tend not to."
"Anyone from any background could be the next big entrepreneur."
She adds, "That's something that's super important and we would never sell out in a way that would jeopardize that. So, if we do sell the company in the future, it would be on the basis that our values and our mission remain the same. We just think it's really important to be transparent with these things, too. People want to know who owns the company and who they're supporting."
By speaking out about the challenges Afrocenchix dealt with fundraising, Twumasi-Corson's goal is to make it easier for entrepreneurs of color in the future. "I strongly believe that talent is very evenly distributed. It's just opportunities aren't, and people don't believe that," she says. "So, the only way to improve is to give opportunities to people across the spectrum. Remove the unnecessary barriers that are there for women or minorities with disabilities and, then, you'll start to see what they can do. Instead, we have a society that hinders all these groups of people and, then, it says, 'See, they're not good enough.' I'm hoping that, by us raising this round and being able to scale the company, it will send a signal out there to people who are on the fence or people who aren't quite sure what Black women can do that anyone from any background could be the next big entrepreneur."