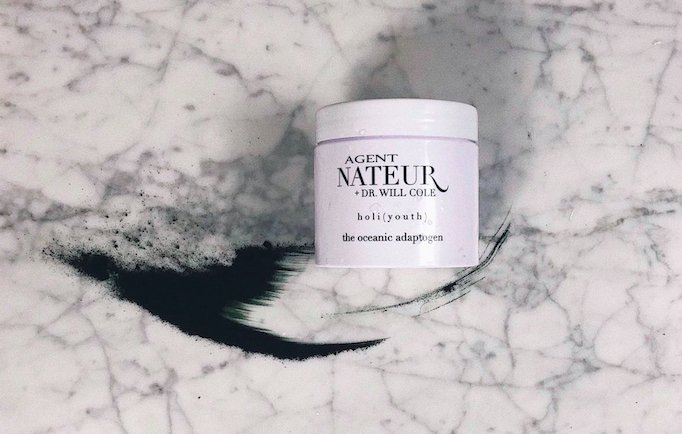 Agent Nateur Makes Merchandise Inroads Beyond Armpit Products
Agent Nateur, a leading force in luxury natural deodorant, is moving past pits.
Since introducing the face oil Holi(Oil) Refining Youth Serum last April, sales of non-deodorant merchandise have soared to account for 40% of the brand's total business. Today, four out of Agent Nateur's nine products aren't designed to be applied to the underarms, including Holi (Youth) The Oceanic Adaptogen, its latest release showcased at The Detox Market during an event on Saturday in Los Angeles.
"People were skeptical when I launched the face oil. I think a lot of them thought, 'You make deodorant. Why will I buy your face oil?' I didn't really dwell too much on that because I'm incredibly into anti-aging products, and I knew people would love it," says Jena Covello, founder of Agent Nateur. "I tested it on friends the same way I had tested the deodorant and, when my friends told me it was the best face oil they'd ever used, I knew I had a winner. People are starting to take me more seriously for products beyond deodorants."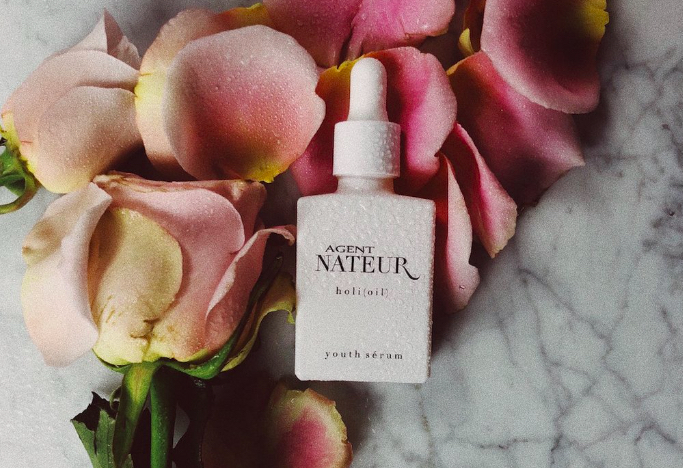 After unveiling face oil, Agent Nateur diversified its product portfolio further with Holi(C) Youth Skin Refining Face Vitamines, Holi(Oil) Youth Body Serum and the adaptogenic blend it collaborated with functional medical practitioner Will Cole to develop. The products elevate Agent Nateur's price range. Its deodorants run from $21 to $26, while the body, face and ingestible products run from $52 to $120.
Holi(Oil) Youth Body Serum has cemented its place in the Agent Nateur lineup as a bestseller, according to Covello. "I didn't expect the sales to be this high," she says. "I wanted to create a body oil that slimmed and worked on cellulite because there's not many of those products in the U.S., and they are everywhere in Europe. Clarins has one in the U.S., but I wanted to make one that's natural."
Agent Nateur's entrance into the ingestible segment makes sense to the brand's fans. On Instagram, Covello shares her experiences with endometriosis and adenomyosis, and reveals a deep interest in health and wellness remedies spanning the gamut from Amino BioFrequency therapy to meditating with crystals. Agent Nateur's Holi (Youth) The Oceanic Adaptogen contains marine collagen, crushed pearl powder, organic holy basil and organic Hawaiian spirulina.
"I'm huge on supplements. I feel a lot of the nutrients and vitamins in our foods have been compromised by GMOs and pesticides, so sometimes we need supplements to get a booster," says Covello. "I wanted expertise and someone else's opinion when I launched something for internal use. I've been working with Will Cole. Last year, I really struggled tremendously with my health, and he's been instrumental in helping me get better. I told him I wanted something that made your skin radiant, but it helped your body, not just your skin. He formulated it."
Agent Nateur hasn't ignored its stable of deodorants. The brand has grown its odor-busting arsenal with Holi(Stick) Sensitive Deodorant, a baking-soda free option for consumers suffering from reactions to baking soda. "It brought back some of my customers who were getting a rash and had to go elsewhere," says Covello, noting, "I wasn't going to put out a formula that's sensitive and not effective. It works." In the foreseeable future, she has no plans to increase Agent Nateur's deodorant selection. Instead, her focus will shift to deepening the brand's penetration in the face and body categories, and breaking into new product verticals.
As Agent Nateur varies its goods, it's making strides at retail. The brand has spread to 400-plus retail doors, notably 38 Nordstrom doors in January, and Covello projects it could add at least 250 this year. Agent Nateur is slated to premiere at Net-a-porter in May and has secured a distributor to proliferate in Russia. Meanwhile, its direct-to-consumer sales have quadrupled over the past six months, and Covello anticipates they will double within the next two to three months due to a website update that transitioned Agent Nateur from Squarespace to Shopify.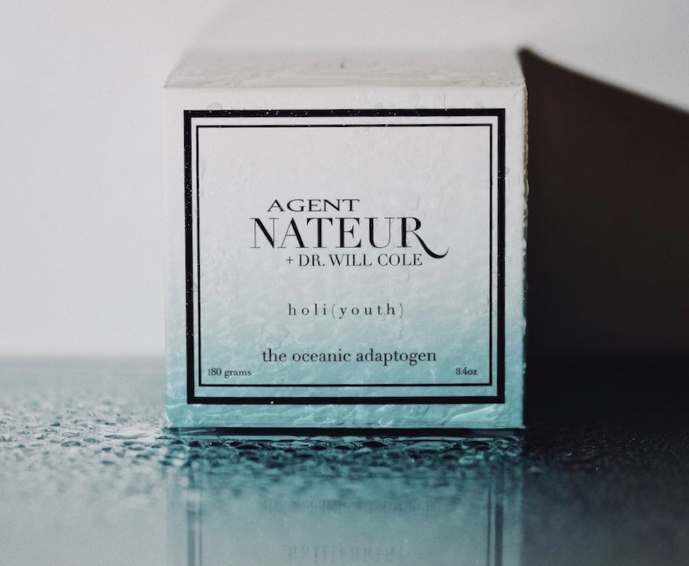 "This was such an organic process," says Covello of Agent Nateur's retail strategy. "The only intention we set was to try to heal and get something that's good for people out to as many peoeple as possible. That's what our intention was and the intention we set every day." Make no mistake, though, Covello has grand ambitions for Agent Nateur. "I want to be the biggest luxury natural beauty in the world," she says. "I want to expand into a whole range of categories. It's just going to continue growing and expanding."