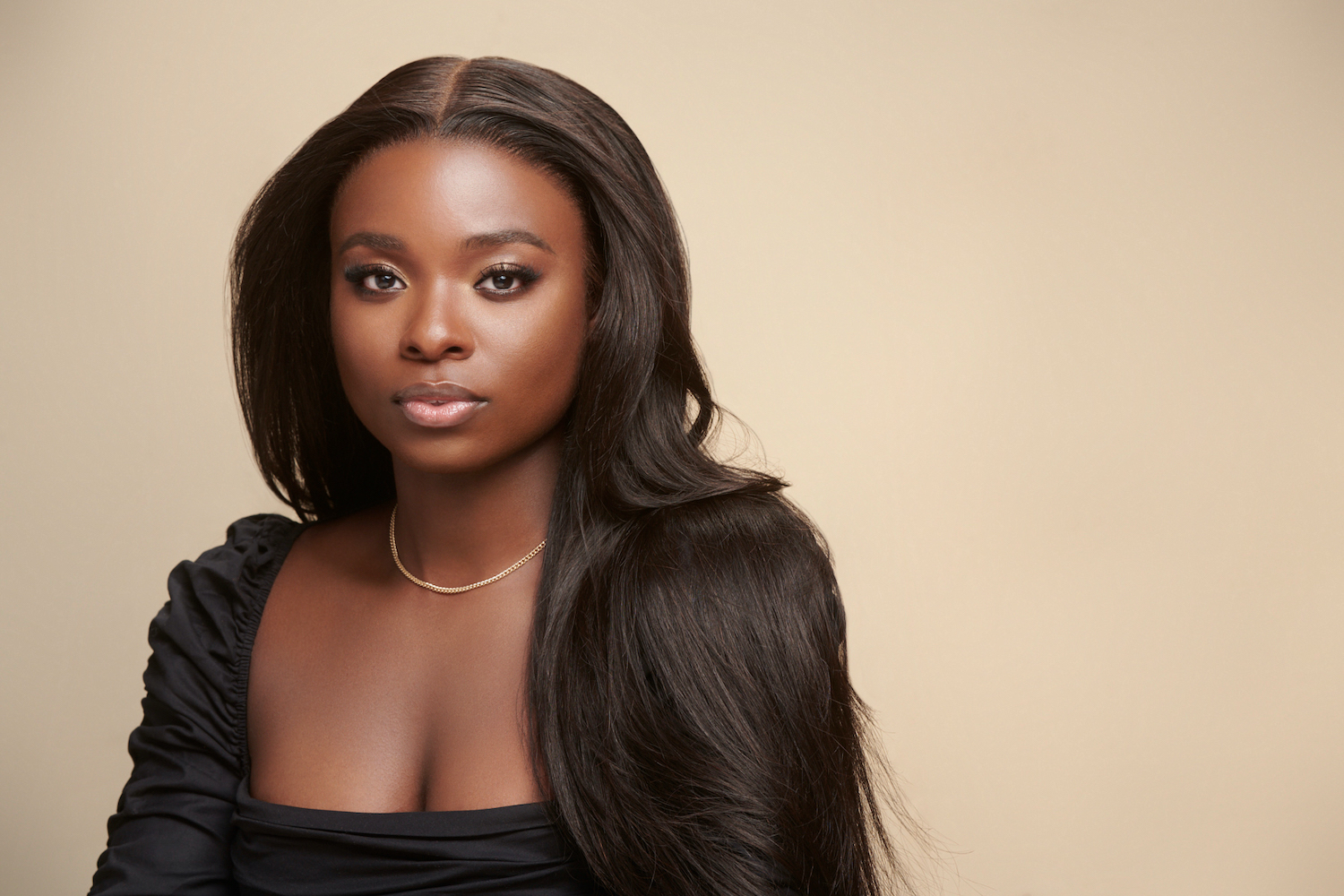 AI-Driven Wig Customization Company Parfait Receives $5M In Funding
Parfait is gearing up to disrupt the wig category with $5 million in funding.
The funding round was led by Upfront Ventures and Serena Ventures, backer of wig and hair extension company Mayvenn. Other participants include Ulu Ventures, Unshackled Ventures, Contrary Capital, Visible Hands, TRUE Capital's Culture Fund, Omar Johnson, Chamillionare, Tristan Walker and Upland Workshop. The funding will enable Parfait, which asserts it's the first wig company to incorporate artificial intelligence and facial recognition, to boost production, improve digital tools and automate supply chain capabilities with new technologies and equipment such as a lace ventilation machine that reduces the need for human labor and will facilitate customization at scale. Parfait manufactures its products in Dallas, and sources hair from China, Vietnam and the Philippines.
"We believe Parfait will radically change an industry most investors overlook because they don't understand the market," says Upfront Ventures partner Kobie Fuller in a statement. "History has shown us that great startups derive from founders with a unique insight on how to solve a deep-seated customer pain point who also have an innovative technical knowledge to build a solution. This team has all the ingredients for success, and we are excited to be part of their journey."
Parfait was very particular about the the people it reached out to for investment. "We targeted people who either understood in some parallel the experience of managing textured hair, regardless of age, race or background or who understood the marginalized community that we were really trying to solve for," says Parfait CEO Isoken Igbinedion, who founded the company with her sister Ifueko Igbinedion, and Marlyse Reeves and Simone Kendle. Unshackled Ventures, a venture fund focused on immigrant entrepreneurs, signed on initially and support rolled in from there. Igbinedio was born in Lesotho, South Africa, but she and her sister are both Nigerian.
Originally called Hairtelligence, Parfait launched on April 11. Prior to its launch, it racked up a 10,000-person waitlist during a six-month private beta testing period. Customers can select from Parfait's trending styles such as a straight blonde wig with a side part and a wavy black wig with a middle part or tailor their own. Prices range from around $458 to $1,174.
Parfait takes after the dessert parfait that it's christened for because it's designed to provide a layered experience allowing customers to create and customize wigs to their liking. Igbinedion says, "Personalization is the core of who we are and what we do and what we want to continue to highlight so that customers really understand that we are really there for them and what they care about." Early on, custom wigs have tended to be the most popular, according to Igbinedion. "People are asking for blunt cuts and different colors, and we have a lot of older women coming to us asking for grays in the hair," she says. "Those custom orders really help to inform how we continue to drop new product styles."
Custom wig customers select their preferred hair color, pattern and length before Parfait's customization tool invites them to take four selfies to capture the dimensions of their hairlines, head shapes and sizes, and skin tones to ensure the correct wig size and lace tint color. The wigs are ready within five to seven business days. Users are encouraged to book a 15-minute pre- and post-purchase virtual consultation with an expert to address questions or concerns. Igbinedion says, "As we continue to sell to our customers, we'll need fewer virtual consultations because our technology is learning about what you care about and incorporating that into how we build our products."
If they notify Parfait's customer service within five days of receiving their wig, customers can return the product or have free adjustments done up to 30 days after purchase. "We want to make sure we get the opportunity to hear what you saw as an issue so that we can not only fix it internally, but have the opportunity to fix it for you because people who are coming to us really do want to use these products," says Igbinedion. "Once we have these preferences right, even if it's after the first adjustment, we never get them wrong."
Beta testing has informed Parfait's go-to-market strategy, and its product descriptions and names. "We use clear distinctions between patterns and textures rather than origins because a lot of people don't realize that when you see things like Brazilian, Malaysian, Filipino, sometimes they are from those countries, but usually it's just a description of a curl pattern," says Igbinedion, noting high-quality imagery has been added to Parfait's website to accurately depict hair.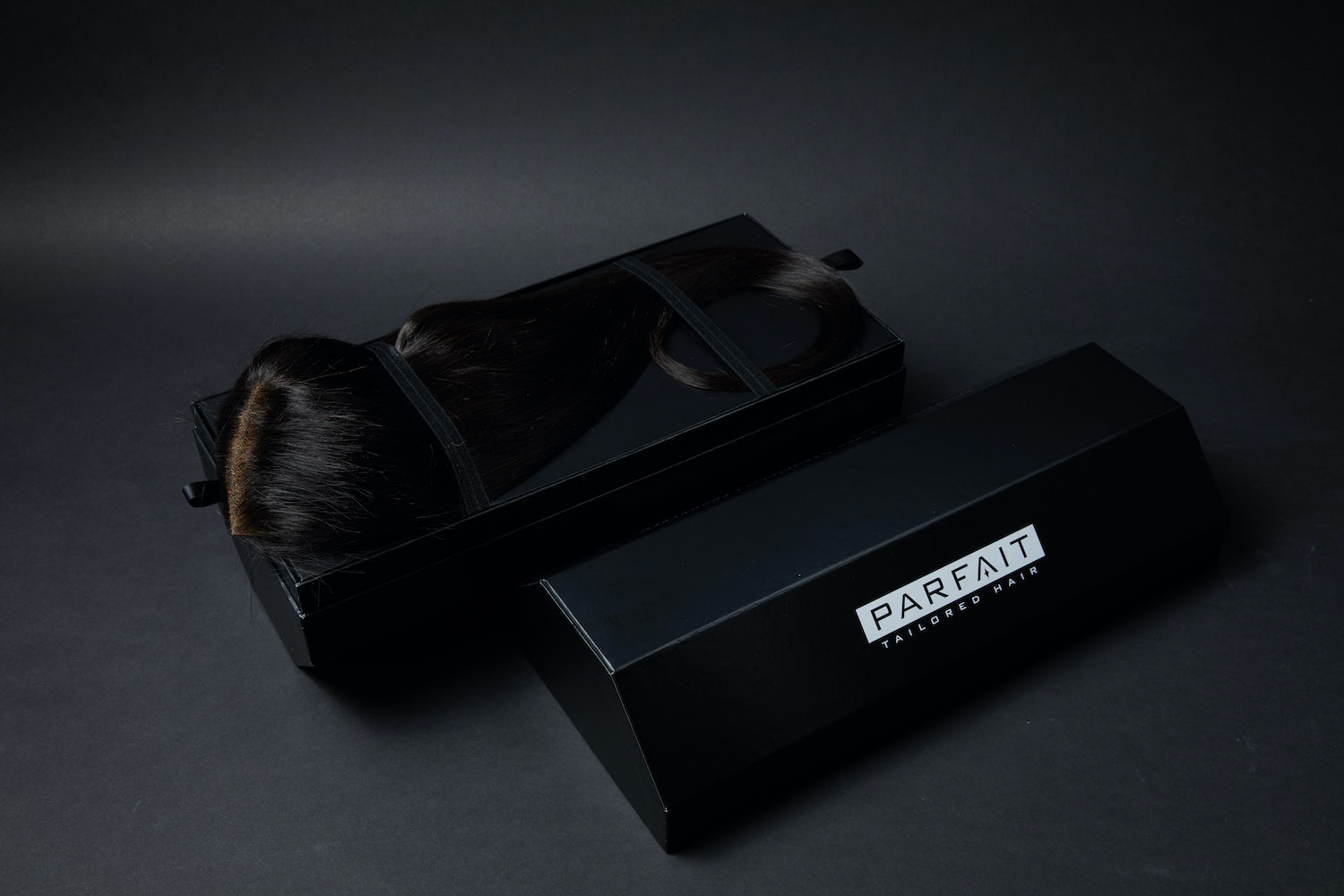 Parfait's launch has been supported by its "Faces" campaign showcasing the stories of women who wear wigs for four different reasons: medical, professional, self-expression and protective to grow their natural hair. Igbinedion's wig journey started after a DIY perm went wrong and caused her hair to fall out. She's leaned on wigs and extensions as a safe alternative, and a way to grow her natural hair and protect against damage.
The global market for wigs and extensions is projected to accelerate at a compound annual growth rate of 13% to reach $13.3 billion in sales by 2026, according to data intelligence firm Arizton. Companies like Waeve, Silk or Lace, Latched and Hooked, and Luxy Hair are evolving the space by making more affordable, convenient and less intimidating products. Igbinedion believes there's still room for a ton of wig innovation. She says, "As you dig into the layers of the industry, you realize there are foundational issues that really require innovation to be able to scale this vision of customization for these products at a global level, which is what our goal is."
Parfait's first order on April 11 came from the United Kingdom. It offers free international shipping to the country as well as Nigeria and Canada. As its supply chain capabilities increase, Igbinedion details the plan is to expand Parfait to other "less mature" markets. She says, "We understand how widespread the usage of this product is across the entire world, not just the United States."