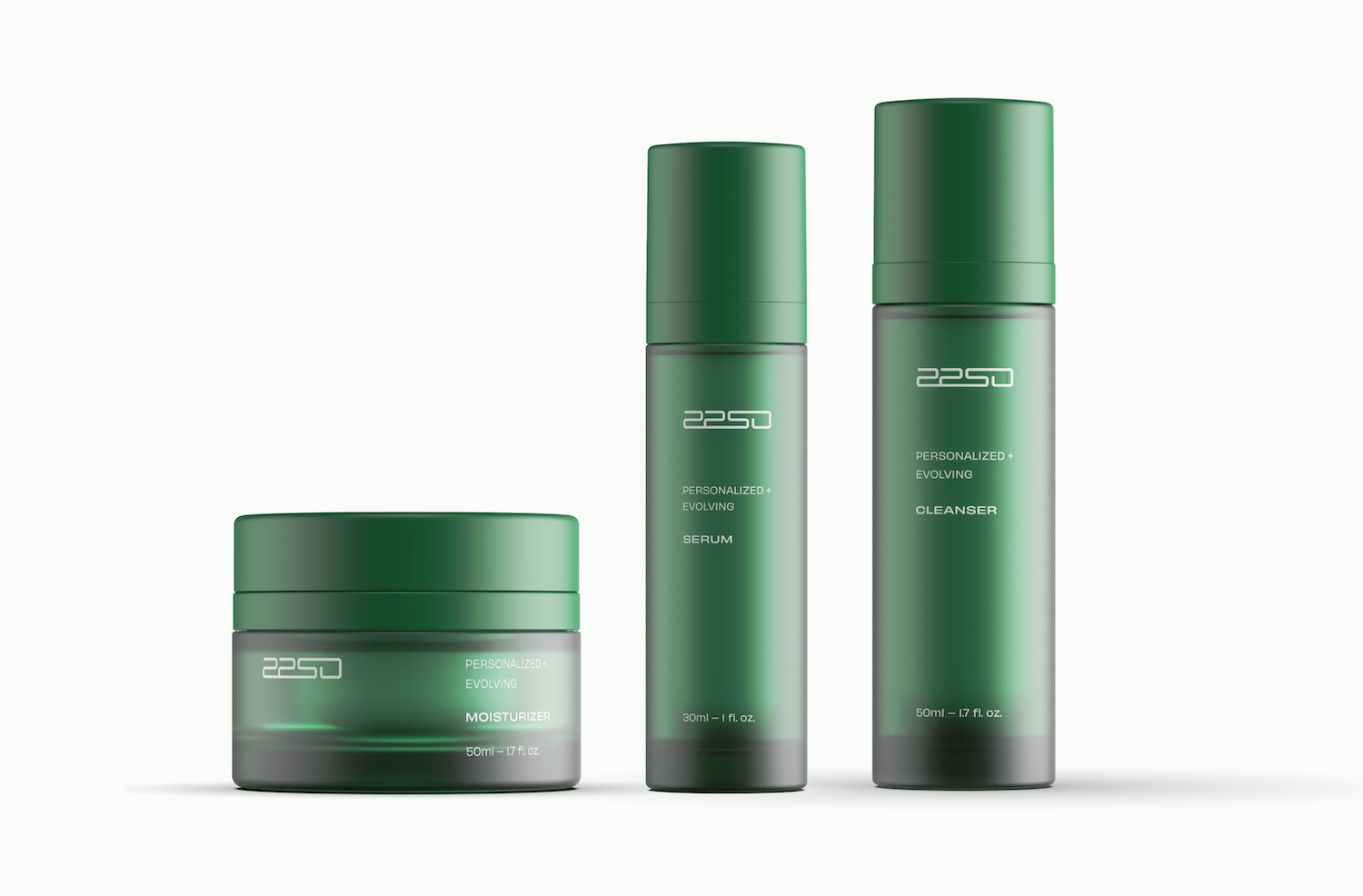 AI-Powered Custom Beauty Brand 2250 Updates Products Over Time In Response To Results
All too often, Fernando Braun and Nessim Zouaoui have plunked down for skincare products that don't work for them. Of course, they're not alone.
In consumer research, people told them they purchased frustratingly ineffective products after receiving recommendations from friends or sales associates. Braun and Zouaoui believe those products fell short because they weren't tailored to specific concerns or skin profiles. "Mass production is made for the masses," says Braun.
The pair decided customization is the solution to help consumers land on the right skincare solutions for them. They launched the brand Hishi in 2020 to create personalized moisturizers informed by the results of a quick digital skin quiz. Hishi touted that there were 15,000 versions possible of its moisturizer. However, dependent on humans' understanding of themselves, its model wasn't perfect.
"We were getting people who aren't skincare experts, so they don't know what type of skin they have," explains Braun. "We realized that, when we ask questions to customers like what's your type of skin, even though we guide them by explaining what type of skin is which, they got lost, and they tend to put the wrong answers."
To improve the model, Zouaoui brought his artificial intelligence intelligence to bear. He previously co-founded AI-driven personal assistant chatbot company Lya. Zouaoui says, "We started to develop an AI that is not only based on questions, but based on the technology called image processing, which analyzes a picture and based on this analysis and the data of billions and millions of similar pictures of people having acne, redness or whatever can identify your skin problems based on your photo and the answers to the question that we're asking."
The revised AI is now powering Braun and Zouaoui's new brand 2250. It launches today with a refillable product selection consisting of a customizable moisturizer, serum and cleanser. Customers upload a picture along with taking a quiz to direct the customization process. Hishi is being phased out.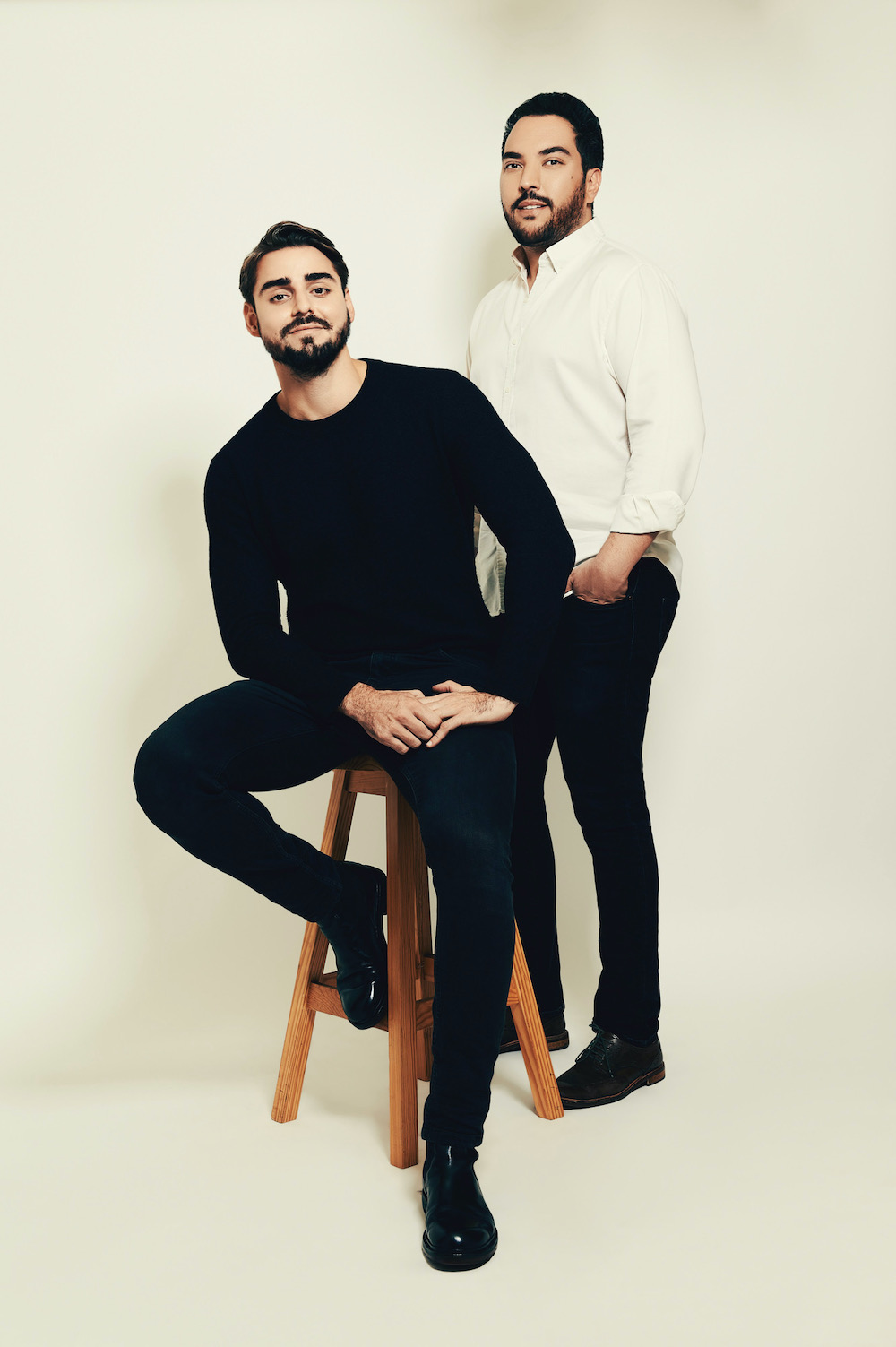 Steered by the quiz answers and pictures, the products are produced with different bases, active ingredients and textures. There are at least 14,000 potential formula iterations across the three products, and 2250 taps into 65 active ingredients in its arsenal to arrive at them. Zouaoui says, "They're really going to be targeting your specific needs depending if you are a female or male in your 20s or in your 40s, if your main skin concern is redness or wrinkles or dark spots or if your skin is sensitive."
The brand's full product lineup is priced at $189 or $149.99 on subscription. The moisturizer is the only product that can be purchased individually, and it's priced solo at $63. On subscription, products are replenished every two months, also the frequency at which customers are invited to take new pictures to document results and enable the algorithm to adapt the formula. "Your formula will evolve with time and with you and that's something for us that is important in innovation because so far we haven't found any other brand that is doing this in the industry," says Braun.
A rewards program on blockchain will be implemented. Customers will obtain tokens for purchases, updating their skin quiz and recycling packaging. They initially receive packaging made out of glass, and later receive recyclable refills that are figured to reduce excess packaging by 70%. Rewards can go to products or retained as an investment. Additional rewards for brand referrals and creating content could be introduced in the future. "We're looking to tap into nontraditional channels for user acquisition," says Braun.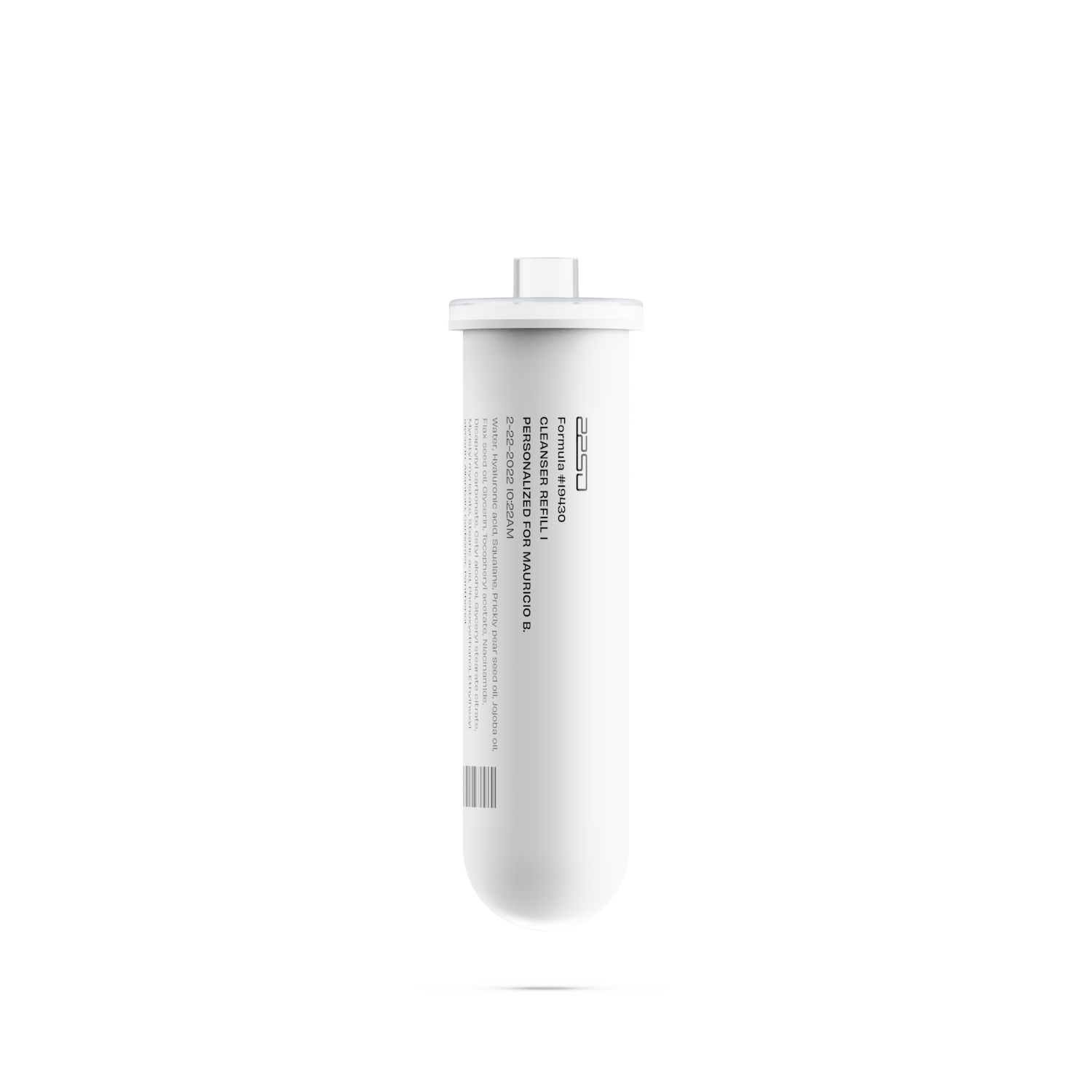 Braun and Zouaoui estimate it takes the average customer two years to find a product that works for their skin. They assert their brand's personalization approach cuts down overproduction. "Since we have no inventory, we have no unsold products," says Zouaoui. On his LinkedIn account, he shares a statistic that "up to 40% of mass-produced beauty and personal care products go unsold and end up in landfills."
Sustainability has long been a mission of Zouaoui's. In 2018, he started Tounes Clean Up, an environmental nonprofit in Tunisia that's collected and recycled more than 700 tons of plastic, glass and aluminum from beaches and landfills.
Zouaoui and Braun hope to expand 2250 to the Middle East and Northern Africa in the near future. Speaking of the future, 2250's name is a nod to a better future. It's a reference to a concept by Russian astrophysicist Nikolai Kardashev, who outlined the Kardashev scale with type 1, type 2 and type 3 categories to measure civilizations' level of technological advancement based on energy deployment.
"Becoming a type 1 civilization means that we've developed the technological tools to harness the energy that comes from the earth and our stars, so we're fully sustainable, and he said that that would happen in 2250," says Brauns, pointing out 2250 is intended to offer a glimpse of what's possible. "We're trying to show people that by taking action today, being part of a movement using products that not only feel good but do good, we can get to this place by 2250."