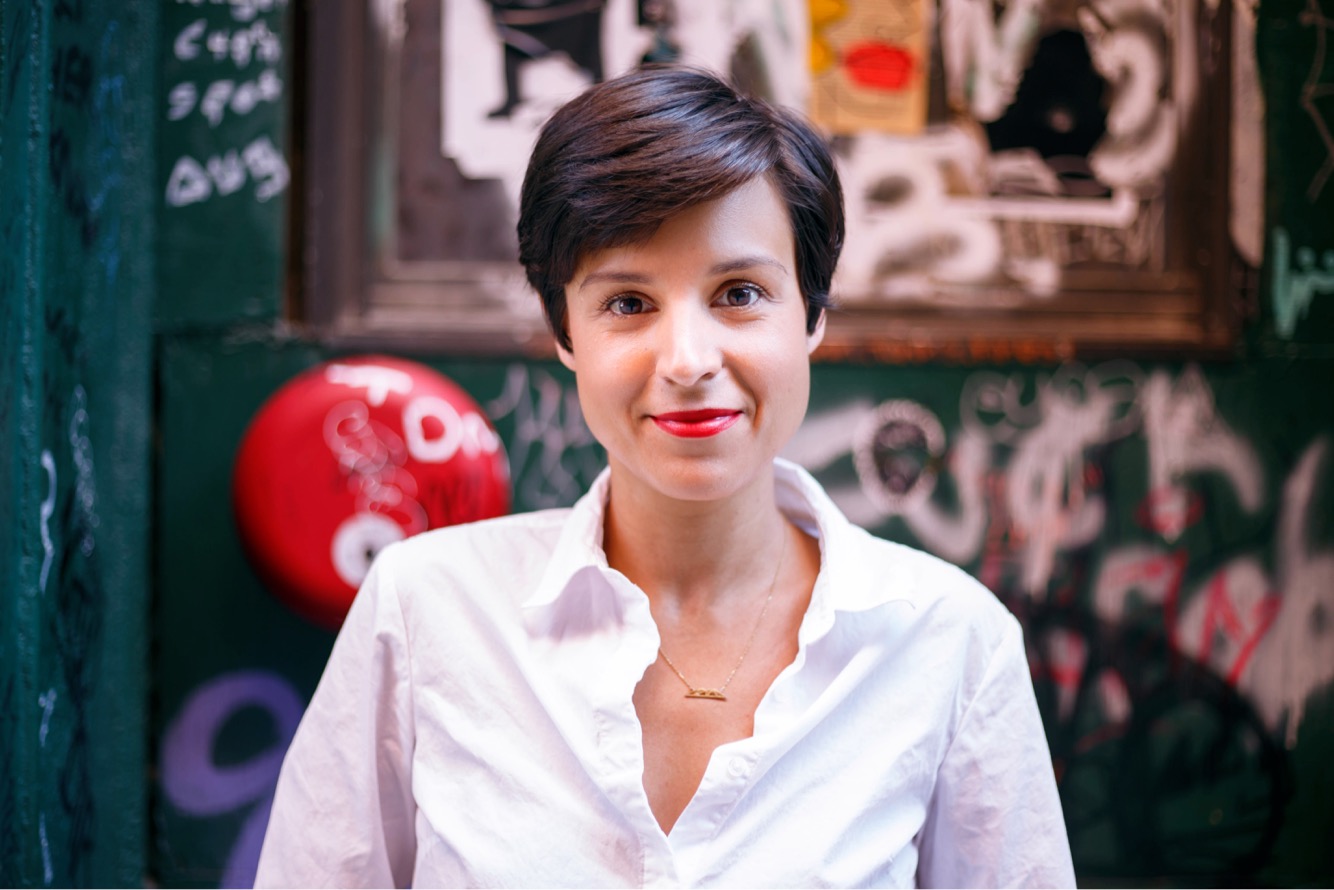 ForceBrands' Alaina Bavelas Wants To Help You Hire The Very Best
Thriving beauty startups face distinct challenges when growing their small workforces. On top of finding a skilled candidate that can do a job well, entrepreneurs must identify someone that's aligned with their companies' values and seamlessly fits into close-knit teams. Beauty Independent spoke to Alaina Bavelas, client strategist at consumer brand staffing and recruiting firm ForceBrands' BeautyForce division, about ways beauty entrepreneurs can deftly handle the often grueling recruiting process.
Lean Team
Bavelas stresses is the strategic importance of keeping your team small when starting out. "Keep your team as lean as possible," she says. "When you're ready to hire a new employee, really understand what the role you're hiring for would be. In a small company, multiple people are usually taking on multiple responsibilities. Make sure that is really clear so you don't end up, as the brand founder, hiring two or three people and then doing all the work yourself just because you're the founder." To avoid being overwhelmed, especially as you embark on the hiring process, delegate tasks to your existing team and trust it to get the work done. "You end up wasting money if you're doing all the work," warns Bavelas.
Heavy Vetting
Bavelas urges entrepreneurs to trust their gut throughout the hiring process. "As a small business owner and entrepreneur, if you have something you're not sure about with somebody, you're probably right," she assures. "You've gotten this far from following your gut. You've had a good idea, you're smart, and you're savvy. Don't bring on people just because a friend or a family member says that they rely on them." Once a candidate passes the gut check, entrepreneurs should be certain to do proper due diligence. "Really call those references and ask the right questions. You want to know about meaningful work projects and how [the candidate] performed. You're checking for personal testimony but also that the candidate is honest. Make sure those references are supervisors and not just colleagues or people that the candidate has managed," instructs Bavelas. She also advises taking vetting digital. "Google is a wonderful tool and free for all. You'll be amazed at what you'll find," she declares. "Especially if you're hiring someone in a finance or sales role, salespeople are highly visible. You want to make sure you're hiring the right team member." A 30-60-90 — a written outline of a candidate's plan for her or his first three months on the job — is another tool entrepreneurs can use in their search for the perfect hire. "Ask for a 30-60-90 so you can really see what their plan would be for your brand. This is something we tell candidates to do in the hiring process as well," says Bavelas. "It's not just about how you feel in the room and what they have on their resume."
That Weakness Question is…Weak
Bavelas has little love for staid interview queries. "When we think of interview questions, we think of 'Where do you see yourself in five years' and 'What's your greatest weakness?' I think those are silly because it's hard for someone to really give you a good answer. What are you expecting them to say at that point?" she asks. "Those very traditional, dated questions, like if you're hiring a salesperson, saying 'sell me this pen'are not necessary anymore." Retiring those overused inquiries makes time for more pertinent questions, the answers to which Bavelas considers decidedly more useful. "It's good is to ask questions about things on their resume. Have them revisit particular projects or find out why they moved from one job to the next," she says. Bavelas advises anyone responsible for hiring at a small brand to ask candidates questions that pertain to the industry that the brand lives in. She says, "Whether its skin care, personal care, color, etc., find out what the candidate knows about the industry that's specific to their role." There is one tried-and-true interview question Bavelas is a fan of. "I always want to know what they want to know. 'Do you have questions for me?' You can see what they're interested in, what they know about your brand, and what they know about where you came from," she says. "It means they've done their homework and they are curious about you and working for you."
Hiring As A Team Exercise
While a brand founder may have final say on whether a candidate gets an offer, Bavelas encourages entrepreneurs to get the team's feedback on individuals that seem promising after an initial phone screening and in-person meeting. "It's important to meet the rest of the team because culture fit is a huge piece of building a team, especially if you're going to stay lean for a while," she instructs. "If you're in a small space, [the candidate is] going to be with you and the rest of your team, so it's important to get feedback and, more importantly, it's key to see interaction between the person you're interviewing and the rest of your team." Especially for smaller brands, even if a candidate looks perfect on paper, Bavelas considers the failure to mesh well with the rest of the team as a red flag. "[In a small space] there's no place to hide, there's not an office they can go to, there's not a door they can close," she says. "You're all working together, there's a lot of collaboration, so I absolutely think that bringing the team in later on in the process to get their input is incredibly important."
Magic Numbers
Bavelas informs beauty entrepreneurs that there is no magic number of candidates they must see or months they must search to feel confident in their hiring decision. "If a candidate has proven [him or herself], there's no need to keep looking. You'll only confuse yourself. You can find the right person within the first five people you interview or the last 25," she says. "Again, go with your gut. If you feel like you have a solid candidate and you've done the reference checks and you've done the research, and there's nothing glaring telling you to move on, then you've got a high possibility of hiring the right person." There are other factors that she advises may influence how long the hiring process could take, namely the role you're looking to fill and location, location, location. "With sales and marketing there's a more robust field out there, a lot more people to look at. Finance and operations people maybe more passive and tend to be fairly content in their jobs. They're not always looking for the next best thing, so they are harder to find. You may need to search a bit harder," she says. "Location is also a massive factor. Here in New York or L.A., there are a lot of people. If you're a small brand in Arizona or another smaller city where you don't have quite so large a candidate pool, that's going to extend your search."
"If a candidate has proven [him or herself], there's no need to keep looking. You'll only confuse yourself. You can find the right person within the first five people you interview or the last 25," says Bavelas.
Support Staff
Entrepreneurs should consider hiring professionals to help them with the hiring of professionals. Bavelas considers the outsourcing of legal and accounting functions early on worth the money, even for smaller companies. "Hire accounting staff to help you in that area, also hire a legal team who can guide you on what you're required to provide your employees," she says. "You don't want to regret anything down the line. It's much cheaper to pay for those things upfront to make sure that you are able to provide your employees what you legally have to provide them." Bavelas finds that many startup beauty brands choose to go the freelancer route. "In the beauty industry, we have a lot of makeup artists, brand representatives, sales reps, etc. Having 1099 contracted employees is pretty standard. We find the people that are working those jobs have four or five of them," she explains. While Bavelas admits that hiring workers on a freelance basis has the benefit of allowing brands to keep their teams as lean as possible for longer, there is a downside. "Because [freelancers] are not salaried employees, and are [not] part of the culture on a regular basis, they are not going to represent your brand long term as well as somebody who is on the team full time could," she says. "So, you risk having not as strong a grasp on your return."
Compensation Considerations
It should come as no surprise that, even if you are a wonderful founder on a wonderful mission with a wonderful brand, people want to get paid to work for you. Make sure you have realistic expectations about what it will take to woo your dream employee. "There's a certain allure to working at a really cool brand that's mission-driven and innovative, but people still have to pay their bills," explains Bavelas. "You have to take the ego out of your brand. Know what the market standard is for pay and try to compete with that." Founders should not only be realistic about what it will cost to hire the right person for the job, but should also operate with transparency when discussing benefits and compensation. "You don't want to take on someone you're not going to be able to take care of. There is [only] going to be so much a small brand can offer," notes Bavelas. "Be completely transparent about what you can provide. If you have a plan for the future, let them know." An impending cash infusion could also be a feather in your cap. "If you're taking on funding, equity can a huge pull for certain people if the compensation is a bit lower," says Bavelas.
ADVISORY BOARD ADVICE
Bavelas asserts it's never too early for a brand to think about an advisory board. "Advisory is really important. Finding a board member is a huge strategic move and can really help when it comes to your growth strategy and planning," she says. An ideal partner would be someone who has scaled businesses in your industry. While an advisory board position is not a huge commitment on the advisor's part, it does cost money. "Bring on one person immediately. Then, as you grow, two to three is a good start," counsels Bavelas. "The brands that do the best in this space are the ones who know they need help and bring on advisory board members. You don't want to have too many cooks in the kitchen right off the bat either, so start off with just one."