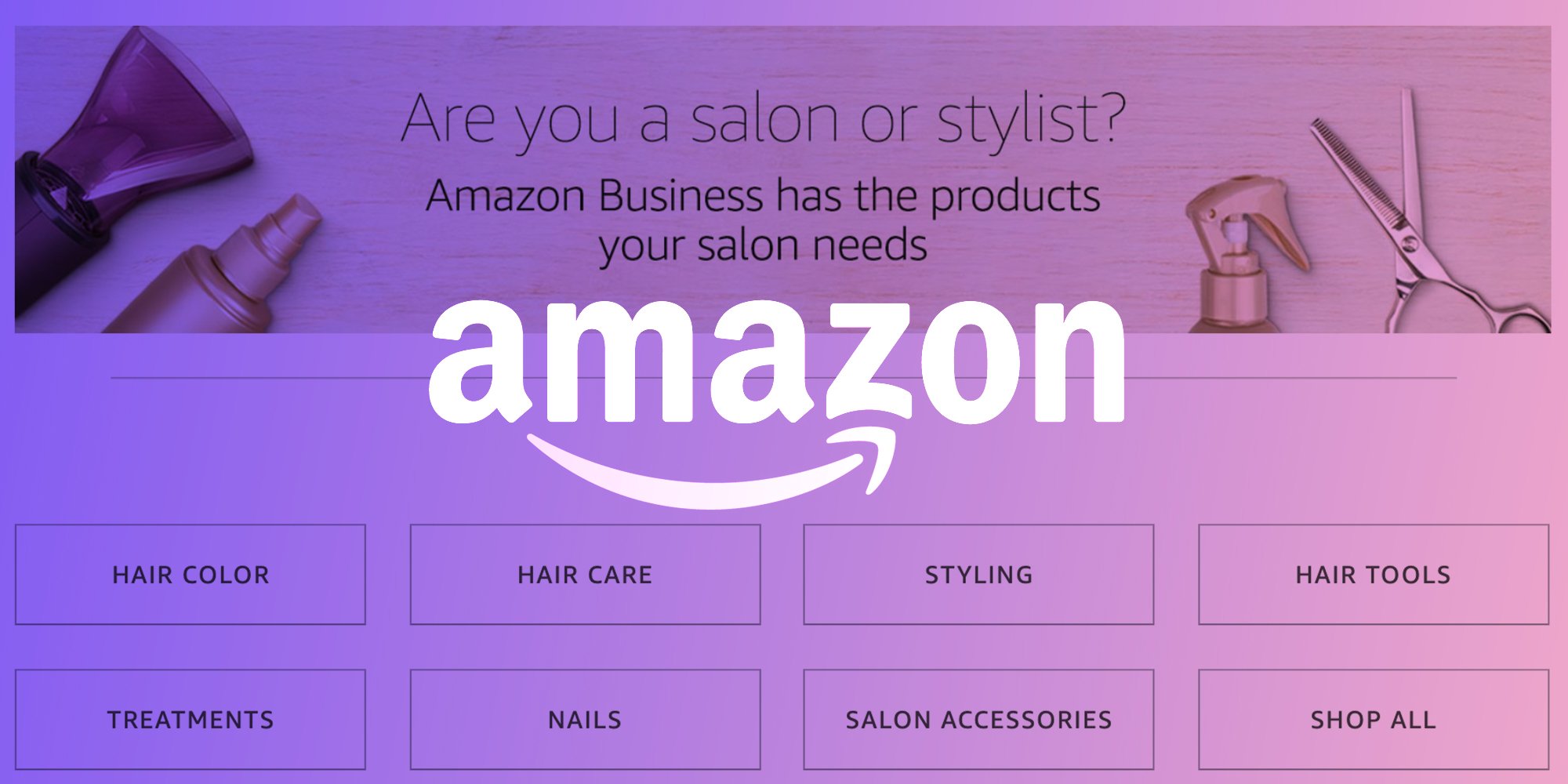 Amazon Wants To Become The World's Biggest Online Beauty Supply Store. Are Traditional Beauty Supply Stores Doomed?
Beauty supply stores have been under siege.
Anchored by large operator Sally Beauty Holdings and proliferated across the country by thousands of independently-owned businesses, the segment catering to salon and spa professionals has weathered diversion of its merchandise to big-box stores, customers flocking to specialty retailers like Ulta Beauty and Sephora, and competition from cheap and counterfeit goods on Amazon. But it may encounter the biggest challenge yet from Amazon's online professional beauty shop populated by products from brands like Wella, Rusk and OPI, and restricted to licensed hairstylists, barbers and aestheticians, the core patrons of traditional beauty supply stores.
Will beauty supply stores suffer the dismal fate of the bookstores, ravaged by Amazon's enormous assortment, affordability and fast shipping? David Calle, co-founder of salon professional brand Antidote 1848, isn't optimistic they can effectively withstand the weight of Amazon, and he mourns the withering of local beauty supply stores that have been an integral lifeblood of the salon and spa industry. If physical beauty supply stores are to survive, they may have to better their model to come up with more compelling reasons for customer visits.
"[It's] no surprise to see Amazon bringing its low-cost distribution model to the professional beauty space. We think that it will be successful for them," says Calle. "For independent beauty professionals, there will be some wins: lower prices, one-stop shopping, convenient delivery and better selection. Amazon's gain will come out of the local beauty supply store, and we shouldn't underestimate that these stores provide a huge service to beauty professionals. Local beauty stores offer a place where pros can grab most of what they need, get assurance of the quality and authenticity of merchandise, explore and test new products, and grab essentials at the last minute."
For many hairstylists and aestheticians, the advantages of Amazon dwarf the disadvantages. With the caveat that Amazon must control diversion, Miranda Hankins, owner of Miranda Hankins Hair Studio in Pleasanton, Calif., heralds Amazon's Professional Beauty Store as "a welcome change." She says, "As a busy mother and hairstylist, frequent trips to the beauty supply stores are a huge inconvenience for me. Getting the supplies I need for the week ahead often involves trips to three different stores in various surrounding towns. Yes, those stores offer shipping, but paying $15 for shipping when you only need a few products isn't cost effective."
Rachel Liverman, CEO and co-founder of New York's skincare treatment destination Glowbar, is likewise interested in shopping on Amazon's professional beauty outpost. She says, "I am a proponent for anything that simplifies our lives as humans and especially those of us like myself who are salon owners. I have a strong relationship with our supplier Catherine Hinds Company, which would make me resist completely shifting all of my business to Amazon, but, if there was a certain product that my supplier couldn't come close to matching, I would absolutely have to consider it."
There are some holdouts sticking with the stores that they've been supporting all along. Speaking of the Amazon Professional Beauty Store, Maya Boffa, owner of Ondine, a salon in Montpelier, Vt., says, "I feel very strongly that it is a terrible idea. Convenience at what cost? Amazon may be cheaper, quicker and more convenient, [but] he small independent companies are being bought out or marginalized by larger conglomerate companies," she says. "The relationship with people from small indie brands are being overlooked."
To persuade Marjorie L. Whitfield, a master aesthetician and skin therapist at Glowbar, to shop the professional portal, Amazon would have to improve the setup and skincare product range. She says, "Expanding the selection would be beneficial. I also think they should separate by brands, so it's easier to find what you're looking for."
"For independent beauty professionals, there will be some wins: lower prices, one-stop shopping, convenient delivery and better selection. Amazon's gain will come out of the local beauty supply store, and we shouldn't underestimate that these stores provide a huge service to beauty professionals."
Matthew Beer, co-CEO of Amazon growth specialist Fortress Brand, recommends emerging salon- and spa-oriented brands to approach Amazon's professional outlet with caution. He says, "If stylists can all of a sudden get your products at 40%-plus off, I think there is potential for your brand to have more gray market issues. If the discounts are more modest and resemble the same pricing your products would have at an Ulta, I would be less concerned. If it were my brand, I would wait and run some test buys on early adopters of the program to determine their pricing models." Calle thinks emerging professional brands may benefit by avoiding Amazon from salons seeking products that aren't everywhere. He says, "Through their uniqueness and exclusivity, independent boutique brands add to the specialness of the salon experience, increase client loyalty and repeat."
The stock market hasn't detected an upside for existing beauty businesses. On Monday, the day Amazon announced its drive into beauty supply territory, shares of publicly-traded beauty companies were trounced. Revlon's slid 4%, Sally's tanked as much as 17%, and Ulta's dipped 3.5%. The market postulated Amazon will significantly increase its reach in the beauty industry. Today, its beauty presence is relatively limited. E-commerce is responsible for a small portion of beauty sales. Approximations of its sales penetration range from 10% to 15%. Still, Amazon has become a top source for beauty research, according to Stella Rising, and Coresight Research found last year that nearly half of American female consumers purchased a beauty product on Amazon within a 12-month period.
Global strategy consultant Britain Ladd predicts the Amazon Professional Beauty Store could siphon off a significant share of sales from Sephora and Ulta "as long as the products sold by Amazon meet the quality standards customers have come to expect from Sephora and Ulta." Instinet analyst Simeon Siegel isn't convinced Sephora and Ulta, where UBS figures beauty professionals constitute 10% of the shoppers, will suffer too much from Amazon's professional beauty encroachment. Their differentiated experiences shield them. Siegel told Business Insider, "Amazon has shown the ability to move units very effectively rather than to help people find something they didn't know they wanted. That is what Ulta and Sephora do very well."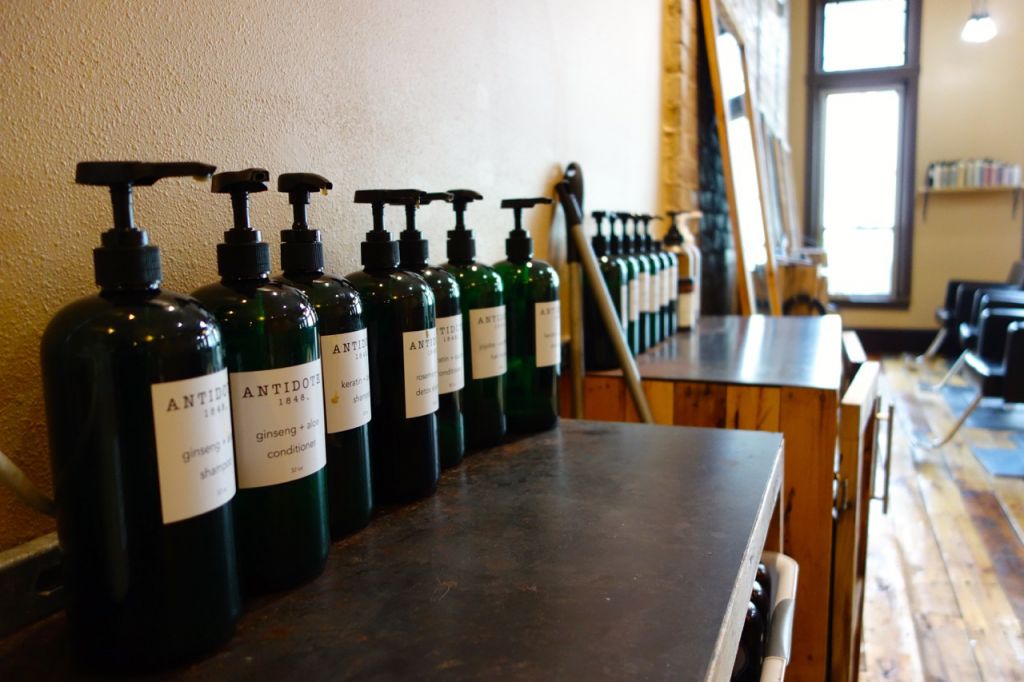 Amazon has made attempts to swell its beauty sales—it previously launched luxury beauty and indie beauty destinations—and Ulta and Sephora have battled them to thrive. In a note, Siegel underscores, "Beauty has largely been outside of [Amazon's] grab so far." While most beauty retailers have overcome Amazon's onslaught, Ladd isn't hopeful Sally can surmount it forever. Even before the Amazon Professional Beauty Store, the beauty supply company was struggling. Its annual revenue and gross profit have been roughly level at nearly $4 billion and nearly $2 billion, respectively, for the past several years.
Sally's retail network has nearly 5,130 stores and, according to IBISWorld, it commands a 6.9% share of sales generated at beauty stores in the United States. The research firm pegs Ulta's share at 24.9% and Sephora's at 16.9%. Sally has been trying to enliven its operations with exclusive products and digital upgrades such as an app and mobile-first website. For example, Sally developed the exclusive color cosmetics brand Collab and haircare brand MoKnowsHair with influencers. In order to propel a turnaround, however, Ladd suggests Sally step up its store enhancement efforts substantially to cultivate a welcoming environment and infuse it with technology. He recommends virtual reality headsets to let customers in on what they'd look like with a new haircut or color.
No matter the turnaround tactic, it takes skillfull management to execute it properly. Ladd believes Sally's management hasn't demonstrated it has the skill to properly execute. "The problem faced by Sally Beauty is that they continue to move too slowly. Their digital strategy is severely lacking and their stores fail at every level," he says, adding, "Frankly, I give Sally Beauty at most two more years before they'll need to find a buyer. Amazon will have a massive impact on their business, and it's no one's fault but the executives at Sally Beauty who were too timid to move into digital."
KEY TAKEAWAYS
Amazon has introduced a Professional Beauty Store to its website where licensed hairstylists, barbers and aestheticians can buy products from salon and spa brands like Wella, Rusk and OPI.
Amazon's professional beauty e-store joins a long list of difficult competitors for traditional beauty supply stores, which service licensed hairstylists, barbers and aestheticians. They've been plagued by merchandise diversion to big-box stores, customers flocking to elsewhere to pick up beauty products, and cheap, counterfeit goods available online.
Sally Beauty Holdings is the largest company in the beauty supply segment. It has nearly 5,130 stores. Compared to other beauty retailers such as Ulta and Sephora, where beauty professionals constitute a small slice of the customer base, analysts speculate it has the most to lose from Amazon's professional beauty push.
Many hairstylists and aestheticians say they're open to trying Amazon Professional Beauty Store. The ease of shopping and convenience of fast shipping is hard to beat. Those that report they won't shop on it do so out of a sense of loyalty to smaller beauty supply operations.
If beauty supply stores are going to survive, they have figure out and deliver on compelling reasons for shoppers to continue to frequent them. Global strategy consultant Britain Ladd emphasizes Sally is unlikely to succeed without a major overhaul of its store experience.