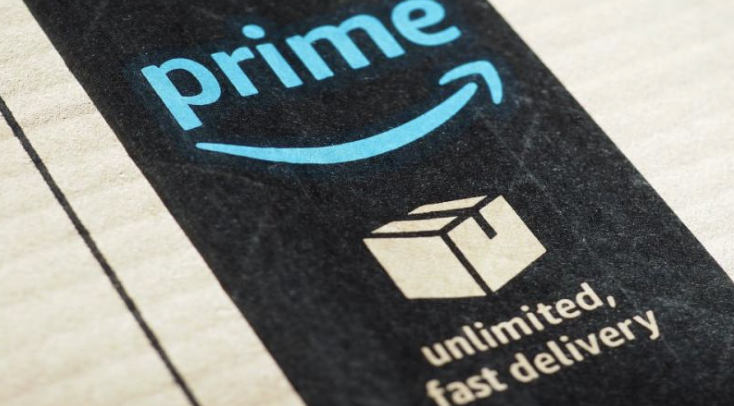 Amazon Had A Big Prime Day And Indie Beauty Brands Did, Too
Defying low expectations heading into Amazon Prime Day last week, it was reportedly the biggest sale event ever in the e-tail giant's history.
Over 300 million items were purchased worldwide during the two-day event, an increase of 20% from the event in 2021. Amazon shoppers scored $1.7 billion in savings, more during any previous Prime Day. While Amazon didn't disclose Prime Day sales, research firm Insider Intelligence estimates they climbed 17% to hit $7.76 billion in the United States. Bestselling categories in the U.S. included consumer electronics, household essentials and home. Amazon reported that Laneige and NuFace were the top-selling premium beauty brands. 
"Consumers are concerned about inflation, and they have this mentality like, if something's going to be on sale, I should buy it now," says Laura Meyer, founder and CEO of Amazon strategy agency Envision Horizons. Envision's brand portfolio, which consists of 55% beauty brands, experienced turbocharged Prime Day growth. On average, its clients registered a 410% increase in sales, a 484% increase in units sold and a 493% increase in customer acquisition compared to the previous week. Year-over-year sales rose in excess of 100% for its portfolio.
"There are brands that didn't participate this year or didn't participate as heavily because they still have some lagging supply chain issues," says Meyer. "Most of our clients participated, which perhaps opened up more opportunities then for them to gain more market share on Amazon."  
Although Prime Day sales surged, average order value declined as consumers pulled back spending in the face of persistent inflation. The average order was $53.14, nearly 2% down from 2021 and a 9.5% decrease from 2019. Over one-third or 35% of Prime Day shoppers spent less during Prime Day this year, according to the market research company Numerator. 
Amazon bet big on Prime Day after notching one of its worst-performing quarters in decades. Its operating expenses for the first quarter of 2022 rose 13.2% to $112.8 billion while fulfillment costs jumped by 23% as it grappled with soaring energy costs and an overdeveloped fulfillment and transportation network. Despite a slight bump sales for the quarter, Amazon recorded a net loss of $3.8 billion. It's looking to offset losses this year with two Prime Day events. In June, it informed select third-party sellers that there will be a Prime Day event in the fall. No dates have been revealed yet for the fall event.
INDIE BRANDS' PRIME DAY PERFORMANCE
Hero Cosmetics launched its first product, Mighty Patch Original, on Amazon in 2017 before it even had a direct-to-consumer website. Yet, it's only participated in two Prime Day events, including last week's Prime Day. Amy Calhoun, CMO at Hero, says, "We're a brand that doesn't really discount that much."
After dipping its toes in Prime Day last year, Hero immediately started gearing up its supplier network and setting bullish stock levels for Prime Day this year. "Literally the day that Amazon opened up the opportunity to sign up for Prime deals, we were in there," says Calhoun. "We knew exactly what offers we wanted to have on which products. We had already set the marketing plan in terms of budget, and we were ready to roll," says Calhoun." 
Hero offered 20% off the majority of assortment for Prime Day. Its sales and units sold spiked 300% from Prime Day last year. "We have had a very strong year on Amazon so far," says Calhoun. "It's a very strategic channel for us and our business was already up about 50% year-over-year coming into Prime Day."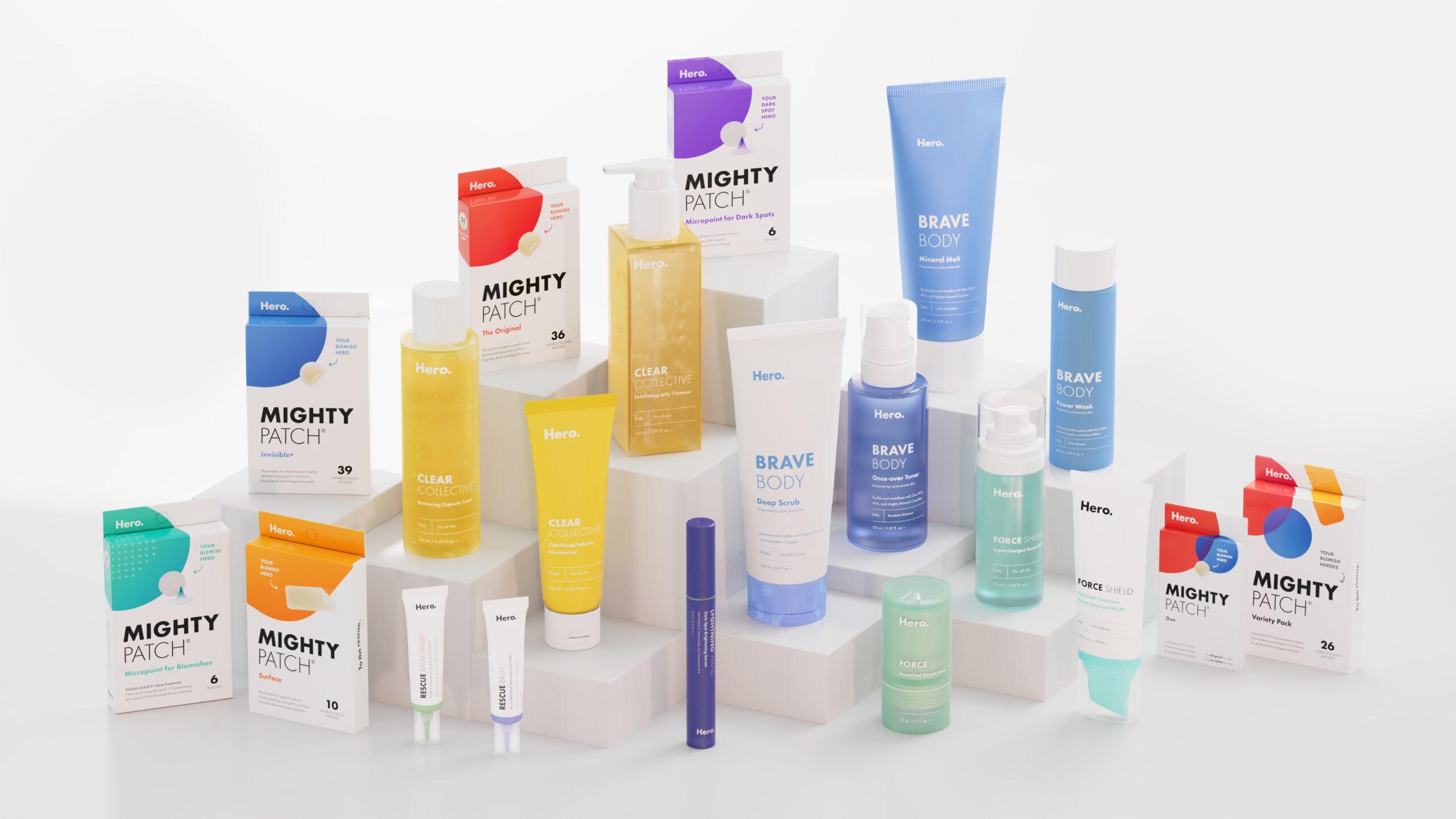 Natural deodorant and personal care brand Cleo+Coco debuted on Amazon in 2019. "Amazon is a very, very big place for personal care, so we had to have a strong presence there to be where our customer is," says founder and CEO Suzannah Raff. Amazon currently accounts for about a third of the brand's business. QVC and the brand's website account for the remainder. 
Like Hero, Cleo+Coco offered 20% off select stockkeeping units for Prime Day. It ramped up advertising in the weeks leading up to the event. On Prime Day, the brand was cleared out of its Grapefruit Bergamot Charcoal Deodorant. "We definitely checked to make sure that we had enough inventory, so I'm not sure how we ran out!" says Raff. "But each SKU went up by four to 10 times in sales. We're at a greater volume of sales from last year's event, but I think we're just a stronger brand this year overall." 
Skincare brand ESW Beauty launched on Amazon in October last year and offered its hero Raw Juice Cleanse Sheet Masks at a 20% discount for its first Prime Day. Relative to the week prior, its sales on Prime Day skyrocketed 355%. Available in Amazon's Premium Beauty channel, ESW was featured on the landing page for Amazon's Indie Beauty Shop during the event.
Referred to as Luxury Beauty prior to 2019, Premium Beauty features brands likes of Elizabeth Arden, Cover FX and Sunday Riley. Premium Beauty brands are given greater control over unauthorized sellers on Amazon and the so-called "buy box" or the algorithm that determines which seller gets a sale. 
Premium Beauty's protection comes with a hefty price. Premium Beauty brands pay a fee of 15% of sales to be in it. "If you're a business doing $100,000 a month, for example, you're paying Amazon $15,000 a month, but when prestige beauty leans into Prime Day, they often knock it out of the park," says Meyer, noting that 30% off was the sweet spot for prestige beauty Prime Day discounts.
ESW Beauty co-founder and CEO Elina Wang figures the brand's Indie Beauty Shop listing was just as important to its Prime Day productivity as its Premium Beauty involvement. "Being a part of the Indie Shop has given us a great platform to be alongside other unique brands with great stories to tell," she says. "We have received more traffic to our storefront from customers looking for curated brands that have a niche focus."
Amazon doesn't charge brands additional fees to be listed in the Indie Beauty Shop, which is hard to find on Amazon. For brands, Meyer doesn't see many advantages to the Indie Beauty Shop. "The main advantage is that you get a free Amazon internal rep for your first calendar year," she says. "Occasionally, you get invited to participate in these specialty programs or influencer collaborations, but that's really for brands that already have a lot of notoriety and momentum. They don't usually offer those to true indie brands."
MARKETING AND ADVERTISING STRATEGIES
Prime Day-related affiliate marketing in glossy magazines like Vogue, Allure and Cosmopolitan are nothing new, but they gained significant steam this year as consumers with smaller wallets sought out editor-approved beauty bargains. Products and brands on affiliate marketing lists in publications saw "massive growth" on Prime Day in sales and customer acquisition, says Meyer.
To augment its Prime Day promotions, Hero ran an aggressive press campaign that racked up 40-plus pieces of Prime Day-focused content. The campaign yielded 400 million impressions across outlets like Allure, InStyle, Cosmopolitan, Business Insider and OK! Magazine, per a LinkedIn post by the brand's co-founder and CEO Ju Rhyu. 
The brand also ramped up its advertising spend on Amazon by 10% of its total sales and almost doubled its product offering on the platform this year. Calhoun says, "We're bringing our products to Amazon faster than we had done in the past, and that's been a great way of getting people into the brand."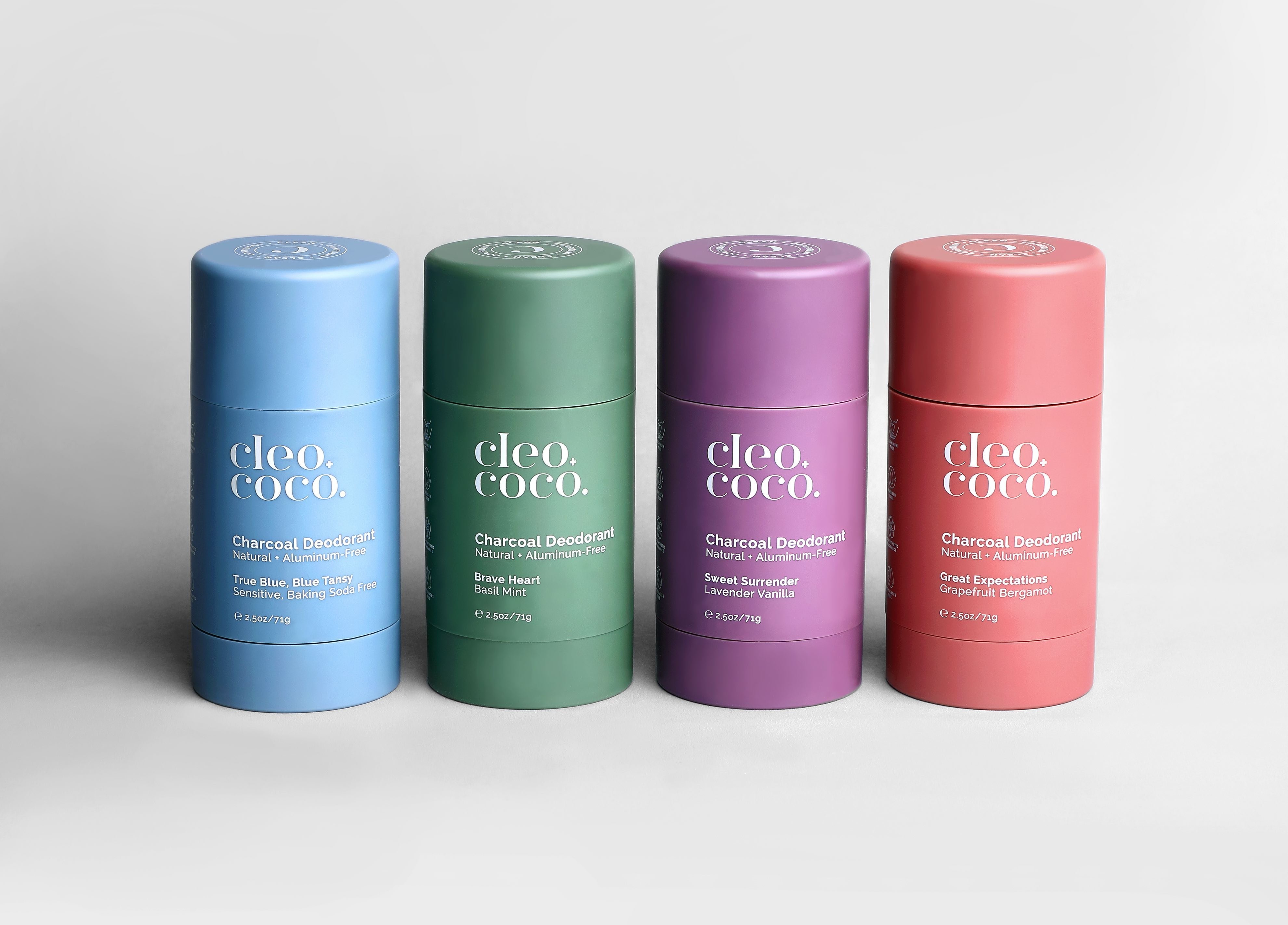 While Calhoun says advertising costs surged by 40% in the two weeks in advance of Prime Day, they dropped during the event. Envision clients saw a 34% decrease in their advertising cost of sale, a term used by Amazon for sponsored ads, for Prime Day, but cost-per-clicks (CPCs) increased by 35%. Meyer reasons the increase was likely due to high conversion rates sparked by intense promotional activity.
For brands new to Amazon, Calhoun suggests budgeting 10% to 15% of total sales to advertising on Amazon. She says, "That might be a little high if you are a more established brand. If you are a new brand in a new category though, you may even go a little bit higher." 
Getting traffic to Amazon storefronts matters, but where the traffic originates from matters, too. "A mistake that a lot of small indie brands make is they rely solely on Amazon advertising as their main traffic source," says Meyer. "That's why it can seem so expensive. You need to diversify your traffic. Continue to spend on Amazon advertising, but also make sure you have a strong SEO strategy because that can be very impactful for your performance."
ESW Beauty opted for minimal advertising for Prime Day, but diversified that minimal advertising. "We mainly posted on our Instagram and sent out an email campaign to our customers. Ahead of time, we did reach out to a few influencers who posted about us on TikTok," says Wang. "A lot of traffic was through being in the Premium Beauty category and being featured by Amazon directly."
SMALL BUSINESS PROMOTION
For three weeks prior to Prime Day, Amazon ran a small business promotion called the Support Small Businesses To Win Big sweepstakes. It rewarded customers for shopping a curated storefront of small beauty, home, jewelry, apparel and pet brands. The rewards included exclusive merchandise and Super Bowl tickets. For every $1 spent in the storefront, a customer received a sweepstakes entry. Piggybacking on the promotion, Amazon introduced a Small Business badge to bring customer awareness to its smaller brand partners.
Amazon indicates the promotion was a hit. Customers flocked to buy over 100 million products from the storefront, according to the press release from the e-tailer. The initiative generated over $3 billion in sales for the eligible small businesses.
Skincare and makeup brand EpiLynx was one of the beauty and personal care businesses chosen to be a part of the curated storefront alongside brands like Karma Hues, First Botany and Badger. EpiLynx has been listed on Amazon for about 18 months. The brand is only sold on Amazon and its website. Founder and CEO Liia Ramachandra isn't sure exactly how the brand was chosen for the small business promotion, but has a hunch it's correlated with EpiLynx's solid standing on Amazon.
She says, "Usually, you need to have excellent account health such as having great reviews, always having healthy inventory, sending your products on time for the FBA (prime), replying to customers on time and being 100% compliant with everything you do." 
Brands didn't have to pay for advertising fees for the promotion. EpiLynx budgets 40% of its marketing and advertising spend to Amazon and leans into off-site influencer and affiliate marketing to drive traffic to the platform. Ramachandra says, "We saw that Amazon did some landing page placements and ads., but, of course, we also ran our usual ad campaigns to stand out from the crowd." 
The promotion prior to Prime Day boosted EpiLynx's sales 20%. Once Prime Day happened, its sales and searches leaped 300%. Ramachandra approximates the brand's sales have soared a whopping 20,000% since it started on Amazon.
Small business initiatives on Amazon aren't always successful. Meyer recalls a beauty deal day that took place last October, which yielded scant results for Envision clients. "We enrolled a bunch of our clients and adjusted our forecast for them, but it was a total flop," she says. "So, at least in our experience, I think that a lot of these small business programs can drive some lifts and help with exposure, but don't think that it's going to be your silver bullet on Amazon. That is always a long game situation." 
TOP CHALLENGES FOR INDIE BRANDS GOING INTO HOLIDAY 
Hero will be monitoring deep discounting closely as the holiday season approaches. "We saw some really aggressive discounting with some of our competition during Prime Day, some even going up as high as 50% off," says Calhoun. "I don't know how far that will go into changing our strategy for Black Friday and Cyber Monday, but as a brand that doesn't lean into sales as much, I will definitely have my eye on that." 
With double the Prime Day events this year, Meyer believes promotional fatigue will set in as the year goes forward. To counter it, she's advising clients to be intentional about their promotional strategies. "My biggest piece of advice for brand owners and decision makers is to be deliberate with any promotions that you're doing instead of just reacting or getting caught up in the excitement," says Meyer. "You can't have a big sale every few months, so brands will have to choose what time of year is most strategic for them."
Demand planning around inventory will be of hyper importance in light of persistent global supply chain snags, emphasizes Meyer. She says, "Brands have to make sure that they have enough inventory to have a successful Q4. Build in that extra buffer." 
Eroding margins are top of mind for Raff for the holiday season as elevated costs of raw materials, packaging and shipping pile up for brands. Amazon is playing a role in heightened costs. Its seller costs increased by 5% this year. Cleo+Coco has held its prices steady to suit price-sensitive personal care shoppers. However, to deal with supply chain snarls, Raff says she's seeking to shift its supply chain away from China to North America "not just because of shipping delays, but also because of the 25% tariffs. It's just not sustainable in the long run. I have a very robust supply network, so I'm constantly trying to find better suppliers and ways to save money as we grow and achieve more economies of scale."
If a brand is considering price increases on Amazon, Meyer suggests proceeding with caution. She says direct-to-consumer brands with only Amazon as their secondary distribution channel will probably not run into issues, but brands with retail partners beyond Amazon should implement changes at them before changing them on Amazon.