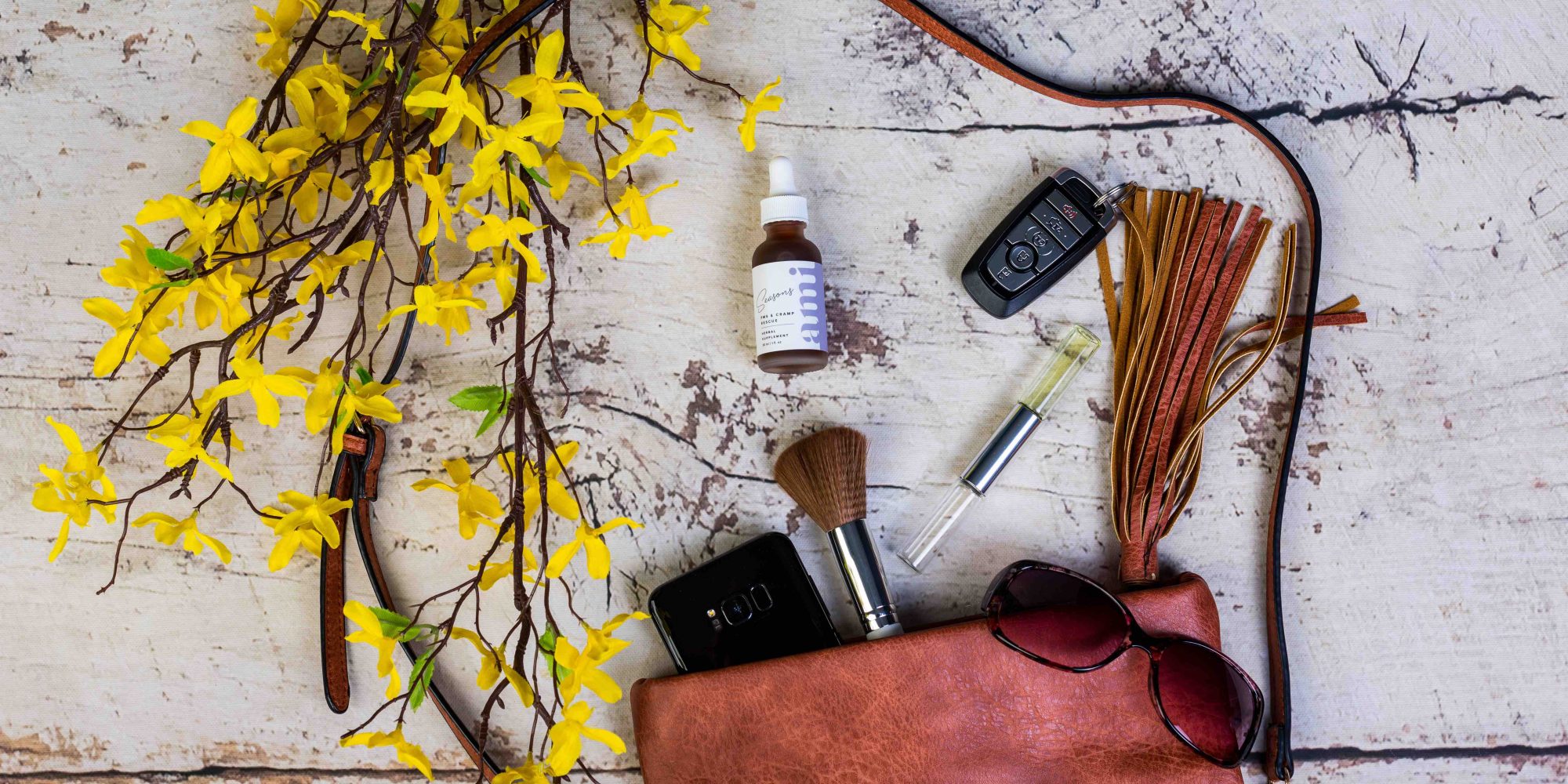 Emerging Brand Ami Wellness Wants Women To Turn To Tinctures For Everyday Health
When Triniti Gawthrop was a child in Port Chester, N.Y., she'd only be given a pill as a last resort. "If we had a headache, we took deep breaths and drank water," recounts the current Elkhart, Ind., resident. Her parents' interest in Eastern medicine and Western herbalism had a profound impact on Gawthrop that stayed with her into adulthood.
"I just assumed everyone grew up the way I did because it was so ingrained in me. It was shocking to me throughout my life to learn that there were all these over-the-counter drugs," she says. "I became an enthusiastic suggester of options for people, not that I think one is better than another, but, if people wondered if there was something else out there, I was excited to be able to share the holistic side."
Now, Gawthrop is sharing alternative remedies to conventional Western medicines through Ami Wellness, a brand that soft launched in November with tinctures teeming with body-stabilizing adaptogens such as ginseng, goji berry, ashwagandha and turmeric, and nervous system-fortifying nervines like chamomile, lavender and skullcap. In December, it branched into body and face oils containing full-spectrum CBD in a merchandise category called Pure and, today, Ami Wellness has six merchandise categories—Calm, Dream, Soothe, Daily and Seasons, its latest featuring PMS and menopause products, as well as Pure—spanning 18 tincture and topical stockkeeping units priced from $39 to $79.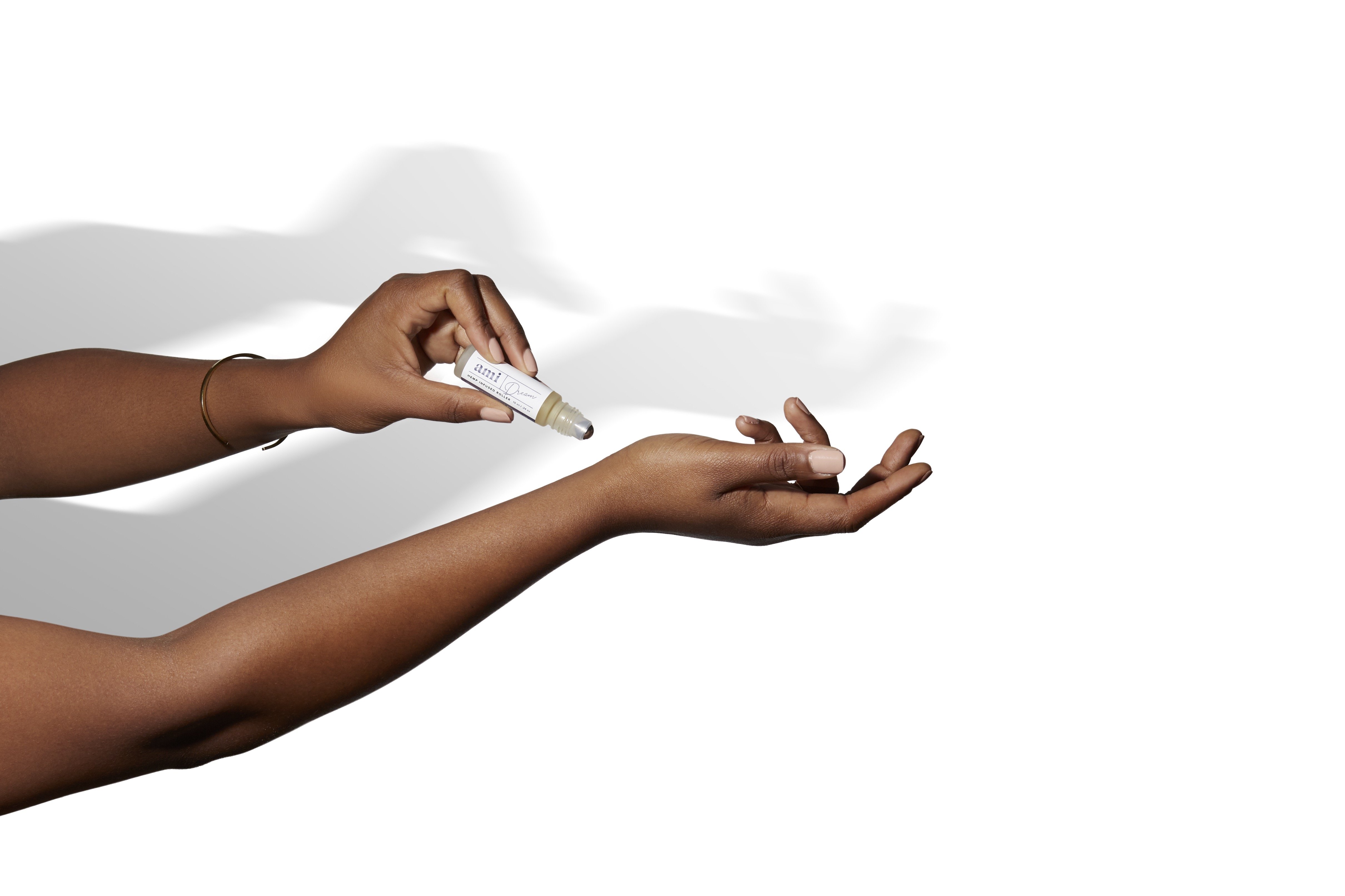 Gawthrop, a serial entrepreneur with an extensive background in the beer, wine and spirits industry who founded field marketing agency Brand Activate and salesforce insights tool BenchMark, wasn't looking to establish another company, but conversations with friends confused about the supplements to take to support their health sparked her business imagination. She talked to Brett Rogoff, a friend and CEO of Strategic Group, about what she was hearing, and he encouraged her to craft a white paper sketching out a possible brand concept addressing the concerns brought up in Gawthrop's conversations. Rogoff circulated the white paper at Harvard Business School and the Young Presidents' Association.
"The big dream is to create access to all of holistic wellness. The short-term vision of that dream is to offer plant-based wellness to enable women to live their best lives."
The white paper "started with the idea that women deserve better wellness," says Gawthrop. "It went on to talk about how they're being underserved in wellness and, very often, their symptoms are dismissed or not acknowledged, and they aren't very often offered anything outside of pills, and those pills aren't always explained to them. I wanted to do something better. The big dream is to create access to all of holistic wellness. The short-term vision of that dream is to offer plant-based wellness to enable women to live their best lives."
The white paper elicited a positive response and led to Gawthrop garnering slightly under $1 million in funding from the firm RDC Capital to develop Ami Wellness, which is named for the Latin and French words for "friend." The money was put toward producing the brand's proprietary formulas and honing its marketing. Gawthrop initially anticipated Ami Wellness's customers to be 35- to 55-year-old women dabbling in organic merchandise, but not fully immersed in the organic movement. Ami Wellness's product categories are designed to be clear about product purposes and steer customers not well-versed in herbal solutions or ingredients to the right products for them.
Although Gawthrop believed marketing might be the easiest part of building Ami Wellness because she has experience in it, it's actually been one of the most difficult parts. She admits to struggling to secure an advantageous return on investment for Ami Wellness's marketing dollars. The early audience isn't exactly the same as Gawthrop anticipated originally. She shares it's more educated on herbal therapies than she figured. Still, overly complicated marketing messages Ami Wellness was previously dispensing weren't translating properly. The brand has streamlined its communication. "We've simplified the messaging to say what we're really trying to say instead of finding 30 words to say we're sustainable, ethically-made and focused on women's wellness," explains Gawthrop. "We now just say we're focused on women's wellness."
"Women want to have more choices and to take control of the choices they make about what they put into their bodies"
Despite marketing obstacles, sales results for Ami Wellness have been promising. From February to March, the brand's sales increased 26%, and it registered a 100% jump in affiliates. Ami Wellness's goal for 2020 sales is $375,000, and the brand's projection is to close in on $2.5 million in sales for its second year on the market. Rather than sell through brick-and-mortar stores, where Gawthrop has discovered tinctures don't get much attention, Ami Wellness is depending on e-commerce and an affiliate model driven by evangelists for the brand obtaining 25% to 38% commissions on retail sales. Under an incentive program, the affiliates can as much as double the commissions they make. At the end of Ami Wellness's first year, the brand's objective is to hit 250 affiliates and, by its second year, its affiliate network is estimated to hit 1,000.
Currently, Ami Wellness's bestseller is its Dream tincture aiding sleep. The Calm tincture follows Dream as a top seller. The brand houses its products in recyclable frosted glass bottles. Its oils have 250 and 500 milligrams of CBD, but the cannabinoid isn't in its ingestible products. With the jury remaining out on whether the U.S. Food and Drug Administration will legally permit CBD ingestibles, Ami Wellness has opted not to wade into murky regulatory waters. Gawthrop reasons its affiliates would lose money if they buy CBD ingestibles they ultimately can't sell should the FDA decide to restrict them, and the brand is avoiding placing them in that position.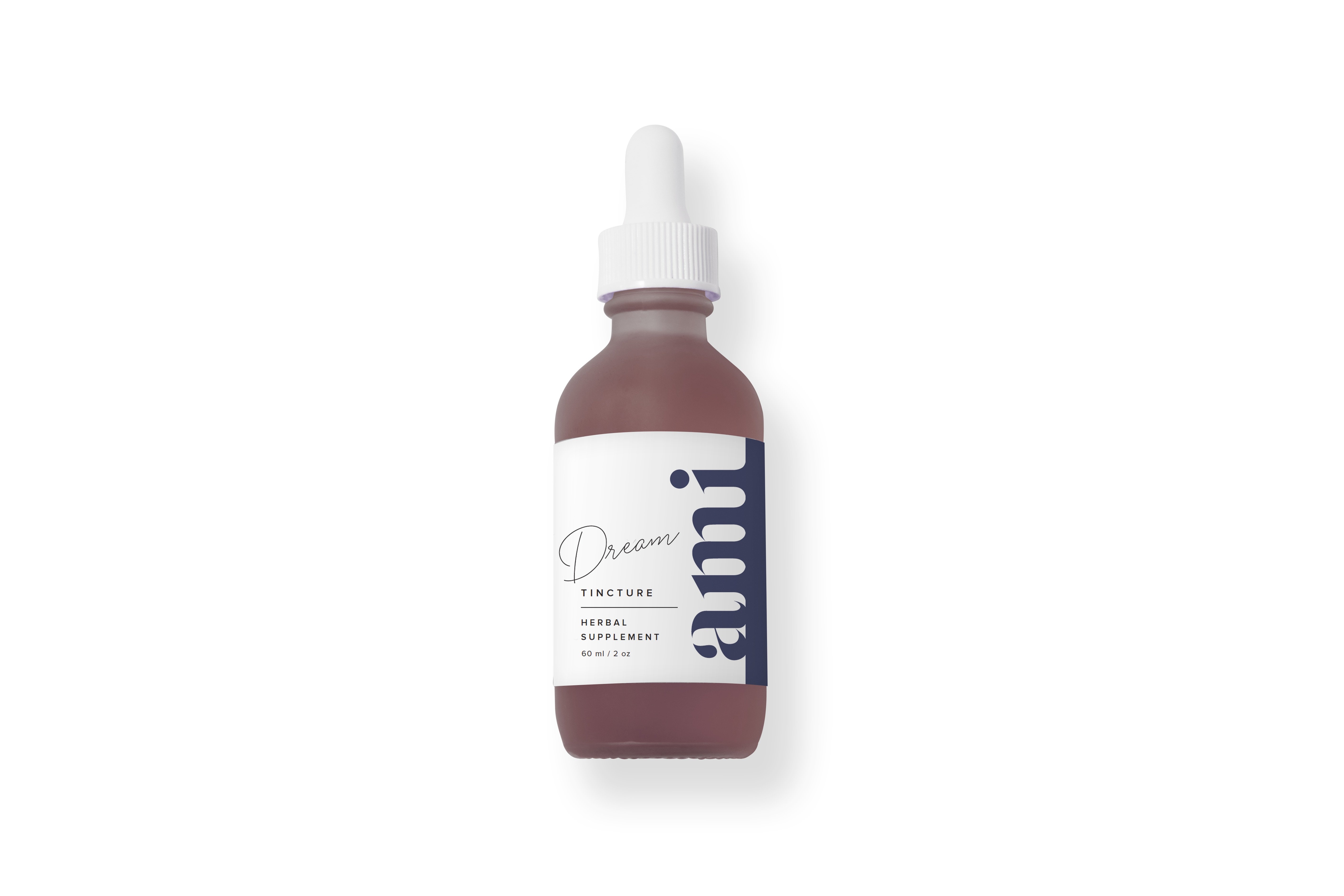 The pandemic has altered Ami Wellness's fundraising and product launches. The brand had planned to embark on fundraising, but is considering a bridge loan and scaling back since the fundraising climate has soured amid the coronavirus outbreak. Rather than ordering 10,000 units per item for its new Seasons range that includes the products PMS Relief, PMS & Cramp Rescue, Menopause Relief and Hot Flash Rescue, it's ordered a test level of 500 units per item. "Because they're so natural, we don't want them to sit on the shelf for six to eight months until the economy recovers and people can afford them again," says Gawthrop. "We need to see how women are prioritizing their pocketbooks." Ami Wellness has sped up the launch of Immunity Rescue, a product it was intending to unveil in the fall. The product will be live next week with 200 pieces for customer availability. Summer product launches will likely be delayed and released in phases.
The current challenges don't dim Gawthrop's optimism for the future of Ami Wellness. She views it as at the center of growing consumer demand for wellness and CBD. "Women want to have more choices and to take control of the choices they make about what they put into their bodies. Society is expecting more and more of us every single day, and we have to do more to fine-tune ourselves," she says, adding that CBD is becoming mainstream. "In five years, it will look like echinacea or oregano oil. It will be broadly accepted as another wellness ingredient that works for some people and not for other people."