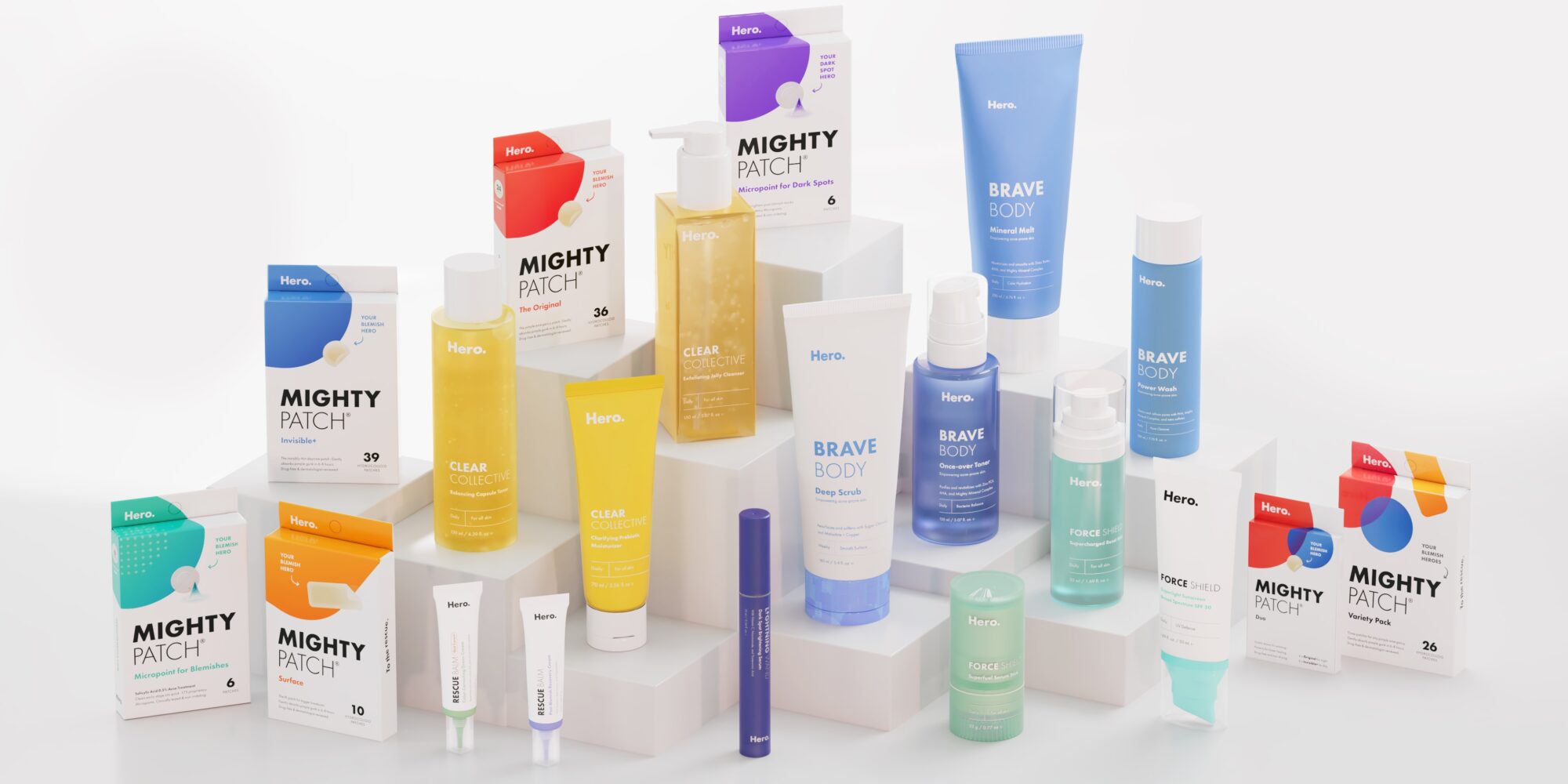 Aria Growth Partners' Trevor Nelson And Jackie Dunklau On The Strength Of Beauty As Retailers And Consumers Shift
Trevor Nelson and Jackie Dunklau have been involved with scores of investments in brands across almost every consumer packaged goods category, including beauty, personal care, food, beverage, household, baby and pet products. Think Barkthins, Evol Foods, Daily Harvest and Lola. Almost two years ago, they joined forces after holding positions at Alliance Consumer Growth and CAVU Venture Partners, respectively, to found consumer growth equity firm Aria Growth Partners. It's focused on taking minority stakes with $5 million to $30 million checks for brands generating $5 million to $30 million in revenues.
So far, the firm has backed Hero Cosmetics, the brand behind acne patch sensation The Mighty Patch, and sparkling tequila brand Onda. "Aria Growth Partners is very much an extension of our experience over the last 10 or 15 years," says Nelson. "We have a real passion for finding fantastic brands that are in big categories and growing quickly with really unique and talented founders." Beauty Independent talked to Nelson and Dunklau about the hazy lines between the prestige and mass segments, supply chain issues, the rise of multicategory beauty platforms, paths to profitability, Amazon distribution and their 2022 goals.
You invested in Hero and won a Beacon Award for the deal. Walk us a bit through the process of getting to that investment.
Nelson: As we think about the subcategories of beauty and personal care, one of the subcategories that, going back a couple of years, was high on our list of interesting subcategories was functional skincare and acne care. As we often do, we took a look at the trends and various brands in that part of the market. We saw there was a handful of early-stage brands bringing newness to functional skincare and acne care.
We were fortunate to meet the Hero team and, from our earliest conversations with them, we were incredibly impressed with them both as people and entrepreneurs, and were really impressed by the brand that they had built and the product innovation they were bringing to market. We were excited to build a relationship with them. Over a series of months, that led to an opportunity to become their formal investment partner.
Do you usually zero in on a subcategory?
Nelson: It's fair to say that we do. We are always interested in where growth and change are occurring in the consumer products world. A lot of that growth and change has occurred broadly speaking across the various categories of beauty and personal care, and that is why they are huge areas of focus for us. We don't list ourselves as a beauty fund or a personal care fund, but that's where there has been a lot of growth and change, and where there are important and interested beauty acquirers.
Dunklau: In beauty, there's been a lot of innovation from new brands, and the way that consumers are discovering brands is changing, whether it be through buying online or on social media, Instagram or TikTok. There's been interesting shifts in behavior, and we are monitoring that and want to meet the brands that are at the forefront of those changes in consumer habits.
Is there an emerging distribution channel you think has legs?
Dunklau: Social selling is something I find interesting and am monitoring. How are influencers able to sell products through their own channels? Even the everyday person can recommend products that they like through their social channels. It's that old Mary Kay model almost going online where you can give recommendations of products. It's not a super developed market yet, but definitely one that's on our radar.
Hero jumped on Amazon very early. How do you think brands should be thinking about Amazon?
Nelson: Amazon has been important on the mass side in personal care and beauty for some time, and it has only improved for high-quality mass brands and become a better place for them to do business, which is great. The interesting side of it is how prestige beauty brands are going to be interacting with Amazon over the next five to 10 years.
We spend a lot of time talking to prestige beauty brands across categories. Whereas three or four years ago it really wasn't in the consideration set to be thinking about when you would be on Amazon, today it seems to be part of every conversation we have with prestige beauty businesses. Not to say they are all imminently going, but they all recognize that it needs to be an important part of their future.
Dunklau: I totally agree. As a brand, you have to think about how Amazon fits into your overall distribution strategy and when the right time in a brand's life cycle to go on Amazon is and how that is going to affect your relationship with your existing distribution. The question is not whether they are going to go on there, it's when they are going to go on there.
What beauty categories do you believe will be strong in 2022?
Nelson: There is COVID's impact on all of this because it's been such a profound shift in our lives. We see brands that play in self-care continuing to have a big role. We think skincare is going to continue to be a very interesting place, and it's going to continue to have growth and distribution, and be highly sought-after by strategic acquirers. We think we are just getting started in the evolution of haircare from where the industry stood five-plus years ago in both prestige and mass to brands that are helping better solve problems for consumers.
Dunklau: On the color side, it does feel like there's more activity and new up-and-coming brands. Maybe 2022 is the year that we will see more activity in the color cosmetics space, whether that be in clean color—that's certainly been a focus for consumers and investors—or something else.
Nelson: We've also seen a number of color brands line extend into skincare and blur the lines a bit. Skincare and color have historically been pretty distinct worlds. It will be very interesting to see how that works for those brands that have crossed over and whether what we see going forward is beauty brands that don't think of themselves as color or skin, but beauty platforms. It's been challenging to cross over, but it will be interesting to see if new brands in the beauty space that start out as both skin and color from the beginning will have an easier time building a platform in both.
The other thing I think is fascinating is that, if you go back three years, we were talking about gen Z consumers a little bit, but if you fast forward to today, of course, most of the brands starting tend to take a gen Z-centric approach. It will be interesting to see how they fare over the next year or two. We can reflect now on brands that were millennial in their approach, and many of those did well.
How do you view the gen Z-centric approach?
Nelson: In each successive generation, there seems to be more additional factors to purchase intent than in the previous generation. So, if baby boomers wanted effective products at great value, maybe gen X wanted effective products, great value and more brand appeal. Maybe millennials wanted all of that plus brands that had a conscious and were less focused on [synthetic] chemicals.
A gen Z consumer wants all of that plus something that also takes into consideration social considerations, environmental considerations and so forth. Are they willing to pay extra for that? I'm not sure we necessarily know the answer. Many gen Z brands are built around some of those as central elements to the brand identity. Is there a large enough group of gen Z consumers willing to pay for those attributes? It will be interesting to watch what materializes.
Can a beauty and personal care brand stretch across a number of categories?
Dunklau: It's definitely possible. The question we always have is, when is the right time? I think you first have to establish that you're really good at one certain thing or category first, build a following and understanding in the market for your brand pillars. It's easier to have that clear message if you are focused on a category, say skincare, first before you get permission from your customers to go into other categories.
Nelson: Another consideration when we look at brands to invest in is the path to a sale to a strategic acquirer. On the one hand, we are excited to invest in newness, innovation and brands that are solving problems in new ways for consumers. On the other hand, we have to make sure that the universe of prospective acquirers is ready for those types of businesses. Is the strategic acquirer universe ready for brands as platforms doing everything from deodorant to color cosmetics to you name it or is that too broad of a platform for them to receive?
What are you seeing in terms of the pool of potential acquirers?
Nelson: The large beauty and personal care companies out there continue to want to invest in innovation and exciting emerging brands, especially those that can prove that they have something new and have been able to reach a large swath of consumers. We don't see that changing, which is really encouraging for us and really encouraging for entrepreneurs out there.
Dunklau: Outside of strategics, the public markets seem more open to single-brand consumer companies now than they were before. So, you see Honest Co. and Olaplex going public and, on the fashion side, Allbirds going public. Five years ago, that wasn't really a part of the investment case. Taking a single brand public wasn't usually the exit outcome for people underwriting investments. That's really a great sign. Also, some of the large private equity firms like Advent have had success with beauty portfolios. I think there will be more large-cap private equity looking at the space.
How do you think about international expansion?
Dunklau: It's specific to each company. In the case of Hero, they have held off on international because there's been such a big opportunity in the U.S. to go after. Certainly, for every brand in the beauty and personal care space we talk to, it's top of mind. The questions are: When do you go? Which country do you prioritize? How do you execute it right? For any expansion decision domestic or international, you want to make sure you can support the launch. Do you have the resources to support it and make sure it's successful?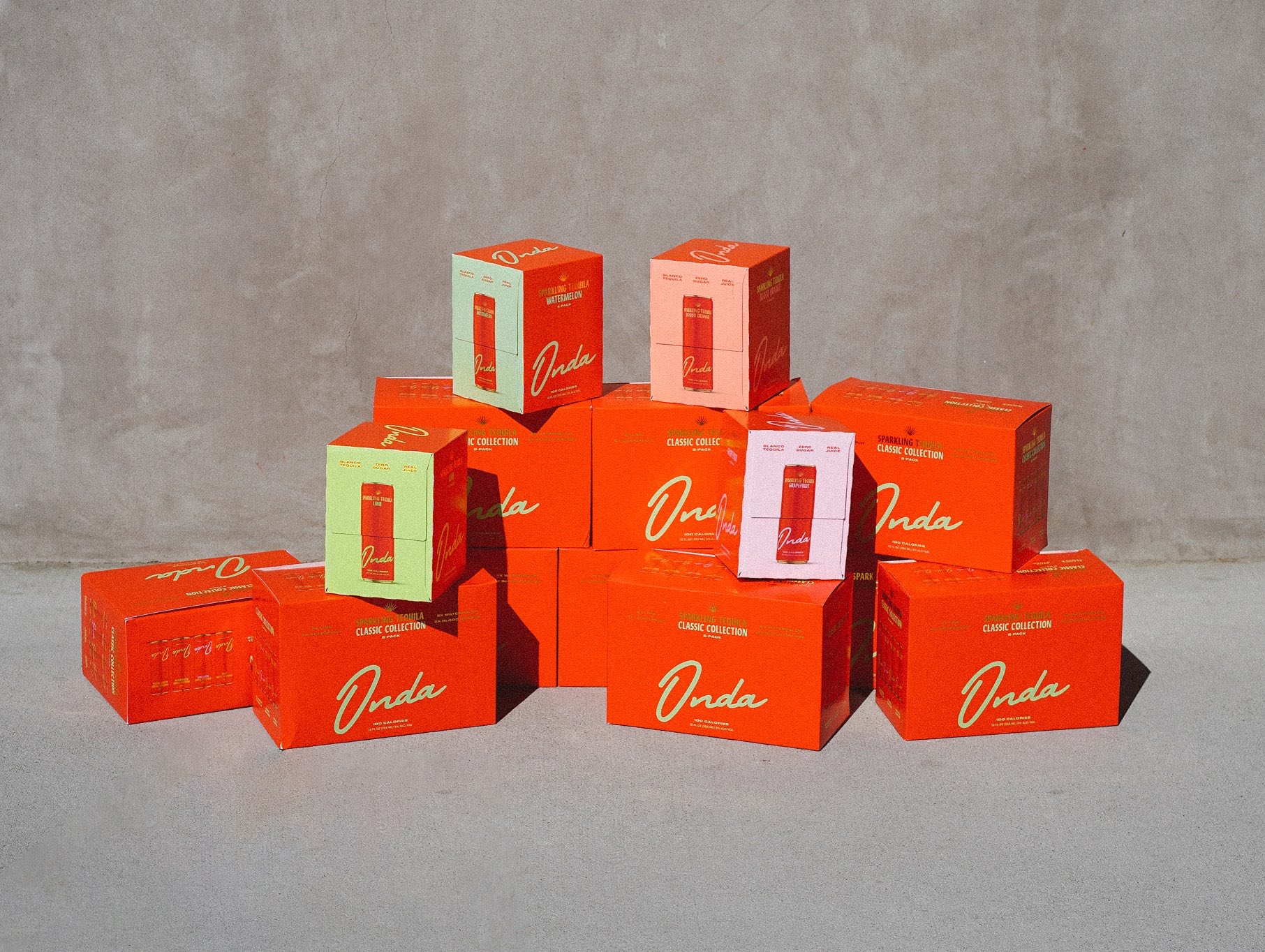 You mentioned you have spent a lot of time talking to prestige brands. This year, there was a big focus on masstige. What do you see happening in prestige?
Nelson: Our shorthand of the world is that it's divided into mass and prestige. If you were to go into Target today, I'm sure you could find brands that were priced such that they could live on the shelf at Sephora and, if you were to go into Sephora, you could find brands that arguably could be Target brands, at least from a price-point perspective. What seems to be breaking down in the world of mass versus prestige is delineation by price.
Obviously, at the value end of mass and at the premium end of prestige, the delineation may still be true, but we are excited about what is happening in the middle and how that gets navigated. Historically, it would get navigated at Ulta or, for brands that had a question, it would be, are we going to be masstige or entry-level prestige? We are excited about the fact that there's an increasing segmentation of both mass and prestige into finer subcategories. That they are being recognized by retailers as important parts of their lineups to bring foot traffic into the store is exciting for our industry.
Dunklau: We are no longer seeing price as an indicator of something that is mass or premium. It's the consumer doing the research, reading the reviews and the ingredient lists. They can decide whether they are getting a premium product or not. Hero has a premium quality product, and that's why it's able to live in department stores, very cool boutiques in New York, and Target. Just because the price is accessible doesn't say anything about the quality you are getting.
What are you hearing about how brands are dealing with supply chain disruption?
Nelson: Broadly speaking for the brands we have spoken to, the solutions tend to be that they are carrying more inventory ongoing than they might have otherwise wanted to or they're paying a little extra from time to time on freight. There is a longer-term question that each brand has to ask themselves: Is there a case to be made for shifting manufacturing, perhaps bringing it on shore or building your own manufacturing for more certainty around supply?
If you are much larger brand or business and your time horizon is the next five, 10, 20 years, than those supply chain discussions may be easier to analyze. If you are a sub $50-million brand and your time horizon isn't totally clear, then thinking about either building your own manufacturing or shifting to on-shore manufacturing becomes a bit more complicated. What we have tended to see is that brands have opted to maintain their relationships and flexibility, and simply carry more inventory or have higher freight charges in the near term. I think we will see more of the same in 2022.
How do you think about profitability when it comes to the brands you look at?
Dunklau: It comes down to the fundamentals and the why behind a company being not profitable. We tend to look a lot at gross margin and seeing if a company has strong gross margins. If maybe they are investing behind a distribution launch or team building and maybe they aren't profitable today, but there is a path to profitability in the next 12 to 18 months, we would be fine with that.
On the flip side, if there's a brand that's lower margin and spending a lot of money acquiring customers by running Facebook and Instagram ads, and you are not seeing the proper repeat rate, that's when Trevor and I really stop to think more about what that is telling us about the business model. Profitability is always on investors' and founders' minds, but it's really a question of what's underlining the profitability and, if the brand isn't profitable today, is it a conscious choice?
Nelson: I think that the entrepreneurs that have started businesses in the last two to three years have observed some of the things that happened in the DTC world over the prior four to five years that didn't go great. They have a focus on bringing newness and innovation, and growing quickly, but also a renewed appreciation for their overall profitability.
If you were an entrepreneur, what would you be thinking about in regards to evaluating a potential financial partner?
Nelson: One thing is finding a partner that is experienced and feels like a good fit. When you take on an investment partner, you ought to be excited about working with the group that is investing in your business beyond the capital. Number two may sound almost like it goes against our business model, but it doesn't. We always want founders to raise as little capital as possible and not dilute themselves as they build their business to the next level. That's always very important.
The final thing that I think is really important for a founder to think through is whether or not the founder's vision for how they will create and maximize value is aligned with the vision and the perspective of the investment partners. Finding that alignment is extremely important to make it a harmonious relationship.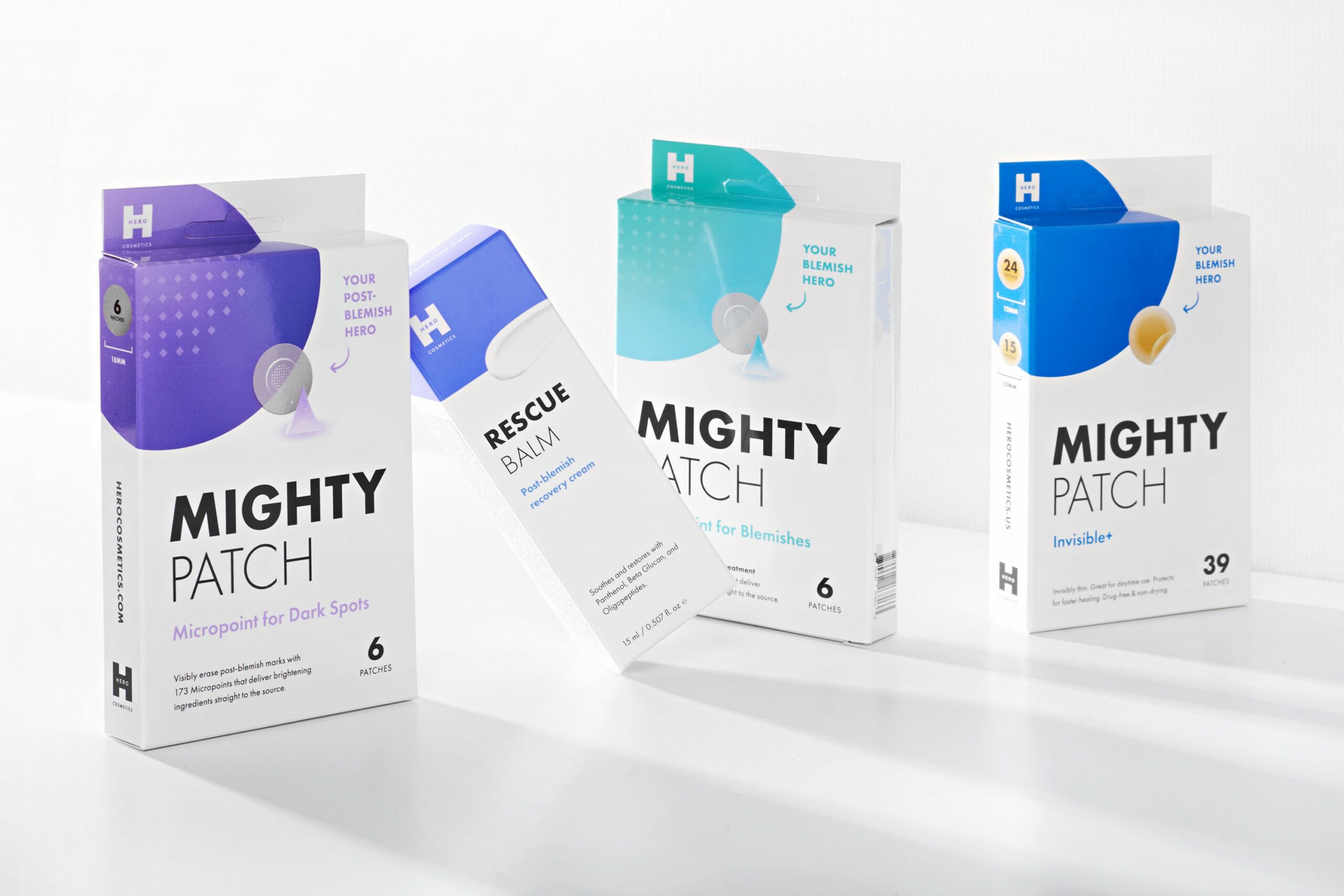 What goals do you have for next year?
Nelson: Obviously, to be an active participate across the categories of consumer that matter to us, and beauty and personal care is a big part of that. We are always focused on continuing to communicate well with founders in the categories that are important to us and try to be as helpful to them as we can.
Dunklau: Our hope is to always be able to help founders whether or not we end up investing in them, just to be a resource to them to be able to talk through team building, distribution strategies, other categories and more with them.