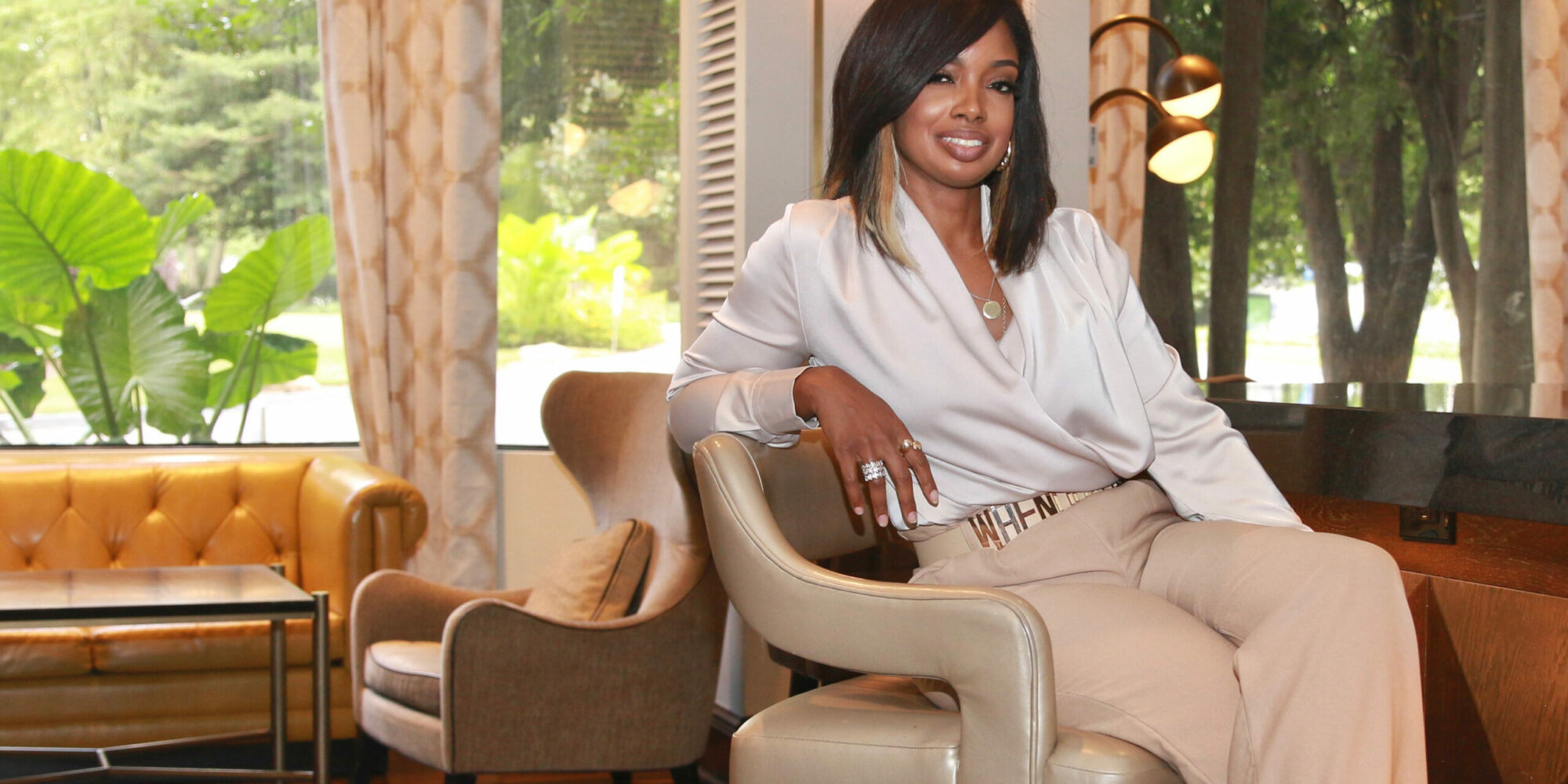 Arian Simone's Fearless Fund Is Out To Close The Funding Gap For Women Of Color Founders
By now, the abysmal percentage of venture capital funding going to women of color founders is well-known. For effect, it bears repeating: it's 

less than 1%

. The figure is even more pitiful considering that women of color start companies at exceedingly high rates. In 2019, minority women were behind

 

89% of new businesses

opened in the United States. One reason why women of color are severely underfunded is that funders themselves are overwhelmingly white. According to the

National Venture Capital Association

, about 4% of venture capitalists are Black. Greater diversity in the people cutting the checks would likely mean the recipients would also be more diverse. 
Arian Simone
is looking to change the capital equation. Her 2-
year-old firm
Fearless Fund
is the first venture capital outfit built by women of color for women of color. Fearless Fund is on a mission to close the funding gap between women of color and everyone else, and lift up women of color beauty brand founders.
In addition to its traditional funding function, Fearless Fund runs
The Fearless Foundation, a nonprofit committed to educating and empowering African American entrepreneurs. It runs the
Get Ready Venture Program, a 12-month program that instructs women of color business owners on the funding process and landscape.
Earlier this month, The Florida A&M University Foundation announced it would invest in Fearless Fund, bringing the fund to $25 million. Simone is a Florida A&M University graduate.

Other investors in Fearless Fund include P

ayPal, Bank of America, Invest Atlanta and Costco. Among the firm's recent investments in the beauty space are online retailer AMP Beauty LA, hairstyle-saving rain hat brand Hairbrella and clean color cosmetics brand Range Beauty.

Beauty Independent sat down with Simone to discuss how Fearless Fund is endeavoring to create more opportunities for women of color founders, the extra hurdles women of color entrepreneurs face and why she's bullish on the beauty category.

What sectors does Fearless Fund invest in?

Beauty, fashion, CPG, food and beverage, and technology. We do entertain deal flow for beauty as a whole, and we do tech as a whole. We've invested in a data analytics company. We're interested in fitness or wellness in the tech space. 

What about beauty is attractive to you as an investor?

So many different things. You have an opportunity actually to bootstrap, show and prove. So many in the industry have bootstrapped their way to seven-, eight-figure businesses. From there, you do need capital to scale and grow. That's where we come in in this space. We see women of color that have bootstrapped their way to seven figures and have nobody in their cap table other than themselves. Women of color are the largest entrepreneurial demographic. They're just underfunded right now. 

When you put capital into the hands of a beauty entrepreneur that is a woman of color, she's already scrappy. She's already very good with money because she hasn't been used to this access to capital. She's a very good investment. She knows how to move her products on her own, and this was just to help her accelerate and grow.

I tell investors all the time, the only color you're looking at is green. Your money is definitely going to yield a return in this space. We made a beauty investment recently into Range Beauty, and she is solving the problem of a [full] range of makeup shades, but it's skincare-targeted. It's for acne-prone skin, eczema. What I loved about her was the fact that she did bootstrap her way to significant revenue, but even more so is her spirit. She is beautiful inside and out. 

Her name is Alicia Scott. She pitched us twice in two different competitions and lost. Then, she pitched us a third time and won. But, every single time that she lost, she was so excited just to be there and have the experience. I was really just in awe of her, her growth and everything that she was doing and achieving. Her products are in Target. It was awesome to be able to witness her journey and, then, to the manifestation of being able to invest in the business. When we talk about scaling in beauty, you could do so much direct-to-consumer now and just focus on that channel, but, when brands really want to hit it big, you pretty much have to enter a retail partnership. 

What are obstacles that women of color face when dealing with the retail channel? 

Right now is definitely a good time for women of color-owned brands as opposed to prior to the pandemic. There's initiatives like the 15 Percent Pledge to make sure that the shelf space represents the demographics of the country. I'm happy to see a lot of the movement that's taking place, but retail is very expensive for brands. But right now we're seeing a lot of progress.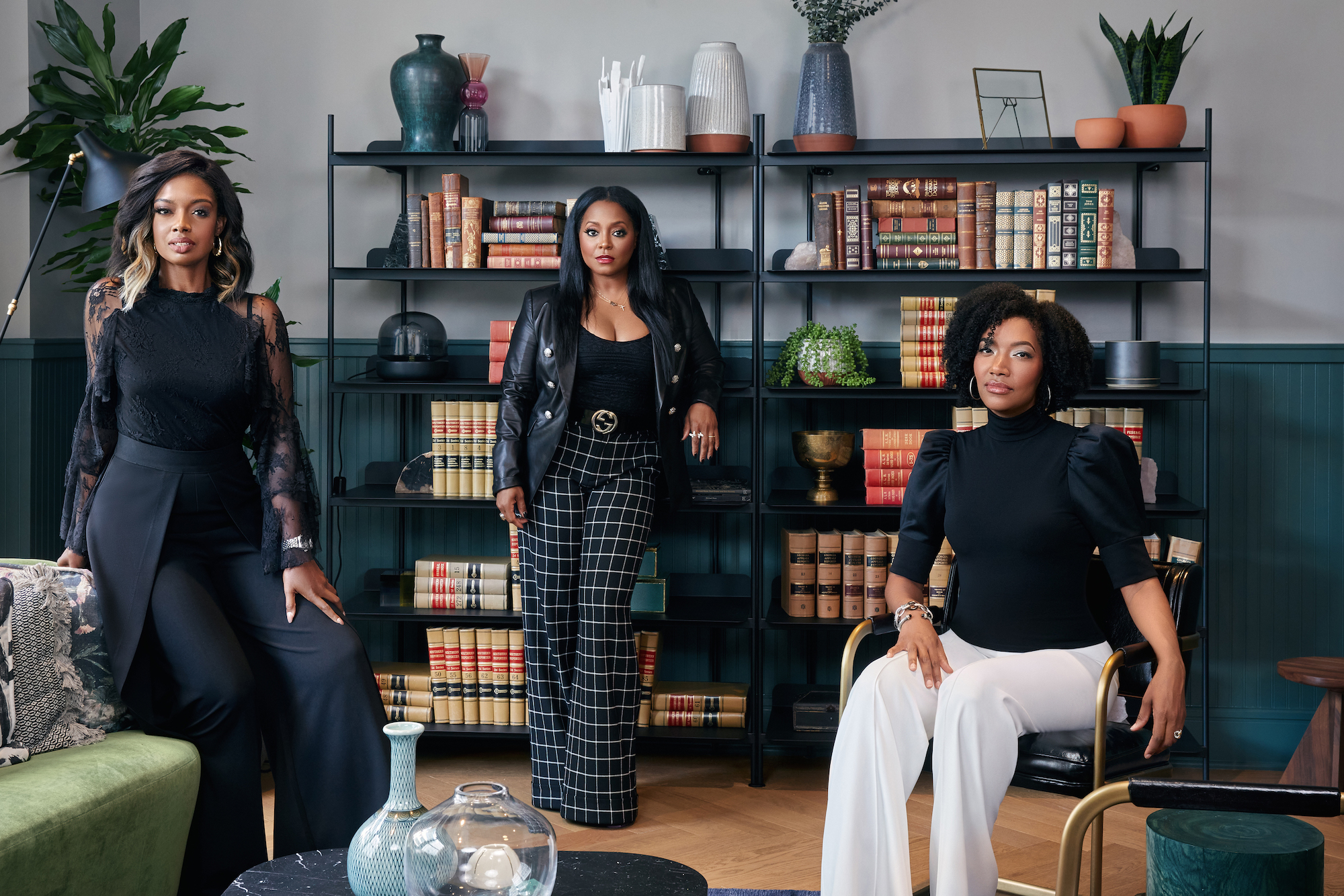 How can beauty founders be more successful in pitching investors? 
We do provide education as far as getting ready to pitch investors. I will say there's two things that are going to get investors interested: the culture, which is that amazing brand story, and, then, traction in the marketplace. Traction can look like revenue, traction could look like a social media following, and traction could look like users on an app. Traction can look like any type of loud noise. It could be website traffic. 
Do brands have to hit a certain revenue number you think they should engage investors?
People can go in pre-revenue. Every investor has their own criteria. With the beauty industry, we do require at least $100,000 ARR [annual recurring revenue] if this is a CPG product, not tech. [CPG] is very much capital-intensive to get something going. You're going to need the capital in order to even build the product. On the product side of things we do prefer revenue only because it's easy to bootstrap. In the industry, you can go door to door with makeup products. The key is that you're being disruptive and innovative in a crowded space.
What could make things more equitable in the beauty and retail industries? 
It would need to be holistic, looking at diversity, equity and inclusion from more of a 360 approach. Let's use Walmart as an example. They have a venture department in their corporate development department. That [department] needs to be a reflection of the current demographics in the country to make things more equitable. Their shelf space needs to be equitable by reflecting the demographics in the country. Their marketing initiatives need to be reflecting the demographics in the country.
Sometimes people have diversity, but they don't have inclusion. So, if you said that you have one Hispanic company or one Black company doing something that's diversity, but that's not inclusion. Inclusion is when your company [has diversity] on levels of who you hire, your employees, your distribution of capital, your marketing efforts, how you speak to the consumer base. When all of that is looking like the world, then that is an equitable situation. I'm all for transparency. Transparency will make people play fair, and I'm all for fairness.