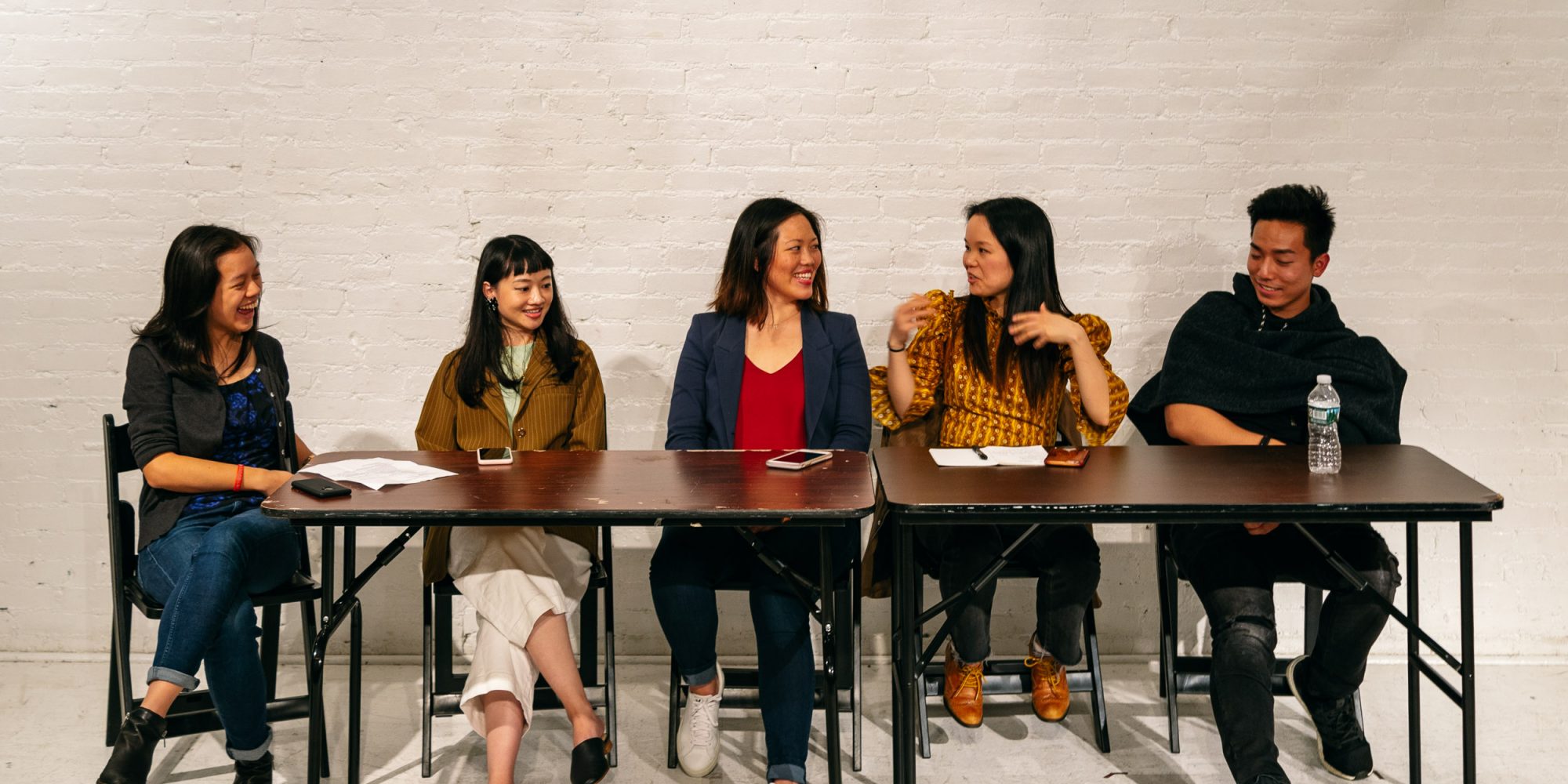 "There's More Than K-Beauty": Advancing Asian and Asian American Representation In The Post-"Crazy Rich Asians" Era
The complexity of Asian Americans, the fastest-growing demographic segment in the United States, has only begun to be recognized by beauty and fashion brands.
"A typical Asian has to have small eyes [or fit] a traditional 'Mulan' type," said makeup artist Ta Ming Chen during a nearly two-hour panel discussion on the visibility of Asians and Asian Americans in the beauty and fashion industries hosted by the New York chapter of the organization Taiwanese American Professionals (TAP) last Wednesday. She continued, "I feel like there are many different Asian looks, and many looks are underrepresented. There needs to be more diversity so people can notice there are different kinds of Asian beauty, not just one kind…[More representation] can help people understand more about Asian cultures."
Chen was joined by beauty brand consultant and Pink Moon founder Lin Chen, photographer Marvin Lei and freelance writer Elise Ay for the discussion moderated by TAP co-president Julie Shen at New York's Alchemical Studios to mark the 27th annual celebration of Asian American and Pacific Islander Heritage Month, an expansion of Asian/Pacific American Heritage Week, which the U.S. Congress established in 1978. Today, the population of Asian Americans in the country totals around 22 million people originating from roughly 22 different Asian subgroups.
With K-Beauty big in the beauty category, Pink Moon's Chen said, "People forget there are other Asians in the beauty industry. There's Singaporean beauty. There's Japanese beauty. There are all these other brands that are from where their founders are from…There's more than K-Beauty. We've been trying to coin 'A-Beauty.'" Short for Asian beauty, she suggests A-Beauty encapsulates the varied nature of the Asian beauty field better than K-Beauty.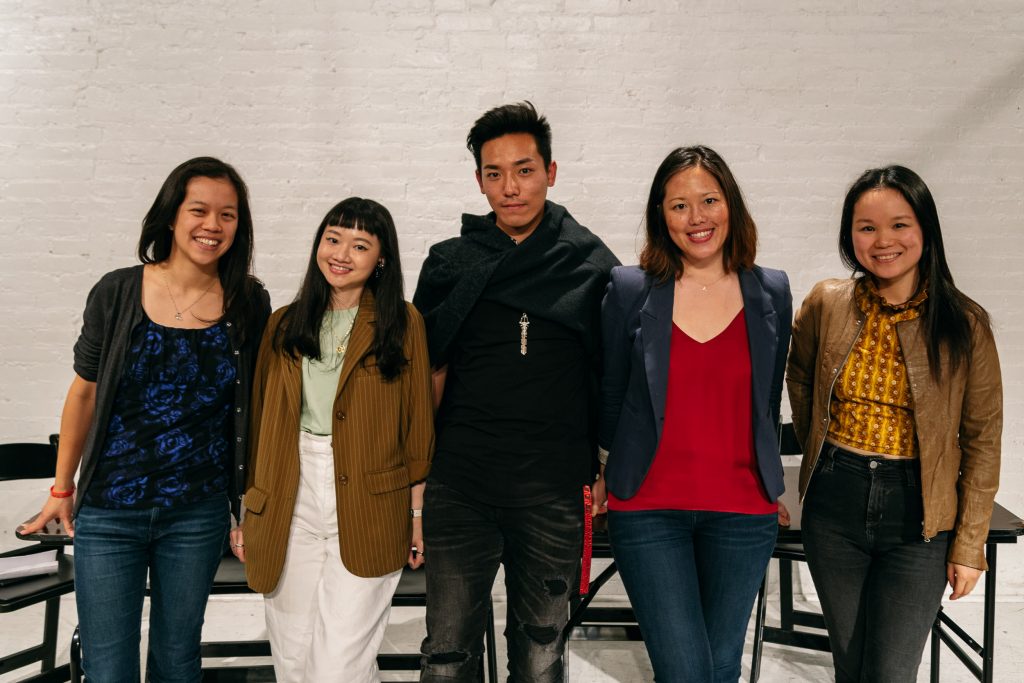 Photographer Marvin Lei emphasized visibility is a work in progress. "In terms of social media, if you've seen on Instagram, they have a bunch of featured pages. Whenever they feature models, it's normally a Caucasian model…You don't see a lot of Asian people. We as a community should be represented more on social media," he said. "We are not coming together and being a bigger creative community."
What are the largest barriers to Asian and Asian American representation? The panelists pointed out that stereotypes and lack of role models are major issues. In addition, they singled out parental expectations as a challenge to Asians and Asian Americans pursuing beauty and fashion careers, and bringing Asian and Asian American viewpoints into the corporate offices of beauty and fashion companies.
"There's more than K-Beauty. We've been trying to coin 'A-Beauty.'"
Freelance writer Elise Ay, who recently graduated with a master's degree in fashion studies from Parsons School of Art and Design, shared her personal experience in the fashion industry. She said, "I've interned at some luxury fashion brands [such as Max Mara Fashion Group and Oscar de la Renta], and they hire a lot of Asian interns, but, for their full-time staffers, there are very few and only one or two Asian people." Lei noted, "Everyone wants to focus on academics, and it's really hard for Asian creatives to rise up when you've grown up in an environment where everyone is the same."
While there's undeniably advancement that still needs to be made, the panelists acknowledged that Asian and Asian Americans are gaining ground in the fashion and beauty industries. They spotlighted several who've made prominent marks in fashion and beauty such as Instagram's head of fashion partnerships Eva Chen, Glow Recipe co-founders Sarah Lee and Christine Chang, and model Liu Wen.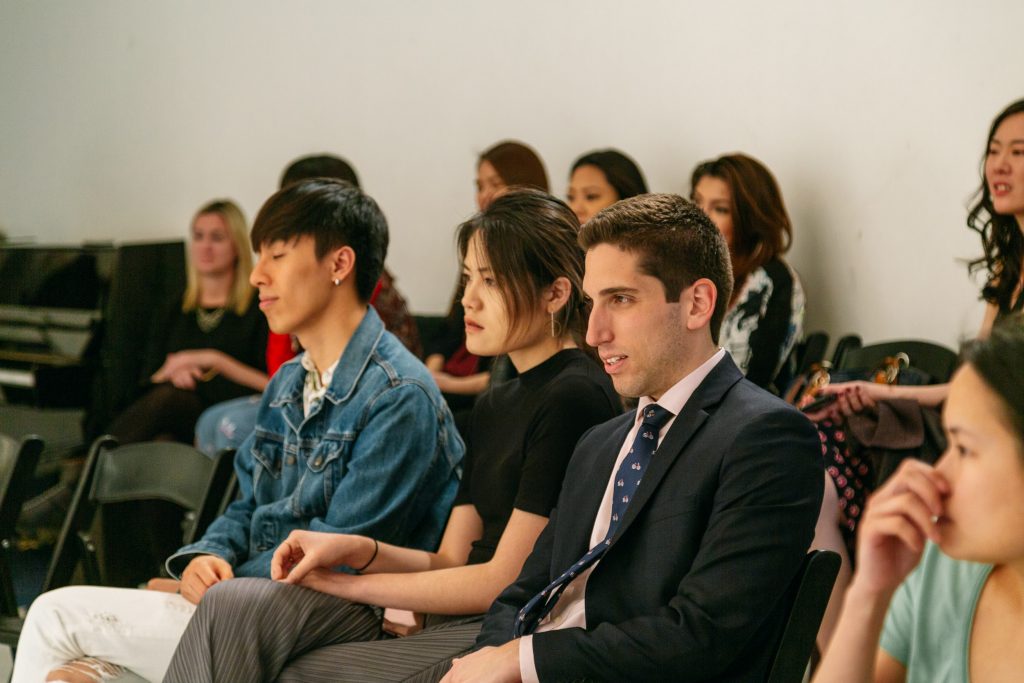 "It's about who you are and what you want to say. If you have a strong idea or vision about what you want to do…write down your plans [and] start to reach out to people," said makeup artist Chen, doling out advice to those hoping to follow in the footsteps of the likes of Eva Chen, Lee and Chang. Lei said, "Always keep trying, regardless of whether you fail or not. You need someone to roast you and tell you what's not good. Working with other people will help you get better at what you want to do."
Pink Moon's Chen stressed, "Networking is key. You never know who you're going to meet. Say yes to meetups and opportunities. Secondly, don't be afraid to step outside your comfort zone." Ay recommended, "I think it's also useful to put your work out there. In this digital era, it's possible for people to see your work. First of all, network, but, if you don't like to network, go online."
Feature photo credit: Kevin Wong, professional chair of TAP-NY