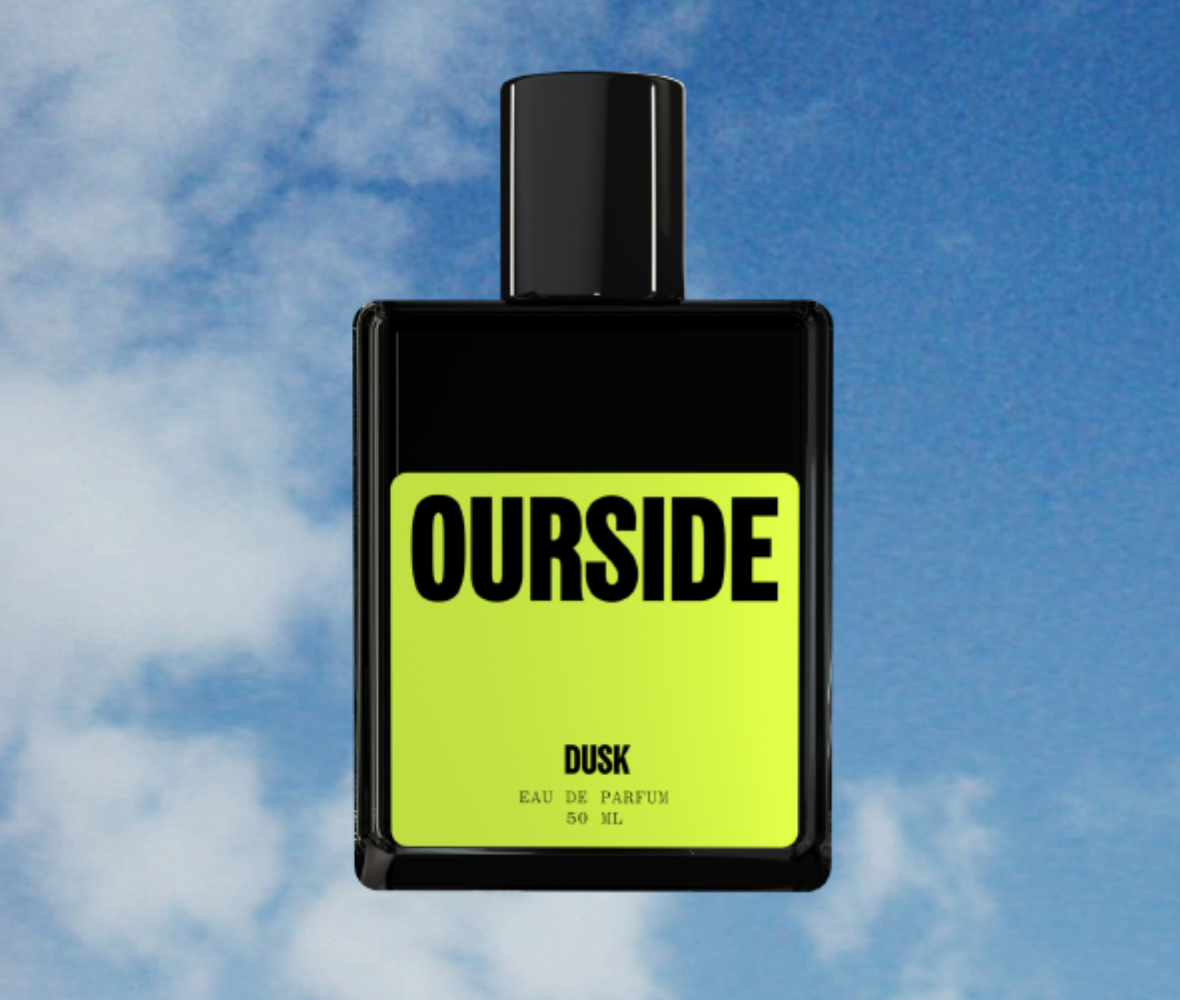 Aspen Apothecary Rebrands As Ourside, Raises $500K In Funding
After two years of operating as Aspen Apothecary, the fragrance brand is revealing a new look and name.
The refresh was instigated by feedback co-founder and CEO Keta Burke-Williams received while fundraising. "People would say you say you stand for one thing, but it doesn't appear that way," she recounts. "And we realized through soul searching that the theme we wanted to stand for internally wasn't happening externally."
Aspen Apothecary has become Ourside to be bolder and embrace the idea of "coming as you are," according to Burke-Williams. "We're focused on emphasizing that a single moment of connection can allow us to recognize the humanity in one another and doing that through story and through scent because they're really powerful," she elaborates. "We wanted to create this welcoming space where we invite you in."
The agency Some Days helped hone Ourside's design and integrated a pop of lime green. Burke-Williams says the color "has this almost soft, warm element to it, which I think is a really interesting juxtaposition. I think it speaks to this idea we want to get across that luxury and exclusivity in a way can belong to everyone. You don't have to gatekeep, and the things that you cherish or you love can also be the things that you share. We're playing on those tensions with how the brand is coming to life."
Burke-Williams launched Aspen Apothecary in 2020 with her co-founder and sister Keja. The brand was inspired by their mother and a recurring story she told of walking in a garden in Tunisia surrounded by night-blooming jasmine. Burke-Williams says, "From a very early age, I just loved that scents can tie us to places that we've never been and give us almost a window into people's memories."
"It's time that luxury starts to look a little different."
To get off the ground, Aspen Apothecary poured a $10,000 grant from Harvard University into manufacturing and setting up a Squarespace website. Not disappearing, the brand's sole scent Moon Dust had notes of jasmine, cedar wood and grapefruit. Burke-Williams says, "Once people liked us, there was nothing for them to buy except for the same fragrance, so it was kind of interesting that people actually repurchased the fragrance or purchased it as a gift for somebody else."
Ourside's product lineup has three unisex fragrances. Moon Dust is joined by Nostalgia, another ode to the jasmine that initiated Aspen Apothecary along with bright grapefruit and ylang ylang, and Dusk, which Burke-Williams describes as leaning into "berries and fig and then meanders into a softer green floral and a hint of musk and then grounds you in amber and frankincense." She says Dusk is "really great for the wintertime. I refer to it as the sunset versus the sunrise."
Prices aren't shifting. A 10-ml. rollerball is $79, and a 50-ml. spray is $196. Ourside sits in the luxury tier of the fragrance market. Burke-Williams says the luxury fragrance segment hasn't spoken to consumers of color despite their interest in fragrance. Market research firm The NPD Group estimates over 85% of Black and Latino consumers wear perfume and other fragrance products, compared to 78% of the population as a whole in the United States.
"A lot of my friends with a lot of buying power, they're not just buying the luxury brands of the past, they want to put their hard-earned dollars behind a brand that they align with and where they can feel seen," says Burke-Williams. "I'm hoping that we can build that space and that we make space for other founders of color as well. We have really high-quality ingredients, we manufacture in the U.S., and we want to prove to everyone that Black girls can create something of luxury for all. I think it's time that luxury starts to look a little different."
Aspen Apothecary incorporated CBD in its fragrance, and Ourside will not. "We see ourselves in larger retailers down the road and all of them have very different CBD policies that are always changing, and then even when we think about payment processing, that was also super difficult and getting backed as a business that has CBD was also really difficult," explains Burke-Williams. "So, when we thought about the benefits and the cost, unfortunately at this point, the cost outweighs the benefits, but maybe in the future legislation will change so that it's a little bit easier to incorporate some sort of adaptogens in fragrance so we can push the boundary."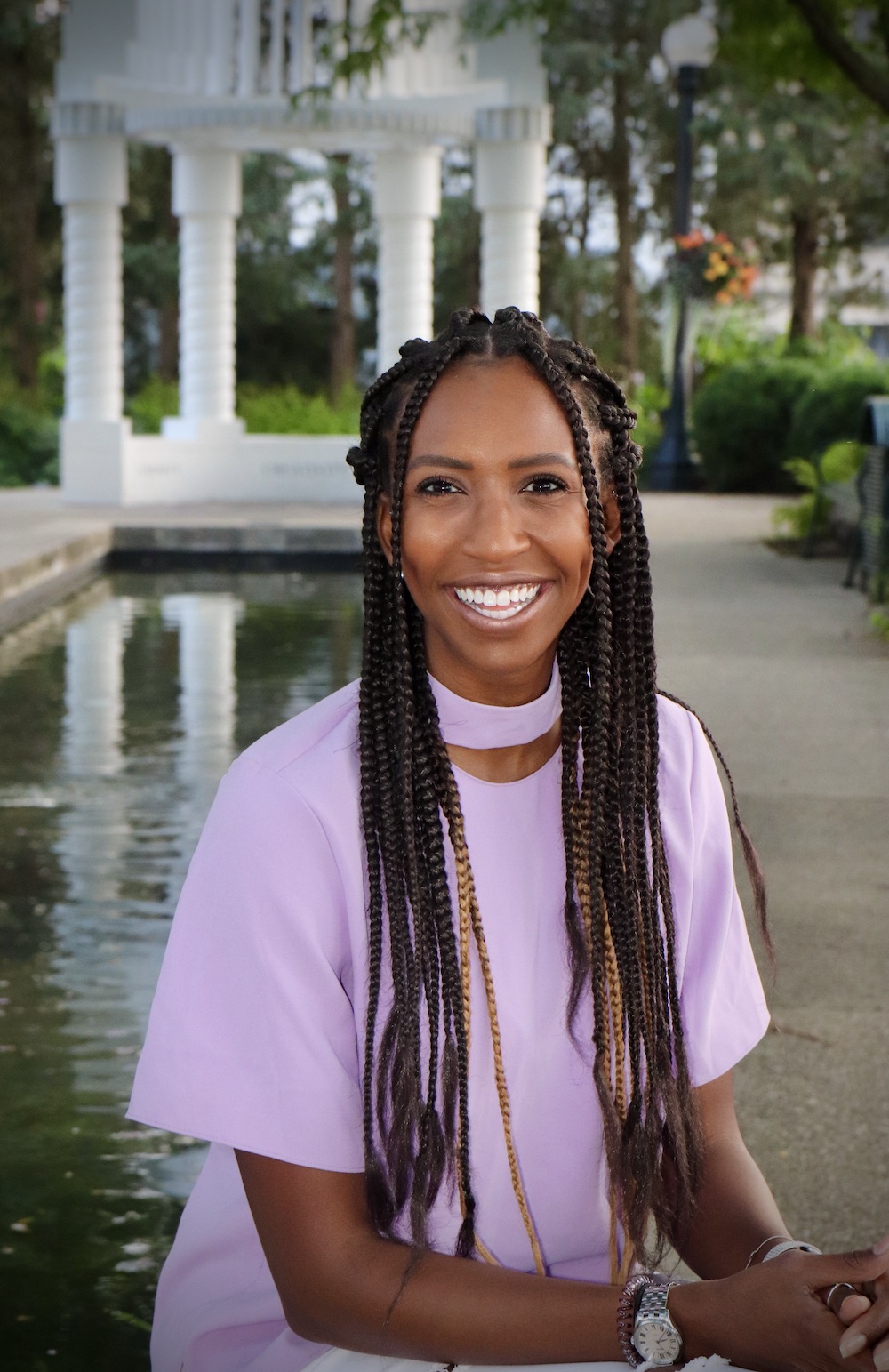 Ourside is one of eight BIPOC brands that are members of Ulta Beauty's inaugural MUSE Accelerator program cohort. The others are Pound Cake, Sqigs, Bonita Fierce Candles, Sade Baron, Yina, The Refig and Dehiya Beauty. Burke-Williams participated in Tower 28's Clean Beauty Summer School program in 2020 and Credo for Change in 2021.
Burke-Williams is concentrating on growing Ourside's retail distribution. MUSE brands receive $50,000, but aren't guaranteed entry into Ulta. However, they will have an opportunity to pitch Ulta's merchants at the end of the program. "We've all unfortunately seen so many examples of great brands who didn't cut it at retail because they probably weren't so well informed and so they got in, but they couldn't stay in," says Burke-Williams. "I really want to make sure that, when it's our turn to be in retail, we understand what we need to do, and we're making the most of that moment."
Earlier this year, Ourside raised $500,000 in a round of funding. Sku'd Ventures, The Graduate Syndicate and Techstars are among its investors. "We still have to be really cognizant of everything we're doing around our cash flow," says Burke-Williams. "It's not like we have money to blow, but now we have enough to bring our vision to life. It basically extends the runway of being able to continue working on this company."
Looking ahead, that runway includes expanding into home fragrance. "Our vision would be to really create a world of our own through scent," she says. "I think a brand is meant to evolve and change and as long as our consumers and our day ones are still there with us then that's what matters. They'll tell us where we have the right to play."