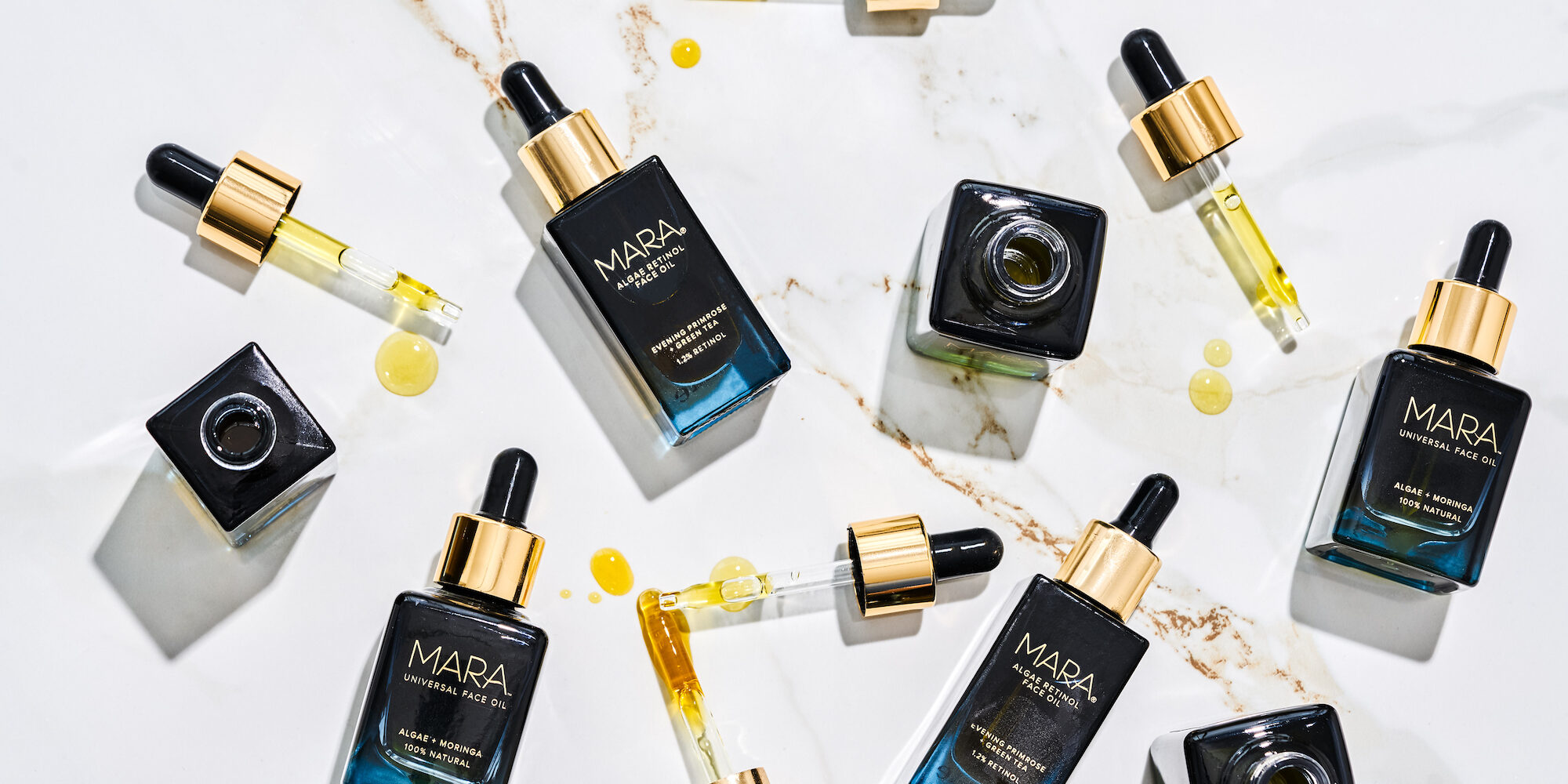 With An Assist From Chrissy Teigen, Clean Beauty Brand Mara's Sales Jump 200%
Algae-powered indie brand Mara is making waves in beauty.
Established in 2018 by media expert and content creator Allison McNamara, the premium clean brand has experienced 200% growth over the past year during a period in which sales for its cohort of prestige skincare dropped 11%, according to The NPD Group.
McNamara, who started working on the concept for Mara in 2015, used grassroots-style product seeding methods via industry artists she has personal relationships with to build organic demand for the brand. Most notably, Mara's bestselling Universal Face Oil found its way to Chrissy Teigen, who posted about it on her Instagram Stories in July last year. Celebrity hairstylist and Ouai founder Jen Atkin has posted about the brand, too. "It blew up our website," says McNamara of Teigen's mention. "We're at a lot of retailers, and we completely sold out of our supply everywhere, which is the most wild thing for a small brand."
Though Mara debuted direct-to-consumer, its retail network quickly expanded to include Bluemercury, Cult Beauty, Heyday, The Detox Market, The Now, Vibrant Market and Credo, among others. It launched at Beauty Heroes on March 12 and sold out within a week. Its latest product, the $54 Volcanic Sea Clay Detox Mask, is Mara's first non oil-based offering. In addition to algae and volcanic clay, the mask contains spirulina, ashwagandha and ethically-sourced honey. The product brings Mara's selection to five items, four facial skin care products and one ingestible, priced from $38 to $120. McNamara says she has a two-year-out product launch plan and expects to move into other beauty categories like hair and body in the near future. 
McNamara and her network have deep roots in the beauty industry. E. Michael McNamara, her father and partner at Mara, previously served as global president of Neutrogena Corp. and CEO of Philosophy Inc. The father and daughter are Mara's sole owners.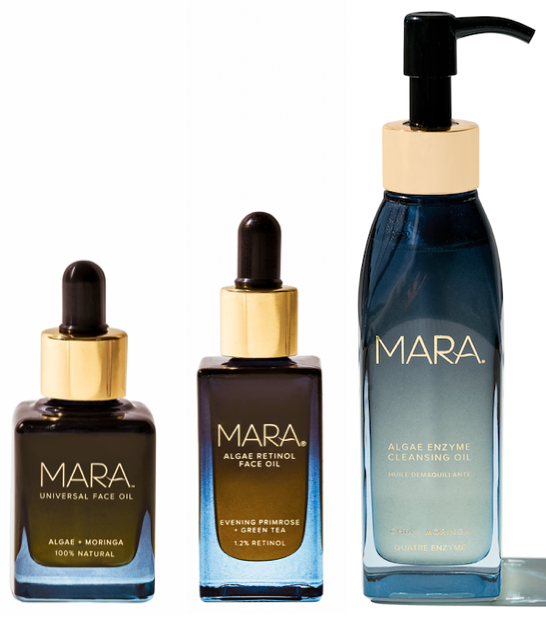 Cult Beauty extends Mara's reach overseas. McNamara was introduced to Stacia Prince, international buying director at the e-tailer, through Atkin, who she met through her fiancé, celebrity colorist Cassondra Kaeding. Kaeding's star-studded client roster includes Atkin, Hailey Bieber, Olivia Munn, and Kylie and Kendall Jenner.
The industrious McNamara manages Atkin's digital hair destination Mane Addicts as editorial director while running the bustling Mara business. "I've been on websites from almost their inception. PopSugar was a baby when I started working there. I was one of the original hires," she says. "When I left my full-time career as a television host, I was still doing a ton of freelance work and that iterated itself into content creation." Today, McNamara continues, "I oversee all of the content that goes up on Mane Addicts, [and I] work full-time on Mara. One day a week, I'm full-time on Mane Addicts. Jen has been integral to the growth of my brand."
Amazon has also been integral to Mara's impressive growth. McNamara partnered with Carbon Beauty to build Mara's presence on the platform not usually known for offering an elevated shopping experience. "Our page is so well done," she enthuses. "It's so in line with the luxury aesthetic that we go for, so it made sense. I'm really happy with it. I know people are always asking about this and they're surprised, but it's been awesome."
McNamara says Mara's Amazon customers are more finicky than the clean beauty clientele the brand has garnered through retailers like Credo, but she wants to make her products available to all. "I'm into the mindset if you can't beat them, join them," she says. "Amazon, I can't compete with that. I want to be able to give the customer who is in an area who probably doesn't have a Credo or a Bluemercury near them to have the opportunity to get this product quickly. It has been incredibly successful."
Mara is a cash-positive business that crossed into profitability last year. This year, the brand's sales are already outpacing last year's 200% sales spike. McNamara reports that sales in the first quarter are up about 50% over the like quarter in 2020. Mara is currently bootstrapped, but McNamara has her sights set on new, major retail partnerships that will likely require investment to meet production needs. She says, "We've been approached by incredible VCs, so it's on the radar. It's definitely something that we will do in the future."