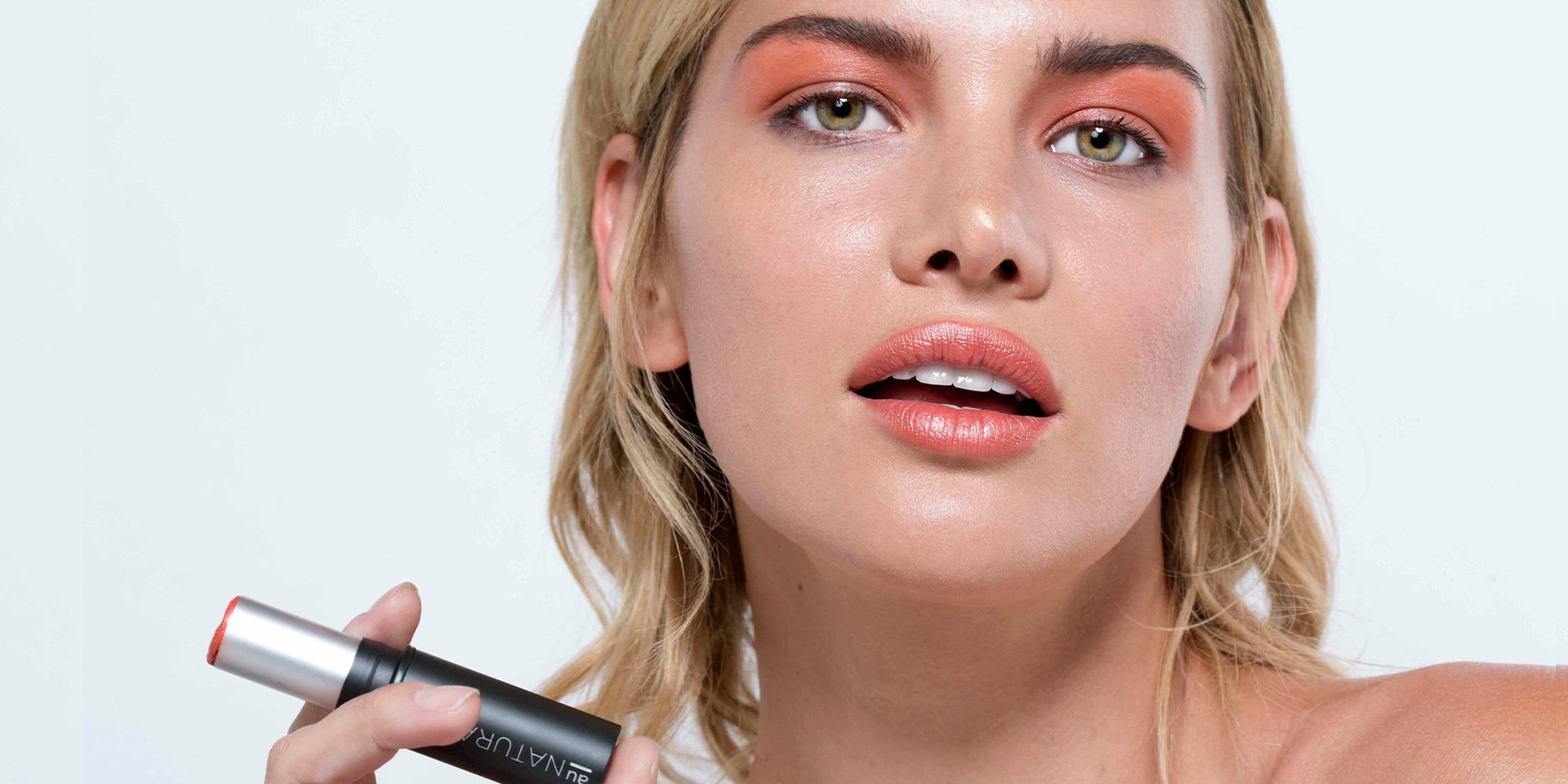 Au Naturale Raises The Bar For Clean Cosmetics At Ulta Beauty
"Au Naturale is both a brand and a cause," says founder Ashley Prange in a new video for her clean color cosmetics line.
Now, Au Naturale is taking its cause to Ulta Beauty, where it's showing the video as part of a launch online and rollout to over 100 stores on March 22 in participation with the chain's Sparked program focused on emerging brands. The retail expansion is a test that will determine if Au Naturale's approach to beauty—the cruelty-free brand carefully vets ingredients to ensure their safety, sources from certified-organic farms, manufactures products in-house at its Green Bay, Wis., lab, and fights for policy reform to heighten cosmetics regulation—has legs beyond Whole Foods, where shoppers have long considered company ethics in their purchasing decisions.
"Our values speak to gen Z, so I feel as though we will be successful with this partnership. I think it's a great fit for us," says Prange, a former nuclear analyst who started Au Naturale in 2011. "Clean beauty is more than a trend to me. It's the new normal." At Ulta Beauty, clean beauty may not be the norm yet, but it's certainly getting closer to being the norm. Au Naturale joins a mushrooming group of clean beauty brands at the retailer that includes Juice Beauty, Florence by Mills, Jane Iredale, PYT Beauty, Milk + Honey, Follain and Basd. Clean beauty sales have been mounting, and clean cosmetics haven't experienced the makeup downturn to the extent conventional cosmetics have, providing further impetus for Ulta Beauty to leap into the category.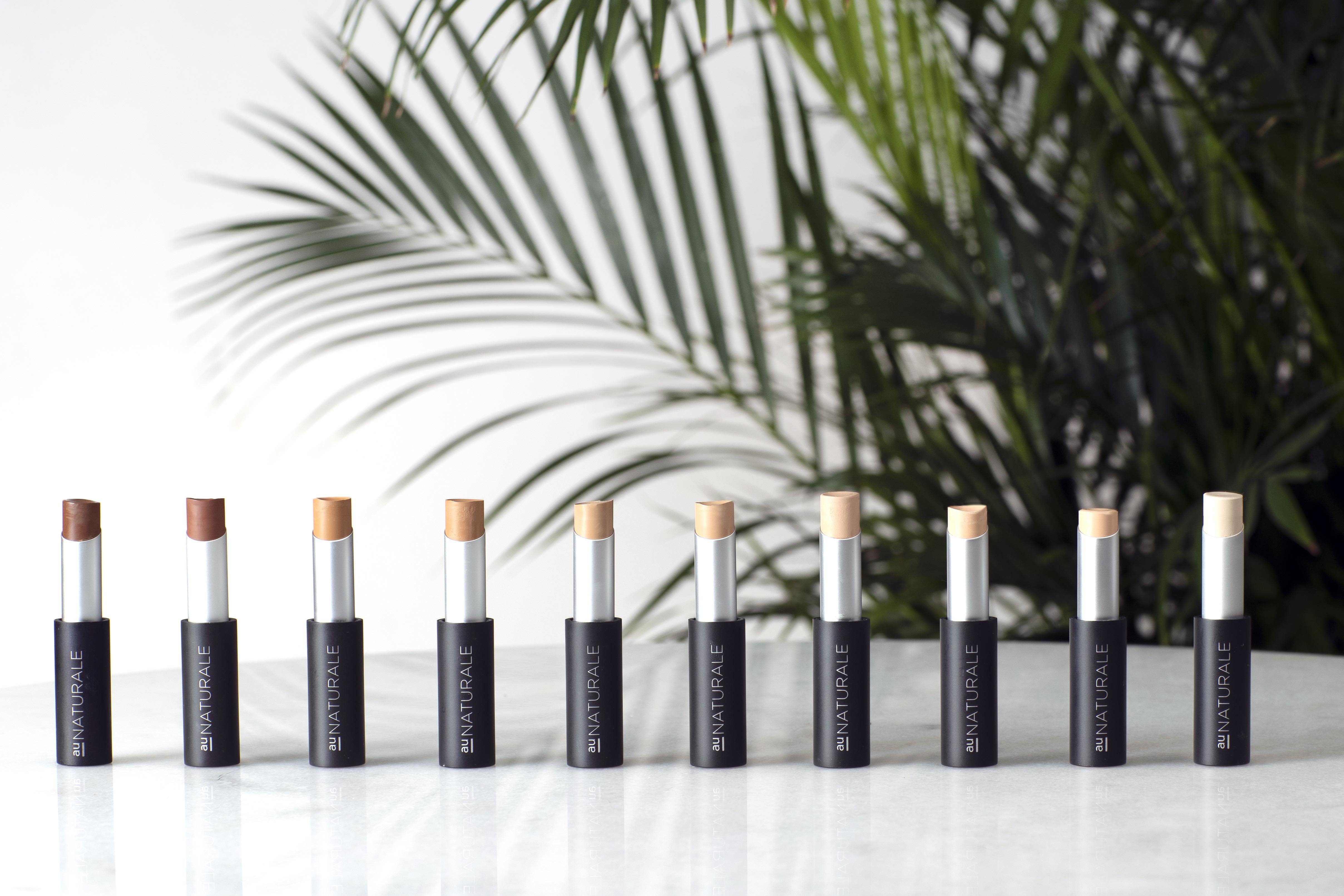 On Ulta Beauty's website, Au Naturale's expansive assortment will top 100 stockkeeping units. Its highly edited in-store collection will kick off with five items: two cheek, lip and eye multi-sticks, two lip glosses and a powder highlighter. The multi-sticks' creamy formulation has been a hit for the brand, and Prange believes it will sway Ulta Beauty shoppers testing the product because it's nourishing to the skin as it delivers pigment payoff.
"Clean beauty is more than a trend to me. It's the new normal."
On shelves, she explains, "We could have opted for more SKUs, but we chose what we did so people wouldn't be overwhelmed by all that we do. These products are user-friendly. It's easy to invest in a lip product to try a brand, and our multi-sticks year after year continue to be popular." Prange says that her experience introducing Au Naturale to Whole Foods demonstrated to her that an effective strategy for a lucrative retail entrance is to, "Keep it simple, keep it tight, and go with proven winners that you and the retailer can support."
Prange describes Au Naturale as a masstige brand. The brand's prices range from $15 to $42. It's recently enacted a price increase due to rising raw material costs not exceeding 10% on select products. Prange specifies that aluminum tariffs impacted Au Naturale's packaging expenses. So far, there's been no resistance to the price hike. Although Au Naturale is on the steeper side for a color cosmetics brand at Ulta Beauty, Prange points out it's conscious about making products worth the money. For example, she mentions its multi-stick has a 9-ml. fill, and competitors regularly sell product counterparts with one-third the volume. Prange acknowledges the greater fill may affect Au Naturale's reorders, but she reasons it will compensate for reorder loss in loyalty.
"Once people are acquainted with our brand, they like the formula, and they want more colors. We want them to know that we are giving them all that we can give them, and we want them to use the products for a while," says Prange. "It comes down to sustainability. The continuous need, need, need because I ran out is unsustainable from a packaging perspective. The beauty industry is notorious for having too much waste."
"There's an overall lack of trust in larger companies, so this indie beauty movement and the clean beauty category in particular is refreshing to consumers."
Outside of Ulta Beauty, Au Naturale's biggest retail account is Whole Foods, which it broke into in 2017 with 25 doors before expanding to around 200 doors two years later. Initially, Prange estimates the outlay to enter Whole Foods was roughly $60,000, but the amount soared some 10X as Au Naturale enlarged its presence at the grocer. Whole Foods' so-called free-fill requirement obligating brands to cover the costs for items going into display cases at the outset is responsible for most of the amount. "You are not seeing an ROI on that first PO," says Prange. At Ulta Beauty, she says there's no free-fill requirement, and the upfront outlay is lower, meaning there's less risk for a brand. In addition to Ulta Beauty and Whole Foods, Au Naturale is carried by many spas and salons.
Hedging against its retail distribution, Au Naturale is concentrating on amplifying its direct-to-consumer business. DTC is currently responsible for 34% of the brand's sales, a percentage Prange strives to push to 50%. Au Naturale is dabbling in social media advertising to bolster its DTC reach. Prange says, "I'm not looking for a lot of conversation. It's a slow build, and I want it to be a slow build, but I think it's the best platform to tell people why we are different." This year, she expects her multimillion-dollar brand to grow sales by at least 20%.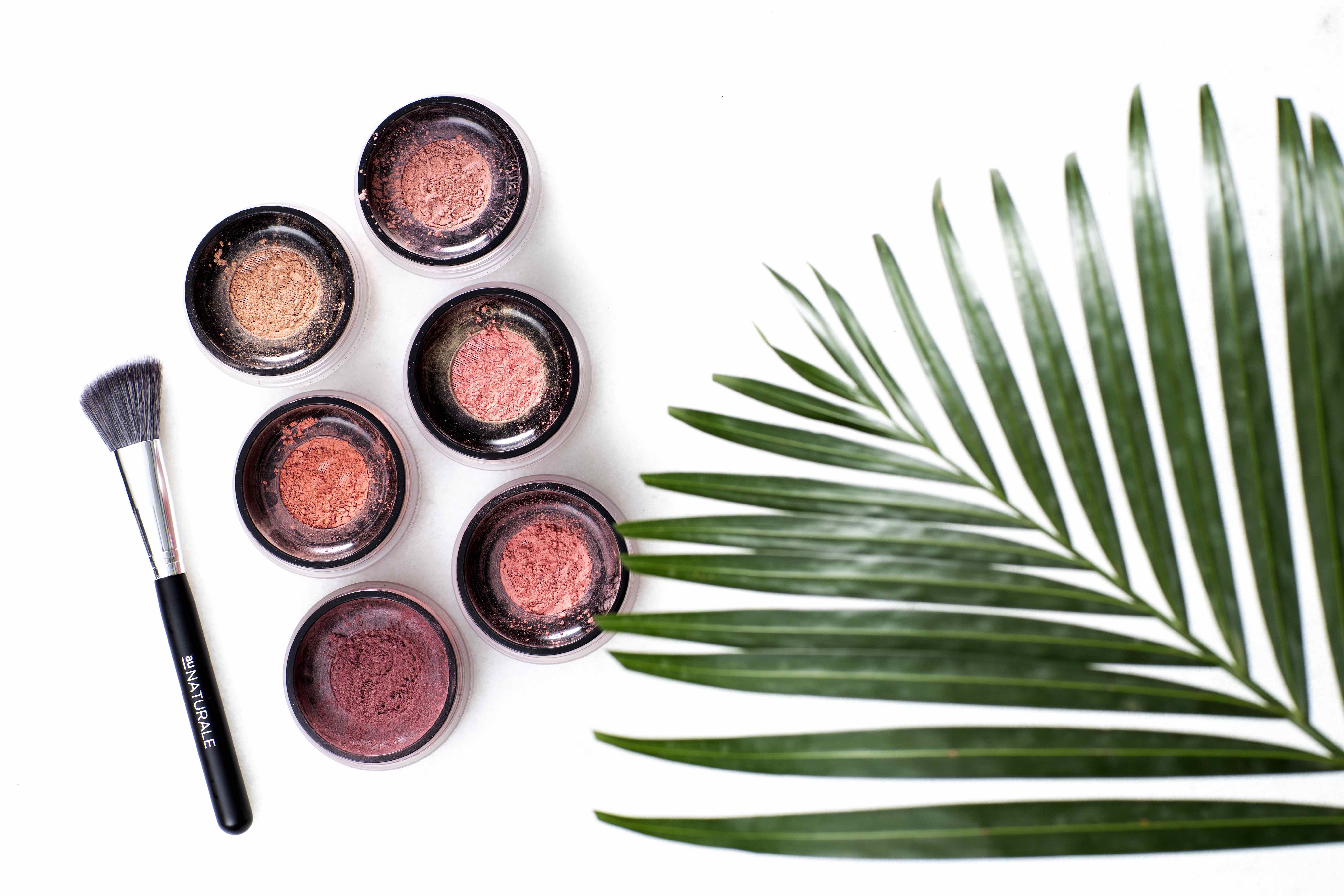 Last year, Au Naturale was on the hunt for investment, but Prange, the company's majority owner, ultimately turned away a deal on the table. She was seeking investment to fund scaling. However, Prange has been able to sort through how to scale up without securing external capital. The brand has stocked up on bulk ingredients and hired workers to execute production in its lab. Eight people work full-time on Au Naturale, and its head count jumps to 18 with part-time workers. "Instead of taking a bunch of capital, we are restructuring so we can optimize our growth and not have to bend over backward for new players that may not have the same values as us," says Prange, noting Greg Starkman, co-founder and CEO of Innersense Organic Beauty, has become a member of the brand's board.
As Au Naturale sticks to its values, the rest of the beauty ecosystem is following its lead. Prange argues Ulta Beauty's pickup of the brand is a vote for a different kind of beauty industry driven by openness and shared concerns for the planet and human well-being. "It means that consumers are asking for better products, and by better I am not just speaking about performance, but everything else that entails such as the health component and sustainability. People expect more out of their beauty products," she says. "I think there's an overall lack of trust in larger companies, so this indie beauty movement and the clean beauty category in particular is refreshing to consumers. Ulta understands this and wants to put more of these brands in its stores."