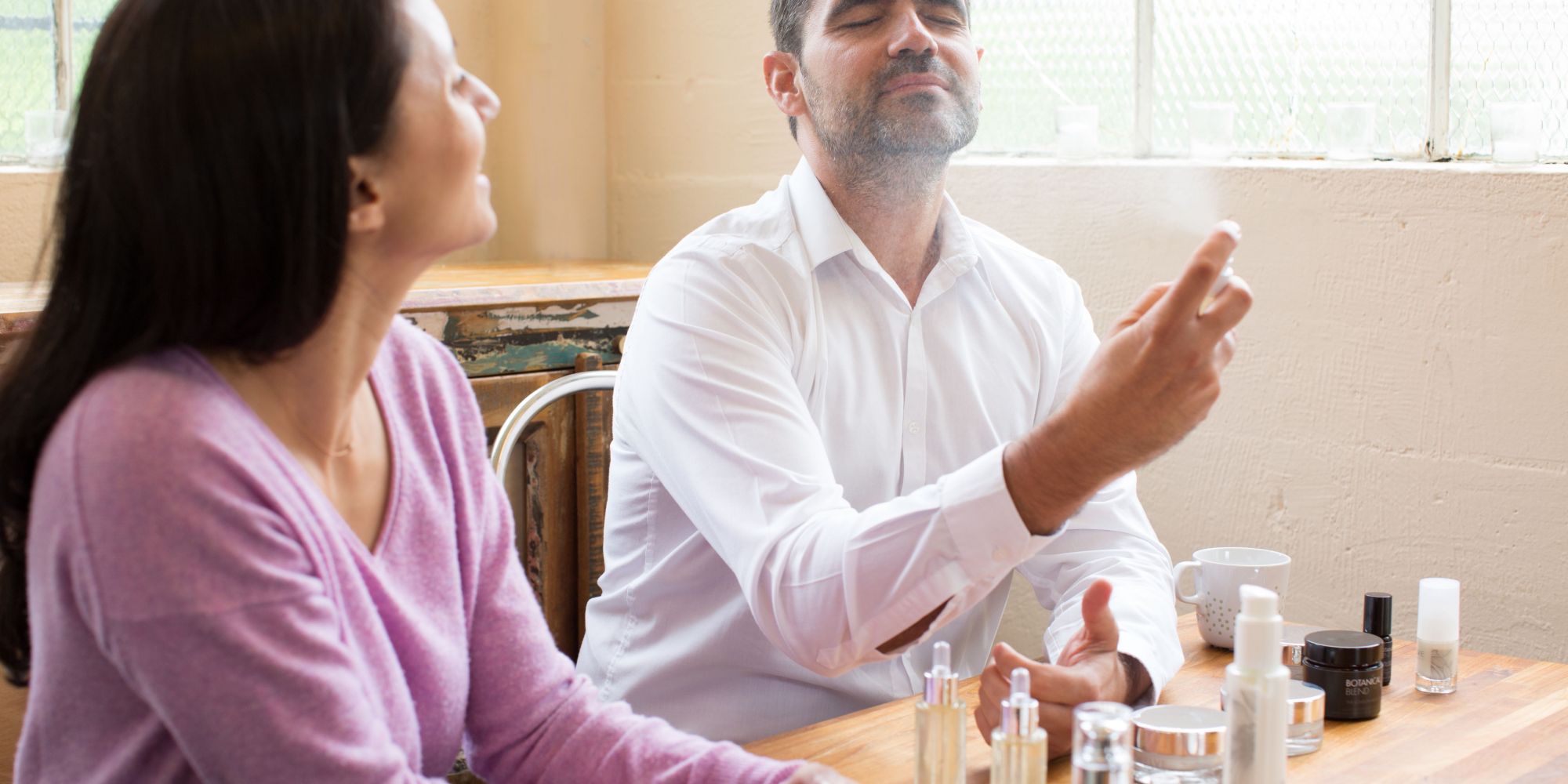 Ayla Stands Out By Paying Attention In An Era Of Short Attention Spans
Ayla founder Dara Kennedy is an established doyenne of natural beauty retailing, and her business isn't even a decade old. Well before Credo hit the scene, she sensed skincare customers yearned for attention and guidance that larger beauty chains couldn't supply. Kennedy caters to them with personal consultations and a handpicked selection of artfully crafted beauty merchandise in an intimate store environment, which she's currently renovating despite the doom and gloom surrounding brick-and-mortar retail. "Especially now, there's something about seeing and experiencing something in person that feels unusual and special," she says. "I think offering something like that that's hard to come by makes people feel like they matter when they visit us." Beauty Independent conversed with Kennedy about the face oil deluge, ingredient allergies, product development and store expansion.
When did you launch your store?
I worked in beauty for a long time, mostly in product development. I had some really great experiences launching products at Elizabeth Arden, Soap & Glory and Living Proof. I always thought I would have my own company, and I pictured it first as a product company. Then, the longer I spent in the business, I began to think there were so many products out there, but there aren't a lot of places to buy them with an experience that felt special and different. After Living Proof, I spent some time in brand consulting focused on retail brands so I could learn about building a retail brand. I launched Ayla online in February 2011 and then our location opened July 2013. That sort of happened by accident. It was intended to be our office, but locals liked to buy stuff at it and magazines featured it as a store, and that was lovely. In November, we are going to have more of a full-fledged storefront because people have been wanting it.
What's Ayla's core mission?
When you're shopping for beauty products, most places you go to will tell you that you are beautiful, but we are trying to show you how you are beautiful. It's a nuance, but, to me, it's everything. When you can show a woman how she's beautiful, it's empowering, and that's what the beauty business should be about. When I first started the business, I sent out a survey to all the women I knew, and asked them, "When do you feel most beautiful?" They responded that it was when someone else complimented or noticed them. I was a little disappointed because the feminist in me was like, they should just know it. What I realized was that those responses show it matters when women feel noticed. I want to do that in a retail experience.
What do you look for when considering new products for Ayla?
Whenever I'm looking at a product, I'm always trying to figure out if it fills a need not covered with our existing mix. Another thing I have learned is that, we might have one product that fills a particular need, but someone might not like the smell, form factor or texture, so we have a couple of choices. At the start, I was trying to be as edited as possible. Now, we are trying to remain edited to not be overwhelming, but we also realize people want choices. Sometimes people just have fun trying new stuff.
How do you discover new brands?
It's pretty random, to be honest. A lot of brands approach us, but, in a lot of cases, I will hear about a brand or see it somewhere. I think, with most of the brands that we carry, I approached them, but it does happen the other way. I often hear about something from someone else in the industry. Twelve Beauty is a wonderful brand made from an incredible formulator in Spain. I heard about the brand from another brand we carry. When I'm traveling, I will also see brands. I saw the brand Les Fleurs de Bach when I was walking down a street in France and saw it in a store window.
"At the start, I was trying to be as edited as possible. Now, we are trying to remain edited to not be overwhelming, but we also realize people want choices. Sometimes people just have fun trying new stuff."
Should brands not waste their time emailing you?
I feel bad because my inbox is this terrible black hole where emails go to die. I'm happy to get emails from brands, but they have to be patiently persistent and not take it personally that I don't respond right away. It may not be about my interest in the brand at all. It may be because I have too many emails.
What are bestselling brands at Ayla?
They change a lot depending on the weather, new things launching or magazine appearances. Twelve Beauty is doing wonderfully for us. When you look at its formulas, they look fairly simple because there isn't a long list of ingredients or some super exotic mushroom, but what he [creator Pedro Català] does is put the ingredients together in such a smart way that you feel it's what your skin really needs. The devil is in the details with formulas, and he really gets it right. Another one that does really well is Marie Veronique. I really love brands where the formulator is the founder.
What is Ayla's top beauty category?
Skincare is and will probably always be our biggest category. That's what most people come to us for first.
Is Ayla's online business bigger than its offline business?
Right now, most of our business is online, but it will be interesting to see how that shifts.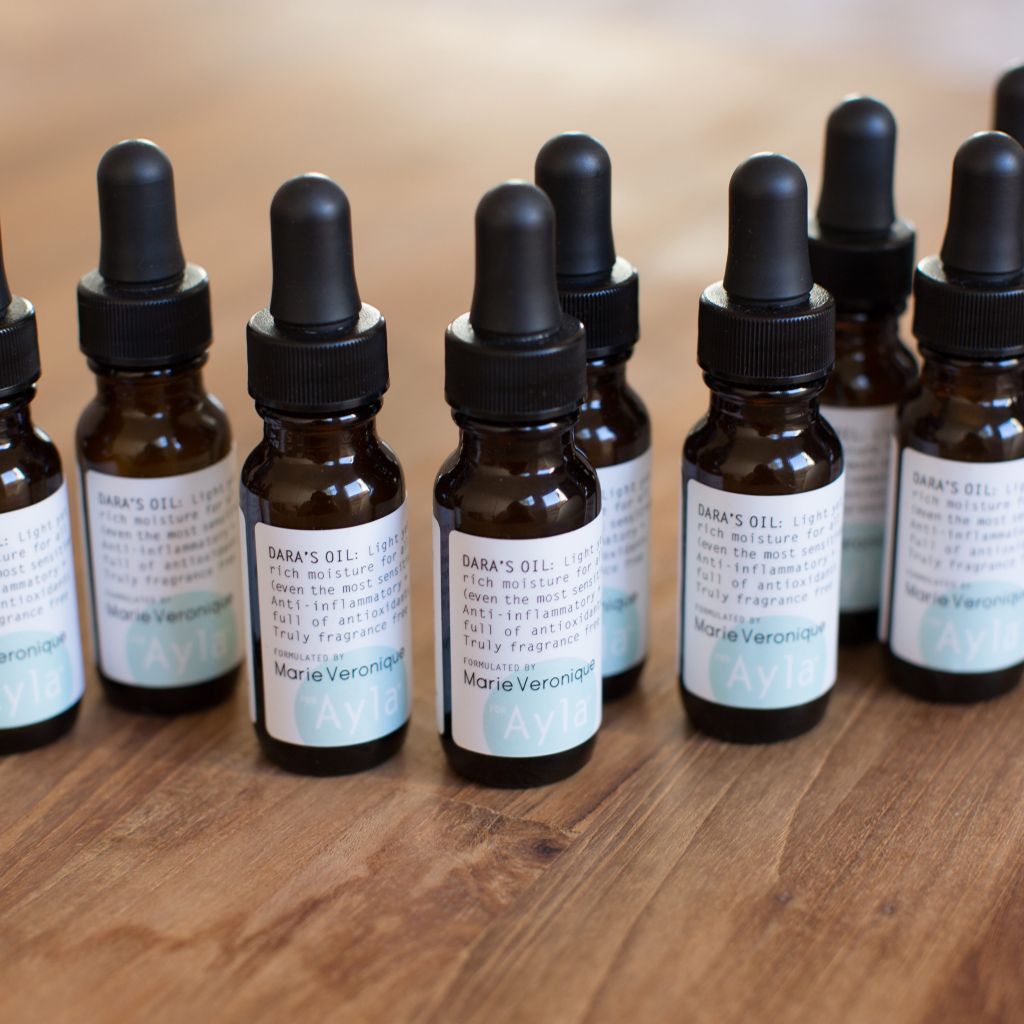 What is the Ayla take on makeup, fragrance and haircare?
We are always going to look at makeup as a way to enhance what you are already doing with your skincare. A lot of our customers want to wear as little makeup as they can get away with. I'm always looking for stuff that will work for women who don't like to wear layers and layers of makeup, but I also have an assortment that's flexible enough for night-out options. In fragrance, one of the reasons I love Ellis Brooklyn is because it's phthalate-free, but really smells like French fragrances. It doesn't smell like a patchouli mix. We are always looking for something really sophisticated. Hair is tough. It's hard to find great natural haircare products. The brand Reverie, which I adore, does a really nice job of making phenomenal products that are just as good as you would find performance-wise in a salon. They keep it simple, and allow you to use the products in your own way. I like that approach rather than telling customers you must do these specific steps or you're going to have a bad hair day.
What's important in developing a long-term relationship with Ayla?
Our business has three key pillars: The first is really wonderful products that do what they say they do; the second is we provide customer service that's above and beyond; and the third is that we do a fair amount of staff training. The brands that tend to do the best invest in training. Expert advice is another key piece. For example, we do a lot of blog posts and interviews with people, whether they are formulators or dermatologists. Brands that are willing to work with us on content tend to do well. MyHavtorn sent us a bunch of photos and reports on their sea buckthorn harvest, and took over our Instagram Stories.
You created the product Dara's Oil with Marie Veronique. Why?
It started when I was talking to her. I said, "I love your products, but I can't use any of them for an extended period of time because I have a vitamin E allergy." It's rare, but it's increasingly less so. It's in a lot of natural beauty products because it's a good preservative, and it's annoying because there's a lot of stuff I can't use. Marie said, "I will make you something. It will be a challenge." We went through a bunch of different versions, and this version of it I fell completely in love with. It has made my skin better than ever, and it works across skin types. I love that she was able to take on this challenge of making a product that's free of allergens. There are no fragrances, essential oils, nut oils or vitamin E. Typically, when you have a product like that, it's the equivalent of a salt-free rice cake and not very exciting, but she was able to make this the best face oil I've ever used.
"She was able to take on this challenge of making a product that's free of allergens. There are no fragrances, essential oils, nut oils or vitamin E. Typically, when you have a product like that, it's the equivalent of a salt-free rice cake and not very exciting, but she was able to make this the best face oil I've ever used."
There's been a flood of face oils on the market. What's been the impact of that influx?
Everybody and their mother can come up with an oil because they're fairly easy to stabilize and don't require a lot of testing. I notice a lot of the oils coming out are just meant to smell nice. They have a lot of essential oils, and those can be really sensitizing for the skin, much more so than vitamin E. The tough thing is that, if you have that propensity, the reaction gets triggered and, eventually, you can't use any fragrances or essential oils. We've had a bunch of customers come in with that situation. Face oils are part of the problem because a lot of them were formulated to smell and look nice, but, if you are using a lot of essential oils on your skin everyday, it's not a good thing. Dara's Oil is meant to give your skin a break.
Will you continue to make products?
It's been fun, so we will see. We are never going to be creating products just for the sake of creating products with our name on them. If we make something, it's because we have found something really special or whatever we are going to come out with didn't exist.
Is there something that you wish beauty brands would do more of?
I'm a big supporter of sampling. The products that we carry aren't cheap and, if someone tries something and they have a reaction to it and return it, there's nothing we can do with that product. It goes in the trash and creates waste. Providing samples is a way to try before you buy that's really wonderful.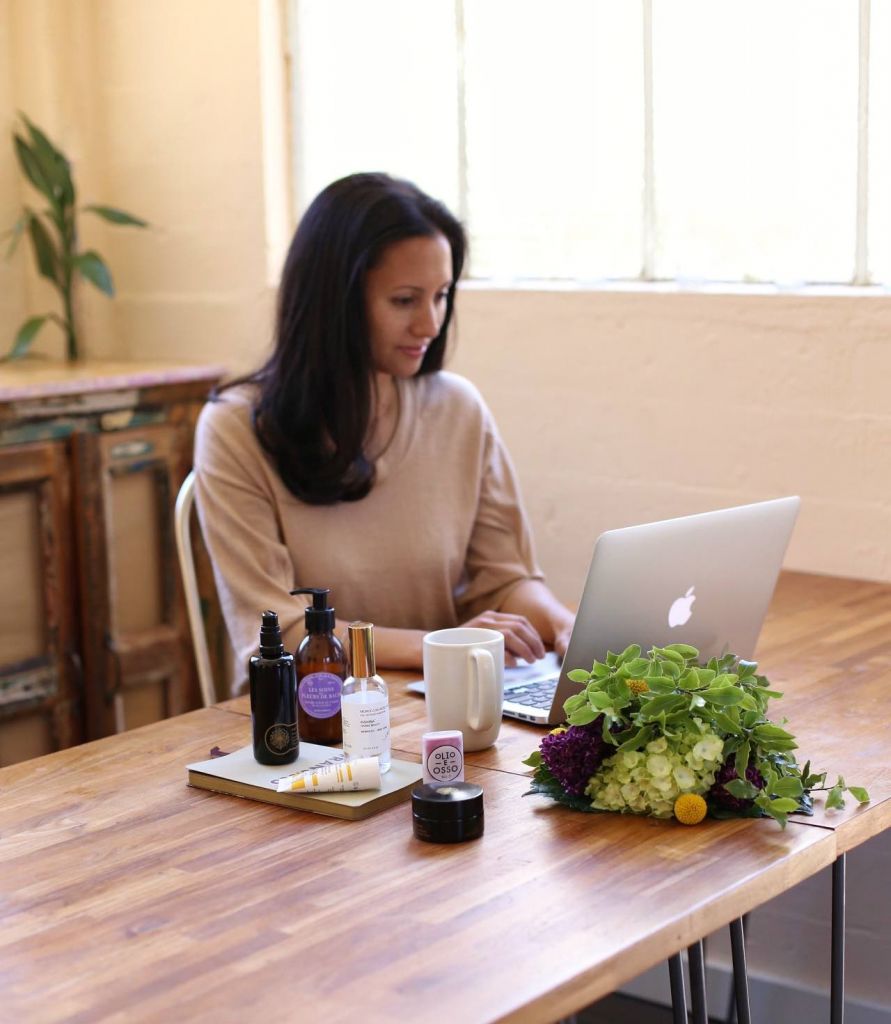 There's been an explosion of green beauty since you started Ayla. What is your opinion of what's happened?
I love that interest in green and natural beauty has grown as much as it has. I also think that, as green beauty has grown, you have to watch things. There's stuff that might be great, but there's also stuff that's not great for you. Using essential oils in every product in your regimen, I don't think that's great for you and, quite honestly, it's become hard not to do that. There's a lot of stuff that people are making in their garage, and I'm not really into that either.
Can you tell me a little bit about Ayla's growth?
We have been growing nicely, and I'm happy with our growth. At the same time, I've been very careful about keeping a focus on our bottom line. We are growing, but also growing healthily, and that takes discipline. I want to have a business that truly makes sense. When there are opportunities in front of me, I want to make sure we are able to take advantage of them.
Do you plan to open more stores?
We will see. I want to make sure we really focus on San Francisco first. Then, who knows? I'm not opposed to it.