Ayurvedic Haircare Brand Shaz & Kiks Raises $500K To Help Realize Its Big Omnichannel Ambitions
Ayurvedic haircare brand Shaz & Kiks has big omnichannel aspirations that will be bolstered by a $500,000 round of funding from friends, family and angel investors.
About half the funding is from Concept to Co, a firm led by Divya Gugnani, CEO and co-founder of Wander Beauty, that's invested in beauty brands such as Tower 28 and Topicals, and Fab Ventures, the backer of Good Light, Bloomi, Dr. Elsa Jungman, Bubble and Veracity founded by ex-Lancôme CEO Odile Roujol. The funding is on top of $150,000 Shaz Rajashekar and Kiku Chaudhuri, the sibling entrepreneurs behind Shaz & Kiks, a 2021 Beacon Awards winner, raised from family members to support the brand's launch in 2020. Shaz & Kiks debuted with Back To The Roots Scalp + Hair Prewash, its bestseller featuring 20 Ayurvedic herbs, oils and flowers designed to be the first step in a haircare routine.
"We wanted people who would be valuable growth partners for the stage that we're at and that we really felt could fill in the gaps for us that we needed," says Chaudhuri. "My sister and I have a lot of digital experience—e-commerce marketing and operations and finance—but the business of beauty CPG and then retail, those were two big skill sets that we identified lacking between our founding team." She adds the funding will fortify Shaz & Kiks' marketing and operations teams, and act as working capital for inventory needs.
A current focus for Shaz & Kiks is to prepare for its forthcoming partnership with Sephora. This year, the brand is participating in Sephora's Accelerate program offering guidance to emerging brands. Already, Shaz & Kiks has entered Credo, Thirteen Lune and Verishop. "We launched direct-to-consumer, and that's always going to be the core of our business and something that we're always continuing to grow and optimize, but we really want to be anywhere and everywhere our customer and potential customer could be," says Chaudhuri. "That goes beyond just our website and our own platforms because we want to be a global, huge haircare company one day."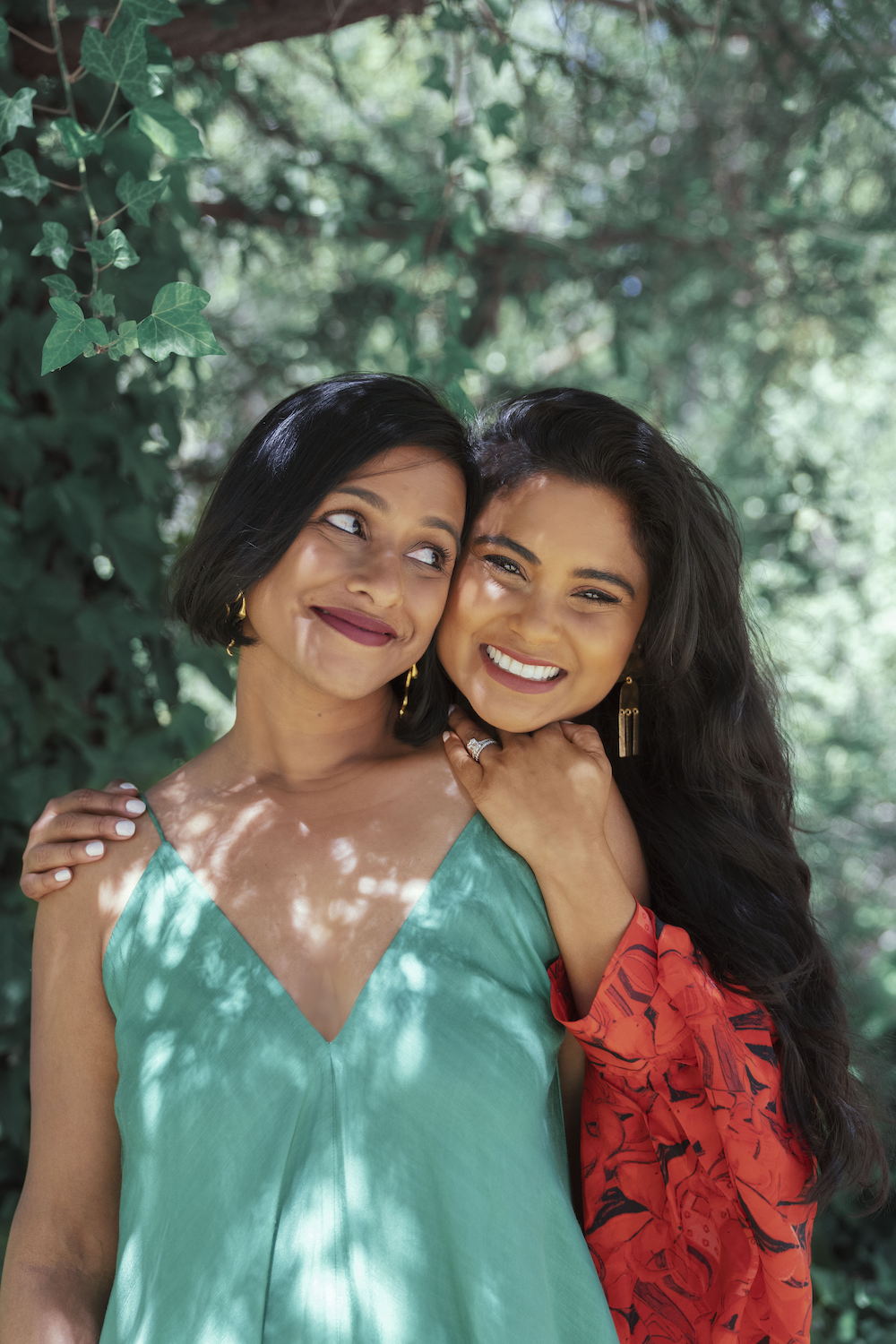 Sephora Accelerate isn't the only program Shaz & Kiks has been a part of. Chaudhuri and Rajashekar were in a SKU cohort last year. SKU is an accelerator program for emerging consumer packaged goods brands. It was beneficial for navigating the murky investment space and putting together a standout pitch deck, according to Chaudhuri. "You really start honing in on your why," she says. "Even just going through that whole process of different word choices, different imagery, that was all very helpful." Fine-tuning the pitch took about four months, although Chaudhuri points out it's ever-evolving. To pair with the pitch deck, Chaudhuri and Rajashekar created a video summarizing it that was sent to potential investors.
Another vital takeaway from SKU was a grasp of the financial and legal implications of raising money. Prior to securing capital, Chaudhuri says an important outlay for Shaz & Kiks was hiring a lawyer. "That's one of those things that you should never skimp out on," she stresses. "It is probably one of our most expensive line items."
There are several fundraising paths brand founders can go down. Do they want to work off a convertible note or start with an equity round? Chaudhuri recommends founders figure out the route that works best for their brand. "It's great to talk with other founders and experts who went through this and to understand their experience and their knowledge, but that really means that you got to take it and then calculate what it means for you in your business, how you want to grow, what your needs are," she says. "Understanding all of your options is crucial and understanding what works for you."
Chaudhuri and Rajashekar wanted to wait until they had a full year of trailing revenue before raising money from angel investors. They also waited until Shaz & Kiks' enlarged its assortment with two products released in July—Balancing Clay Hair Cleanser ($42) and Nourishing Naram Conditioner ($42)—that boosted monthly sales. Chaudhuri says, "You want to increase as much revenue as possible so you can get as great of an evaluation as you can." Shaz & Kiks is projected to hit $1 million in 2022 sales.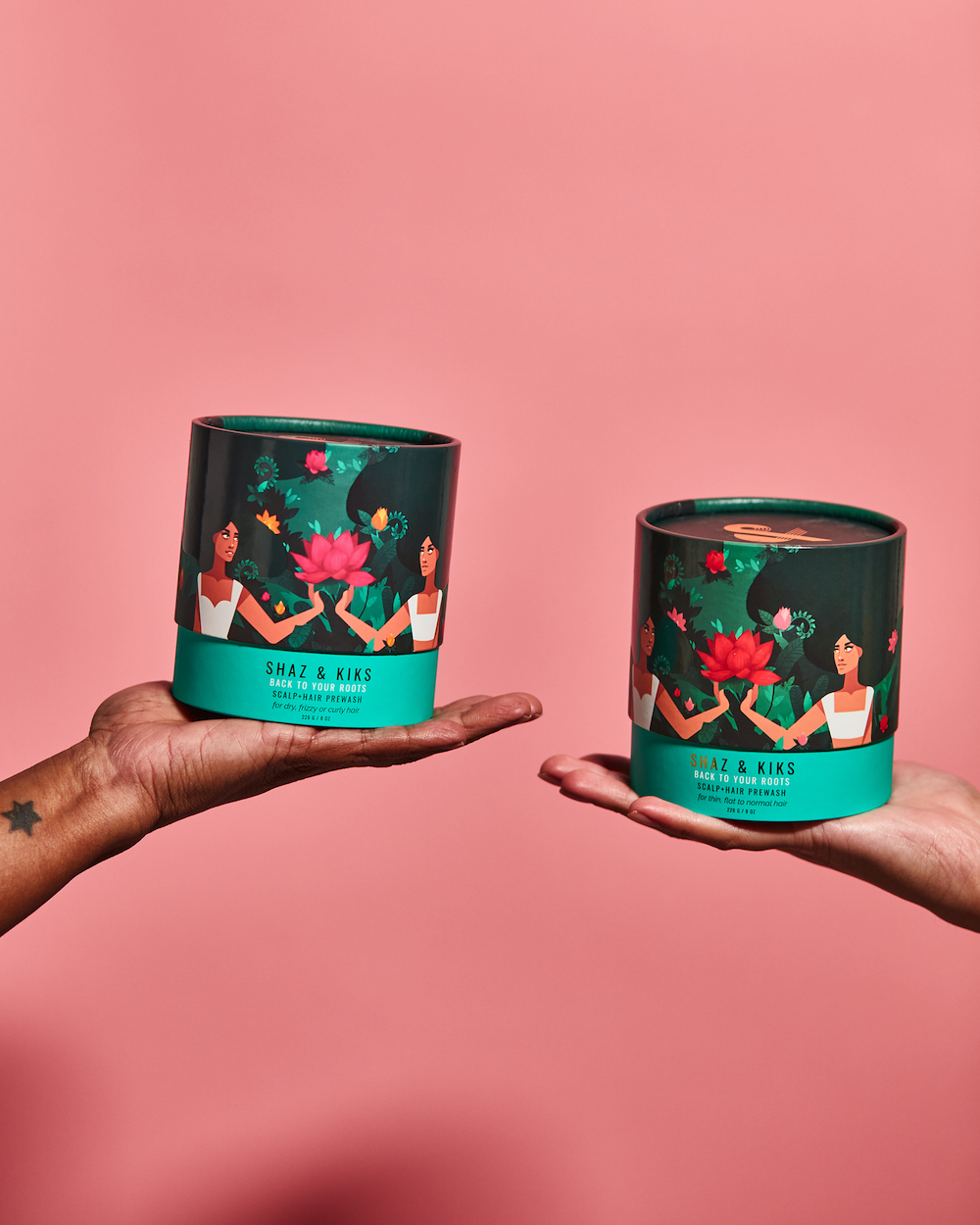 After raising initial funding from friends and family, Chaudhuri and Rajashekar turned to LinkedIn to search for potential angel investors, combing through almost every conceivable connection. Chaudhuri received inbound interest from technology investors within her professional network. She has a master's degree in marketing and was formerly director of digital growth at the magazine publisher Condé Nast. Chaudhuri didn't end up accepting any of the offers.
"They function a very different way and operate very differently than beauty," she says. And she notes they couldn't provide the beauty and retail expertise Shaz & Kiks was interested in. "When you're new to this, you are so grateful for anybody even hitting reply to an email that you can very quickly say yes, and it may not be the best thing in the long term," says Chaudhuri. "Saying no is, I think, just as important as saying yes."
Chaudhuri highlights that there are many misconceptions about raising money. For example, when a brand manages to draw capital successfully, the brand is often believed to be a success, but raising money doesn't automatically equal success. At Shaz & Kiks, Chaudhuri says the view is that funding is "a vehicle to be successful." In order to foster its growth and success, the plan for the brand is to raise another round of funding in a year to two, with the caveat, per Chaudhuri, that she and her sister keep ownership "in whatever capacity that best suits us."
Shaz & Kiks doesn't intend on losing its family business spirit. Chaudhuri and Rajashekar are keen on personally continuing to spread its products and celebrate their South Asian culture. Chaudhuri says, "We want to bring these Ayurvedic rituals and ingredients to the world with authenticity and really educate our community on how to embrace this 5,000-year-old healing system."