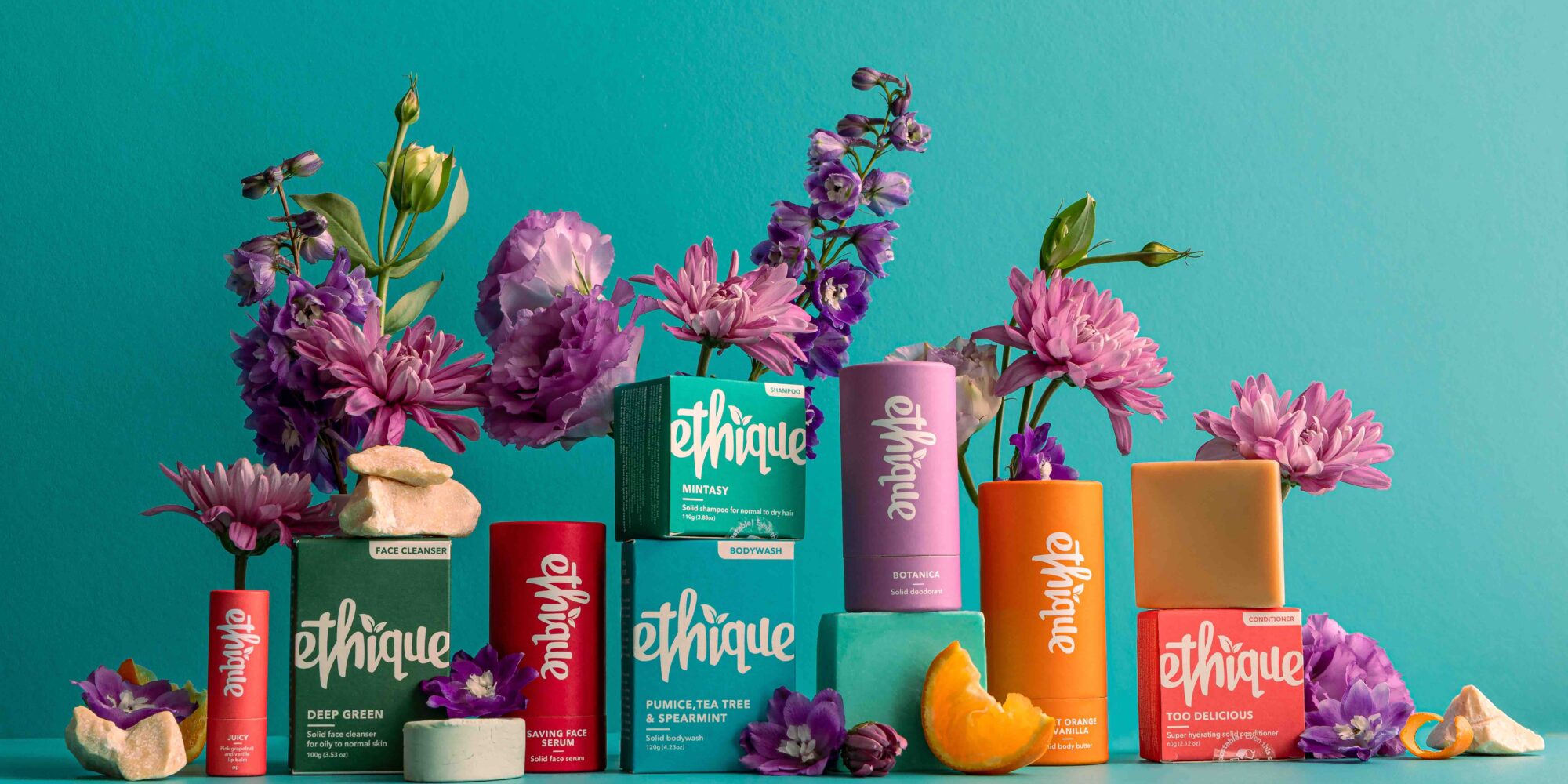 Bansk Group's Chris Kelly: The Premiumization Of Haircare "Is In The Third Inning"
Founded by former Coty and Reckitt Benckiser CEO Bart Becht, Bansk Group has quickly established a significant presence in haircare with the acquisitions of three eco-conscious haircare brands: Amika, Eva NYC and Ethique. The private equity firm's focus on haircare comes as deal activity in the category has been bustling.
Following Olaplex's IPO in September last year, which valued the brand at over $15 billion, Procter & Gamble, Wella, Helen of Troy and Boosted Commerce scooped up Ouai, Briogeo, Curlsmith and FoxyBae, respectively. But Chris Kelly, partner at Bansk Group who previously co-led the consumer and retail vertical at TPG Growth, another private equity firm, underscores Bansk Group's interest in haircare isn't just because it's hot now.
"When we started Bansk Group three years ago, the vision was to create a special place to build unique and compelling consumer brands. We do this because it's something we're passionate about, but it's also something that we have experience doing," he says. "We're completely dedicated to building what we call distinctive consumer brands. The distinctive part of it is really important. We want to identify brands that have exciting future opportunities."
In a wide-ranging interview, Beauty Independent talked to Kelly about areas of opportunity within the beauty industry, macroeconomic conditions, the most important metric he zeroes in on when evaluating a company, why sustainability isn't incompatible with brand growth, and the TikTok trend "marinated makeup."
What role is Bansk Group carving out?
We invest in beauty and personal care, consumer health and food as well as household products. In each one of these categories, we've been involved collectively in more than a dozen businesses. We have long-term roots in them. That's great for understanding how they work, and we have great relationships with management teams that can help professionalize businesses or fill roles where needed. We love the narrow focus because it allows us to go really deep in these categories.
Bansk Group has invested in three haircare brands. Why?
If you go way back to the beginning of when we were starting our firm, the goal we always had was, let's let the desires and the trends the consumers are responding to lead us. Haircare was a space where we saw a lot of innovation happening and brands emerging and becoming successful fulfilling demands the consumer had.
Fast forward to today, and the way we talk about that now is this idea of premiumization. Trends that have influenced skincare and cosmetics are playing out real time in hair. We have been looking for businesses that we think really deliver on their brand promise and have really strong outcomes for the consumer. That's where our thesis came in, and the individual brands are an outgrowth of our point of view on what we thought was compelling in the market.
It seems like everyone is interested in finding the next Olaplex.
It's an incredible story, and when we see brands accomplish what they have accomplished, it does raise general awareness with strategics as well as individual investors as to what the opportunities are. We see it less as a catalyzing event about what brands can do—there have been brands out there doing a lot of special things—but it's really instrumental in driving attention from equity market analysts and strategics to why the haircare space is going through a compelling period of time.
How do you see the haircare segment going forward?
The premiumization trend is in the third inning as opposed to the seventh inning for higher end haircare products. Haircare consumers' product expectations are higher than in the past in light of other beauty segments introducing innovative premium products. Today's haircare consumer is seeking brands with proven efficacy and innovative products that also meet today's much higher ingredient standards. I don't think that trend will abate one bit.
The retail community tends to respond to what the consumer wants as opposed to vice versa. We see retailers dedicating more and more space to hair. That's still happening at Sephora and Ulta, and it even comes down to their partnerships with Kohl's and Target, respectively. I think there's plenty of continued distribution opportunity for brands fulfilling this promise. If you simply look at wallet share of prestige between haircare, color cosmetics and skincare, haircare is way below them in terms of penetration.
When you look across the beauty industry, what areas are you focusing on?
If we back up, we are very thematically focused. We are studying the market, we are always trying to listen to what the consumer wants. If you look at our portfolio, we very clearly believe in brands that authentically have a point of view on sustainability. Ethical values are compelling and important from the consumer standpoint.
We are always looking for brands that are effective. Efficacy is measured by both the consumers telling us that it works and clinical results. The other thing we are watching very closely is this idea of creating beauty from the outside in and inside out, in particular making sure you are taking care of the health of your skin and hair through routines that are not only topical, but also are treating the underlying health to ensure that your skin and hair performs the way you want it to. We think that is interesting. There are plenty of brands trying to do it, but it needs to fit with your brand positioning. It can't be an idea bolted onto an existing brand.
We tend to look for brands that are successful across channels. We have seen a lot of DTC brands over the years, but I personally have been very focused on what can you achieve in all channels. At the end of the day, it's hard to disaggregate sales that have been purchased versus sales that have been earned because consumers love the brand, especially when a brand is new. We really look for brands that are performing well in retail, and in the case of some brands, professional channels as well as online.
How has the macroeconomic environment affected your approach?
It is hard to say how it will influence our investment appetite quite yet. I see it as too early to know how the economic conditions are affecting the consumer. We see strengths in our existing brands, but there are some pockets of softness generally, mostly in retail for value consumers. It's logical why that's happening. You have years of government subsidies rolling off in a post-COVID world, and the pain of inflation is more acutely felt in households that are lower income.
We are watching the economic conditions really closely and waiting to see if it will impact what's happening with more masstige and prestige brands, but, at the moment, we don't see it. At the same time, we go back to our first principles, and what we care about is identifying brands that are distinctive, that have long and exciting futures ahead of them.
You are never going to predict perfectly what is going to happen with the economy, but I think, years from now, if you buy the right brands and you do the right things, you are going to be happy with your choices. U.S. consumers are an incredibly resilient group of people. You usually don't go wrong by betting on them.
What consumer shifts from the pandemic do you think will be lasting?
A lot of what we have experienced has been temporary. You already see the sales shift online balancing out across all the different channels as people have by and large become more comfortable shopping in stores. From our perspective, probably the most compelling thing that happened during the pandemic that we think persists is on the health-focused side of the consumer psyche.
I still see everybody breaking out Purell a lot more frequently they were before. I think people are generally focused on their overall wellness and trying to prophylactically treat colds, flus and other things. It's hard to say the impact on beauty, but we will see. What you do see is that categories that during COVID weren't as attractive are coming back now and will continue to come back. I think you will see color cosmetics being a good-performing category going forward.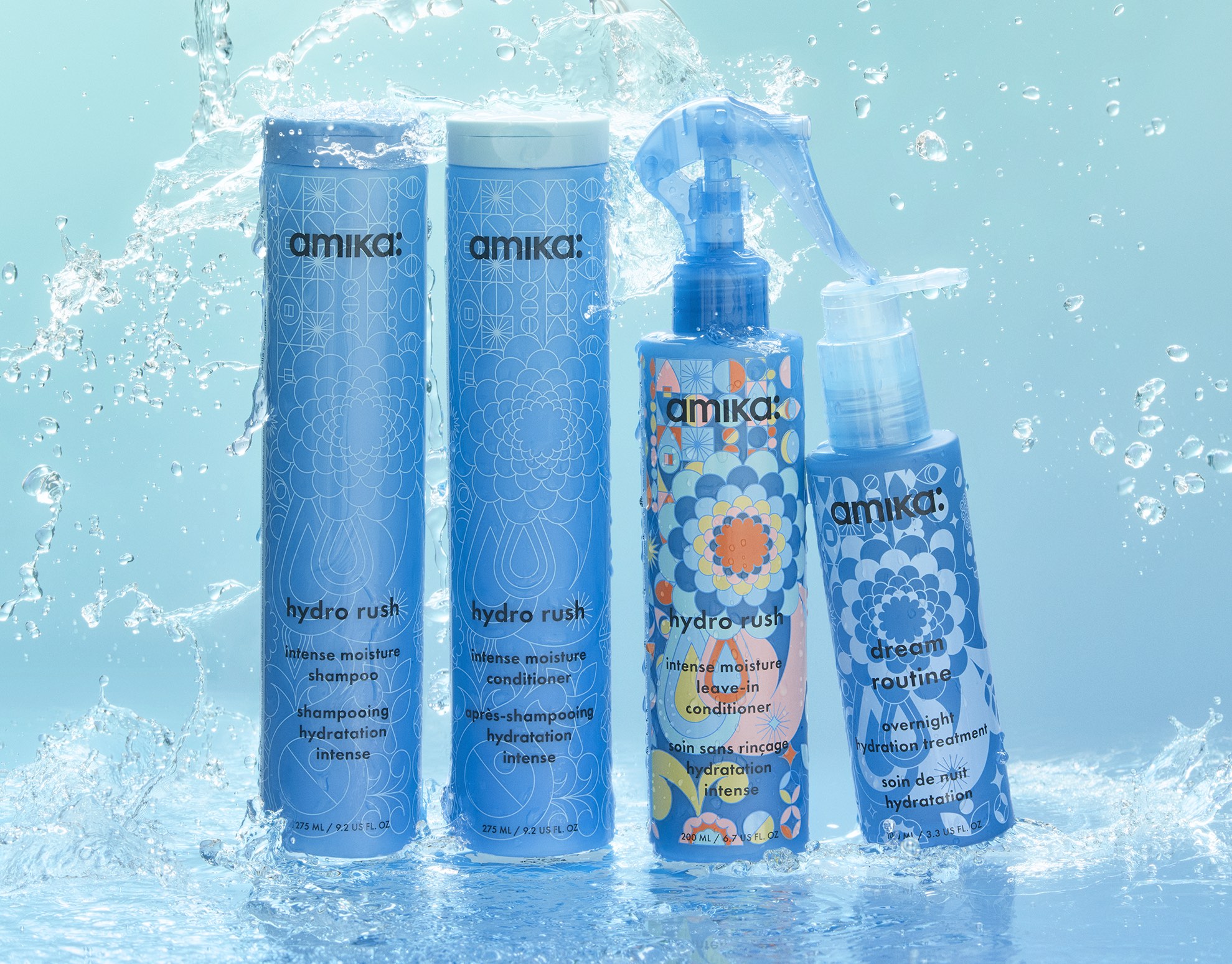 Where do you think health and beauty might merge?
We are seeing more and more focus on hair growth, regrowing hair that's been lost and restoring it. I think having a more scientific or health-focused approach to that will be really critical. That bleeds into the haircare space because you can't just do that by offering a thickening shampoo or offering what has traditionally been a cosmetic way of dealing with more of a chronic issue.
Treatments that have been clinically proven to promote hair growth are a really interesting area. There's a number of brands that are doing this, and I'm not totally sure who ends up becoming the winner here or whether it is a single brand that wins the day, but I do think, from a consumer standpoint, there is a lot of interest in those type of products.
What demands do you see consumers placing on brands when it comes to sustainability and other societal issues? 
We live in an age where there is a cohort of consumers who really want their brands to stand for something beyond the efficacy of the product. You cannot ignore what your consumer wants, and you see brands catering to that. I think it's incredibly important that, when you build a brand, it is authentic in the mission that it has.
So, when we think about Ethique and why we got involved in that brand, we love the mission, it resonates with the values we have as a firm, and just as importantly from a business standpoint, it became very clear to us that their mission was not a marketing campaign. It's not something that they thought they should do because it would help differentiate them. In my experience, the consumer is incredibly savvy and can sniff out in a millisecond when the efforts people are making in these areas aren't really sincere.
The other thing is, because it's such a mission-driven brand, when we focus with them on how we are going to help them grow, what we have to really think about is, how do we tell the consumer how efficacious your product is on top of telling an incredible story about sustainability? You have to ensure you are also helping your customers see how good the product is.
How do you balance building a big, profitable company with sustainability?
I totally understand the question, and I guess I don't necessarily see those two things always in competition. When I was in my prior role, we had a focus on building brands that had a positive social impact. We were looking to invest in brands where the effort toward social impact wasn't competitive with the motivation of these brands to be successful.
With Ethique, I personally don't see a competitive dynamic there. The more true we are to ourselves, the more we are making products for the consumer who exists in the world who wants products that are ethically sourced and not contributing to landfills or leaving plastic that's escaping into the oceans.
That consumer is there, and they are craving product like this. When the product is good from a performance standpoint as Ethique's is, then we are successful in reaching them. Do the products cost more to make, and does it cost more to package them sustainably? It absolutely does, but it's also a product that's highly desired by their core consumer. I think that, if we started to whittle away at the brand promise, we would very quickly alienate people who have become our biggest cheerleaders.
Is there any way you evaluate companies differently now than you did when you started invested based on your learnings?
It evolves, but there are first principles in everything you do. If I could only ask one question now, I would typically want to see how often existing customers repurchase a product. That's by far and away the best measure. Do people like you and want to return to buy your product again? There are so many surveys that you can do, there are millions of calls to customers, retailers and experts that you can make, but, if you had to boil it down, you are really looking for a brand the consumer loves and is coming back to.
If I had two questions, I would be talking to our team members who are always evaluating products. Ninety percent of the products we sell in the beauty channel are to women using the products. We are committed to having a diverse team that represents the consumer demographic as we think it is critical to have diverse perspectives on our team. We are always hoping to get firsthand accounts of how a product is working for someone.
When you think about possible exits for brands, how do you see the landscape changing?
Exits happen to different parties at different times with different values because the companies are compelling. Sometimes you get the benefit of one company blazing the trail and others try to follow on, but usually that is quite short-lived. In the beauty market, you are always going to have a really strong group of strategics who want to buy brands that are performing well. It's core to their strategy to drive topline growth and stay relevant with their portfolio of brands.
We continue to see strong players come into the private equity market, people with expertise who are thoughtful about how you build brands. It's a relatively small group of investors who back beauty brands and help them achieve their full potential. You will continue to see successful brands go that route, and a lot of those brands will end up going to strategics.
You may see some IPOs in the future. We saw that with Olaplex, and we have seen other companies go public through SPAC vehicles. I think the jury is still out a bit. Olaplex is a very unique company, and it's had great operating performance. This cohort of companies that are now public will impact whether you see future companies that are standalone single brands decide that a public market exit makes sense for them.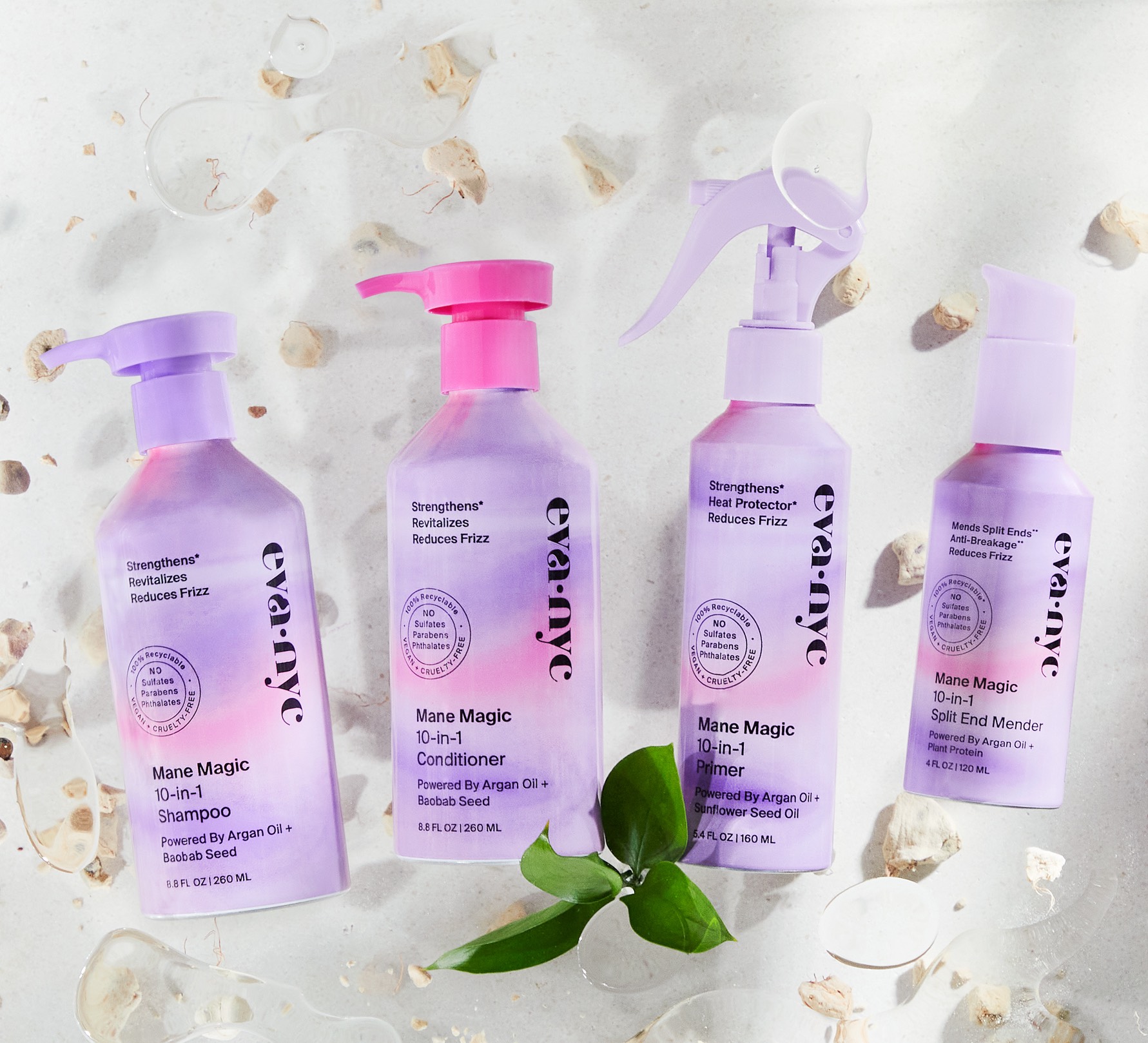 When you're pondering the state of consumer brands, what issues are you pondering most? 
We are continuing to refine what we believe makes a brand distinctive. Often, I'm pondering, are the brands that we are looking at really that special? Do they have a sustainable level of differentiation? Are they going to last the test of time? That's the debate that's most important inside our firm.
I'm also thinking, what are the areas that haven't quite been innovated the way that some other categories have? What areas are ripe for premiumization like what we are seeing in haircare? The world doesn't turn on a dime, so these are usually multiyear evolutions.
You say the world doesn't turn on a dime, but TikTok trends happen very fast.
Look, the consumer is doing something interesting every day. There's a new TikTok trend called "marinated makeup," and the whole idea is you don't have to have perfect makeup. It goes back 20 years to a less of a put-together look. Who knows if that will spur an entire wave of innovation inside color cosmetics?
I have no idea, but what we do see is the consumer is constantly experimenting and doing all kinds of things with their beauty routine. We watch it, but we wait. There's plenty of examples of trends going up like they're filled with helium and coming down like a lead balloon, but we believe in truly sustainable trends that the consumer is leading and the idea of sustainable differentiation for a brand.