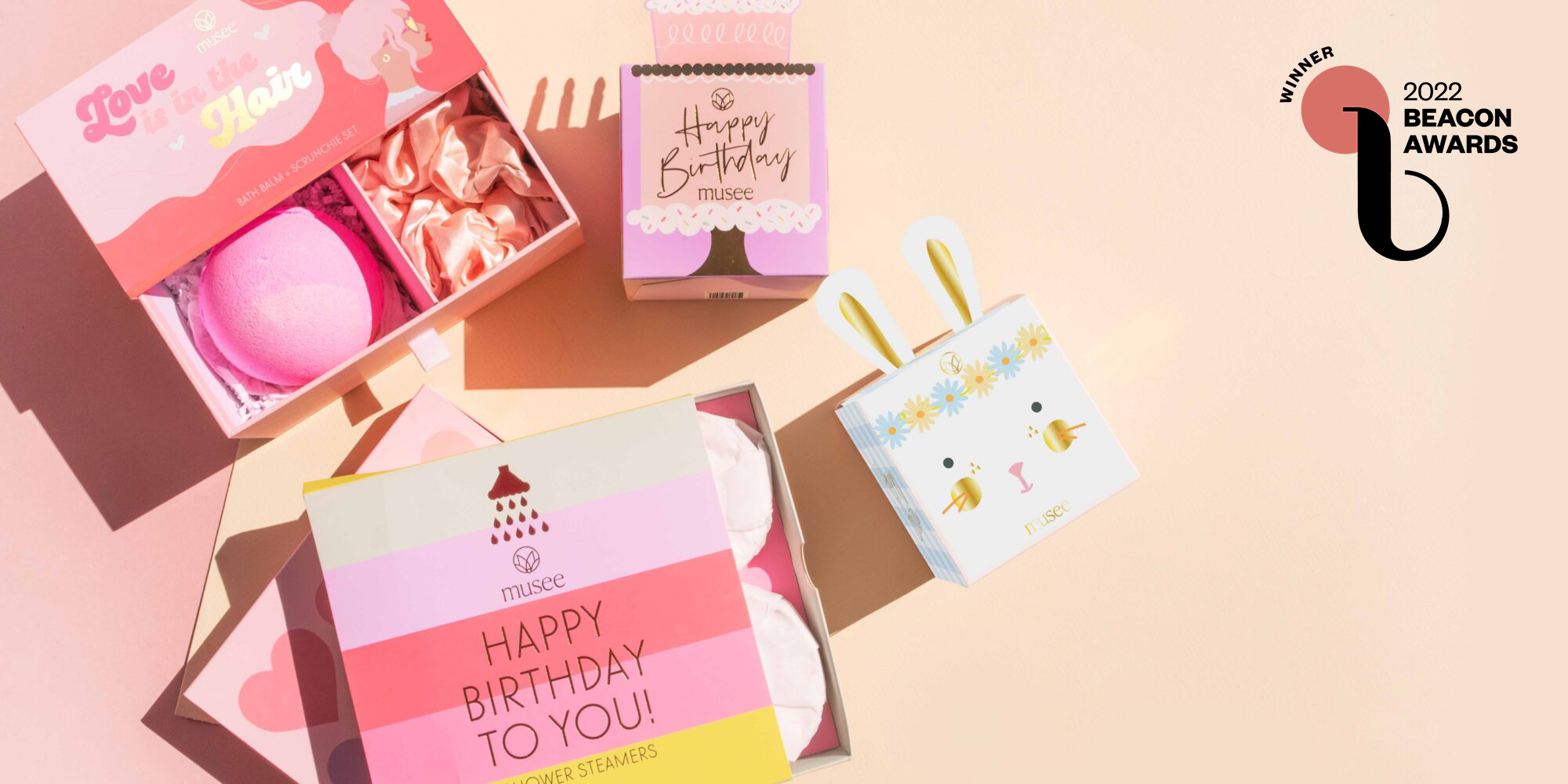 Beacon Award Winner Musee's People-First Bath Products Business
For Leisha Pickering, CEO and founder of Musee Bath, winner of the 2022 Philanthropy Beacon Award, creativity is as necessary for number crunching as it is for developing bath products. "People often think of creativity as being solely artistic," she says. "I think, whatever your strengths are, you can use them in creative ways."
It isn't just this mindset that makes Pickering, a self-professed risk taker with a healthy dose of naïveté, unique in the bath products space. After all, bath bombs are hardly novel inventions. Nearly 12-year-old Musee's uniqueness lies in its genesis and purpose providing work to vulnerable populations.
Originally from Memphis, Pickering, a former pastry chef and event planner, never thought of bath bombs as a money-making venture before moving to Mississippi, where she raised five children she shares with former congressman Chip Pickering. But the economic disparities in her new home begged the question: How could anyone ignore the problem?
"The area I moved in, which is Madison County, it's one of the wealthiest counties in the state. You have people with great wealth, and then you have people with great need," she says. "Madison County bumps up to the Delta region, and the Delta is one of the poorest regions in all of our country."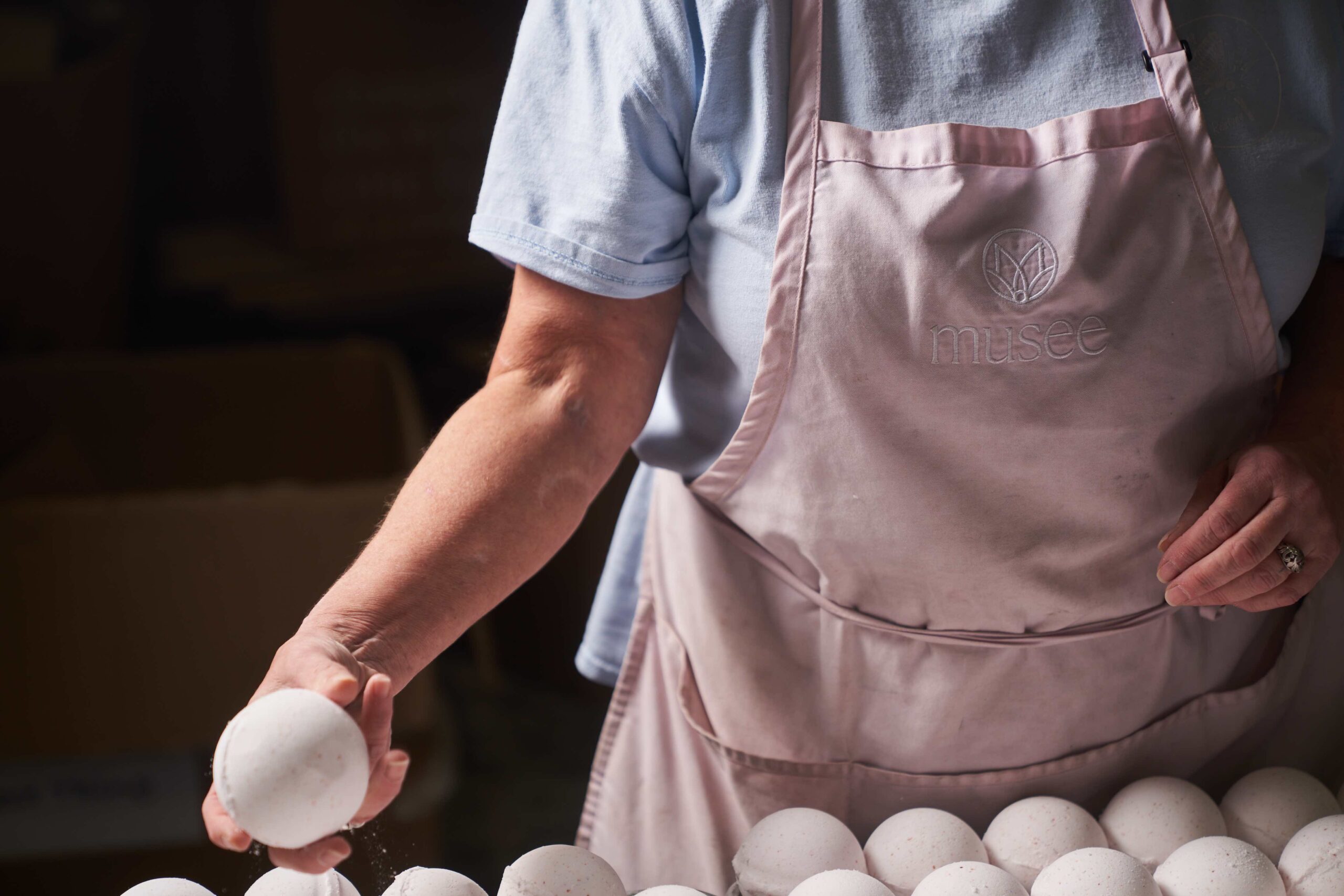 She may not be able to change the world, but Pickering concluded she could make a change in the area around her and began offering jobs on her farm to Delta residents. Realizing the gig work wasn't sustainable, she strove to figure out doable long-term opportunities she could offer.
At the time, the popularity of bath bombs was growing. If she leveraged her pastry and design talent to learn how to make them locally with natural ingredients, Pickering determined she could teach others to do the same and enlisted her friend Adam Pierce, now VP of Musee, to assist her.  "I wasn't really thinking about creating a company," she says. "I was just thinking of a creative way to help people."
"Whatever your strengths are, you can use them in creative ways."
She began producing the bath bombs or bath balms in Musee's parlance in her kitchen and selling them at farmers markets. "About four years ago, we bought a 50,000-square-foot facility, and it's right here in the heart of our community," says Pickering. "Everything is made and touched by the people we employ. All our packaging, all our designs, everything, all of that is done here too. We create everything in-house."
Musee's team of roughly 50 people is partially recruited from three oft-neglected communities in the Delta region: women coming out of prison, people with disabilities and those who grew up in chronic poverty—and they aren't only responsible for entry-level labor. They're in the company's leadership and oversee its office, among a range of duties. They're not simply employed, but mentored and supported in pursuit of their individual goals.
Pickering says, "What we choose to do is look at the beauty in people's lives. We choose to look at the potential of who they are. A fundamental belief we have is if you surround a person and create a community around them, they can flourish."
She adds, "We invest our lives in the people that work with us. Everybody here is of great value. I had a small idea, but it's taken the heart and hands and the gifts of all these people to help it flourish. Everybody here is essential in getting product out the door."
"What we choose to do is look at the beauty in people's lives. We choose to look at the potential of who they are."
Today, due to the work of its team, Musee's merchandise has expanded to shower steamers, bath salts, candles and bar soaps, and its distribution reach has expanded to Anthropologie, Macy's, Maisonette and numerous boutiques. It's in about 5,000 stores. For the recent holiday season, it was selected by Oprah Winfrey for her favorite things list for the second consecutive year.
The brand's name, which is pronounced mu-see, is particularly meaningful to Pickering. She explains, "When my youngest son was a baby, I would always say to him, 'You're my musee.' The word 'muse' is used as the artist's inspiration. For me, 'musee' represented more than inspiration. It was the sort of things that brought you joy."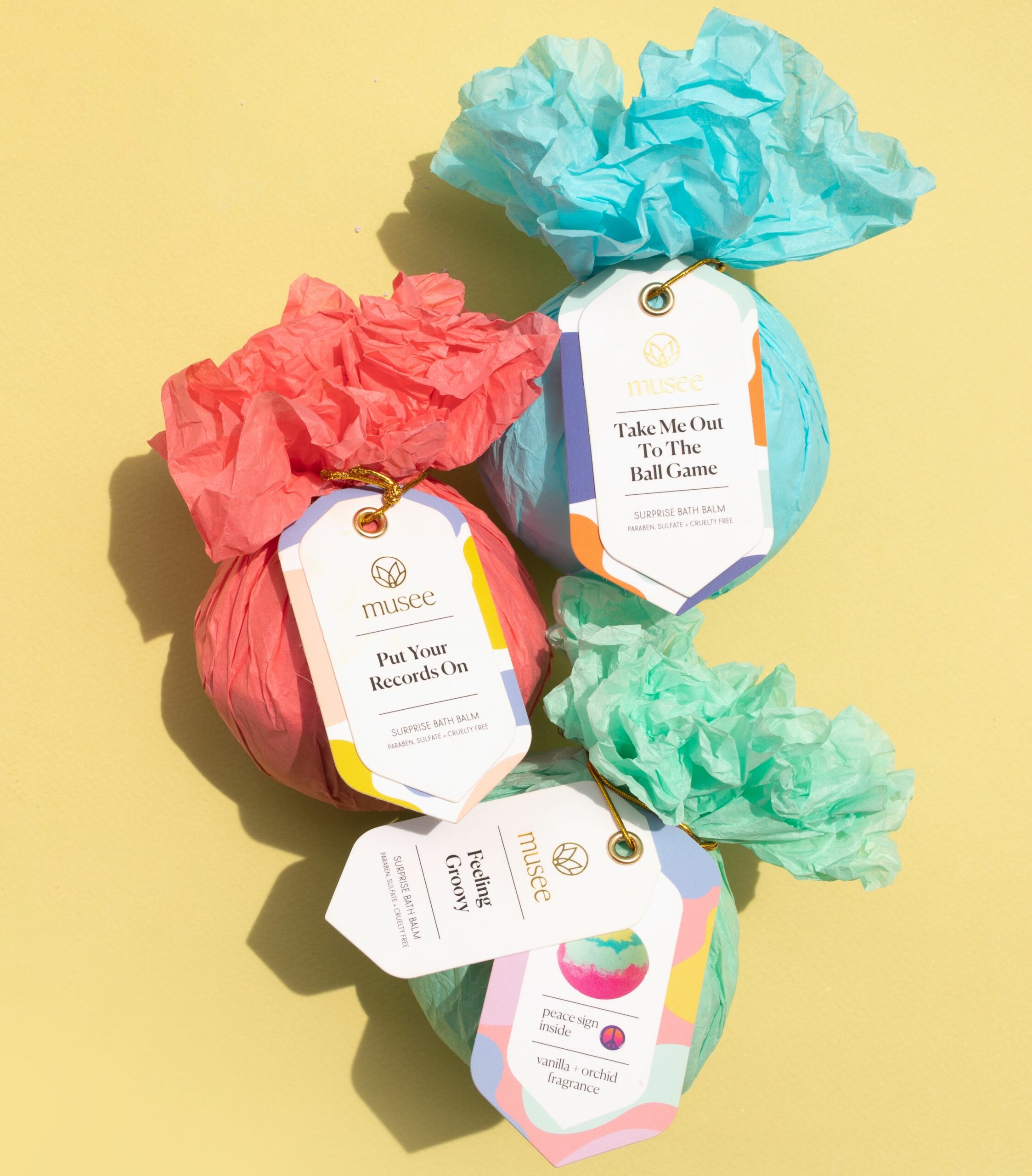 She continues, "When we were first making bath bombs, I started naming them after songs to keep them organized. Once we seriously started thinking about making this a company, and we were trying to brand it, I started researching muses. Muses were water maidens, and they spent all their lives singing songs. So, it kind of pulled it all together."
Musee has taken its mission far beyond Madison County by partnering with Schools for Haiti, an initiative that dispenses teacher salaries, books and student meals to eight schools in the Caribbean country. It's out to prove that a business can have an impact internationally as well as right where it's planted. Pickering doesn't want to give the impression, however, that Musee's model has always been an easy ride.
"Musee operates a bit like a family. We share birthdays together. We have baby showers. We share life together. Some people come, and they flourish," she says. "The other part of it is some people disappoint you. In life, people are going to let you down sometimes. So, that's probably been one of the greatest joys and one of the greatest sorrows, but seeing the successes have far outweighed the disappointments."