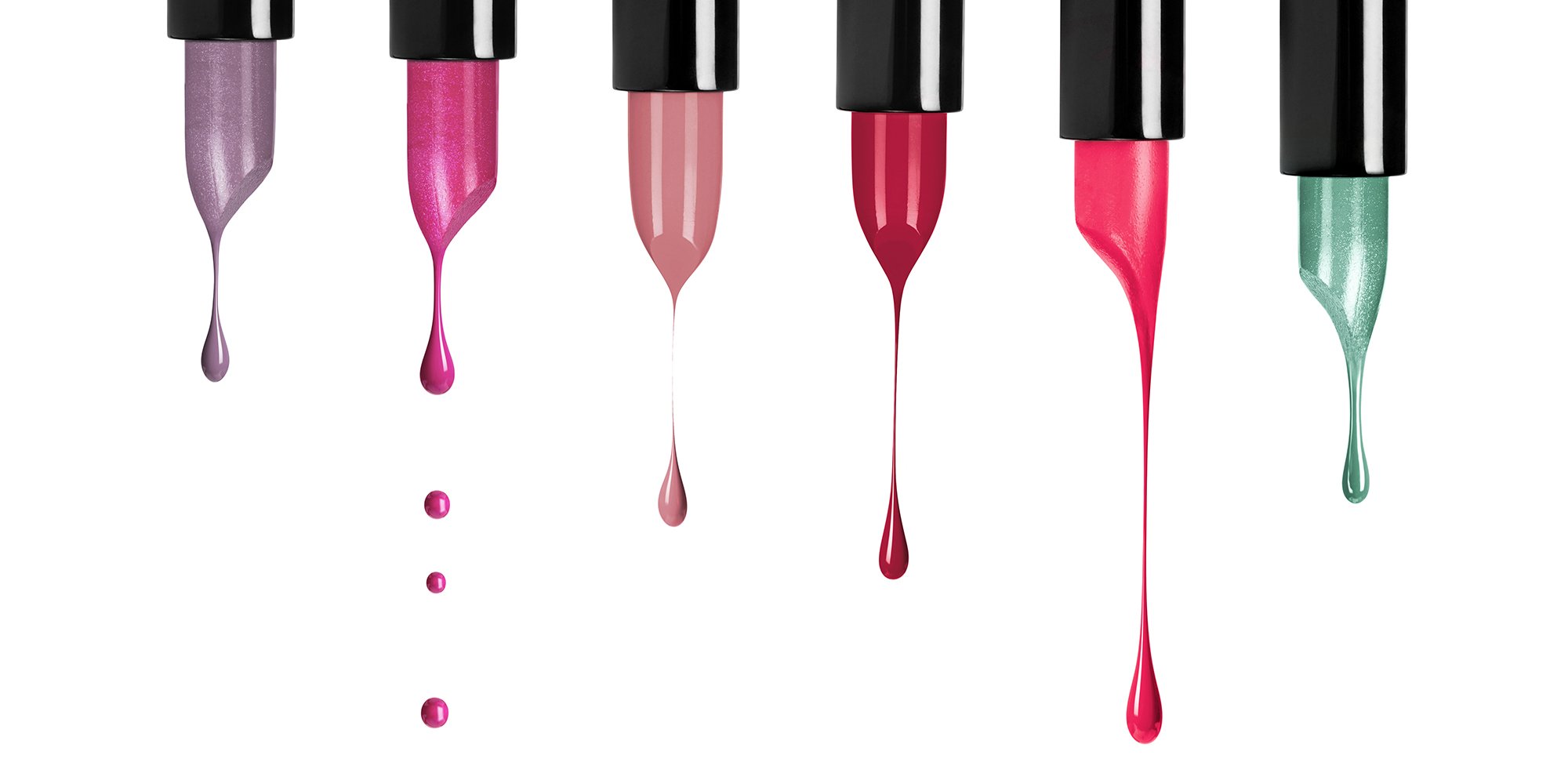 Beauty And The Pandemic: What The Numbers Say
The beauty industry is in uncharted territory, but data gives it some sense of the lay of the land.
 The challenge for big and small players is to identify lasting trends from the analytics documenting the spikes and steep declivities in consumer purchases at the onset of the pandemic and trying to align them with consumer insights to help guide business decisions. Channel disruption, panic buying and the reallocation of household budgets marked last month's unprecedented fluctuations in consumption. Although certain tendencies—specifically, a hoarding of staples—associated with the implementation of shelter-in-place restrictions have ebbed, others such as a proclivity for shopping at neighborhood chain stores have stayed. It's difficult to interpret the twists and turns of consumer behavior without a long-term perspective. However, it's undoubtable the new normal isn't like any normal beauty companies are accustomed to.  
Here's a look at the seismic consumer shifts that market reports have discovered nearly a month since the first shelter-in-place orders in the United States: 
What just happened?
According to market research company IRI, U.S. sales of edible and non-edible consumer packaged goods surged at brick-and-mortar and e-commerce destinations as awareness of COVID-19 mounted in the country. Online spending in the CPG sector hit new highs, while total store purchases were up 48% for the week ending March 22 from the prior year. Despite the sales leap, the online sector lost omnichannel market share by almost 2% as people flooded physical retailers to stockpile merchandise, which resulted in more trips and larger basket sizes than usual. Recent spending has flattened and drifted away from non-edibles to perishable foods. There are still items out of stock such as hand sanitizers and wipes that are expected to continue to experience high volumes of sales as production makes them increasingly available.
Market research giant Nielsen's sales data for the seven days ending April 4 cast light on wild purchasing swings. The top five growth categories for sales over the prior year included baking yeast (+305%), oat milk (+297%) and fresh meat alternatives (+205%). Top five sinking categories included lip cosmetics (-62%) and sunscreen (-60%).
What's the biggest takeaway? The MULO or multi-category outlet is rising. Stores that sell everything from food to beverages and beauty to household products remain open for business as specialty beauty retailers and department stores were forced to shutter as non-essential.
Prices remain stable
Data from market research firm Euromonitor shows little to no price hikes for in-demand categories like soap. However, Intelligence Node's retail database detected declines in prices for food and groceries, and that health, beauty, electronics and home purchases descended lower than fashion's drop. The database revealed discounted fashion items were selling on average at 28% less than prices on Black Friday. 
Consumers split
Driving the numbers is a skittish consumer market that, according to IRI, is breaking into four separate groups. Two categories of consumers—"carefree" consumers typically wealthier and older with secure finances, and "optimistics," a swath of gen Z to gen X consumers of various ethnicities whose finances have been improving yearly—constitute 49% of the market. Another two groups—"cautious and worried" and "downtrodden"—account for a 41% share. 
What do the trends mean for beauty?
With beauty retailers dark and consumer dollars heading elsewhere, market research firm Kline predicts the worst drop for the U.S. cosmetics and toiletries market in its 60-year history, downgrading an average rise of 3.8% for each year through 2023 to a 2.5% drop in 2020 from last year. The decline would surpass 2008's falloff of .8%, the previous record holder for worst year for cosmetics and toiletries. Kline perceives its forecast to be the most-likely scenario, with the worst-case scenario topping out at an 8% dip and a 1.5% advancement being the brightest scenario. 
What will be the hardest hit? Decreased consumption of color cosmetics and fragrances will be counteracted by jumps in hand sanitizers and soaps. Shampoos and deodorants are anticipated to hold steady. Kline is less certain about the prospects for "soothing solutions"—i.e., skincare and nail care—purchases of which are dependent on consumers' desires to treat themselves in reaction to the pandemic. Yet, contrasted with projections for apparel, the beauty picture is downright rosy: Business of Fashion and McKinsey predict fashion sales will dive by a third this year.
Whither retail? 
The already vulnerable department store sector has taken another body blow. On Monday, WWD reported that Neiman Marcus is working on a soon-to-be-announced bankruptcy filing. Neiman Marcus edged Lord & Taylor and J.C. Penney in what had been a three-way tie for last in the suffering department store field. Many analysts speculate the three storied department store concepts will not survive the pandemic. Outlooks for the entire sector are grim. Macy's has furloughed the majority of its employees and is looking to borrow money against the value of its real estate to survive the COVID-19 shutdown.
"In this week of double-digit declines across nearly every segment in prestige beauty, products like body oils, home scents, nail care, and hair color all posted sales growth, and some in the double-digits."
Mass-market retailers dominate
What retailers have been the big winners? The MULOs regarded as "essential" are gaining. Among massive physical retailers, year-over-year sales at Target are up 25%, Walmart store sales are up 20% and online sales up 30% online, and Costco sales gained 12% in March. In e-commerce, Amazon is anticipated to register a 22% sales increase in the first quarter, which amounts to $10,000 in revenue a second. Prior to the pandemic, the e-tailer's acquisition of Whole Foods and investment in grocery delivery was off to a halting start, but, per Recode, Amazon's grocery sales have increased 35%. Beauty and wellness incubator HatchBeauty Brands' report "Here And Now: Beauty In A Post COVID-19 Economy" identifies multi-category stores as nabbing beauty market share in a retail land grab. For the "beauty, bananas and Brillo pads" market, Hatch points to Walgreens, Trader Joe's, Walmart, Target, CVS, Target and Whole Foods as major players today and in the future.
Speaking of Amazon…
Despite out-of-stock items and an acceleration of sales, Amazon, never a portal based on discovery, is proving even more difficult to penetrate for new brands. Earlier this month, media and marketing agency Stella Rising recommended brands pause top-of-the-funnel campaigns, including display advertising and branding campaigns based on non-brand keyword searches, due to poor results in the current consumer climate. "Within lower-funnel campaigns (brand keyword campaigns), conversion rate has not been significantly impacted. However, we are seeing a sharp drop in click volume and, thus, revenue volume also," wrote Matt Streitelmeier, director of marketplace advertising at Stella Rising, explaining that a transition in ad spend away from top-of-the-funnel programs could offset the decline in lower-funnel campaign results.
Out-of-stock items 
While Amazon advertising isn't panning out for many emerging brands, there are opportunities for nascent brands on the platform, particularly those that happen to have products in the panic-buying sector. The sudden shortage of in-demand products at the start of shelter-in-place restrictions led to more testing of products in essential categories from brand unfamiliar to shoppers. In a poll conducted by AlixPartners of 1,000-plus U.S. consumers from March 27 to 31, 65% of respondents said they've tried new private label or national brands out of necessity. Almost 80% ran across their usual product choices being out of stock. In a ray of hope for budding brands, 25% of the people polled disclosed they'd stick with the products they turned to when their first options ran out.
Short-term beauty dynamics
The market research firm NPD reported at 58% drop in beauty sales worldwide in the year ended the final week of March. "However, in this week of double-digit declines across nearly every segment in prestige beauty, products like body oils, home scents, nail care, and hair color all posted sales growth, and some in the double-digits," wrote Larissa Jensen, beauty industry advisor at NPD. "It's no surprise that staying home has also led to a rise in online sales. In terms of dollar share, online typically accounts for around 20% of total prestige beauty industry sales; however, in the latest week, online sales grew by 47% and captured close to 90% of total industry spend." Fulfillment house ShipBob reported a 65% month-over-month hike in beauty product online unit volume for the period ending April 6. Still, online growth hardly compensates for the loss of in-store sales that are 4X or greater beauty e-commerce sales.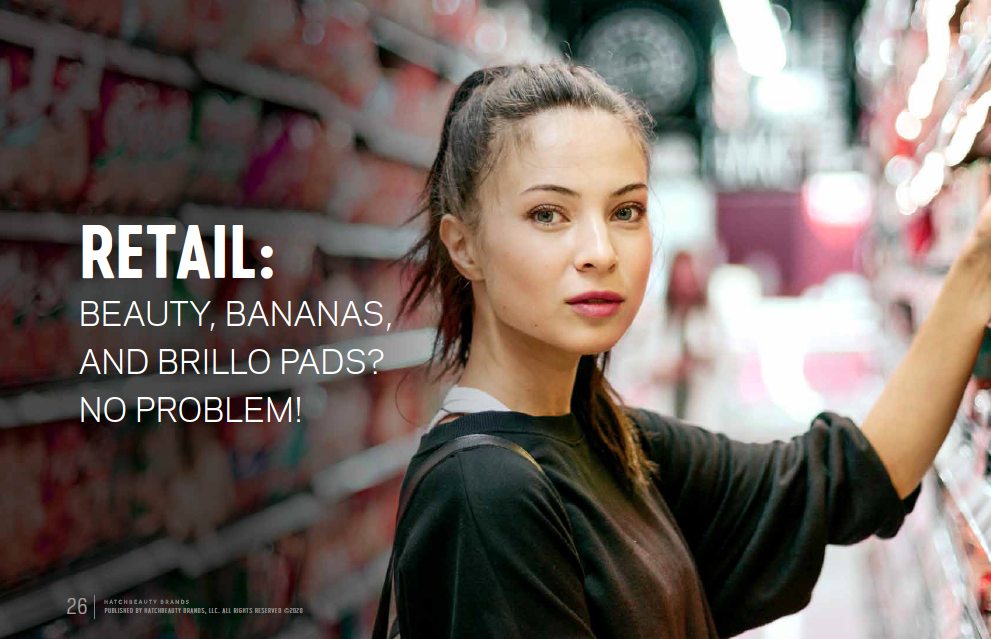 The lipstick effect?
Ulta Beauty and Sephora typically rely on in-store sales for 80% to 90% of their revenue, according to figures in Business of Fashion. The lipstick effect phenomenon was identified by Leonard Lauder, currently chairman emeritus of Estée Lauder, as a feel-good purchase impulse during recessions that causes a rise in lipstick sales. It appears to be shifting from lipstick during this economic slump to eye and nail products. For evidence of the former, Business of Fashion cited research firm 7Park Data, which reported that Ulta's online sales in the two-week period at the end of March were up 63%, and four of five of the bestselling items were eye products from Anastasia Beverly Hills, Benefit and Stila. Sephora's top seller was an eye item from Kiehl's. Why eye products? Perhaps it's because they can be worn and seen above surgical masks, and add spice to Zoom meeting looks. 
The beauty giants
For the billion-dollar players, COVID-19 hasn't been kind. Multinationals such as L'Oréal, Estée Lauder, Coty and Unilever have withdrawn earlier guidance for 2020 results and prepared investors for downturns. Estée Lauder executives are pay cuts in the range of 20% to 50%. Across its portfolio, Unilever isn't seeing sales bumps during the pandemic so far. Improved sales of soap were neutralized by declines in "out-of-home food consumption of its ice creams and restaurant products." 
In contrast, Procter & Gamble revised its guidance upward thanks to enormous holdings in grocery-oriented brands. L'Oréal provided another bright spot recently as it reported 5% progress for the most recent quarter, pointing to resilient sales of shampoos in grocery stores and skincare at drugstores. It also experienced a sales rebound in China.
The road ahead
HatchBeauty Brands doesn't believe the impacts of the pandemic on the beauty industry will disappear as it eases. The incubator foresees persistent struggles for nail salons after restrictions lift. They will have to confront public concerns about ensuring clean environments. Those concerns will prolong the popularity of at-home nail treatments. The supplement industry is poised to continue to expand, too, as consumers seek immunity-boosting ingredients. An interest in sustainability, surging before the pandemic, could diminish. The sterility of virgin plastic packaging may be prized.