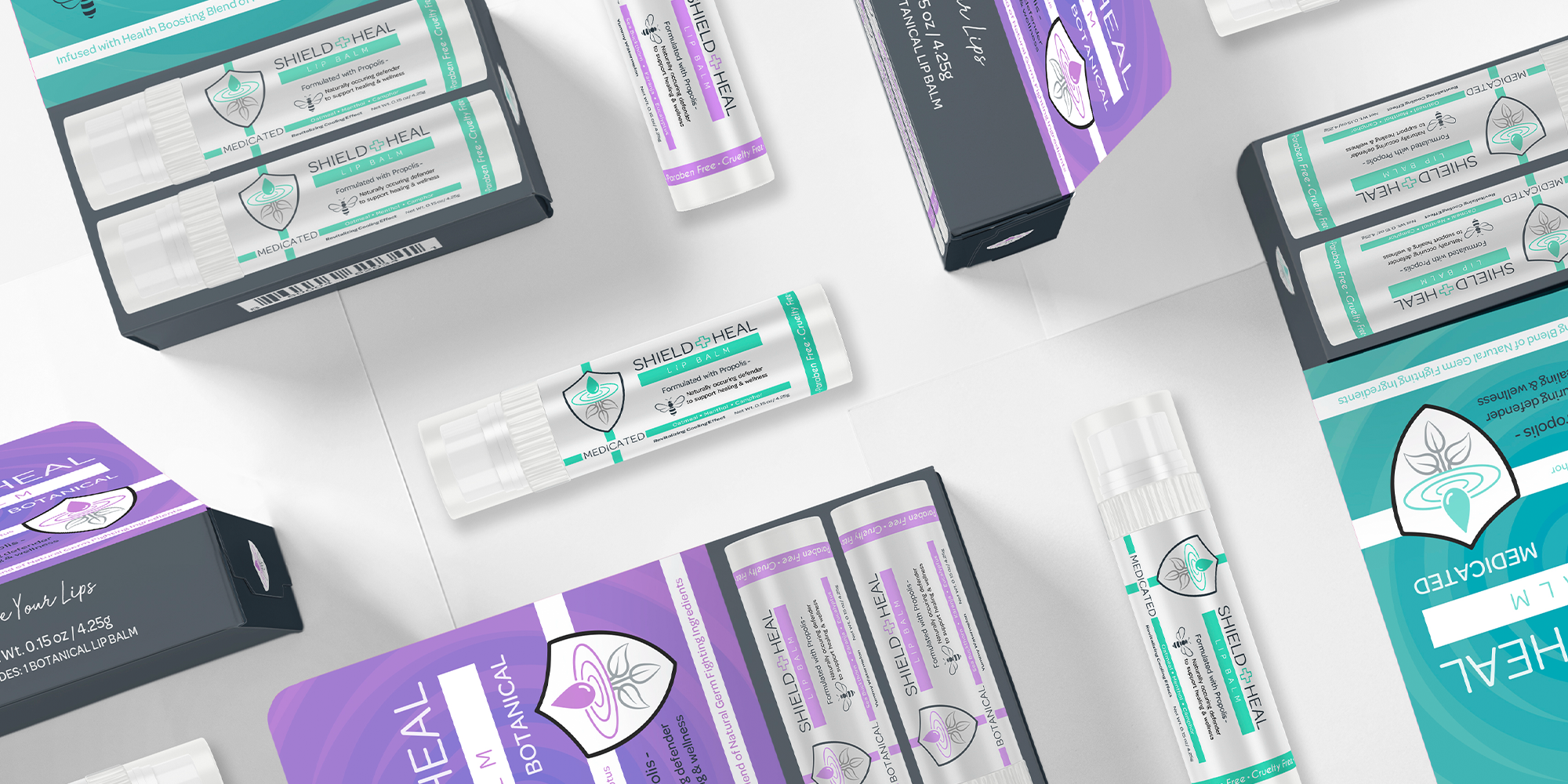 Longtime Beauty Brand Strategist Lisa Adams Launches Shield+Heal At Target—And It Sells Out In Hours
For 20 years, retail strategist Lisa Adams has paired brands with prestige stores through her retail distribution and brand strategy business The Beauty Matchmakers, but she's been building her collection of lipsticks, lip glosses and lip balms way longer than that.
"I'm a big lip person," the Shield+Heal founder tells Beauty Independent in an understatement. "It's a joke among all my friends. I love lip products. I have them everywhere. It's kind of obsessive. I've always had it in the back of my head to do a lip brand, but I wanted to do it in the prestige space."
With the onset of the pandemic, Adams' vision shifted to mass. Having guided a slew of brands to market, many of which she can't name due to "airtight agreements," Adams says she wanted to "take a step back, look at everything that I've taught brands and apply those principles to myself. I asked myself, 'What does the consumer need right now? Where is the white space? What can I do to create a new category?' And that's what I did. There was nothing in lip care that had immunity-boosting and natural, germ-fighting ingredients."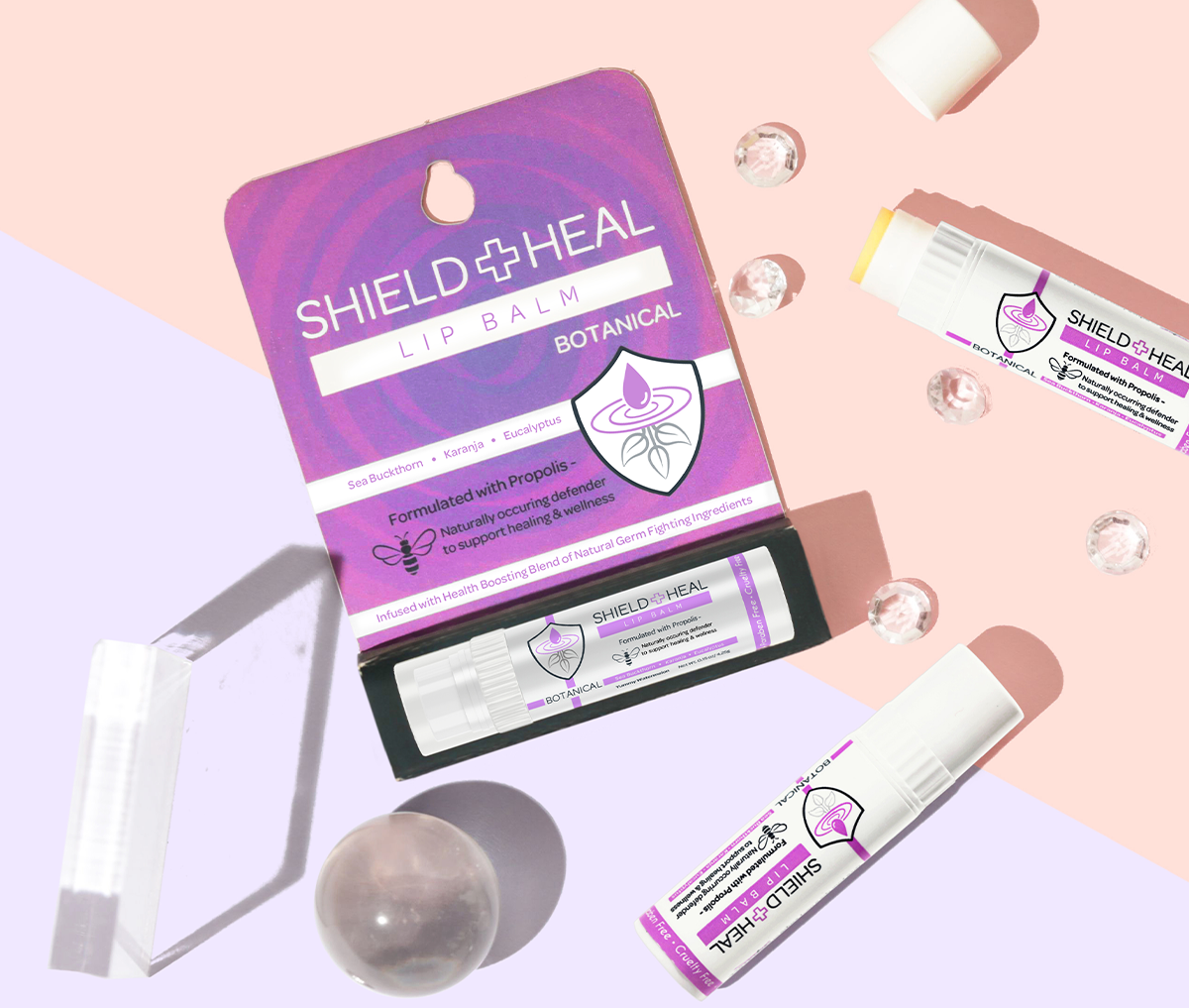 Shield+Heal, the lip care brand that resulted from Adams zeroing in on a white space, contains two debut products: $4.99 Botanical Lip Balm and $5.99 Medicated Lip Balm. The formulas are waterless to reduce the brand's water footprint and are housed in recyclable packaging made with post-consumer recycled content (PCR).
Shield+Heal's hero ingredient is propolis, which is a bee-produced compound thought to fight germs and bolster immunity. Propolis is in both of the brand's balms coupled with other natural ingredients aimed at healing. Medicated Lip Balm has menthol and colloidal oatmeal to soothe symptoms of blisters and cold sores. Botanical Lip Balm has hydrating butters to repair dry and chapped lips, and a fragrance technology created by fragrance and flavor company Firmenich intended to be a mood lifter.
"It's really an amazing technology because it's actually been tested on the brain wavelength using fMRI [functional magnetic resonance imaging]," says Adams. The lip balm has a scent of watermelon, wild strawberries, crushed violet leaves, fresh mint, pink lotus and sun musk. Adams says it's "proven to help promote relaxation and well-being. To me, we all needed that during the pandemic." She tested the balms with 30 people to ensure their formulas didn't stick to masks.
"Every product that we develop going forward will be its own hero. I don't just want to have another product that's similar to something else."
Production took about six months, and the balms had gained entry into Target's website before the process was even complete. With just a few product samples from the lab in hand and a pitch deck, Adams says, "I sold the product into Target in one week. I swear to God. I have an email to prove it. The buyer saw the pitch deck, and she said she wanted it for Target.com." In her work as a retail strategist, Adams says, "I don't pitch to Target. I don't pitch to Walgreens. That's not my side of the fence. I didn't have a personal contact at Target, but, since I do buying outreach, it's kind of the same concept."
Botanical Lip Balm went live on Target.com on March 7 and sold out within hours. "Hours!" reiterates Adams. "The buyer was like, 'I can't even believe it,' and they upped their forecast." Target now stocks five stockkeeping units from Shield+Heal online: the two balms, two-packs of each product and a four-pack with two tubes of each formula.
CVS expressed interest shortly after Target did. "They came along, and they said they wanted to do an innovation test. So, I'm in about nine of their locations in Rhode Island and Boston. This is how they're testing if the brand is going to work through a totally grassroots approach," says Adams. Shield+Heal has additional retailers on tap for 2022. Adams says it will concentrate on distribution via mass-market retailers, including grocers and pharmacies.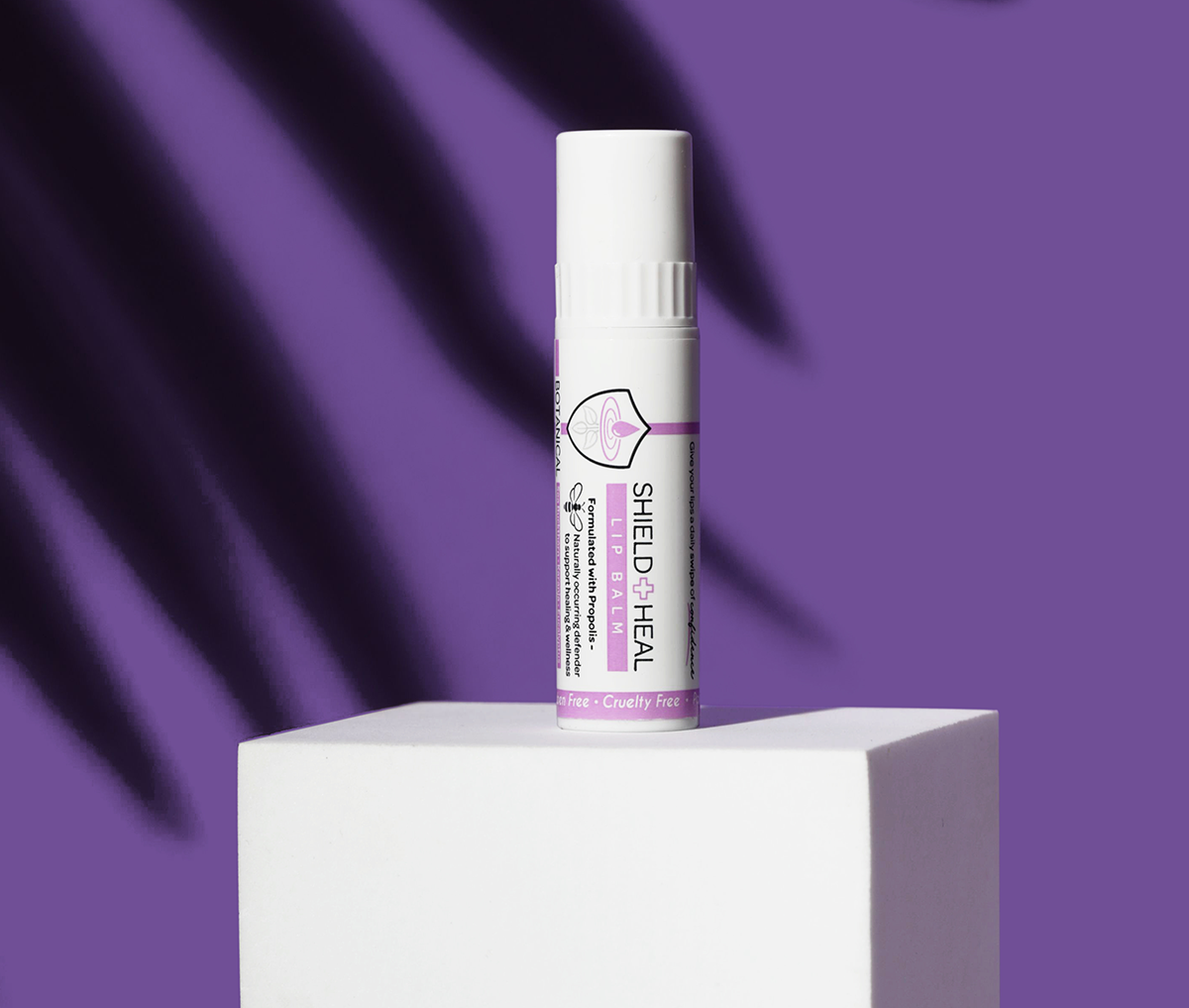 Divulging Shield+Heal cost "an easy $200,000" to launch, Adams is in the midst of raising seed funding. She declines to disclose sales goals for the brand. Three percent of its annual profits will be split between the charities The Her Initiative, a nonprofit organization that helps women in developing countries access clean water, and animal protection organization Mercy for Animals.
Adams plans to launch more products aimed at fortifying immunity in the first quarter of 2022. Shield+Heal's forthcoming formula is "going to stand out in the category. It hasn't been done in lip products, and we're going to use some new technology as well," says Adams. "Every product that we develop going forward will be its own hero. I don't just want to have another product that's similar to something else. I want everything to be different and, then, stand out in its category."