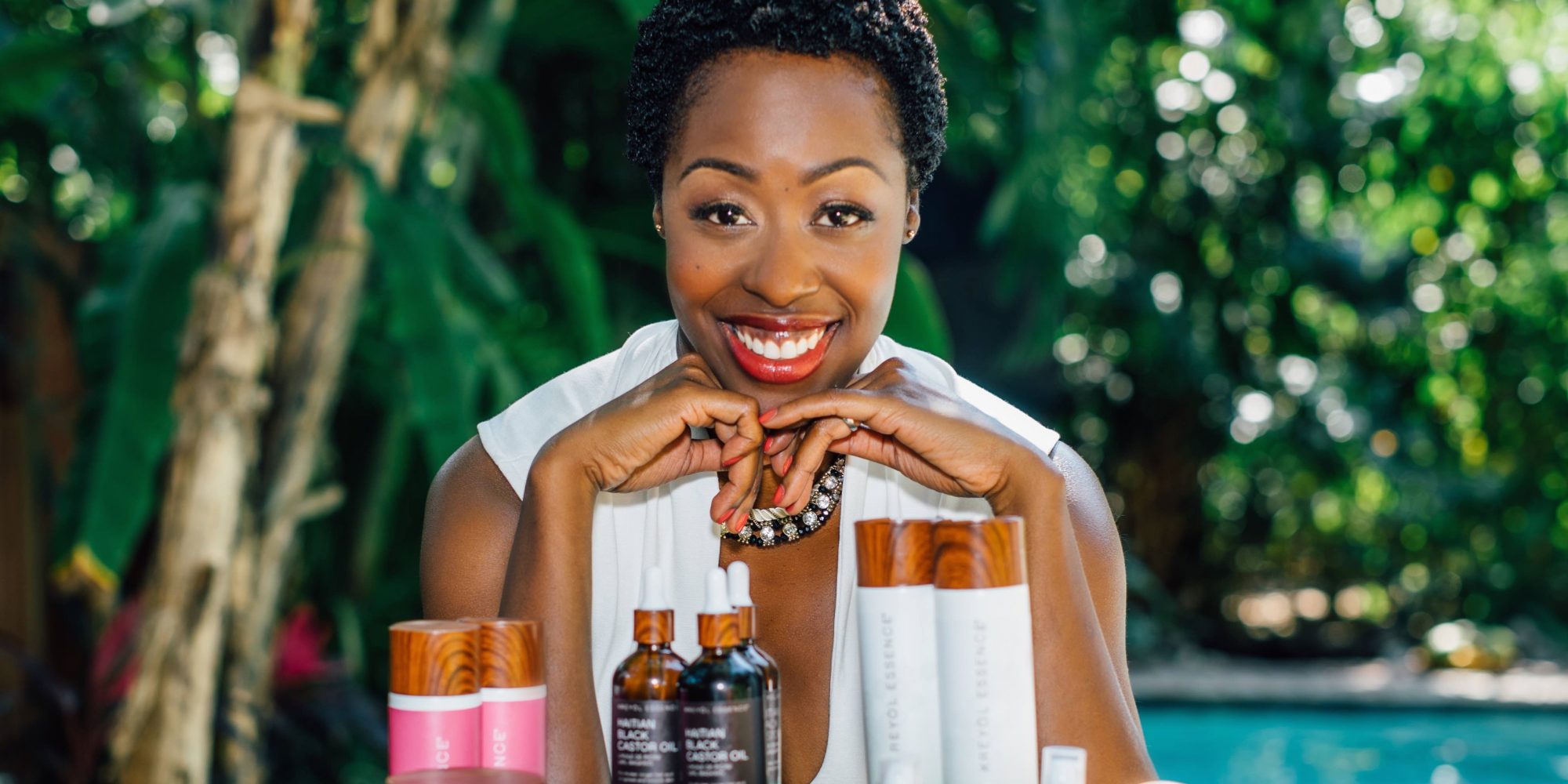 "How Do We Make This Not A Trend?": Black Beauty Business Owners Discuss Strategies For Long-Term Success
Amid protests demanding justice for George Floyd's senseless death and police reforms, the spotlight is shining bright on Black-owned beauty businesses. But the spotlight shouldn't fade even when the protests pass. "How do we make this not a trend?" asks Melody Bockelman, founder of brand development consultancy Private Label Insider and a catalyst for scores of emerging beauty brands. She gathered a panel last Wednesday to discuss changes that have to happen in order for Black-owned brands to achieve long-term success. The panel participants—celebrity makeup artist Merrell Hollis, co-founder of Luvanya, Jeannell Darden, founder of Moisture Love, Yve-Car Momperousse, CEO and founder of Kreyol Essence, Dixie Lincoln-Nichols, founder of Inside Outer Beauty Market, Elizabeth Davis, founder of Shedavi, Nicole Melton, founder of Beauty Content Studio, Robyn Watkins, founder of Holistic Beauty Group, Mabel Frias, co-founder of Luna Magic, and Janice Fredericks-Spell, founder of Retail Genius—shared their thoughts on consumer interest in Black-owned beauty brands, the role of retailers, keys to breaking into doors and effective pandemic-era marketing strategies. Here's some of what they had to say:
Supporting Black-Owned Beauty Brands Now And Always
Momperousse: "I just hope that it is something that is consistent, and something that becomes more than just a trend during popular times. I know for many Black-owned brands and those who want to serve a multicultural community, it's been really hard to make the case for why our brands should be included. I even got a few text messages from friends and folks who are not of color, or who may not have supported Black friends saying, 'I'm sorry I didn't support before. I'm sorry I didn't make a concerted effort to do so before, but I'm doing so now.' I'm processing that, because I'm like, 'Ain't nothing changed about us. Glad you're getting woke,' but I do welcome it and think that it is an opportunity for brands to grow while people's hearts and minds are open."
Darden: "I heard people make the excuse around not supporting Black [say] like,'Well, why should I buy from you just because you're Black?' I think that conversation goes deeper in that, 'I'm not saying buy beauty from me because I'm Black. I'm saying buy from me because I have a bomb product. It's well-formulated, it's well-made, and I'm Black.' You know what I mean? I think that a lot of consumers need to understand that you're buying from me because I built this business so that my Black daughters can have trust funds like other races' children have because I didn't have that."
Watkins: "We need to get educated and aware about all of the back work that some of these brands are doing. I think not only supporting these brands, but showing the Black community why you should be supporting these brands. These brands have cleaner formulas. These products are made with healing intention. These are family-owned recipes. Really educating on that higher quality, and how your dollar is going further. Also, these are brands that they're not just marketing to the Black consumer to get the Black coin. People in this industry are making products because they truly love you. They love the Black consumer. They're making products for you, for the mothers, for the community."
Frias: "We have to kind of be honest that, in the past, the idea of multicultural [beauty] was just kind of like an afterthought. It was like a cute little section. There were only like four players in the space. They've been around for a long time. God bless them for getting to market faster or earlier, but people treated it as like an extra thing. I commend retailers like the Targets of the world. Social media has changed the game where people are realizing we need growth opportunities, and it's actually this segment or they're organizations like Nielsen who's been able to really dig deeper in understanding these multicultural customers. When you start reading the data, nine times out of 10, you're educating the buyer. I cannot tell you how many times I've been in these on the other side of the table. I'll give you an example with…Walmart, they're like, 'Honestly, we know the Latina customer comes to us, but we have no idea what moves her and who she is, but you look like you know, let's do it.'…They're like, 'Educate us. We don't know.'"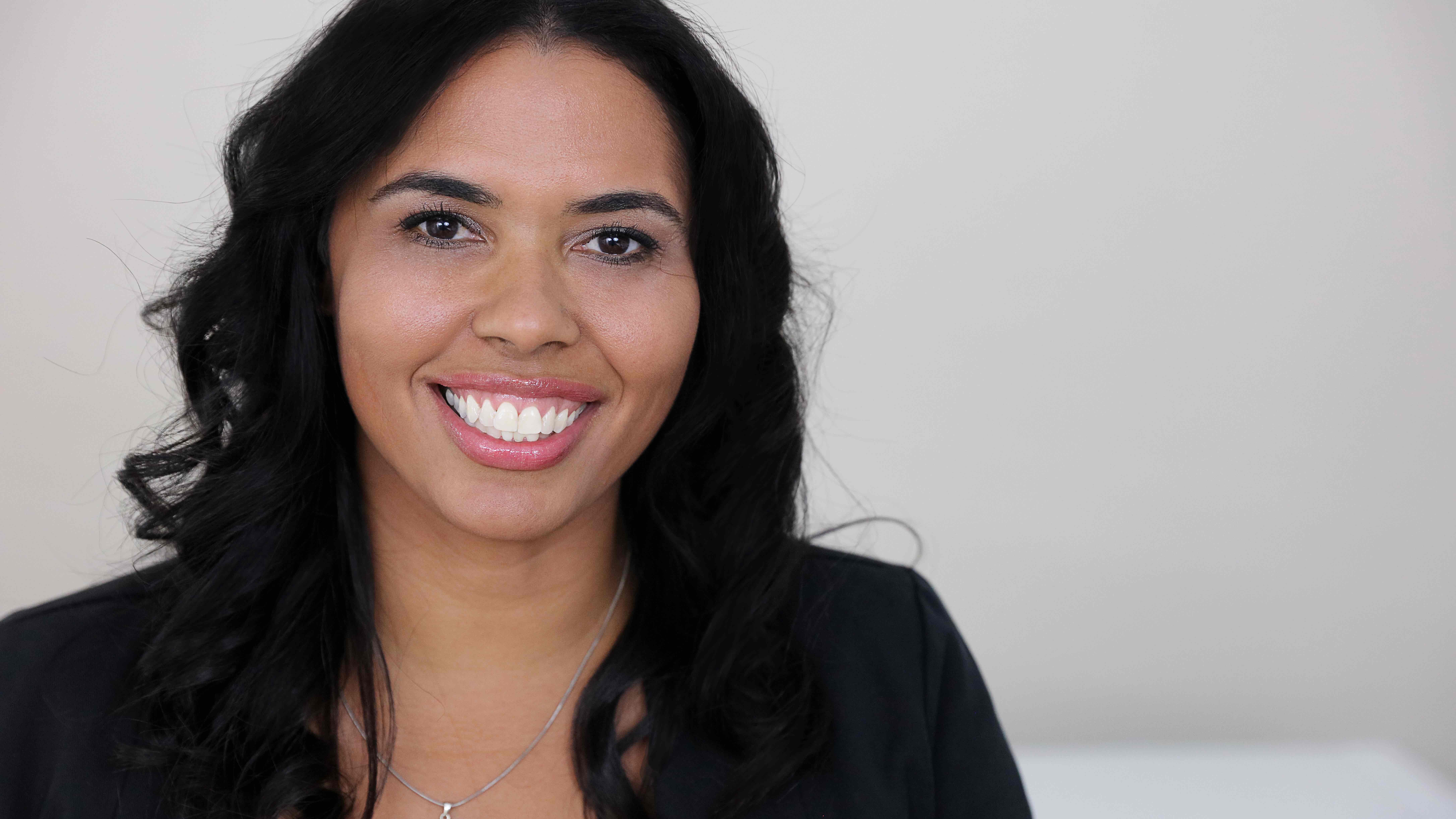 Recognizing the Importance Of Black-Owned Stores
Fredericks-Spell: "When you come and shop at a Black-owned store, your consumer, the people that would watch you online watch you on YouTube, they are getting the one-on-one attention from someone who looks like them. So, we sell our Black-owned brands more than Ulta, Target or anybody else would…We are building up stores that people can come in and not only shop, but feel comfortable having a conversation about their hair. How comfortable am I going to be going into Sephora or Ulta speaking to someone who doesn't look like me about my hair?"
Lincoln-Nichols: "A lot of the customers we have are non-Black customers, they're Caucasians and probably Latinas. And they come into the store, and I have an opportunity to present products by brilliant Black women to them. When they come in, the conversation is about, I need to fix this, I need to address this. I know the products that I have on the shelf, and I know what they do. So, I can say, 'Here is this product,' and it's not that this product is by a Black woman. This is just a product. Why don't you try it? They take it home and, then, [they discover it's] amazing. That's the kind of relationships we want to have with people. We don't want to be a place where bias exists and racism exists.
We want to be at a place that's safe, where people of all races can come in, but we also want to be a place where Black women can have their products proudly showcased and not just 1%, right. We're talking about 60% of the products on the shelf by Black women. We're small in the space right now, but our mission, it's big, it's supersized. I don't see a lot of brands out there doing that. I don't see the big Ultas of the world and the Sephoras of the world having 40% or 30% or even 20 or 10% women of color brands. I mean, I can probably count them with my two hands."
Breaking Into Retail
Momperousse: "The No. 1 reason Kreyol Essence has been able to get the ears of all these retailers is we were able to prove that we had a customer base that was fanatic about us. It's from our social media, it's from our email list, it's from engagement. When we got into our first retailer Whole Foods, I created a whole campaign for our customers to email all the buyers in the specific regions. There was no way they were not going to know that Kreyol Essence was around.
A great product is fantastic, but I'm going to be very honest, there are lots of great products on the market. So, the honest truth is that is not enough to get shelf space. You have to have a group of folks who love you. You have to have a story that connects and…What is the problem that you are uniquely solving? So, for us, we were very emphatic that we have our hero ingredient, Haitian castor oil, that's what we do better than anyone else in the world. The other products are there to support it and to be able to show numbers.
Then, you have to have the capital to go into those retailers and to show that you can sustain growth. In addition to making sure that these retailers are open to brands who are serving folks of color…it's also making sure we arm brands with the resources that they need to be successful at the right time because retail is very sexy, but, honestly, a lot of brands could do killer by just focusing on their website and their dot-com, and coming in prepared on the retail shelf…Making $500,000 on the website can actually be better for you than making $2 million with a retailer."
Frias: "You have to do your own homework. The retail floor is the best school. Study those aisles. If a company made the investment of putting that product in that shelf space, everything is by design. There's a reason why this is there versus that. There's a reason why this brand is at the beginning of the shelf or sitting at the end of the shelf. There's a reason why it's at the top first column versus the third row. You have to be obsessed with it because then you'll start to A) realize trends and B) start understanding the language of the retailer. It's a different language. What Target wants to hear is different than what Nordstrom wants to hear. What Nordstrom wants to hear is different from what Sephora wants to hear…Your passion can get you in the door, but, if they're not able to understand how they're going to win from a dollars perspective, it's like, 'Oh, thank you for your time. That was great.'
You have to pay attention and do your homework to see who you actually will thrive with because just because you have the deal on the PO does not mean that that equals success. If you go into the wrong partnership with all the best intentions, it could break your business if you're not being mindful of, is this the right partner? Do they have the resources for me to succeed? They want me to scale to 1,000 doors. Am I even ready? You could be like, 'You know what, I thank you so much for believing in me, but let's do 200 doors. We're a new brand. Let's get the kinks straight.'"
Darden: "We need to know the system. The challenge is starting out you don't know what you don't know, right? A lot of times you don't even have the access to learn to know it. So, I recently just had the opportunity to go to Target Black History Fair that they hold every year…The information that they were sharing in that room, there were people who were in the room who already had placement in Target, and had been there for a couple of years, but didn't even know the workings behind how things work. That was astonishing to me that you could already have placement, and your buyers and whoever you're working with didn't even fully tell you the system.
While it may not be their responsibility to lay out the whole playbook, I think that retailers could make information a little bit more accessible, whether it's like, 'We got this one-page download on our website, and there's a 100-page book and, if you read it, you read it and, if you don't, you don't.' If the information were more accessible so that we could prepare versus going in their room chasing our tail, realizing like, 'Oh my gosh, I didn't even know this was a factor or that was factor,' I think that will be helpful."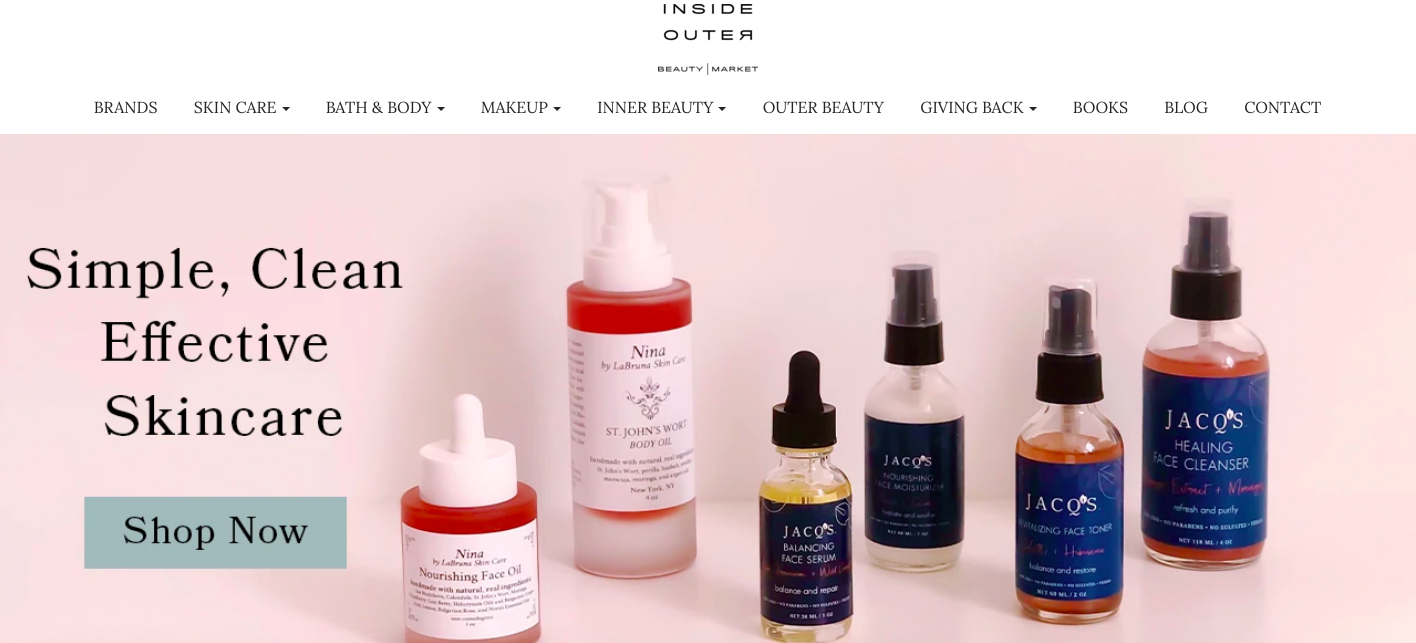 Operating A Beauty Brand Successfully During The Pandemic
Darden: "We have grown over 700% since COVID. And, at first, I kind of went through that wave of feeling guilty because I lost my aunt to COVID. I know other people have lost family members to COVID, so I felt like, 'Oh my gosh, I'm selling and making money,' but my customers have been, 'I need it now. I need it yesterday. How much more can you pay for it, and can I pay more to get it faster?' And we took the opportunity to start going live more than before. And the most recent thing is we've launched the webinar because now they're like, 'I don't know what I'm doing. I can't get to my stylist. Teach me.' They are so primed and ready to learn and to grab whatever it is you're telling them as long as what you're sharing is useful and beneficial."
Melton: "In terms of marketing, this is not the time to back down, not the time at all for you to say, 'I don't feel like posting. I feel bad posting. So many people are out of work. So many people are just going through some things. So many people have lost a loved one to COVID-19, they may have COVID-19 themselves.' What we know is a twofold. We know that more people are spending time online right now than ever before. We know that going virtual and going digital will now be the norm. We're seeing companies in Silicon Valley, in New York City telling their employees, 'Y'all can work from home forever and ever and ever.' So, people have more time. People are online, so that's A.
B, no one is expecting perfect right now. I'm on this livestream with a bonnet on underneath this headscarf because the salon hasn't been open since March, OK? So, sis, I want you on livestream. I want you on IGTV. I want you showing up in your Facebook Group. I have literally had some of the most transparent and deep and heartfelt conversations in my Facebook Group since the shutdown began because more people would just have time to sit around online, and no one is expecting perfect. They just want someone to listen. They just want someone to care.
And we also know that, when you sell, you help boost the economy. Yes, we might be going into a recession of some sorts, but we need you to make money so that our economy can bounce back. We need you to sell what you have so that you, yourself can pay your bills and pay your employees, and pay your 10-99 contractors. So, do not be afraid to sell right now. Do you need to pivot your message? Do you may need to change some of the timing of things? Do you need to go to your content calendar and maybe make some revisions? Absolutely, but we need you to sell. We need you to market."
Frias: "The best people are your own customers, you'd be surprised. We talk to a customer, 'Hey, can you create a video?' They're actually better at it than we are, and they're more excited. They do all the four versions of a YouTube video [and say], 'Which one do you like?' And I'm like, 'Great. We'll take all four of them.'
One thing I can say about right now in the climate that a lot of people don't realize is, if you have a marketing budget, there's a lot of money to be made on Facebook marketing…You can target on Facebook based on zip codes, age, brand affinity. But, more than that, the big, big brands have reduced their marketing spend in general because they need to hold on and regroup. So, right now, it's actually really inexpensive to invest in digital marketing because there's less competition."
Melton: "Last month, I was getting leads for 8 cents."
Watkins: "As far as the product strategy as it relates to the space that we're in, the economy that we're in, I would highly recommend that everybody look at what's in their pipeline, and go narrow and deep. Now is not the time to expand [five] SKUs at once. I think going narrow and deep is better because it allows you the opportunities to really focus your message, especially from a digital standpoint. So, you launch, like the Glossier model, one thing at a time, two things at a time. Tell that story and drill that communication into your consumer's brain."
Davis: "Now is the time to really grow your business online. As of right now…a majority of retailers are trying to grow their online business. The large businesses are trying to grow their online businesses. They want you to be on walmart.com, on target.com, on ulta.com, all the dot-coms. They want you on their store. They are actively looking for brands to drive their customers to their dot.com, but you can drive to your own dot.com and keep a little bit more of the percentage, too. I think that it's very important to keep some of your profits for yourself, focusing on your dot-com, your own website and to know that success is not the same for every brand. So, your success does not have to be being in a big-box store, it can be online. There's plenty of brands that are just strictly online, and they are multimillion-dollar companies."