Summer's Over: Beauty And The Business Of College Bookstores
Over the summer, Crystal Batshon, a third-year marketing and communications student at Santa Clara University, was scanning the beauty selection at nearby Stanford University's college bookstore. It had only two brands, E.L.F. Cosmetics and Burt's Bees, and she was severely disappointed.
Stanford's bookstore is a beauty desert in a segment that's increasingly fertile ground for beauty merchandise. Bookstore and beauty brand operators realize the stores are direct conduits to coveted gen z consumers who, like Batshon, have an appetite for beauty that they're happy to satisfy close to their dorm rooms.
"Cosmetics on campus make it way easier for students to purchase their beauty products without added stress," says Batshon. "When you're running to and from class and studying, getting in your car and driving the nearest Sephora is the last thing you want to do."
"Cosmetics on campus make it way easier for students to purchase their beauty products without added stress," says Santa Clara University student Batshon.
More than 21 million students are expected to enroll this fall at some 4,700 colleges across this country and, if only a slice of them buy makeup, perfume and skincare on campus, that could spell sizable revenues for beauty brands peddling their products at university stores. In the 2015-2016 school year, roughly 5,000 college bookstores generated $10.3 billion in sales, up from $9.82 billion the prior year, according to the National Association of College Stores (NACS).
Barnes & Noble Education and Follett are deans of the college bookstore segment, and manage 769 and 1,200 campus stores, respectively. Barnes & Noble Education, publicly traded on the New York Stock Exchange, spun off from Barnes & Noble two years ago. Despite Barnes & Noble Education's and Follett's strong campus penetration, NACS figures the largest percentage of college bookstores are independently owned and operated by educational institutions.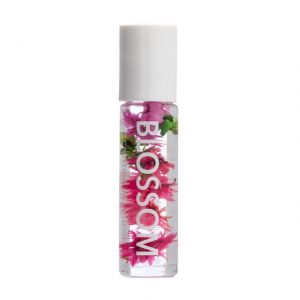 Walmart and Target are matriculating at colleges, too. During an earnings call earlier this month, Target CEO Brian Cornell boasted a recently opened small format store at USC is "quite busy." "I couldn't help being excited by what I saw," he exclaims. Target is planning to locate 100-plus small stores in dense urban, suburban and college neighborhoods over the next three years.
With Amazon in the background of most retail strategies, college bookstores have the advantage of convenience even drones would have difficulty matching. Beauty brands in particular have broken into their assortments traditionally reserved for books and school supplies because beauty goods are lucrative, generally aren't bought online as much as school materials and are affordable purchases for cash-strapped students.
"There's competition from Amazon and e-books. So, college bookstores have been pulled kicking and screaming into purchasing things besides books. They didn't want to sell makeup, deodorant, shampoo and toothpaste because they didn't know anything about that stuff. It's been a learning curve, but now a lot of the stores are starting to call themselves college stores instead of bookstores," says Beth Schwarb, director of cosmetics at Merchandise Inc., a distributor supplying college stores. "They are trying to change their image and not just be a bookstore. They want to be more relevant on campus and stay relevant."
Realizing the potential of beauty at universities, Barnes & Noble Education embarked on an effort to upgrade beauty displays at select stores with a shop-in-shop concept called The Glossary. Established in 2015 with three stores, The Glossary has spread to seven colleges, including launches this year at University of Connecticut and University of North Carolina at Chapel Hill, with expectations of future expansion. About 30 brands are housed at The Glossary. Mascaras, bronzers, false eyelashes, cleansers, wipes and masks are among the bestselling beauty items.
"I really wanted to create a shopping environment, not just put cosmetics into bookstores," says Lisa Mazzio, director of merchandise, fashion trends and beauty, at Barnes & Noble Education's college division. "For brands looking at college bookstores, it's a little challenging because, outside The Glossary locations, they don't necessarily have the fixtures to support beauty products. In The Glossary, we created areas to promote and merchandise different brands."
Although The Glossary stocks big brands such as Philosophy, NYX Cosmetics, Bliss, Smashbox and Clinique, Mazzio is eager to squeeze in smaller brands. The Glossary carries RMS Beauty, Kevyn Aucoin, Skyn Iceland, Lipstick Queen and Florapy, which sits in Beauty to Go areas. The Glossary has worked with distributor EC Scott Group to bring in products, but Mazzio reports she frequently finds brands herself for its selection.
"It's important to have newness, especially for our demographic, and it's important for the brand to be flexible. These are definitely curated assortments. This is not about me buying the entire line and putting it on shelf. I cherrypick based on how we feel items tie back to this demographic," she says. "If a brand wants to enter The Glossary and dip their toes in it, it's about key items to put in the Beauty to Go area, and we can see how well it does."
In her evaluation of emerging brands, Mazzio takes into account social media presences. Items like masks are hits at The Glossary at least in part due to their Instagram popularity. Mazzio mentions beauty brands carried by Urban Outfitters and Anthropologie are often the sorts of brands that appeal to The Glossary's student shoppers. Tester units on displays invite shoppers to play with products, a vital feature especially for brands students aren't familiar with. "If you really want a new fall palette, you are really going to want to try that on, and we want to offer a vehicle for people to try things," says Mazzio.
For independent college bookstores, CAMAX, the largest conference and trade show in the campus store sector, is an opportunity to present products to college retail buyers. Merchandise Inc. toted beauty products to the show's annual event in March at the Salt Palace Convention Center in Salt Lake City. Schwarb singled out the brand Blossom Beauty as a buyer favorite at CAMAX. Blossom Beauty is known for flower-infused lip glosses and perfume oils.
"Anti-aging is not a good fit for colleges. They [college students] really like organic and clean products, and they really like unique things," says Schwarb. "They like everyday items as well." She notes the number-one item at the roughly 2,000 college bookstores served by Merchandise Inc. is eos Lip Balm because it's distinct, natural and cool.
Schwarb cautions brands considering college stores to be aware of college-specific timelines and margin structures. College store buyers place inventory orders in early June, and products are shipped in July to arrive for the beginning of fall term. Discussing the margin structure, Schwarb details, "The colleges like to make 40%, and we like to make 15% to 20%. We also have a sales broker that services all the independent college bookstores because we can't get around everywhere, and they get 8%."
"I really wanted to create a shopping environment, not just put cosmetics into bookstores," says Barnes & Noble Education's Mazzio.
Products at college bookstores can be priced 20% higher than the same products elsewhere, according to Schwarb. However, Heather Goldman, vice president of sales for the gift arena at Blossom Beauty, points out not all products at college bookstores are comparatively expensive. She specifies Blossom Beauty's lip gloss is $6 at Urban Outfitters and usually $5 at college bookstores. Students "see it at different chains, and they are really excited to see it in their college bookstores versus having to drive somewhere. They like that, and they like the price points," says Goldman.
Despite discretionary income being sparse for college students, price isn't a huge barrier to beauty product sales at campus stores. "We haven't had too much of a pushback on expensive things. Because of [college] swipe cards and convenience, if they need it they will get it and get it right then," says Schwarb. Mazzio says, "Do I think our demographic is going to pay $60 for a wrinkle serum? No, because that's not top of mind for them. If it's $60 to never have to apply mascara and make eyelashes look a million inches long, they would buy that. It really depends on the item being targeted to the demographic and what she wants today."
When an item is right for the college demographic, it can make a serious business impact at beauty brands. Goldman forecasts college bookstores will be a significant sales driver for Blossom Beauty. "We have just scratched the surface of what we can do," she says. "It could be a large percentage of the business if it continues to grow the way it is growing and more bookstores who put it in find the success that the other college bookstores have found."
TAKEAWAYS
Campus retail is expanding with Walmart, Target and other companies entering the segment to establish connections with college students.
In response to competition from Amazon, college bookstores are seeking beauty brands to diversify their assortments with profitable merchandise popular with young consumers.
Distributors and college store operators are on the hunt for unique beauty items aimed at gen z that have generated social media buzz.