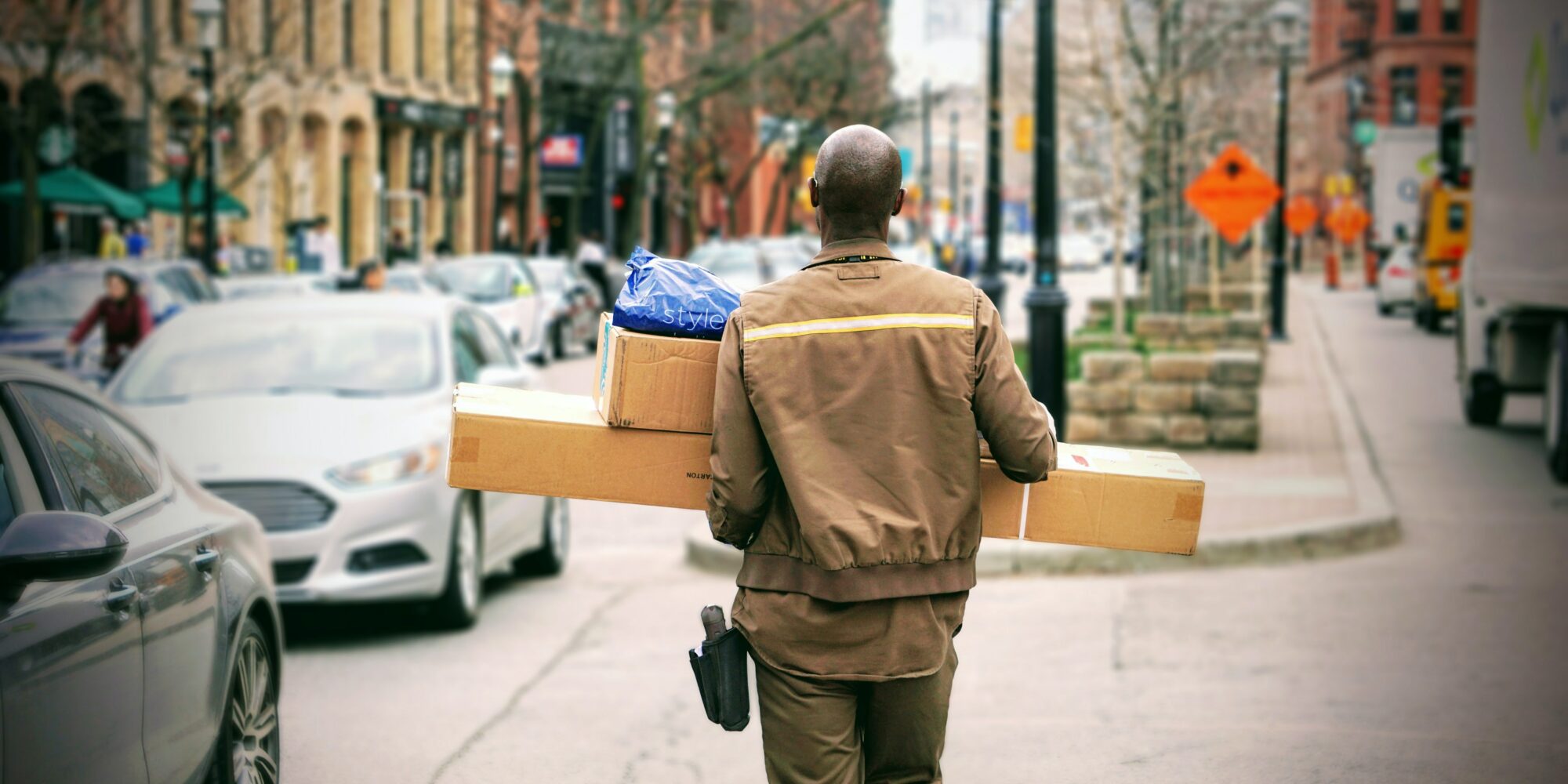 Beauty Companies Breathe A Sigh Of Relief As UPS Strike Is Averted
The supply chain has largely evened out following challenging pandemic-related disruptions, but the threat of a major carrier strike nearly dealt it another big blow.
More than 330,000 United Parcel Service workers were set to go on strike on Aug. 1 if negotiations went sour between the multinational shipping company and the worker's union, International Brotherhood of Teamsters. Contract negotiations began in April, but broke down on July 5 after a failure to reach an agreement on pay for part-timers constituting over half of UPS's union workforce. UPS and the union resumed talks Tuesday and reached a tentative five-year deal on a new contract that includes pay hikes for full- and part-time workers. The deal is subject to a ratification vote.
"UPS is a major partner of the retail industry, and we are grateful it came to an agreement with the Teamsters without disruption to the marketplace," said Matthew Shay, CEO of the National Retail Federation, in a statement to CNBC. "Retailers rely on stability within their supply chains, and this agreement will bring long-term stability, as well as assurance to the millions of businesses and employees who rely on smooth and efficient last-mile delivery."
UPS workers last went on strike for 15 days in 1997, costing the company hundreds of millions of dollars. It's the only nationwide strike in UPS's 100 year-plus history. A second strike would've had stinging economic repercussions. UPS handles about a quarter of the shipping volume in the United States, amounting to roughly 6% of the country's gross domestic product. It's believed competitors such as USPS, FedEx and DHL wouldn't have been able to absorb its volume. All told, a 10-day UPS strike could've cost the U.S. economy up to $5 billion, with consumers losing about $4 billion.
When news of a potential strike surfaced, companies up and down the beauty supply chain braced for postponed deliveries and hiked shipping prices. "The UPS strike would have a major impact on the supply chain," says Melody Bockelman, owner of product development consultancy Private Label Insider. "Everyone from the label producers, raw materials and manufacturers who supply small brands would be impacted. If it became a long-term unresolved issue, everyone would have been affected. Many of the suppliers that I spoke with lined up alternative shipping methods, but also notified their clients to expect delays and higher prices."
Aillea, a clean beauty retailer with five brick-and-mortar locations, uses USPS and FedEx as its main carriers. However, many of its 40-plus brand partners employ UPS for their shipping. "I'm certain that they were working on plan B if stock became a problem," says Aillea founder Kathryn Dickinson. "But this could have had a very large impact on the retail industry. Delayed time to market for products could have very much impacted all businesses, especially smaller businesses."
Inna Kuznetsova, CEO of supply chain software company ToolsGroup, says rural areas would've been particularly hard hit by a strike because they have fewer last-mile delivery options. Last-mile delivery refers to the final step in the delivery process. Kuznetsova says, "While Amazon has a huge fleet, this mainly serves last mile in urban areas. So, rather than small businesses versus bigger businesses, it's likely that the divide would have been more along urban/rural lines, where consumers, manufacturers and shippers in rural areas were more heavily impacted."
Regardless of which carrier they rely on, beauty companies concur that they couldn't have avoided the effects of a strike. Jolie utilizes UPS for shipping, but was prepared to switch in the event of a strike. Ryan Babenzien, CEO and co-founder of the showerhead specialist, says, "While Jolie has alternative carriers to ship with, which would happen automatically if a strike happened, the additional strain on all the other carriers would likely cause some delays for everyone in the short term, not the worst, but not ideal." 
"This potential strike was a good example of why it's important for brands to have at least a basic setup with all major carriers."
At Womaness, a skincare and wellness brand available at Ulta Beauty, Target and Amazon, co-founder and COO Michelle Jacobs says, "Any disruption in shipping is bad for any DTC business. It clogs up the system and slows things down." Direct-to-consumer distribution is responsible for a majority of Womeness's sales. 
Emma Roy, director of operations and supply chain at Womaness, stresses that brands must remain agile when it comes to logistics in a post-pandemic environment. "This potential strike was a good example of why it's important for brands to have at least a basic setup with all major carriers," she says. "If Womaness needed to switch our primary carrier, we would be able to do so right away manually, then fully automate it within two business days. We learned during COVID that there are all kinds of reasons freight service can slow down or break down."
Even though the threat of a strike has dissipated, Bockelman advises brand founders to start ordering their fourth quarter inventory now to stave off any future delays. She says, "Brands can protect themselves by ordering forecasted inventory and a small overage to ensure they will be able to continue on with their businesses."
Kuznetsova points out that a strike today would hit very differently than it did in 1997 due to an increased reliance on e-commerce and on-time delivered coupled with a complex global supply chain. She says, "The good thing is that we also have better software today and a higher level of technology adoption in the supply chain, which allows distributors and retailers to model and plan for risks and alternatives with a higher level of granularity."