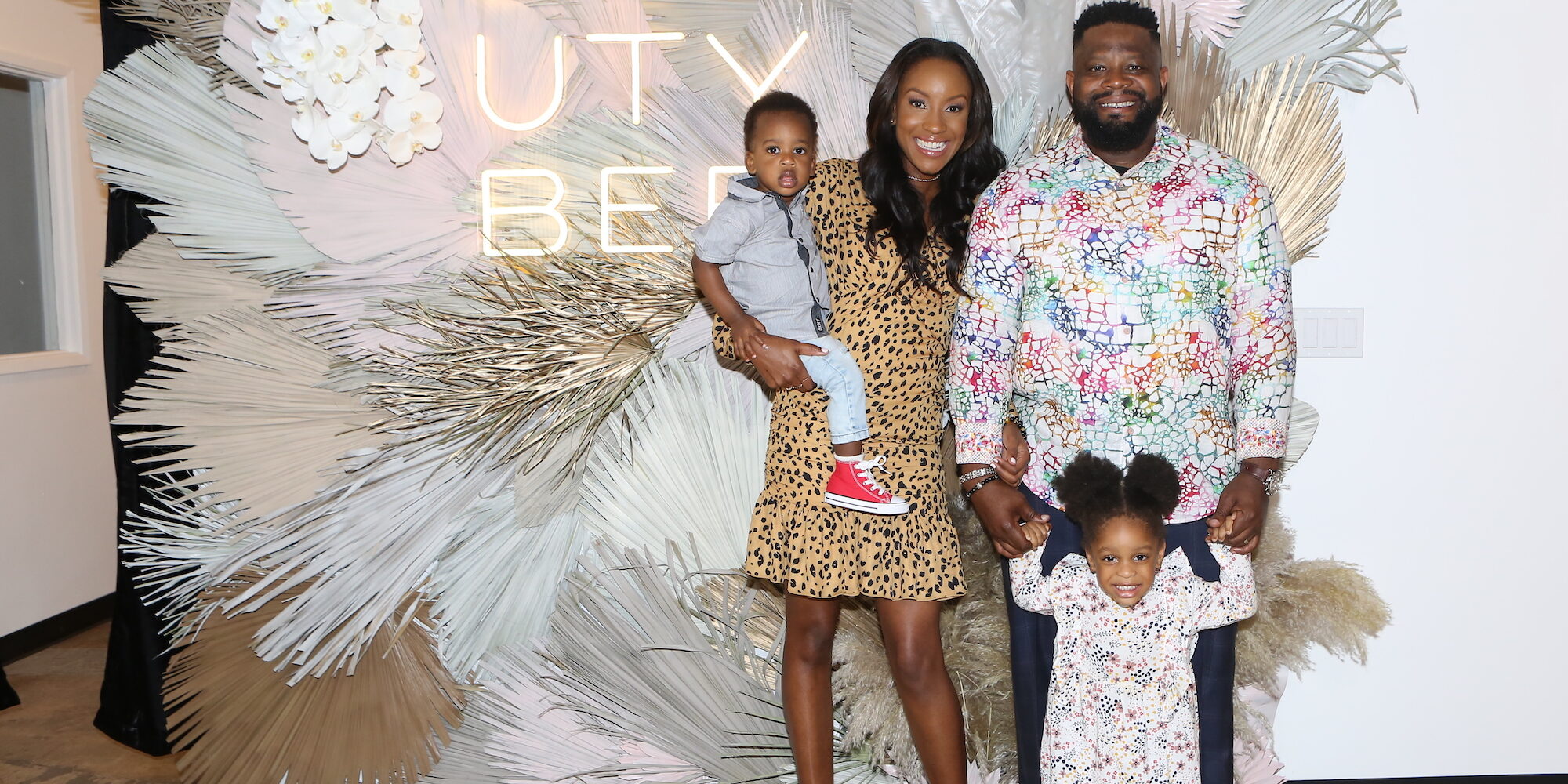 How Beauty Entrepreneurs Who Are Mothers Handle The Many Challenges The Pandemic's Thrown At Them
We're now a year into a global pandemic that's been especially hard on small business owners and working mothers. Many independent beauty brand founders occupy both roles, making the challenging stretch all that more challenging. 
A McKinsey & Co. report on women in the workplace last year makes it clear working mothers navigate a series of financial and emotional responsibilities on a daily basis that working fathers often avoid. They include an increased domestic load equivalent to an extra 20 hours a week coupled with financial uncertainties and childcare-related worries. The duty of overseeing their children's virtual learning adds to the maternal stress. Single, Black and Latina mothers face even greater hardships, including being judged harshly by their bosses for domestic life bleeding into work. 
The impact of the tremendous burden on women is seen in staggering numbers of women fleeing traditional employment. According to an analysis by the National Women's Law Center, women's participation in the labor force cratered to a 33-year low in January. Over 2.3 million women have left the workforce. Although the $1.9 trillion American Rescue Plan legislation passed by the Senate on Saturday and expected to be on President Joe Biden's desk by next week contains a child tax credit, and funding for schools and child care providers that could help relieve monetary and time pressures on working mothers, some are left wondering if corrective measures are too little, too late, and working mothers will continue to struggle to make up for the career and compensation opportunities they've missed out on amid the pandemic. 
For working mothers, the second shift has always been part of their lives. Household obligations have some upside, though. There's research indicating the domestic load can sharpen business acumen. Working from home during the pandemic has amplified the visibility of the domestic economy and its vital relationship to the job economy at large. As such, with nuanced calibrations and swift ingenuity—traits intrinsic to most entrepreneurs—indie beauty entrepreneurs who are also mothers are trying to negotiate the constraints of the current economy and school system so that it works for them. In the face of adversity, they're finding ways to grow their brands and redefine company culture, all while setting a new standard for work-life balance. Beauty Independent spoke to 11 of them about the struggles of pandemic parenting, how they've reshaped their businesses and the leadership strategies essential to driving success in a tough period.
Wisely-timed pivots Are everything
From Instagram Live sessions to one-on-one customer consulting and personal product deliveries, indie beauty brands are getting creative when it comes to engagement. "People can't come into the store any more, so my job is to make the shopping experience easy," says Candice Ornstein, founder of Source Organics. Shifting business tactics is old hat for Ornstein, who first launched Source Organics in 2017 as an e-commerce website. She recounts, "My son said to me, 'I need you. I want to be with you,' so I took my 20-plus years doing makeup for film and television and built this online platform for clean beauty."
In December 2019, Ornstein, a single mom whose recent credits include "Schitt's Creek," introduced the brick-and-mortar extension of Source Organics, which ended up being open for only three months before the first shutdown. "I maneuvered," says Ornstein. "Single moms are way more productive in this way. They find ways to accomplish everything. Yes, it's difficult, but so is achieving any goal." Cultivating a business with "zero dollars in marketing" has been difficult, but Ornstein credits quick pivots with Source Organics pushing through the hurdles. She's learned all the aspects of the business, from social media to fulfillment, skills she says will put her in a position to make smarter hires when she can. 
Jamila Powell, founder of Maggie Rose Salon, one of the top textured hair salons in the country, says, "You have to be able to pivot and look at your business." The attorney and single mother founded Naturally Drenched, an eco-conscious collection of hair products during the global health crisis. She explains, "I saw a void in the market and jumped on the opportunity to focus on online sales," which she notes have shot up amidst the pandemic. 
For single moms straddling work and home life, survival can depend on a series of incremental adjustments. "Single moms are tossed into the fire and forced to figure it out," says Eugenia Marshall, co-founder and COO of ConditionHer, an intimate skincare line. "We're constantly being thrown curve balls and, time and again, we hit it out of the park," she says. In fact, Marshall figures single motherhood "groomed her" for entrepreneurship. "We were forced to shift the business in our launch year," she says, citing not only the pandemic for moving the dial on her brand, but also the exponential interest generated by the Black Lives Matter movement and Buy Black initiative last year. 
Prior to 2020, Wendy Rose Berry, Marshall's co-founder and CEO of ConditionHer, says, "We struggled with revealing we're a Black woman-owned company because our product is for everyone, but there was a flood gate of support after Blackout Tuesday. People wanted to show they are an ally and accomplice." Shifting isn't always be easy. "I was numb and had PTSD," says Berry, but her resilience paid off. "We wrote this manifesto of what it really means to support a Black business. It's our top post."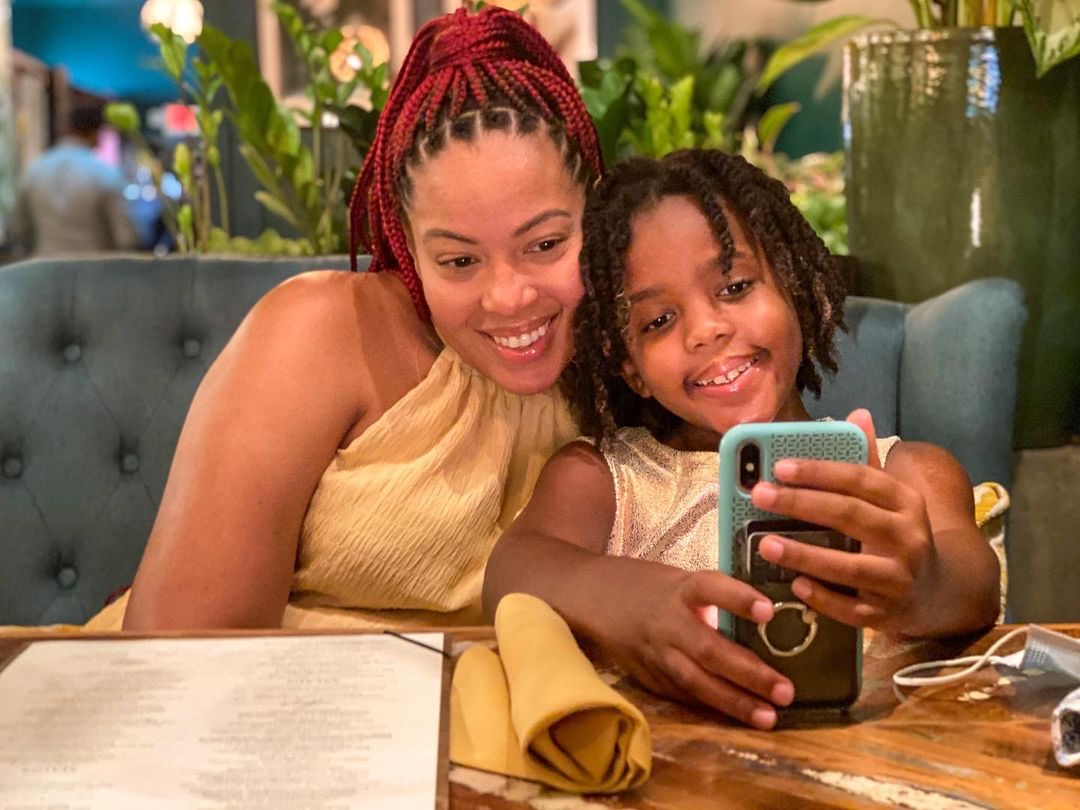 The Business AdvantageS of self-care
Maintaining a lean business isn't just important for recessions, several working mothers and indie beauty brand owners emphasize it's a general philosophy that makes sense for them. Allison Audrey Weldon, founder of Sangre de Fruta, says, "Motherhood helps you prioritize and cut out the superfluous. You don't let people waste your time any more." When it comes to pivotal decisions, "There are lots of things you could do," she says, "but what's going to really grow your business? You figure it out fast." For Weldon, that means staying goal-oriented, "open to opportunities and attuned to customer needs." 
Being attuned to the needs of people around them has long been a strength attributed to working mothers adept at multitasking. "Our capacity to hold space for many different things simultaneously has a lot of benefits," says Shel Pink, founder of SpaRitual. "But sometimes the tabs have to close. That's where deep and meaningful self-care comes into play, anchoring us and allowing us to show up in the world, and contribute in a meaningful way." 
Streamlining self-care into a principle of lean business is, as corporate attorney turned indie beauty entrepreneur Lela Kelly suggests, a learned skill. "It's so hard when the line between [work and home] is blurred. You have to carve out times of the day to create a sanctuary," says the CEO and founder of Volto Urbano. "I've always been a busy single mom, so skincare has become an active meditation." 
Michelle Ranavat, founder of Ranavat, underscores the value of "creating a small moment for yourself in the mornings. Engaging in a beauty ritual, meditation or mindfulness can put you in the right frame of mind to tackle what's to come." Such micro-moments of self-care help facilitate an efficient workflow at home, where brand founders are commonly running their businesses today. "Ten months into being out of school," says Ranavat, "we're at a place where the boys know how to log in and out of their classes, and are able to keep track of time."
Founders look for progress, not perfection 
There's a big difference between self-care and a quest for perfection. While working mothers-cum-beauty entrepreneurs identify self-care as critical to their well-being, they underscore striving for perfection leads to burnout, something they can't afford during the pandemic. "When you're in survival mode," says Weldon, "you feel like you're always treading water. You're working so hard, but still feeling like you should be giving more to your business or your kid." 
The pandemic pushed Weldon's domestic situation in her favor. With her husband also working from home, she's at a "near 50/50 split" when it comes to household labor and childcare. That wasn't the case pre-pandemic, when she shouldered more domestic responsibilities. "I was managing it, but not to a level I would have liked," says Weldon. "I was constantly feeling inadequate, thinking had I gotten more sleep, I could've been more eloquent or could've been more calm during challenges." In her current arrangement, Weldon says she's "learning to ride the waves. I have to remind myself there's no such thing as a perfect balance, but there are healthy boundaries." 
As a single mom, Ornstein avoids bemoaning her circumstances because it's not conducive to forward movement. She says, "There's 'no woe is me.' That's not to say it's not hard, but you carry on. It's hard for everybody. It's tough no matter what your situation is." Powell concurs, adding that, as a single working mom, she's setting an example for her kid. "My daughter gets my hustle," she says. "She's a true leader. When she sees me get frustrated, she tells me to stop and lie down, and that tomorrow's a new day."
Brittney Ogike, founder and CEO of BeautyBeez, says undoing years of perfection-striving doesn't just happen. It's a skill that takes measured practice. "This year, we've literally been in survival mode. So, I've been learning to forgive myself when mistakes are made or when things aren't perfect," she says. "I'm lessening the negative talk and energy and embracing the positive with an optimistic outlook."
Brands Reinvent Company cultures to fit reality 
When it comes to work-life balance, much of corporate America touts an unrealistic ideal that's vastly different from the reality. The pandemic has exposed this myth, and laid bare the fact that working mothers are bearing the brunt of the work-life imbalance. McKinsey's report found that "mothers are more likely than fathers to worry that their performance is being negatively judged due to their caregiving responsibilities." The worry causes working mothers to always be on. "We're not losing productivity," says Powell. "Our day is becoming longer. School is from 8 a.m. to 2 p.m. and, between meals and stepping in to supplement the gaps of virtual learning, you just go into the night to do the work."
Pink remarks the "boys of big tech…created company culture as a way to keep employees at the office longer and to disconnect from their families." She points out that parents don't cease being parents when they step into the office, just as they don't lose their professional identity at home. Even when the lines are fuzzy like in the pandemic model work work, Pink says, "This type of compartmentalization is false. And it's not just about mothers. It falls on the whole family system."
In the place of an arduous company culture, working mom brand founders embracing what Pink calls a "whole-self mentality." What does that look like? Recalibrating performance reviews for employees during the pandemic is one idea. It can also be as simple as playing it cool when a kid makes an appearance on Zoom. "We should all do our best to give everyone a bit of grace," says Ranavat. "During the pandemic, we don't know what battles people are fighting, so showing some extra kindness goes a long way."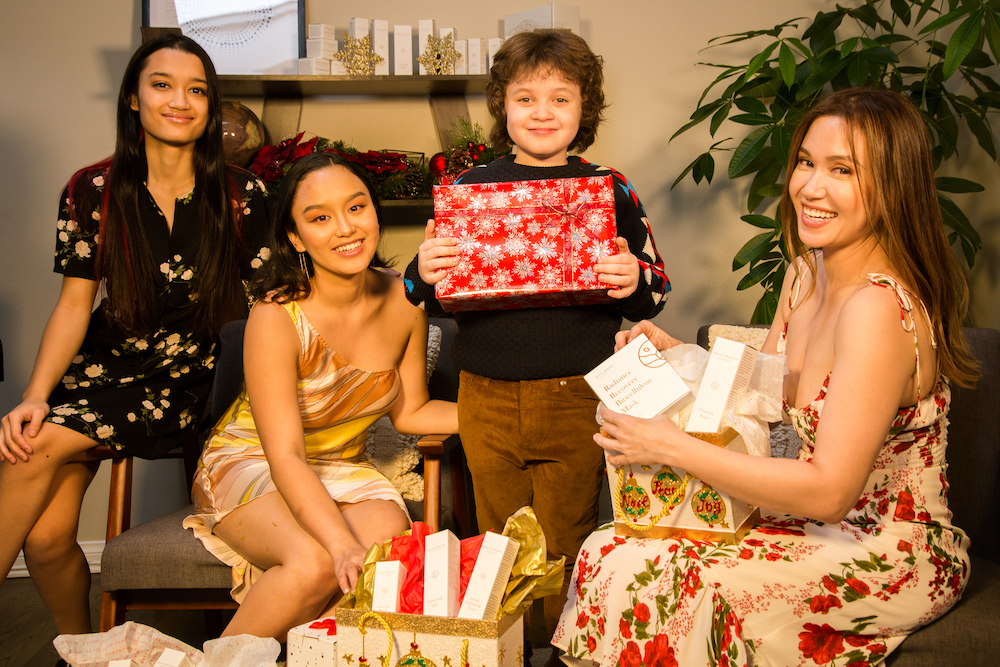 Flexible leadership garners better results 
Flexible leadership is sometimes not viewed as sign of confidence, but there's a big difference between bending rules and breaking them. Indie beauty beauty founders finding success in the pandemic say a flexible management is critical to relating to team members. "We work with amazing women who are amazing mothers," says Marshall. "They give really good feedback, and it's changed the way I train. I have flexible afternoons for mothers who are in Zooms with their kids [in the mornings]." 
Powell says, "Because I'm a mom, I'm more understanding. As long as you communicate what you're going through, we can plan accordingly." Flexibility makes good fiscal sense for her salon, too. "I want my hours to be conducive to my stylists," says Powell. "I don't want them to be tired, so work-life balance is important to the business."
Patrice Jupiter, founder of Bath & Beauty Box, calls herself a "solopreneur," but, because she runs a subscription box company, finds herself collaborating with many brand founders who are also working moms with a myriad of demands on their time and attention. "I try to understand and anticipate their workload," says the former engineer. "If a holiday is approaching, I'll place large orders in advance."
BEAUTY ENTREPRENEURS BUILD COMMUNITIES, NOT JUST ACQUIRE CUSTOMERS
Building communities during the pandemic in which in-person interaction limited is tricky. However, turning the focus from customers to communities has been an invaluable asset to brands trying to distinguish themselves in a saturated market. For brand founders and working moms, amassing a community that embraces and prioritizes motherhood makes a lot of sense. "Start a community first," recommends Jupiter. "Then, people will already know, like and trust you. It's so hard to market and build a business organically. It's much easier with a community. Facebook groups and podcasts are a few ways to get started." As the saying goes, it takes a village. 
Current beauty trends are beneficial for drawing communities with deep roots. "Beauty is shifting to more of an internal reflection," says Weldon. "You're not in department stores bombarded by marketing and not prepping appearances for the outside world." Kelly says, "Beauty is more about self-care than about appearance." Ogike, who says she's "unapologetic" in owning a business that "caters to Black and Brown people," connects to her community by listening and offering valuable solutions. She elaborates, "I've had so many encounters with women coming into our store for suggestions on low-maintenance hairstyles so they don't have to worry about their look and can focus on accomplishing the many tasks ahead of them."
As brand founders align with their communities, consumer allyship blossoms organically. "Taking the extra moment to research if there's an independent beauty product that's made by a mom-owned company does take more energy," says Weldon. She also says it's "a fair ask." 
Native Atlas founder Alexia Wambua adds communities that place importance on motherhood are integral in chipping away at the damage inflicted upon working mothers by the pandemic. "We need to recognize that at, the end of the day, we're all trying to do what's best for our family," she says. "The beauty industry can be a very competitive space, and we can be better at remembering to be kind and supportive to one another."
Community that recognizes the challenges of raising a family isn't only about empathy, it reinforces resourcefulness as well. "By design, I found a way to make my career more accommodating to my parental responsibilities [as a single mom]," says Kelly. "I didn't want my kids to lose their other parent to corporate America." The indie beauty brand she's building isn't merely a reflection of her talent for business, but it is emblematic of her whole self. There's a blurring of lines, so to speak, but it's intentional. "When you do a good job as a single parent," says Kelly, "talk about proof of concept."