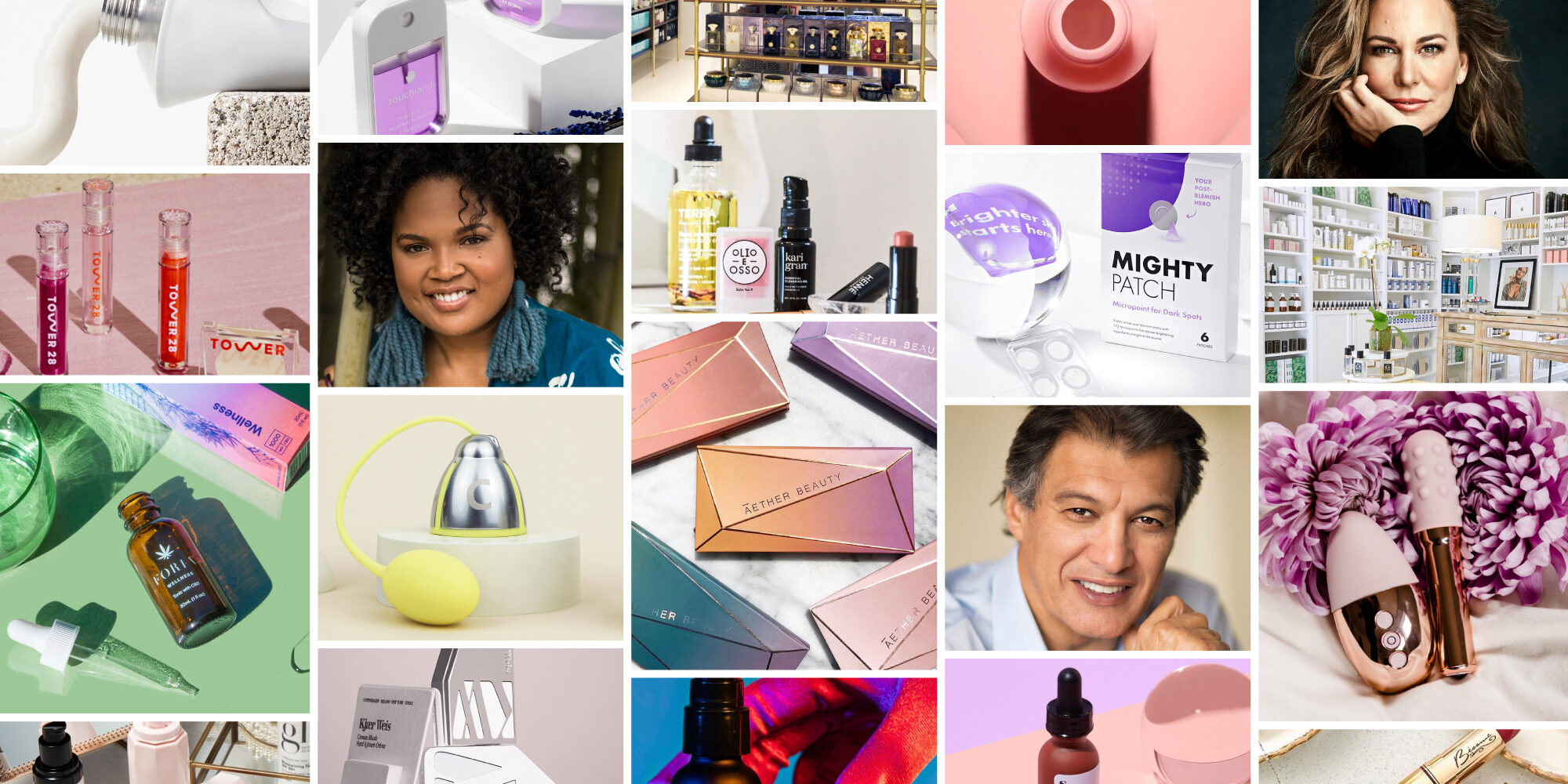 Beauty Independent Unveils Beacon Awards Nominees
The first-ever Beacon Awards is shining light on 75 outstanding nominees across 15 categories in beauty, wellness and personal care.
Beauty Independent is today unveiling a wide-ranging group of contenders, including Beatrice Dixon, founder of plant-based period care line The Honey Pot Company; Alex Fine, founder of sexual wellness brand Dame; Lauren Napier, founder of makeup wipe specialist Lauren Napier Beauty; Barbara Paldus, founder of clean beauty collective Codex Beauty and Sekhmet Ventures; and Julissa Prado, founder of haircare range Rizos Curls, who occupy the Entrepreneur Of The Year category, taking part in its inaugural annual awards initiative. The full list of Beacon Awards candidates is available here.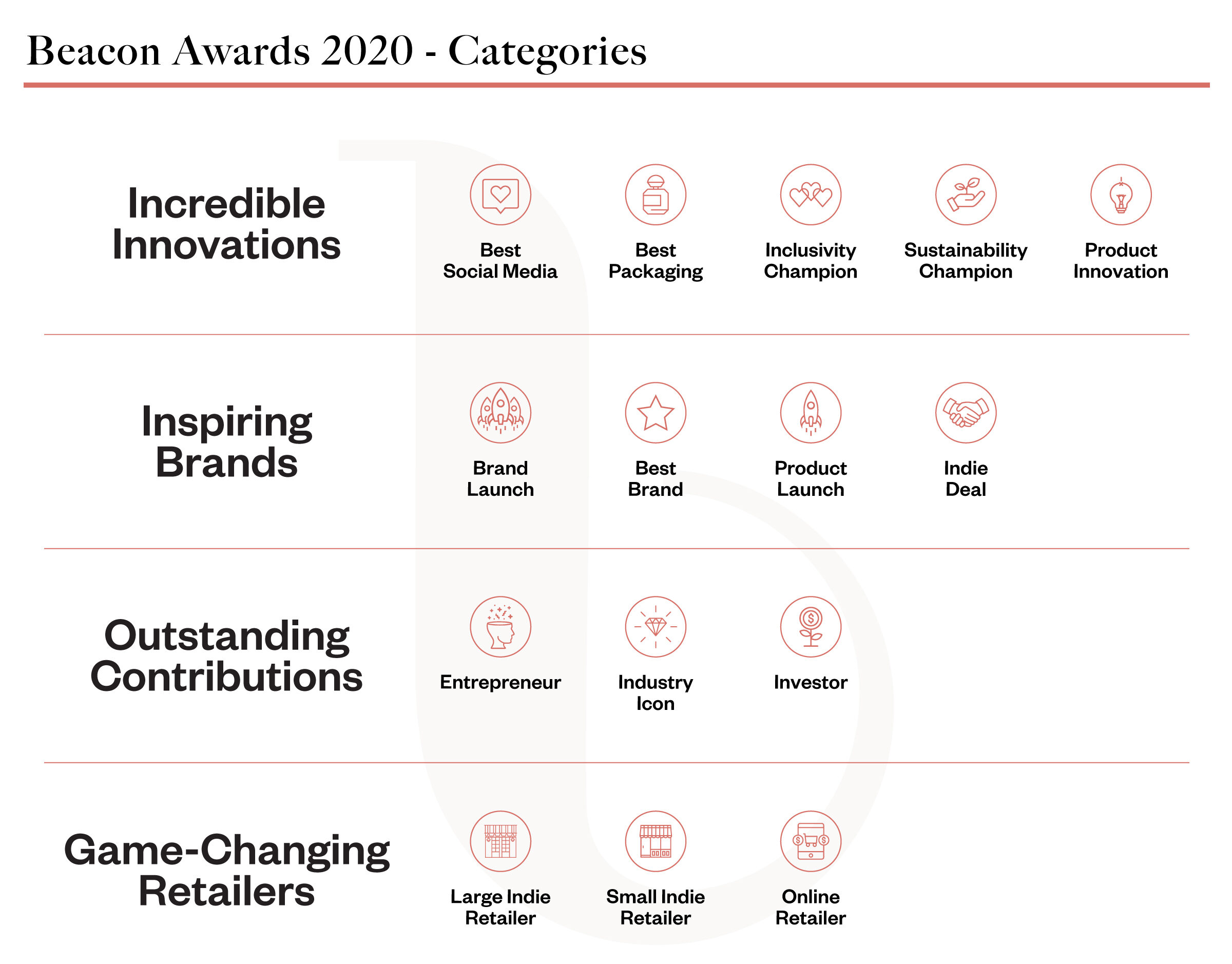 The independent space is driven by the leaders who start and run companies developing pioneering beauty and personal care products that spice up consumers' everyday lives. The Beacon Awards celebrates these ingenious leaders for their contributions that go far beyond bringing a bestselling serum to market. The Entrepreneur Of The Year nominee field, for example, spotlights five founders who've achieved entrepreneurial success while committing to larger missions important to them, including environmental initiatives and social justice reforms.
Over the next several weeks, a panel of 15 industry experts will have the difficult task of choosing the winners from the accomplished cohort of 75 nominees. The veteran experts each bring decades of deep knowledge in crucial aspects of the beauty and wellness arena, from retail operations and fundraising to media and manufacturing. The panel includes Carol's Daughter founder Lisa Price, investor Janet Gurwitch, L'Oréal executive Carol Hamilton, beauty retail strategist Kelly St. John, and Fat Mascara podcast co-host and Marie Claire beauty and health director Jennifer Goldstein Sullivan.
"I applaud Beauty Independent and the IBMG team for coming together during what has been a challenging time to celebrate the community bringing change to the beauty industry," says St. John, founder of consultancy KSJ Collective. "Having dedicated most of my professional career to the discovery, development and growth of indie beauty brands who have grown over the years into today's industry icons, I've witnessed firsthand the unrelenting spirit of innovation and perseverance required to achieve success. The passion and respect I have for the continued innovation in the independent beauty space is what inspired me to start my own business working directly with brand founders to scale their businesses."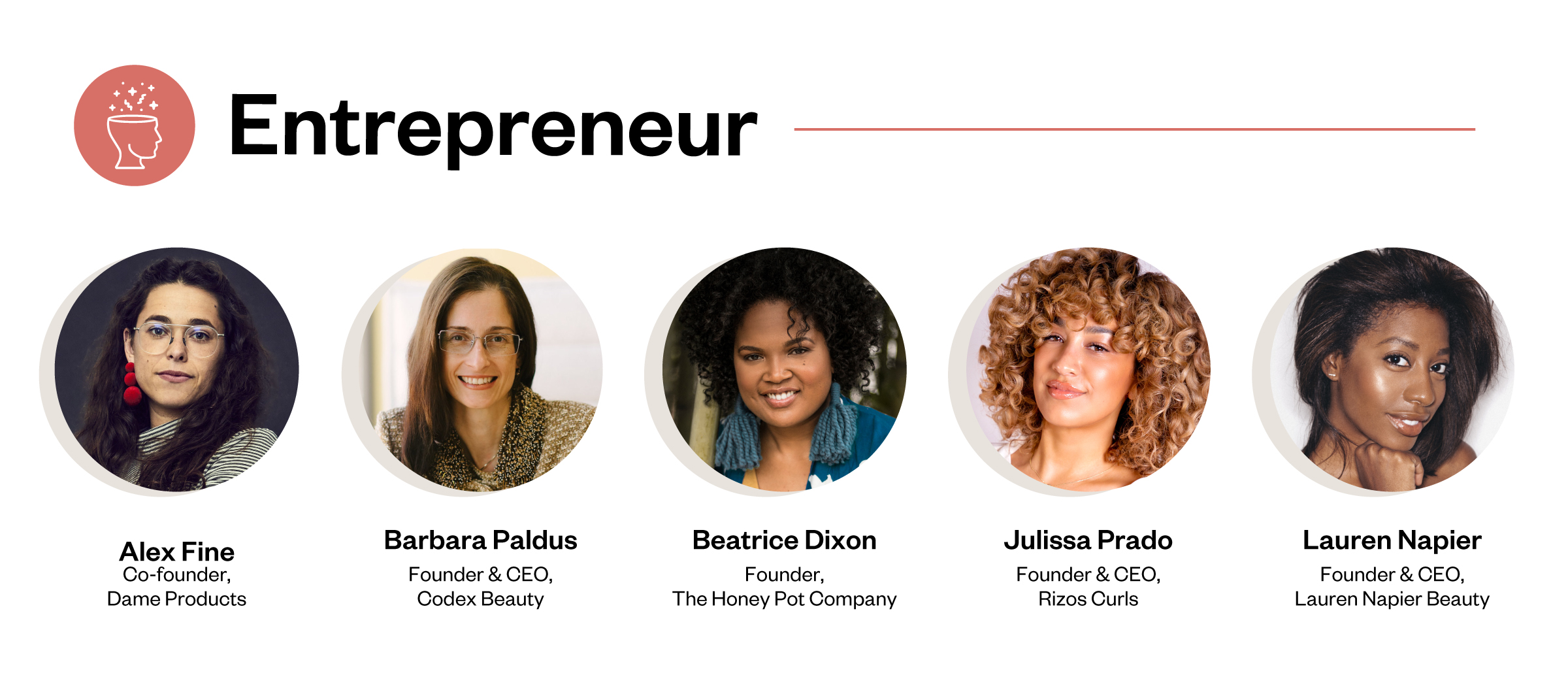 Beacon Awards winners will be revealed during a live virtual event at the end of September, coinciding with Beauty Independent's three-year anniversary. The digital publication launched timed with Indie Beauty Expo New York 2017, the second edition of Indie Beauty Media Group's trade show created by co-founders Jillian Wright and Nader Naeymi-Rad as a stage for independently-owned beauty and wellness brands to meet with key retail buyers and beauty editors. IBE provides a platform for the founder-led brands capturing an increasing amount of the global beauty and personal care market, predicted to exceed $716 billion by 2025, from legacy brands controlled by beauty conglomerates like Estée Lauder, Revlon and Shiseido. 
"It has always been the mission of our company to ensure these entrepreneurs get the recognition they deserve," says Naeymi-Rad. "No one has covered this space as exhaustively as Beauty Independent has these past three years, and I believe no one is better suited to shine a light on the notable successes in this part of the industry."
Due to the COVID-19 global pandemic, IBMG has had to cancel most of its 2020 show season, including IBE Berlin, Dallas, and New York, and pushed its London show to late November. The organization plans to pick up its expo schedule in January 2021, when it will return to Los Angeles for the educational conference BeautyX Demand Generation Summit and IBE LA 2021.