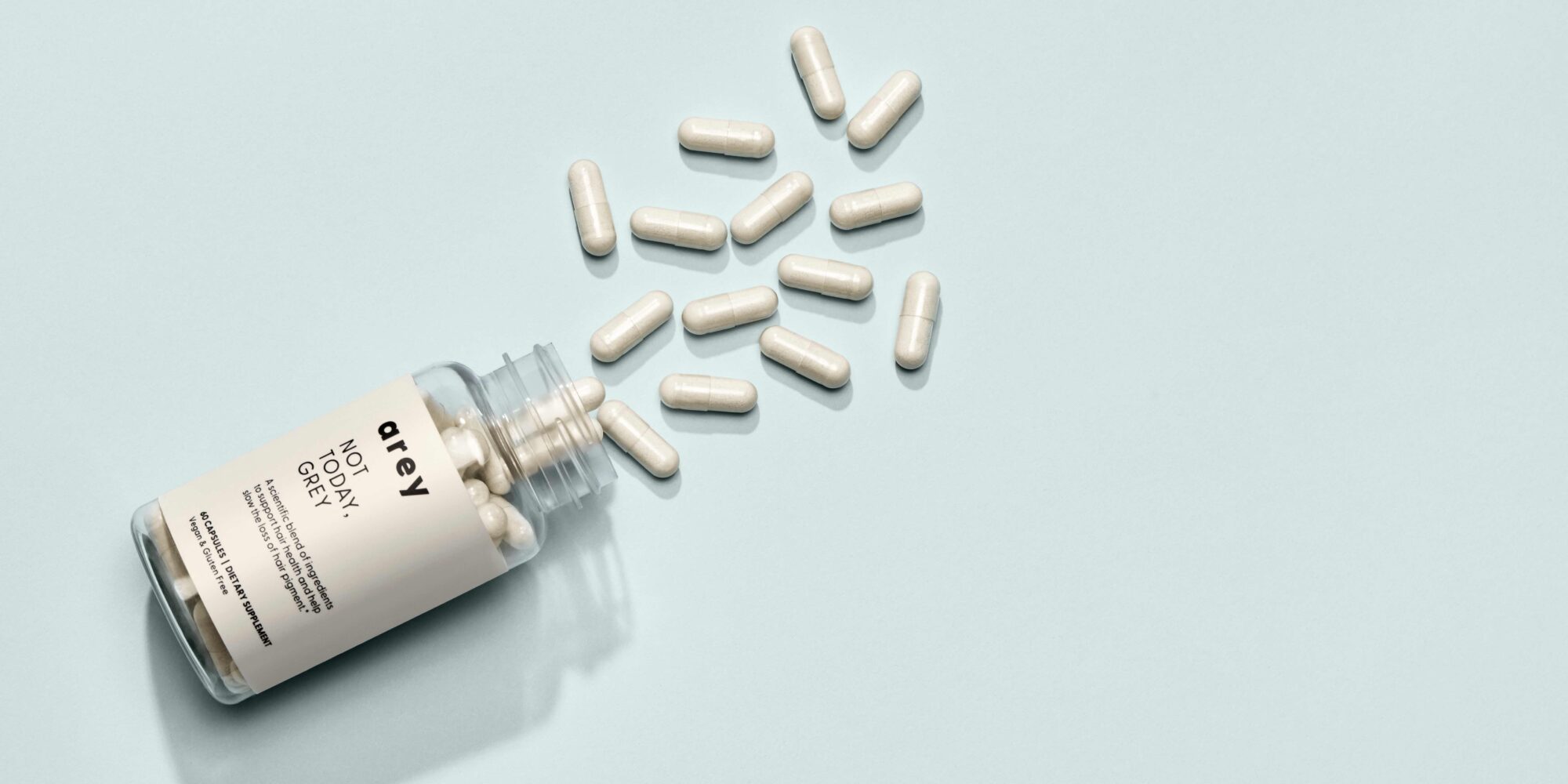 Beauty Industry Veterans Bet Big On Supplements To Slow Graying Hair
Can a daily supplement really slow the loss of hair pigment to ward off unwanted grays?
Beauty industry veterans Allison Conrad and Jay Small are betting big that it can. Not Today, Grey, the first product from their company Arey, debuts today in direct-to-consumer distribution priced at $40 for 60 capsules, a month's supply, or $34 on subscription. Conrad and Small swear it's the only effective supplement on the market designed to push the brake on plummeting hair color. It works to support healthy melanin production by reverse-engineering what happens in the body before hair color production decelerates with age.
To create Arey, Conrad, formerly president of Blushington and a strategic advisor to beauty startups such as Vegamour and Type:A, and her hairstylist Small solicited the expertise of Conrad's parents. Her father Ken Conrad has been in the pharmaceutical industry for more than 20 years, and her mother Joanne Conrad is a dietitian. Allison Gallo, an MIT-trained chemical engineer with product development roles at companies the likes of Dollar Shave Club and Earth Science Naturals on her resume, is also an advisor to Arey.
Conrad's mother's involvement actually dates back to when she retrieved her then 5-year-old daughter from preschool. "I pointed out to my mom that the other moms didn't have gray hair. She was completely offended and started dying her hair the next day," recalls Conrad. Ten years ago, Conrad was in her mother's shoes and spotted a gray strand on her own head. "You have that panic moment when you see that first gray hair," she says. "My life felt suddenly much shorter." The unwelcome observation prompted Conrad to ask Small why there wasn't an option on the market for consumers trying to halt the graying process. They decided to literally get to the root of the problem.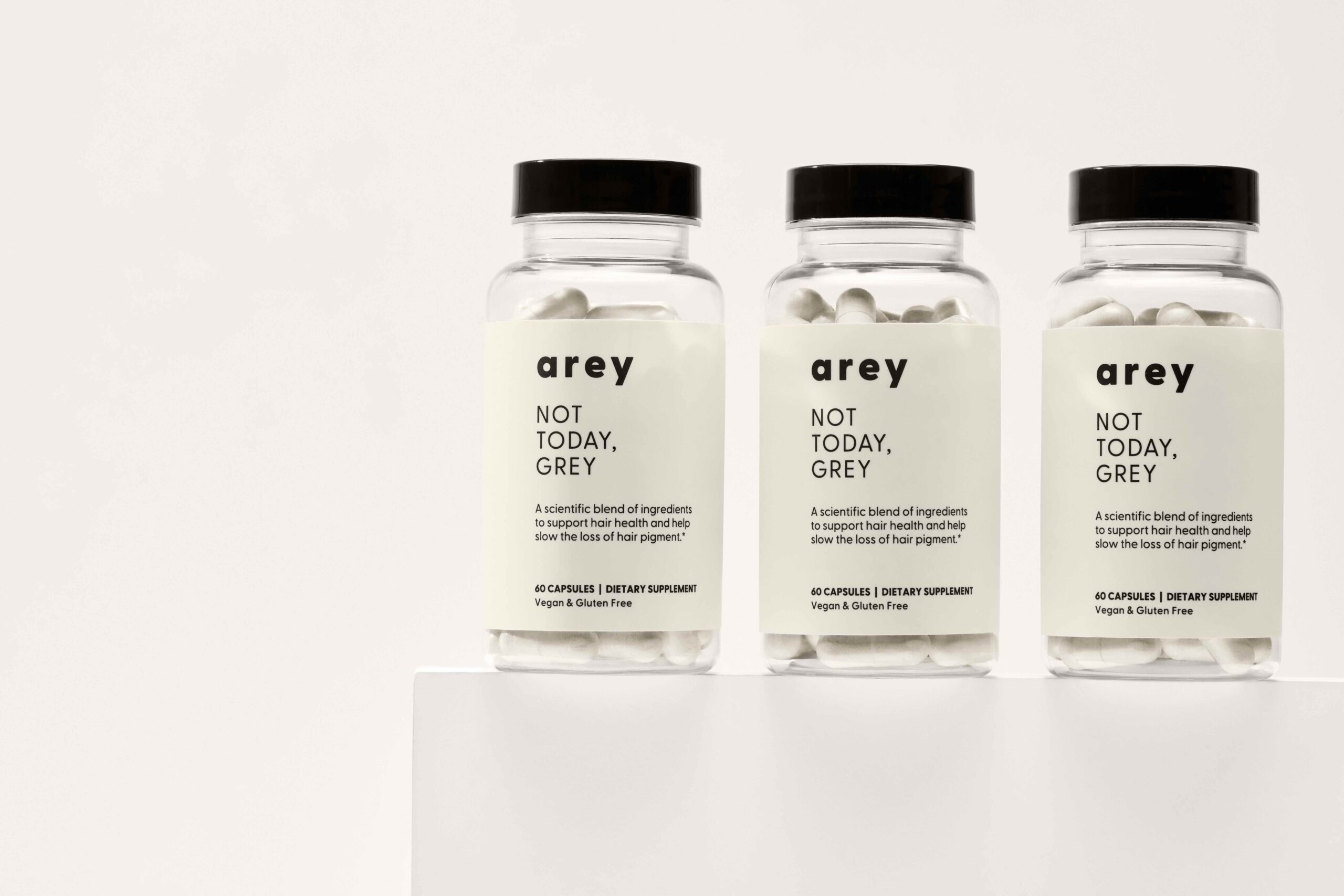 Although Conrad followed in the graying footsteps of her mom, Arey's research has uncovered that only 30% of gray hair is genetic. Besides genetics, causes are vitamin deficiencies due to diet, lifestyle choices such as smoking and even the chemicals in hair dyes. "Gray hair is a message from the body saying you are either deficient in vitamins or have been exposed to oxidative stresses," explains Small.
Digging into the science of graying, Arey identified clinically studied vitamins, minerals and herbs to put in Not Today, Grey with the aim of stalling grays. A key ingredient is Fo-ti, a plant from China, Taiwan and Japan incorporated in traditional Chinese medicine remedies. Arey turns to it for its anti-aging benefits. Not Today, Grey is vegan and gluten-free.
Beyond slowing grays, Arey's co-founders share Not Today, Grey has secondary benefits. In trials, users reported thicker, fuller, softer and overall healthier hair. "After three months of use, 100% felt their hair was more vibrant and healthier, 91% experienced smoother hair, 90% noted thicker/fuller hair and 91% saw less gray hair growth," details Small.
There can be a monetary benefit as well. Not Today, Grey assists consumers already covering gray with stretching out the time between colorings and reducing exposure to hair dye. Not Today, Grey is suited to textured hair, too. While the concept of slowing down graying could seem counterproductive to the salon industry, Small views stylists as a cornerstone of the brand. Arey is introducing a stylist program.
"We really want to be from the inside out and, then, the outside in."
"We would like educated ambassadors that exist globally," says Small. "Stylists are the ones that get asked the questions—when you see a gray hair, that is who you talk to. We would like to give them a percentage of sales." He stresses the brand doesn't endorse eliminating hair color, simply stretching out the period in between coloring.
Gray hair might be associated with a mature market, but Conrad believes the appeal of Not Today, Grey spans age groups and genders. "We're thinking of this as preventative," she says. "You prevent wrinkles by putting wrinkle cream on…What if you see a first gray hair and take this product earlier so that you can slow down the process?" She adds that there's a multitude of anti-aging skincare products, but few systems to address aging hair.
Small has been testing Not Today, Grey with clients at his styling studio, and he's noticed men have been early adopters. He mentions usage by men with shorter hairstyles has validated that the supplement yields healthier scalps and hair because results are visible sooner.
Without sharing financial projections, Arey's co-founders assert the brand has huge potential. Small says 50% of people will go 50% gray by age 50. The global hair color market reached almost $30 billion in 2019, according to Statista, which forecasts it will swell to $40 billion by 2023. A tiny slice of that figure represents enormous volume. Compounding the hair color dollars is the escalating business of beauty supplements. Verified Market Research projects sales of the ingestible items will advance at a compound annual growth rate of 4.61% to hit the $3.3 billion mark by 2026.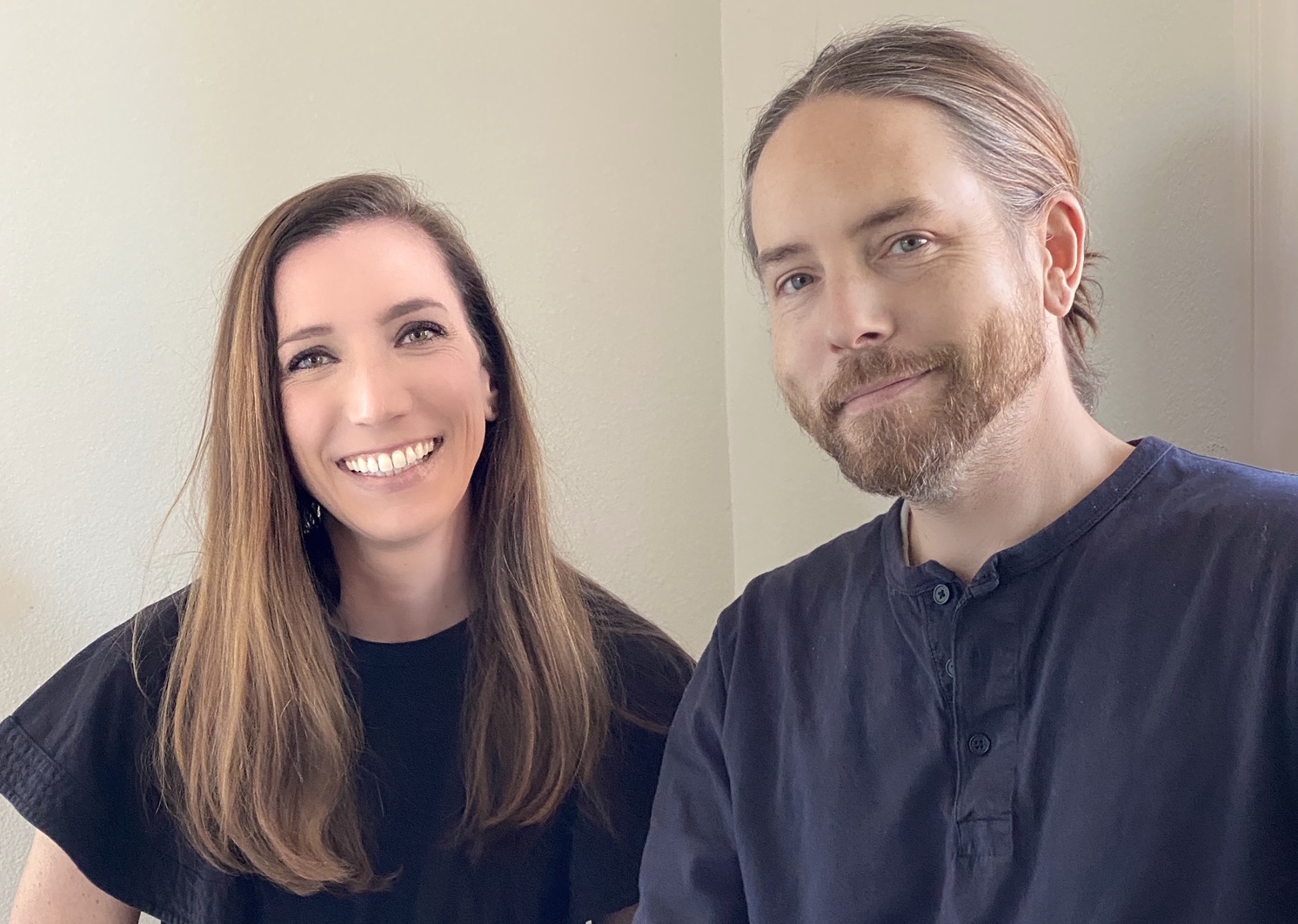 Not Today, Grey's launch comes during the pandemic, when people are seeing gray strands pop out and often avoiding salon visits, and in the wake of research published in December 2019 in the International Journal of Cancer raising concerns about hair dye and chemical straighteners. "The timing was crazy. The article came out, and we wanted to speedboat to get it to market," says Conrad. "Then, COVID happened, and we had the opportunity to commit and spend time on it."
Self-funded online brand Arey isn't ruling out seeking capital or entrances into physical stores. "We have to find the right partner and make sure margins and economics make sense," says Conrad of retail. Arey plans to extend from supplements to topical products. Conrad says, "We really want to be from the inside out and, then, the outside in."