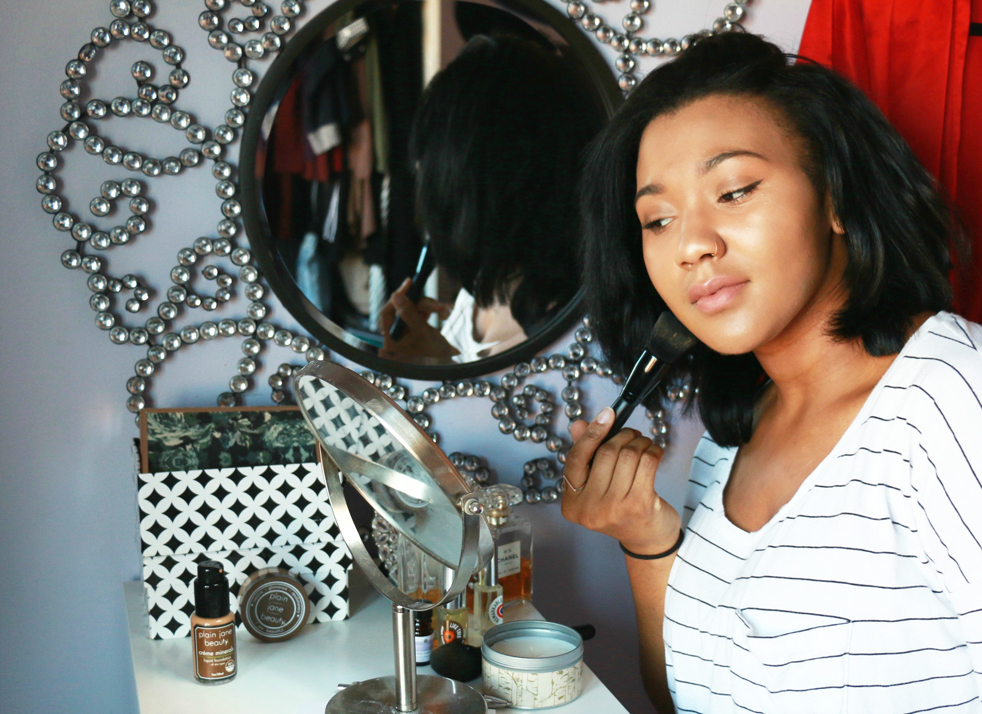 Beauty Influencer Tiffany De Silva On Deadlines, Indie Beauty's Rise, Brooklyn Attitude And Creating Her Own Company
Behind beauty influencer Tiffany De Silva's gleaming smile and impeccable makeup is an insecurity that's familiar to many members of her audience. She's open that presenting perfect pictures can be deceiving, and dives into her experiences with anxiety and depression in between presenting polished looks. "If you struggle anxiety, depression or things like that, keep sharing, keep living in your truth, keep being honest. Don't feel like you have to pretend everything's OK," she says in a YouTube video, adding in an Instagram post, "My dream in life is to inspire women to embrace their natural beauty by practicing self-care. I would also like to share more of my story and spread the message of mental health." Beauty Independent chatted with De Silva to learn more about her path to becoming a content creator, effective brand partnerships, go-to products and entrepreneurial aspirations.
You were born in Brooklyn and moved to Los Angeles two years ago. Have either of those locations impacted your idea of beauty?
Brooklyn shaped my idea of beauty in so many ways. Growing up, I saw so many different types of people who had their own ideas of what they thought beauty meant. There was so much originality and "I don't care what you think of me" attitudes. When I think of beauty, that's what I think of: Someone who marches to the beat of their own drum and doesn't care about society's ideal beauty. To this day, I follow my heart when it comes to my choices in fashion and beauty. I do what I want and trust that it will always be the right thing to do. I thank Brooklyn for my rebel heart. No matter where I go, I'll always be a Brooklyn girl.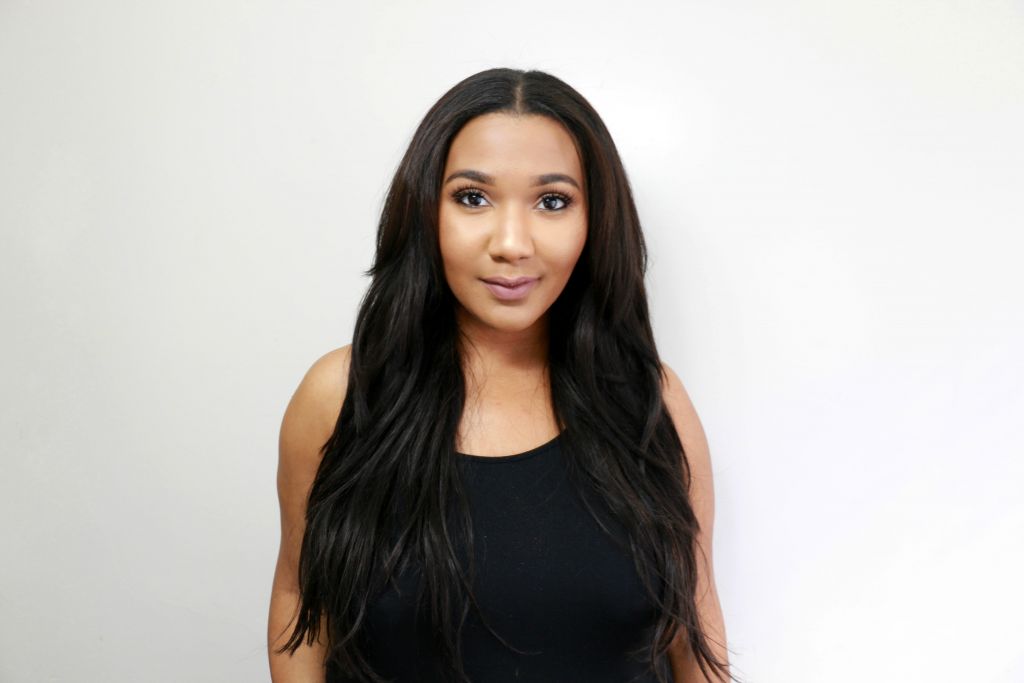 Is content creation a full-time gig for you?
Although content creation requires full-time effort, I currently have a part-time job working for a massage boutique in Los Angeles. I took a short break from creating altogether because I needed some time to find my voice again and discover how I wanted to use it. It's so easy to feel like you have to churn out content just because you feel like you should, but I've always wanted my content to come from an organic place. I love the company I work for. Small interactions with people inspire my content because I get to learn about what people are curious about on a daily basis.
Did you have any clue you'd become an influencer?
I had no idea. I do come from the era of girls sitting in front of their webcams seeking friends and community on the internet. I started my first YouTube channel in 2010 in my senior year of high school. There were no sponsorships, no editorial calendars, deadlines, and certainly no compensation involved. I just created because I loved it. I love that the industry has evolved to the point that many creators are able to pursue their passion full-time.
What do you wish brands knew about working with influencers?
I really wish brands knew that, although we are a business, we are also real people. Some of us have full-time jobs, and do not have a team of people to help us create content. It takes time to create things that will be meaningful and leave a lasting impression on viewers. There is just so much content out there, creators have to put their unique spin on things to not get lost in a sea of uploads.
Patience and time is sometimes something we need. I understand that, as an indie brand, you would like to have content out to promote products as soon as creators receive them, but it's not a sustainable form of promotion. Our readers know that we've only had that foundation or cleanser for two days. [In two days], how on earth is it a holy-grail product or a can't-live-without-it item? So, understand that it is beneficial for you as a company to let us organically introduce things without a pressure for a deadline. You'll be surprised what amazing work a creator can do for you when they don't feel pressured to do so. Now, when it comes to sponsored content, this is a bit different. I think content creators should stick to their deadlines, but realistic deadlines should also be placed.
How do you choose which products and brands to feature? 
When I first started out in the indie beauty space, I would search for holistic beauty brands on Instagram that I liked and would reach out to them asking them if they would like to work together. They would send me products that I could test out and give my honest feedback about. No commitment to post, and it felt right. So, I kept that going with how I choose which brands to feature. I only work with brands that allow me to test the products first and see if its right for my followers because they come first. I ask them what they want to learn or see in the upcoming weeks, and my content is shaped around that.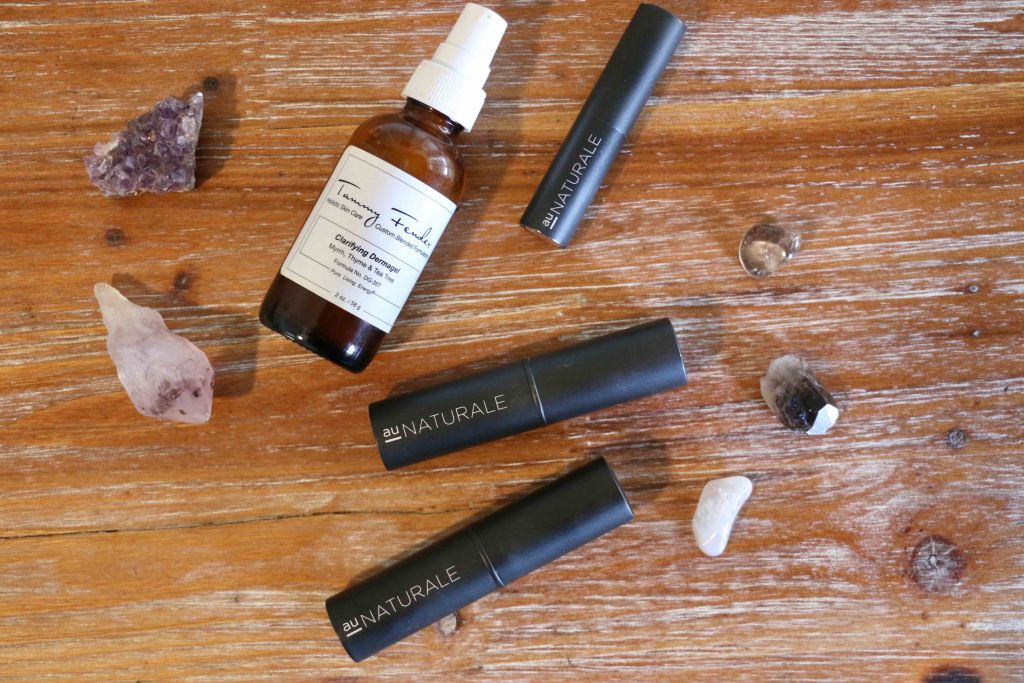 How do you prefer to work with brands? 
Like I mentioned, I always prefer to try out a product over some time before I commit to a sponsorship. After I know for sure that I love a product, then I will commit to a sponsored post. Many of my brand collaborations have come from growing and having a relationship with the brand, then, having them offer me the opportunity to do something paid. Nothing is more important to me then my integrity as an influencer. My followers know that if I'm talking about it then it's a product that I love and use on a daily or weekly basis. Currently, all of the brands I am working with understand that. Right now, I charge anywhere from $50 to $300 for paid content. This depends on if the brand would like brand dedicated content or would like to be mentioned in a specific way.
What do you think the indie beauty movement has gathered so much momentum?
There's something special about owning a product that was created by a small business. There is a personal story attached to it, and something about it just feels real. Some of my favorite products are handmade by the owners. No large factory, just a person with a passion for beauty creating their own products in their kitchen or home office. It is made with love. I know what my money is supporting when I support indie beauty. I think a lot of people are falling in love with the mission of these brands they support now, and it's a beautiful thing to see.
What are a few brands or products that you are crushing on right now?
Since it's summer, I've been into lightweight, multi-use products. For skincare, my go-to product is the Tammy Fender Clarifying Dermagel. It's perfect for my oily skin type. After cleansing, it's all I need because it's like a serum and moisturizer in one. I love an even complexion, so my favorite foundation and concealer is the Zero Gravity C2P foundation from Au Naturale and their Completely Covered Creme Concealer. I love a matte lip, too, so lately I've been obsessed with Lawless Beauty's liquid lipsticks.
What's next for you?
In the future, I think I will be focusing more on YouTube. It's where I fell in love with the world of beauty. Although I love writing and Instagram is a quick way to connect to my viewers, I would love to upload more on YouTube. I've also been very inspired lately to create more content highlighting the story behind indie brands and finding out how they came to be. I was raised by a single mother who had her own business for most of my life, so I would love to one day start my own business in indie beauty. Right now, I'm on a journey of discovering what that will be.
What are your thoughts on the progression of social media? 
Instagram and YouTube have evolved so much over the past few years. I think Instagram introducing video into the app was one of the things that sparked a new need among users. Viewers want to know more about the people they follow. They want the story behind the photo. They want to know who you really are.