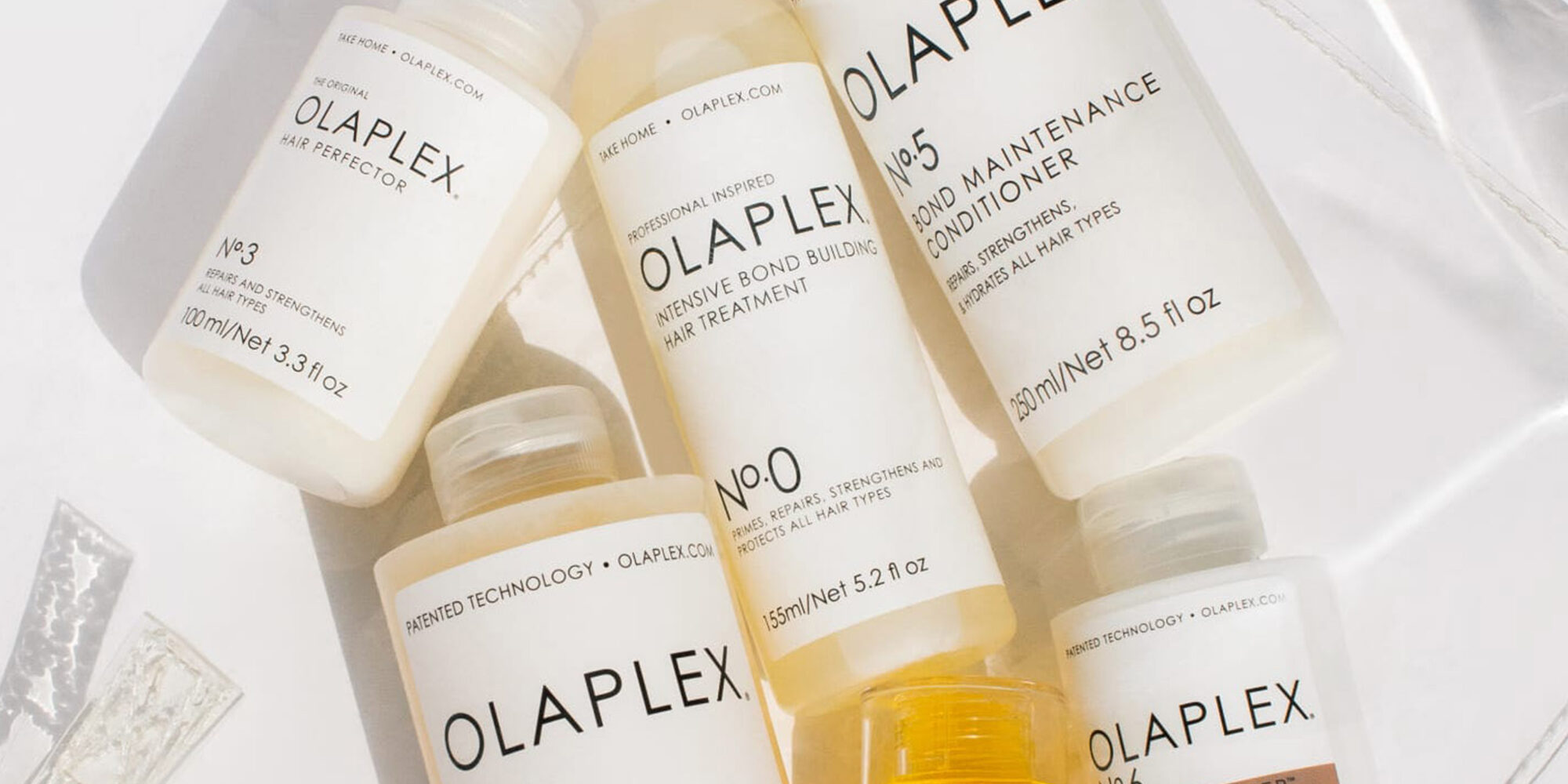 Beauty Looks To Have A Strong Holiday Shopping Season This Year And Hot M&A Market Next Year
With rising inflation and persistent labor shortages affecting the supply chain, brands are feeling the pinch.
The good and bad news is the conditions aren't likely to be static, according to Christina Adams, a partner at McKinsey & Co., who joined Nini Zhang, director of beauty, fashion and e-commerce at Credit Suisse, and Larissa Jensen, VP and beauty industry advisor at The NPD Group, for Beauty Independent's In Conversation webinar last Wednesday focused on third quarter dynamics. 
"Brands will have to be prepared to remain agile and to not place so many bets in a single basket," said Adams during the webinar. "The single biggest thing about trying to predict the future is that it will be unpredictable going forward. We are at a particular time of evolution and change. Flexibility will be critical." For more on what Adams, Zhang and Jensen discussed, the below recap covers consumer spending behavior, the evolution of beauty retail, and mergers and acquisitions.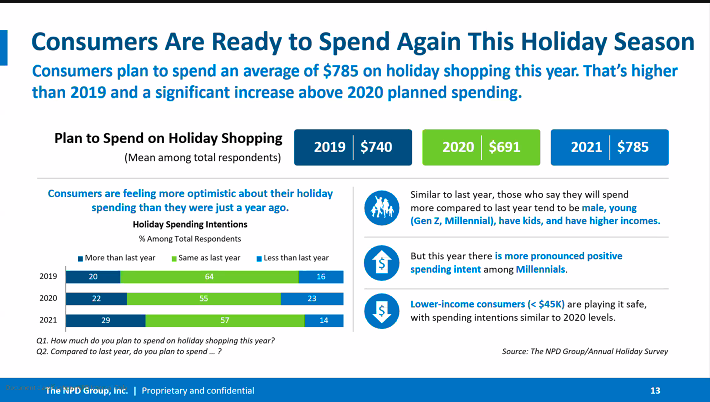 Holiday Shopping
Approaching the holidays, consumers are ready to spend—if they haven't already. NPD's survey asking consumers about holiday shopping reveals they're planning to spend earlier and more on fewer items. Some 40% purchased their holiday gifts by the end of October and around half plan to shop before Thanksgiving. Concerns about the availability of merchandise is the top reason why shoppers are plunking down for gifts early. 
Shoppers are turning to e-commerce to purchase their holiday gifts. Later into the holiday shopping season, consumers particularly worried about the economy will make their purchases. They're more apt to do their buying on Amazon. 
McKinsey's data illustrates consumer confidence lifts among millennial and gen Z consumers, and vaccinated people. Adams highlighted that 26% of young people have a desire to splurge in beauty. Adams said, "There is some real opportunity as consumers are coming out of the pandemic as they are thinking about how to treat themselves." 
NPD's survey finds more than a quarter of consumers are planning to purchase a beauty product this holiday season. Jensen asked, "How can you lean into these dynamics? How can you make them work for your brand as you think ahead over the next few weeks, and what levers can you pull in the short term to help drive purchase during this very important period in our calendar year?" 
Retail AND CONSUMPTION Shifts 
Brand loyalty, diminishing prior to the pandemic, has dropped amid it. McKinsey data shows 22% of consumers switched cosmetics brands in the last year. Nearly 90% cited better quality ingredients or product performance as the main impetuses for switching. While some consumers traded up, the consumers who traded down looked for products offerings of similar quality at lower prices.
Adams said, "For those representing more premium brands, it is quite valuable to make sure that consumers are continuing to have a good experience because, when consumers trade down, more often than not, they are actually satisfied with the product."
Dependence on online shopping has encouraged promotional purchasing tendencies. "A lot of online shopping involves email, loyalty promotions," said Adams. "I think about the emails that I get from beauty retailers, where I have memberships that have promotions, and it changes behavior because it created accessibility that, when you go back into the retail environment, you are trained to think about what is the equivalent of that 15% off. It is habit training." 
Social commerce or selling through social media platforms is poised for growth. Simultaneously, omnichannel retail isn't dissipating. Adams said, "We do think there will continue to be quite a bit of retailer innovation around bringing online personalization into the store, enabling technology and having a more dynamic environment."
She spotlighted in-store brow, hair and makeup services as powerful differentiators for physical beauty retailers. Labor shortages are pushing pickup, self-checkout and contactless payment methods in stores. Online, artificial intelligence-assisted try-on tools, NFT tags and digital questionnaires are proliferating.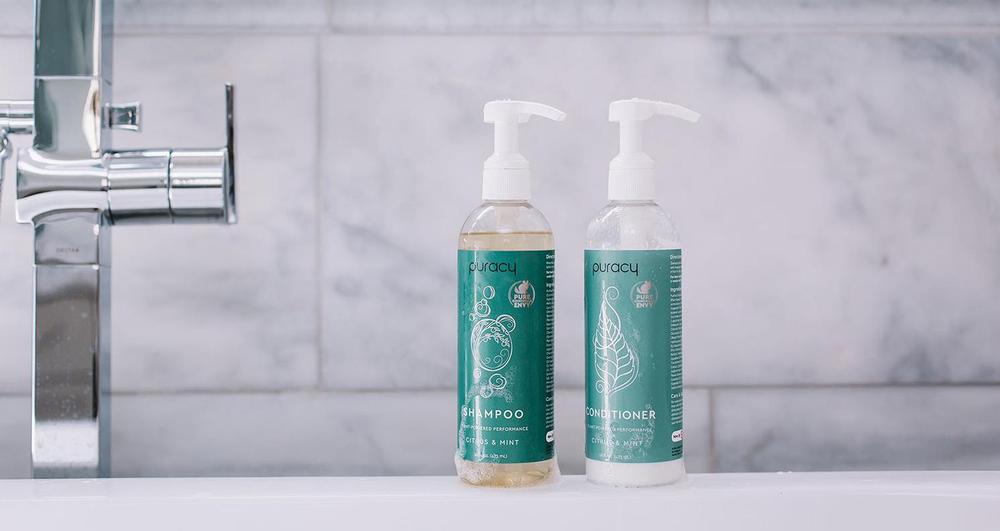 Beauty and Wellness M&A
Within beauty, personal care and wellness, there's been a spate of deals recently involving the brands Milk Makeup, Farmacy Beauty, Obagi, Puracy and Mary Louise Cosmetics, just to name a few—and Zhang doesn't think deals will slow down. She predicts robust M&A in 2022. "I have rarely ever seen so many sale processes being run on beauty companies and brands in the last five years," said Zhang. She's aware of more than 15 assets on the market, primarily in the skincare category. 
Strategic buyers like Unilever, L'Oreal or Coty are encountering competition for assets from a new class of consolidators projected to fuel future M&A. Zhang said, "This is people who are in build mode. They wanted to build quickly because they have sales targets they put out and part of the strategy is to go out and inorganically grow via acquisitions." 
Yatsen, the Chinese owner of Perfect Diary and Abby's Choice, is seeking brands in the United States, Europe and China. Maesa, Forma Brands and Harry's could scoop up small assets with the idea they can plug them into their infrastructure to multiply sales. Zhang also anticipates an influx of beauty-focused SPACs and traditional IPOs on the horizon. She said, "Companies are reaching critical size, and critical size for an IPO is, can you get above a billion-dollar market cap area, which backs into revenues of $200 or $250 million-plus?"
Private equity interest in beauty and wellness concepts is high. "These guys have been very aggressive in processes and for these types of deals, willing to put in more equity," said Zhang. "People are looking to Olaplex as the poster child here from the latest class of investments." Private equity firm Advent bought haircare darling Olaplex in November 2019 for an estimated $1 billion. After its IPO in September, Olaplex's market cap sits at north of $15 billion. 
Private equity firm valuations are now rivaling those of strategic buyers. "What really surprised me here is you would think that a financial sponsor [private equity firm] wouldn't pay as much as a strategic, but we're not seeing that in the data," said Zhang. "We're seeing sponsors being almost as competitive as strategics."
Assets headquartered in North America and Asia are the most attractive to firms. China has become an alluring market for beauty M&A. Zhang said, "A lot of these assets transacted in Korea and Japan previously, and we're starting to see some domestic transactions happen in China being bought by Western conglomerates."