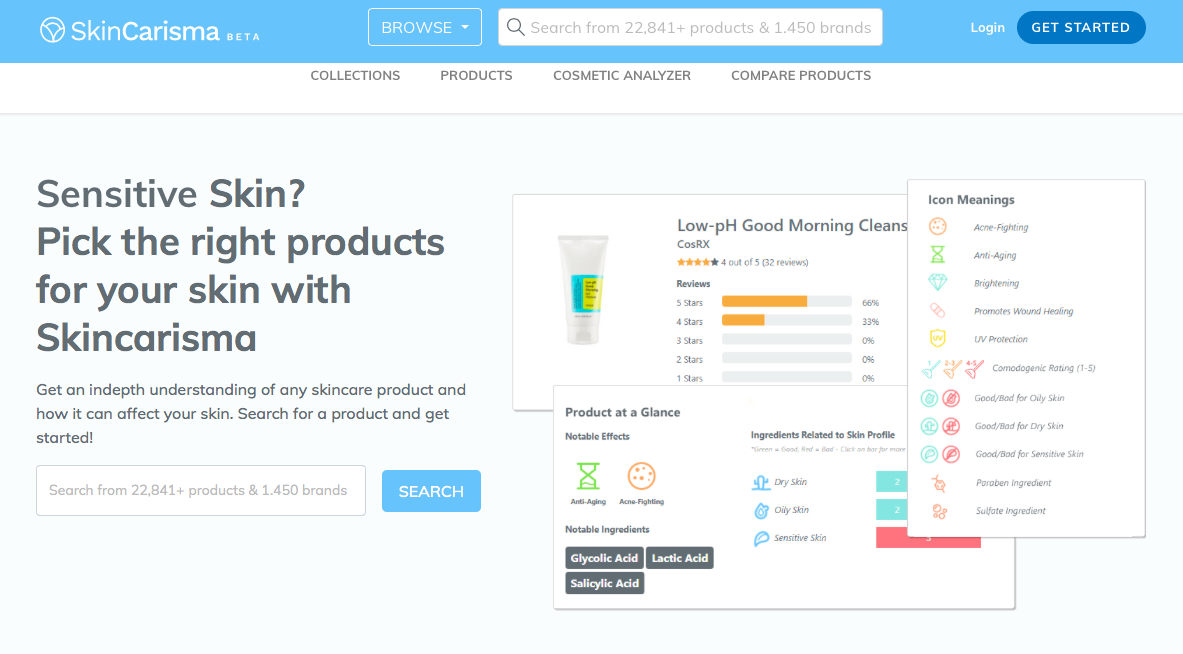 Don't Understand The Gobbledygook On Beauty Product Labels? SkinCarisma Will Break It Down For You
SkinCarisma is taking the mystery out of ingredient decks to help consumers make educated decisions when they purchase beauty products.
The idea for SkinCarisma, a digital platform now in beta mode designed for consumers seeking in-depth understandings of product formulations, sprang from founder Kevin Chen's struggle with acne. To identify an effective treatment for his pimples, he turned to the web for answers and encountered a deluge of predominantly impractical information.
"Despite the marketing messages and hype on products, some products did close to nothing for my skin, and some made my skin extremely sensitive or break out," says Hong Kong-based Chen, who previously worked for a logistics e-commerce startup. "I found many people suffering from acne having similar experiences, and it was only until looking at the ingredients and understanding what did what, and what was potentially bad, did I start seeing progress. Inspired by this, I wanted to make it as easy as possible for anyone to find suitable cosmetic products for whatever their skincare goals are."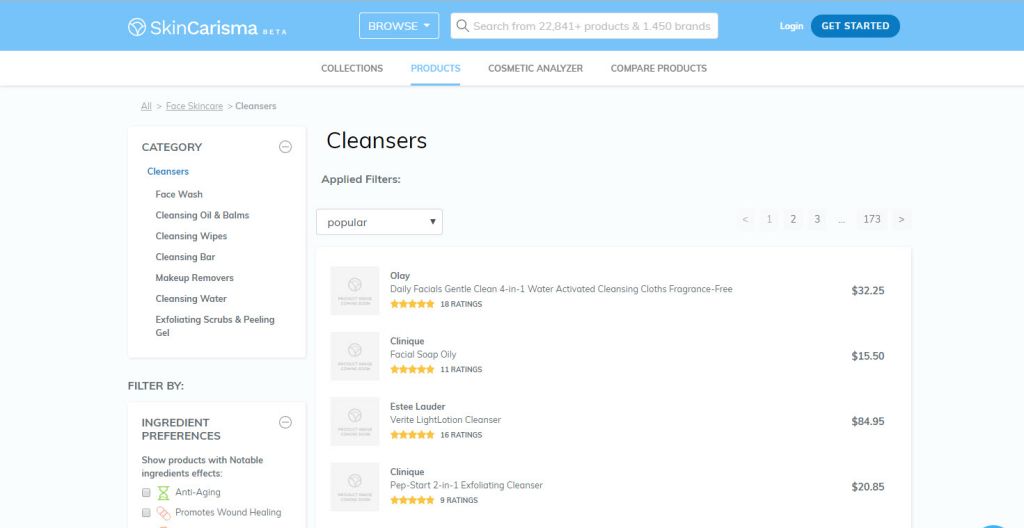 SkinCarisma visitors can dig for product details in two ways: Either by using the search bar at the top, which lets them scour a database of around 23,000 items from 1,450 brands, or entering product ingredient lists into a cosmetic analyzer tool. For both options, the platform provides instantaneous results that include safety rating checks through Environmental Working Group and Cosmetic Ingredient Review, suitability for skin types, and rundowns of ingredients' cosmetic functions. SkinCarisma also lets consumers know if a product contains irritants like parabens, alcohol or sulfates.
The site is free, and consumers are encouraged to set up profiles to become part of the SkinCarisma community. They can submit products that the platform places in its database and write product reviews. A system of point rewards is still being fine-tuned, but is already available for people contributing product reviews and ingredient lists regularly to the site.
Chen would like to evolve the reward system to dole out perks to consumers from relevant brands and e-commerce retailers. For instance, SkinCarisma could flag products for a customer that don't contain an ingredient he or she is looking to avoid. In addition, SkinCarisma users may eventually be privy to product comparisons and collections of products explored by fellow members of the SkinCarisma community.
New visitors are primarily arriving at SkinCarisma through Google searches. While word-of-mouth buzz is starting to pick up, Chen expects to ramp up marketing in the near future. Chen says, "We know social media is a great way to attract more visitors, [but] we haven't been able to allocate enough resources in that avenue yet, but plan to." SkinCarisma is supported by a staff of four.
Chen anticipates moving SkinCarisma out of beta mode by the end of 2018 after some revamps are completed. The platform's early adopters are guiding its renovations. Chen says, "We've been lucky enough to frequently get emails from happy community members of our website, which has definitely helped us stay focused on our vision."
The site is presently being monetized through product affiliate links, which Chen stresses "in no way affects the outcome of the cosmetic analysis and its algorithm." He continues, "We stand strong behind keeping our information unbiased." Going forward, SkinCarisma will offer advertising opportunities to brands and e-commerce retailers.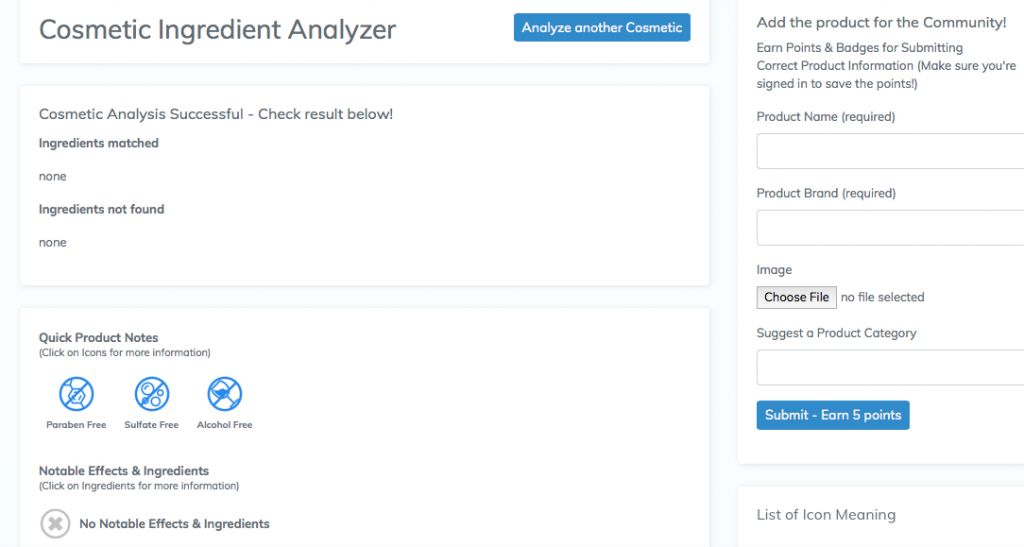 With the rise of clean beauty and sites tailored to shoppers in the segment, Chen recognizes SkinCarisma faces competition. "We love seeing more sites dedicated to empowering consumers," he insists. "The more, the better." He points out SkinCarisma is unique because it has its finger on the pulse of avid beauty consumers. Chen asserts, "We pride ourselves in working extremely closely with understanding what our community wants in our platform."