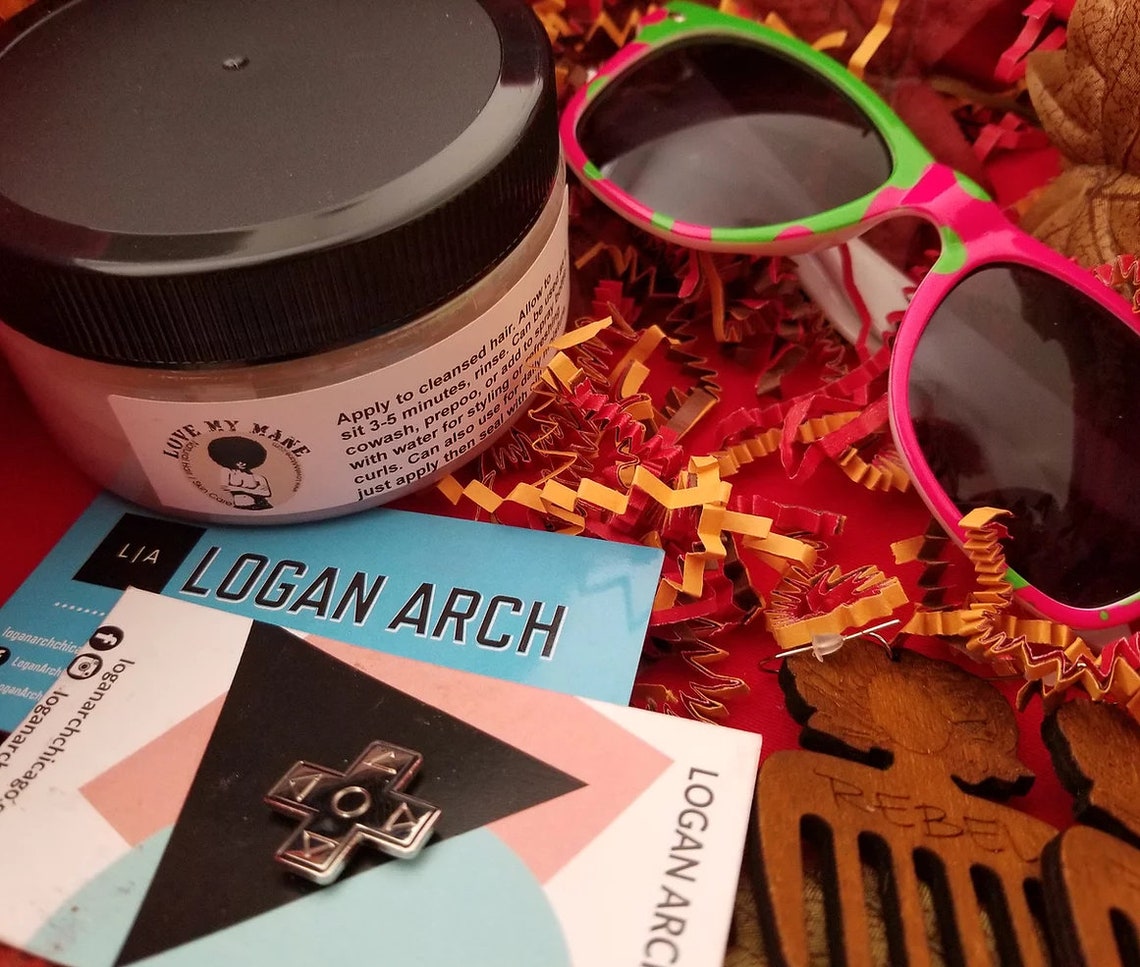 Beauty Subscription Box Curls + Controllers Meets Consumers At The Growing Intersection Of Beauty And Gaming
Since the early days of Atari and Magnavox consoles, video games have offered a welcome escape from school, work and other realities of analog life. During the pandemic, people sought that escape more than ever.
According to The NPD Group, the American video game industry grew 27% to hit $57 billion in revenue last year. Intrigued by the popularity of video games and the countless hours people spend glued to them, Tatcha, Glossier and MAC Cosmetics are among several beauty brands that have seized upon the opportunity to enter homes through them by collaborating with the likes of Animal Crossing and Sims 4. Video games' appeal to young consumers (80% of members of the gen Z and millennial generations are estimated to play video games) across genders (Statista figures 45% of gamers are women) is a big draw for brands.
Junae Benne has been fascinated by the connections between beauty and video games—so fascinated, in fact, that she started the subscription box Curls + Controllers for Black girls and women like her into gaming and haircare. "I understand that, when people talk about hair, they're not exactly talking about gaming and vice versa," she says. "But gaming and hair kind of do go hand in hand, especially when there are characters being made with natural and curly hair. It's a very niche area to be in, but it does exist."
Gaming and beauty businesses share a tendency to overlook women of color, points out Benne, a key reason she was inspired to address both with a convenient solution. "It's hard to find a box that combines my love for gaming and my love for my hair," she says. "My box is about finding ways to express my love for gaming through accessories while introducing new products to curly-haired nerds."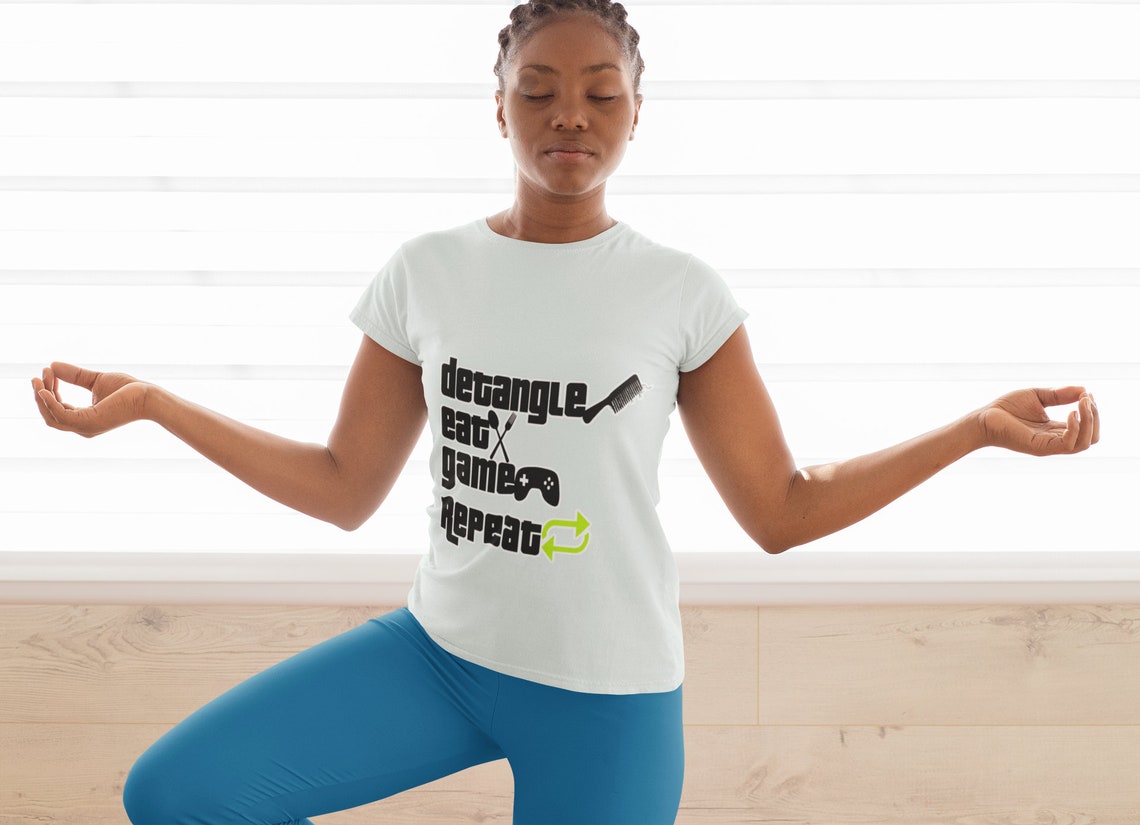 Benne fell into the gaming world after she struggled to get a job as a news anchor because of her hairstyle. "It'd be a stipulation to not wear my hair naturally or curly or to do something else with it," she recounts. Shifting gears to a career that wouldn't force her to change her hair, Benne transitioned to hosting e-sports competitions. She went on to start her own company, The Gaming Dojo, which sets up tournaments. In addition to running her companies, she writes for publications like Wired, PC Gamer and Tom's Hardware about gaming and culture.
Benne launched Curls + Controllers in 2016 with $500, and she's put out five subscription boxes so far. She's evolved the concept beyond beauty boxes to sell gaming apparel online aimed at self-professed nerds and geeks. Benne commissions Black artists to make designs she places on shirts, hats and socks. Now, she's going back to Curls + Controllers' subscription box roots with a $39.99 Holiday Box containing products from ORS Olive Oil, a custom bonnet, wearable trinkets and a T-shirt.
"It's hard to buy for gamers, and it's hard to buy for nerds in general, so this is an all-in-one gift for him or for her," she says. "It's especially great for anybody who has curly hair that's learning how to take care of their hair, young kids who are working towards being independent and being able to do their own haircare regimen."
"My box is about finding ways to express my love for gaming through accessories while introducing new products to curly-haired nerds."
Previous boxes have featured products from haircare brands like Jessicurl and Love My Mane. In the beginning, Benne cold emailed brands about partnerships. Now, she's amassed a network that enables her to connect with brands. For consumers, Benne hopes to take the guesswork out of finding effective Black-owned products. She says, "I know the hardest part is, 'Which brand should I use? Is this brand OK? Do they use natural products? Is this specifically for super curly hair or just kind of curly hair?'"
Curls + Controllers ships internationally. Having its merchandise be accessible outside of the country was important to Benne. She explains, "I have family in Jamaica, I have family in London, and I know that people who are learning about their natural hair, that's not just in one place, that's everywhere. Curly hair is definitely global, so I would hate to leave people out."
Benne plans to keep up with the subscription boxes on a seasonal basis. "Your hair needs different things during the different seasons," she says. "I want to continuously provide help and assistance with what you need so your hair can stay the healthiest during winter when it might be in a protective style versus when you're probably going to have it out all summer, but you have to deal with the sun."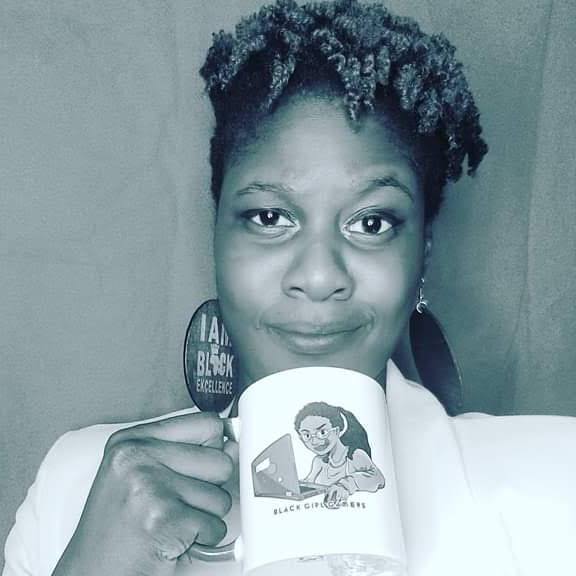 A long-term goal is for Curls + Controllers to have a convention. She predicts it might take two to three years for that to happen. "I would love to have a Curls + Controllers-con," says Benne. "I think that'd be really, really cool because then I'm combining the two biggest, growing industries—natural haircare, beauty—and gaming into one. I think that would just be massive."
Although the skincare brand RFLCT, a foray into beauty by gamer Rachell "Valkyrae" Hofstetter, failed, Benne is proof positive that there's synergy between the two industries. When she plays her favorite video games such Tomb Raider, Uncharted, Assassin's Creed and Mortal Kombat, she uses the persona "Junae Benne, natural hair gamer." She says, "I decided to make that a really big title for myself so people know this is what you're going to get."