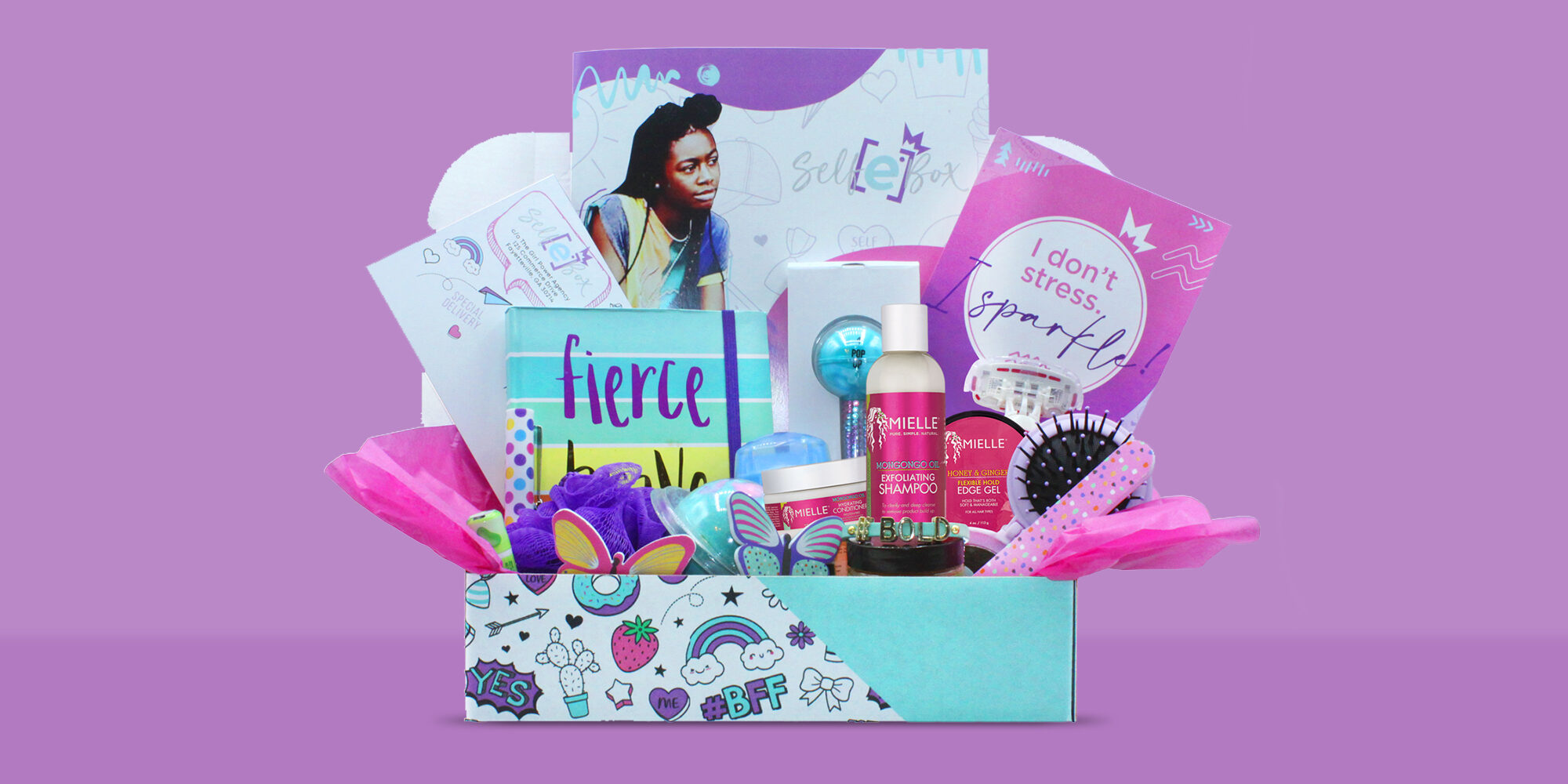 New Beauty Subscription Service SelfE Box Celebrates Black Girls
Kelly Smith Beaty long dreamt of launching a magazine for Black tweens and teens. "For me, that began as a girl, when I was a Seventeen subscriber," she recounts. "I used to love getting it because that was the moment there was something in the mail for me. It was my time to go in my room, close the door, and get swept up in a world that spoke to my age group. As much as it was for me, I always felt it wasn't really for me. Particularly in those days, there weren't a whole lot of girls in it who were Black."
As Beaty's career advanced, her dream took a backseat. She became a communications and media strategist working for Edelman, Ruder Finn, Dress for Success, and the press offices of former Georgia governor Roy Barnes and current Atlanta mayor Keisha Lance Bottoms, appearing on season 10 of "The Apprentice," serving as a principal at Kelsher Communications, and founding the firm The Girl Power Agency. "I got afraid of the idea. It was too big for me, so I stayed in my lane," explains Beaty.
Once the pandemic hit, she decided she shouldn't defer her dream any more. "I thought, 'If my number gets called, I'm going to have never done what I was supposed to do to help Black girls see how beautiful and amazing they are,'" says Beaty, integrating the magazine concept with a beauty box format in light of the sorry state of the media business model her communications jobs made her keenly aware of. "I got really busy bringing SelfE to life."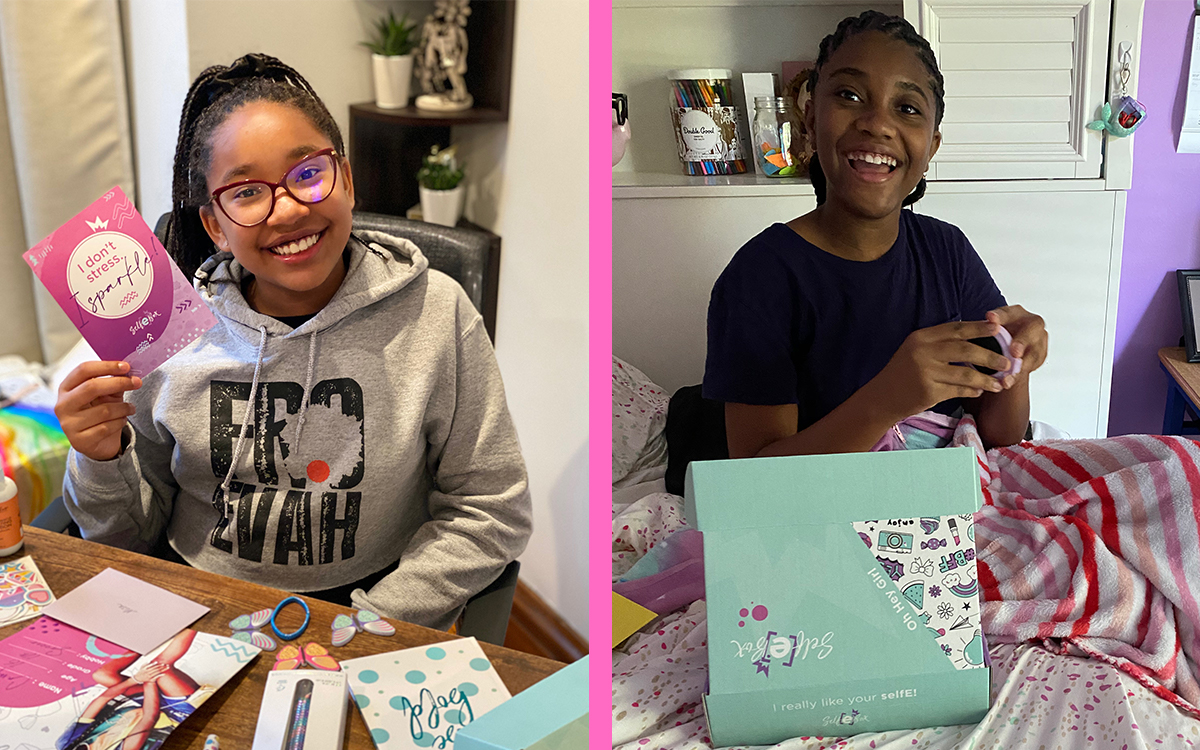 SelfE Box, which is a reference to self-esteem, sells boxes with four beauty, health and wellness items, a mini publication spotlighting inspirational girls and doling out personal hygiene tips, a professional profile of an accomplished woman to motivate girls, and an affirmation card brimming with self-care practices for $39 per month. Every month will have a fun and empowering theme and, before girls receive the boxes, an email goes out previewing them and providing conversation starters for mothers eager to engage with their daughters through SelfE.
"Our goal is to really build a beauty and lifestyle brand for Black girls," says Beaty, adding, "We want to create a space where Black girls get to see themselves. Getting a picture in the mail every single month of someone who looks like you, speaks your language and tells you how she managed her acne, styles her hair or does her foundation seems so simple, but it's revolutionary because it doesn't happen for Black girls the way it happens for other girls."
"We want to create a space where Black girls get to see themselves."
SelfE's initial target audience is primarily girls 9 to 13 years old. Grooming and lighthearted beauty merchandise will be key focuses of boxes festooned with bright colors and cheery decorations. For example, Beaty mentions natural deodorant as a good fit for a box. In test run of 50 boxes, bath bombs were a huge hit. The test run demonstrated demand from teens above 13 years old, and Beaty is contemplating different boxes with appropriate products for them.
The introduction of beauty products can be fraught for both moms trying to protect their daughters from restrictive beauty standards and girls figuring themselves out as their bodies change. Beaty recognizes SelfE is treading on complicated ground. One way the beauty box addresses it is by featuring real girls in their real environments in its materials. Beaty says, "We want to show all kinds of girls. We don't want to create a type. We know that the range of what a Black person looks like is so wide, and we want to capture as much of that range as possible."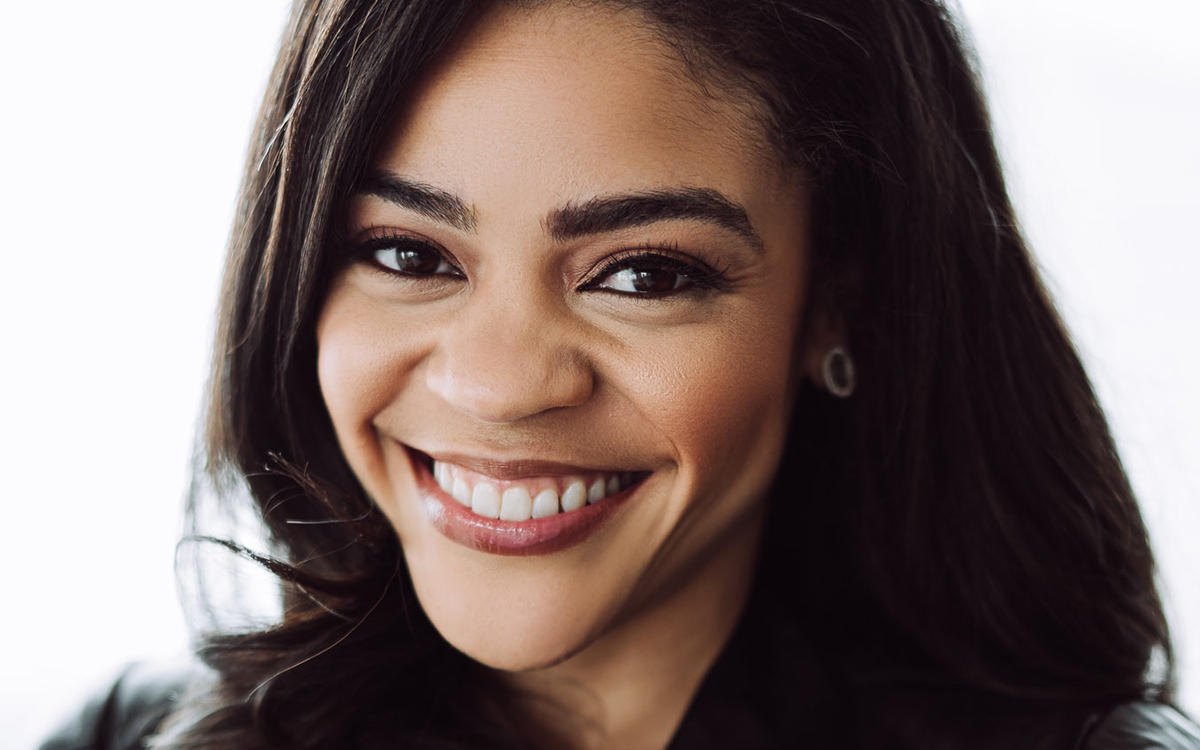 Beaty acknowledges SelfE's $39 monthly price prohibits some customers from buying it. To get it in girls' hands whose families can't afford it, she's developed a program for donors to gift 100 subscriptions to three nonprofits supporting tween girls. Discussing the price of SelfE's boxes, Beaty says, "I honestly struggled with it for a long time, and I still struggle with it. I didn't want it to be just for the 1% of the Black community, and I didn't want it to be so inexpensive that we weren't able to put together a real empowering and uplifting experience."
SelfE is kicking off this month in partnership with the haircare brand Mielle. The brand and the subscription service have teamed up for a July social media campaign called #CelebrateBlackGirlhood that will include Instagram Live conversations on topics relevant to Black women and girls, SelfE giveaways and posts highlighting the uniqueness of Black teens and tweens.
"There's no precedent for big beauty brands being interested in the value of this particular market. In that sense, it's very much an experiment."
"As the mother of two girls and the president of a million-dollar beauty brand that I started in my garage, I am passionate about helping young girls grow up knowing what is possible for their lives," says Mielle CEO and founder Monique Rodriguez. "Through #CelebrateBlackGirlhood, Mielle Organics looks forward to helping to amplify the experiences of Black girls, particularly in a time where positive representations of people of color are more important than ever."
Pinning down brand partnerships has been the hardest part of assembling SelfE so far, according to Beaty. She's hunting for accessible brands that understand the significance of Black girls becoming familiar with their products at an early age and perhaps becoming fans for decades. Beaty says SelfE is designed to "be a discovery platform for girls at their entry point into the consumer goods market."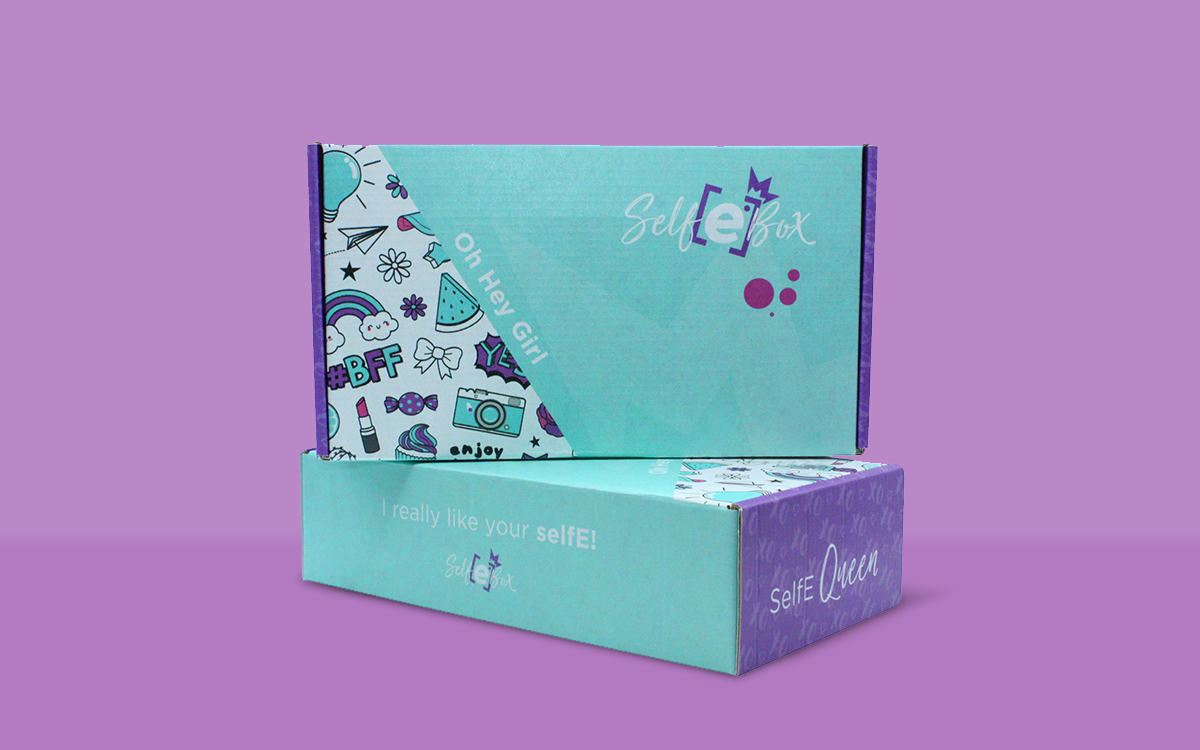 She elaborates, "There's no precedent for big beauty brands being interested in the value of this particular market. In that sense, it's very much an experiment, but my hope is that there is an awakening right now to Black culture and experience, and here's an opportunity to think about the gaps in the market and be very intentional about them. My hope is that the SelfE Box will give them an opportunity to come to the table for Black girls."
Beaty's objective is for SelfE to reach 1,500 subscribers by October. Later this year, she's planning to expand its website from a commerce portal to content destination. Beaty is also eyeing expansion into multiple product categories, striking brand collaborations on boxes and dabbling into SelfE products. The popularity of the bath bombs in the test run persuaded her that SelfE bath bombs could be a successful offering.
"The beauty industry has so much potential and power to make real and lasting change in people's lives," says Beaty, continuing, "I think it's an incredible and extraordinary opportunity for the beauty industry to say to these girls, 'I see you.' We know that African American women outspend their white counterparts in beauty. We can have a generation that is brand-loyal and brand-engaged much sooner."