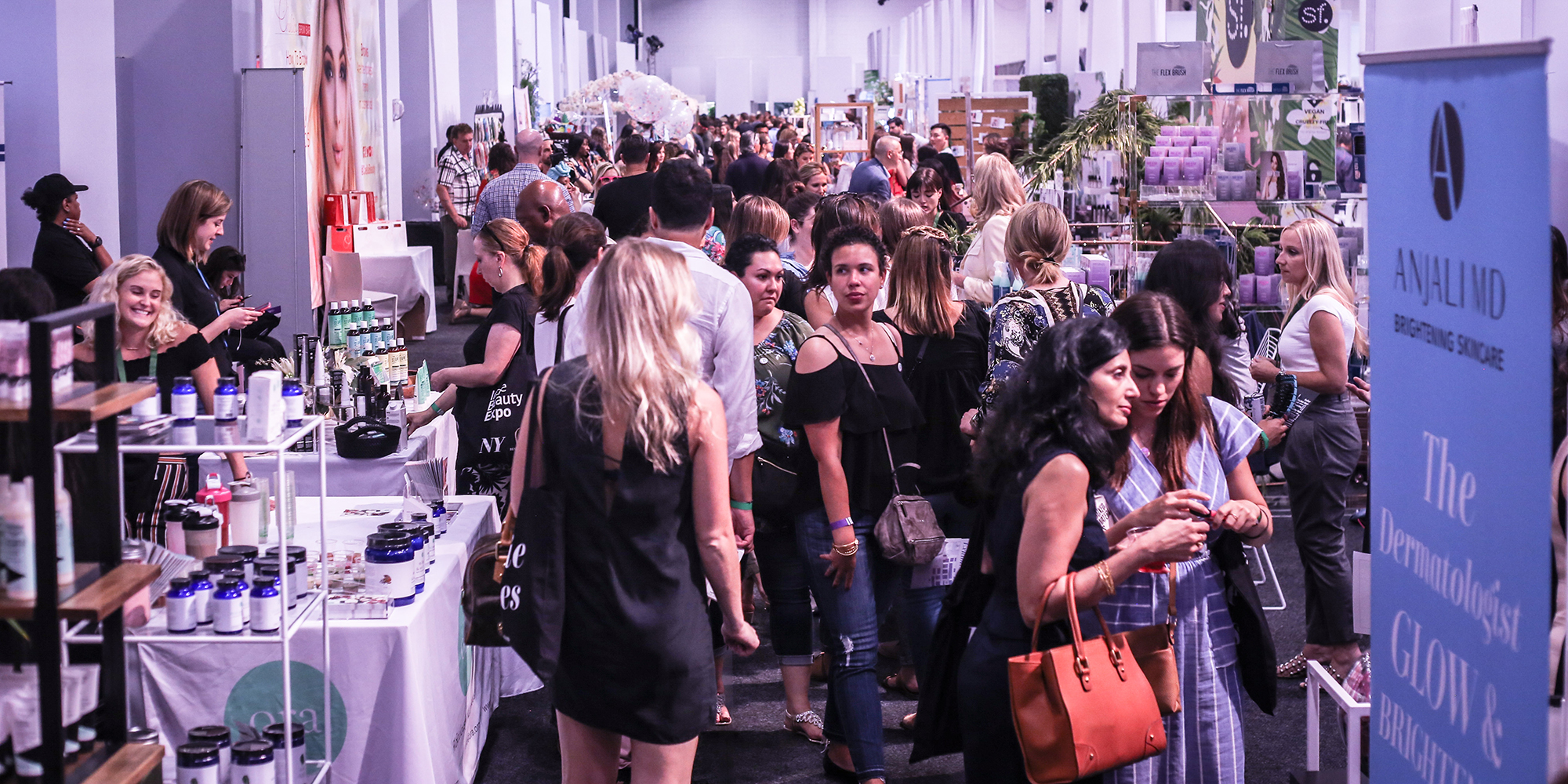 The Biggest Beauty Trends From IBE NY 2018 You Need To Watch
Indie beauty isn't to be ignored. During Indie Beauty Expo in New York last month, hardly anyone in the beauty industry did. From large conglomerates like L'Oréal and Johnson & Johnson to the press (Allure, Business of Fashion, New York Times, WWD and Harper's Bazaar sent editors) and retailers such as Target, Ulta Beauty, Whole Foods, Lord & Taylor and Douglas, crowds packing Pier 36 in New York confirmed the magnetism of the upstart beauty entrepreneur. Specifically, the number of brands exhibiting at the trade show grew to 250, buyers closed in on 500, and media and influencers topped 300. Journalists and stockists came to IBE searching for the next big thing in beauty. Beauty Independent was combing through products and meeting people to identify big things from the small guys as well. Beyond the obvious macro trends of wellness, clean beauty and cannabis, we dove into the merchandise, business models and subcategories gaining steam in the beauty business. Here is our in-depth coverage of 15 trends encompassing more than 50 budding brands.
Related: Indie Beauty Expo Dallas 2018: Exclusive Trend Report
Related: 10 Standout Trends From IBE Los Angeles 2018
1. Amazon Primed
While many beauty and wellness brands still sit in the anti-Amazon camp, a growing group of them is fully embracing the trillion-dollar tech giant — some going so far as using the e-commerce marketplace like their own websites. At IBE New York, Beauty Independent spoke to brands from across the Amazon integration spectrum to discover why certain companies are choosing Amazon as their prime distribution channel.
Avarelle. Acne treatment patch specialist Avarelle launched last year exclusively on Amazon. Patches were a relatively novel concept at that point, but people scouring Amazon for pore strips landed on the brand. Those accidental purchasers soon piled up: Avarelle is racking up 200 to 300 sales per day on Amazon. Though the brand did build a website, James Oh, team leader at Avarelle, saw an Amazon-first strategy as the best route. He says, "We had our website, but our brand recognition is very low compared to other brands. So, on social media, we drive traffic to our Amazon store."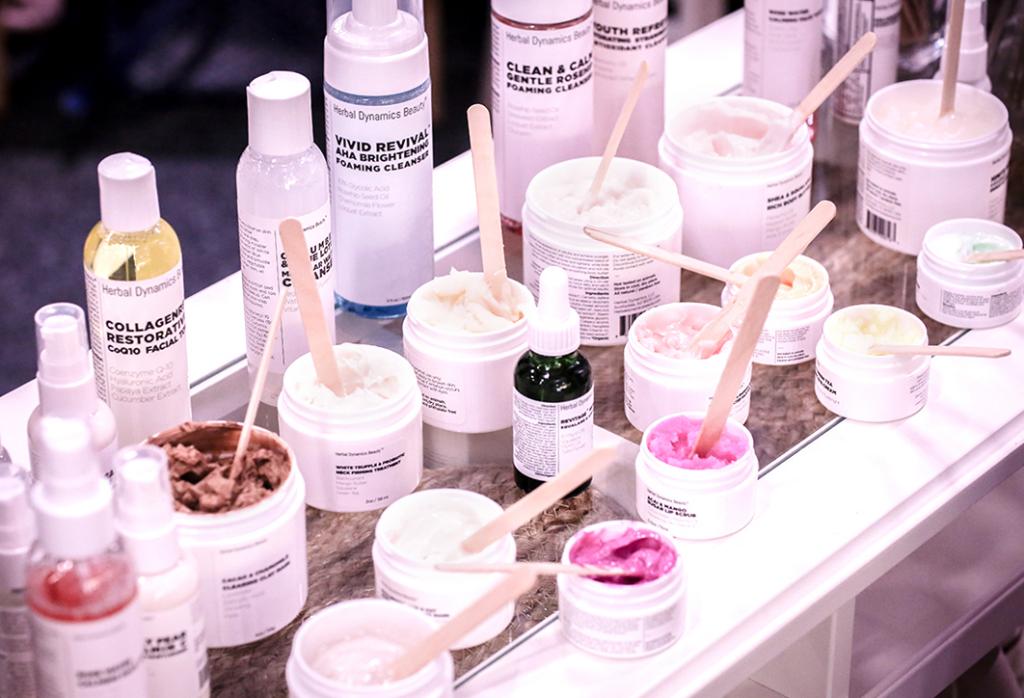 Herbal Dynamics Beauty. When Herbal Dynamics rolled out a 20-product skincare range in December, it did so exclusively on Amazon. Now, with the brand humming along —10 additional products have already launched and another 20 to 30 are in the pipeline for release in the next year — it plans to stick to a two-pronged online approach, selling both on its own site and Amazon. "Once you hit your stride, it's not too complicated," says Rosie Osmun, vice president of operations, about selling on the platform. "The reviews are a big thing. What makes Amazon useful for a new brand is that ability to reach people and get reviews."
Terra Origin. Terra Origin is now sold on several e-commerce sites such as iHerb, LuckyVitamin and Vitacost, but Eric Fuller launched the ingestible brand with 22 items on TerraOrigin.com and Amazon simultaneously, fully utilizing Amazon's advertising functions. "We appreciated the vast reach of the Amazon platform and the ability to run targeted campaigns," he says. Fuller values Amazon's impact and also understands the site's brand awareness shortfalls. Terra Origin's own platforms are its awareness vehicles. He says, "The primary objective of the Terra Origin website was not necessarily e-commerce, but rather where the brand personality could be brought to life through copy and visuals." Terra Origin today has its feet firmly planted in offline sales channels as well. Amazon business accounts for 50% of the brand's e-commerce sales, but less than 5% of total sales.
2. Pads, Patches, Stickers And Strips
For beauty products, the medium can be as crucial as the formula. Brands are experimenting with handy pads, patches, stickers and more that tend to be small, subtle and impactful, and don't require advanced degrees to operate.

Ikoo: Dry shampoo spray is so passé. Ikoo has converted the product into a foam and, even more interestingly, into small pads that fit over fingers and are applied from the roots to the tips of hair. "We chose this size because it's really easy to take with you to a night club or the gym instead of a big clunky bottle," says Lauri Stevens, manager of sales of business development for the brand. Discussing the dry shampoo formula dousing the pads, he continues, "It removes dirt and oil, and replaces them with a fresh scent."
Hero Cosmetics: Mighty Patch, a product line from Hero Cosmetics, has brought patches to pimple sufferers. Made from hydrocolloid material, its circular stickers absorb pus and fluid, and cover blemishes to prevent picking. Hero Cosmetics founder Ju Rhyu says, "Patches as a general category are great for beauty because they're so easy and pretty self-explanatory." The brand has expanded its patch portfolio with Mighty Patch Invisible+, an ultrathin version of its stickers that promises the same hydrocolloid absorption power as the original product and can be worn with confidence during the day.
Sumbody: Natural deodorant isn't always packaged in the most expedient manner (ahem, jars). In contrast, Sumbody founder Deborah Burnes points out her brand's Be Fresh Deodorant Pads are "easy to apply discreetly." She elaborates, "We also do facial pads and makeup remover pads. So, you can see we're really into the pads. We just think they are simple, easy, effective, convenient and easy to transport. They also hold actives really well, so it's great for efficacy."
Andmetics: Constructed out of cold wax, the brand's patented Brow Wax Strips help users shape impeccable brow arches in two minutes or less. Dots on the strips indicate their proper positioning under the brows, and they're meant to fit every brow. On top of being brow hair removal tools, the strips can be tapped as brow coloring stencils.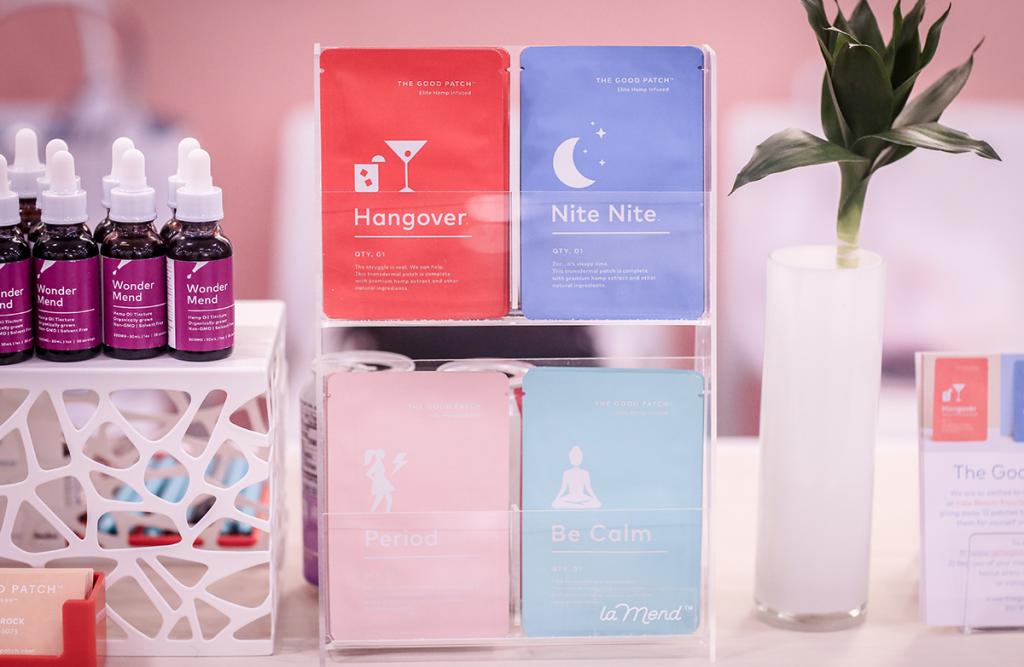 The Good Patch: From the company La Mend, The Good Patch presents hemp-infused transdermal patches in Hangover, Be Calm, Nite Nite, B12 Awake, Pain and Period varieties. Co-owner David Nicholson says, "Transdermal patches are a discreet way to optimize the reception of hemp and other plants extracts into the body." The Good Patch notes the patches are ideal for nighttime use and supply relief over the course of 12 hours. In addition to hemp, the patches contain green tea extract, melatonin, valerian, vitamins and topical analgesics.
3. Artistic Outsides

 
Packaging imparts a first impression, and several brands are making that impression communicate how creative they are. Whether harnessing internal or external talent, they're surrounding their goop with artistic designs to make their products covetable and collectible.
Apto: The emerging skincare brand introduces products seasonally, and it collaborates with artists to create the packaging for the seasonal products. The artists are instructed to express how they feel about the time of year when the products are dropping. On Sept. 21, Apto will unveil its first two products with packaging designed by artists. It chose Barcelona-based artists Paula Ribo, whose poem is gracing the packaging, and Anna Falco, an illustrator who delivered a textured design for the product. Next up will be two American female artists for a holiday box.
Nailmatic: The eco-friendly and clean nail polish brand allows consumers to explore their artistic sides with coloring book-like packaging inviting them to fill in the lines. The aesthetics don't compromise the brand's environmental mission. It uses recyclable cardboard and vegetable dyes. Marine Crouzet, COO and managing director of Nailmatic for North America, says, "We wanted to give our nail polishes a chic and fashionable look while still being a minimalist and recyclable, and ensuring that it was also practical when shipping the items out to retailers or end consumers. The end goal: lower our carbon footprint in the manufacture and distribution of the item."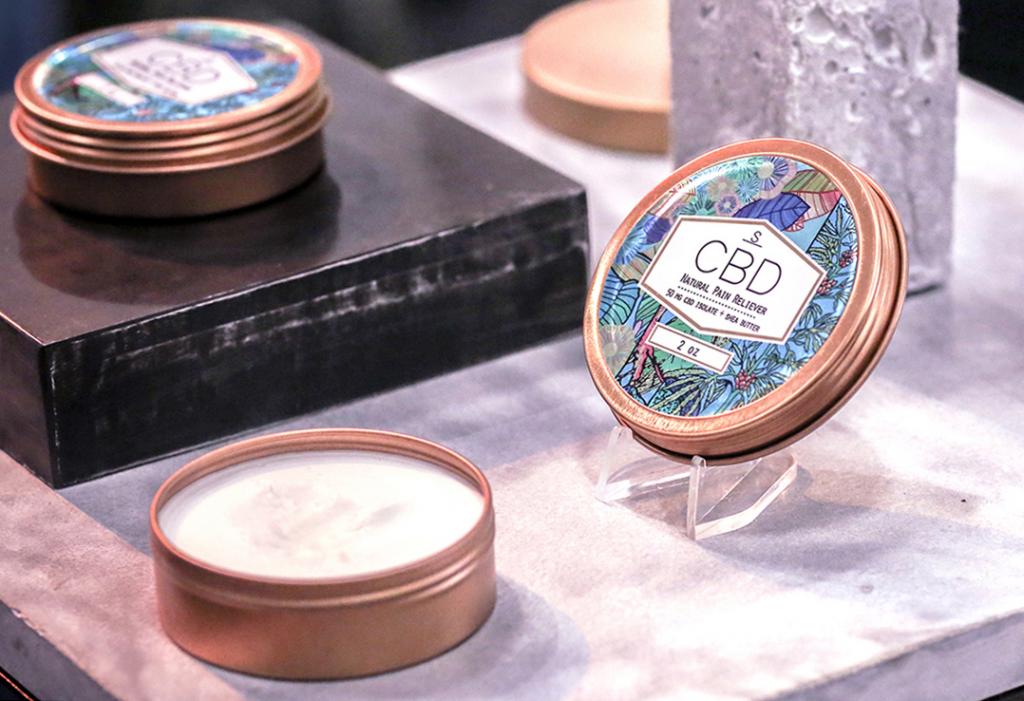 Shea Brand: Each of Shea Brand's 18 stockkeeping units has a unique design to highlight the ingredient that makes it unique. Co-founder Krystal Vaquerano spearheads the designs and starts each one with a pen illustration. She depends on color blocking and water color, and inserts urban sensibilities into the designs to complete the packaging. Vaquerano says, "Our brand is very inspired by the natural world, but we live in the city, so we mix the two together."
Lucky Chick: Lucky Chick's ethereal floral packaging is the product of a close mother-daughter bond. Fine artist Bonnie Sakoff, mother of brand founder Stephanie Miklosvary, creates the art that ends up on the boxes, but she receives direction from Miklosvary, particularly on the colors she should incorporate. Sakoff has long painted flowers and, when she was diagnosed with breast cancer seven years ago, she painted one every day to keep her energy up. "It gave me a purpose," she says. Today, that purpose continues with Lucky Chick's packaging.
4. Volcanic Ingredient Eruptions
These days, charcoal has percolated throughout the personal care market from toothpaste to pore strips. Brands seeking to separate themselves from the charcoal cacophony are taking a different approach to dark matter: They're incorporating volcanic elements to add a dash of detoxification to their formulas.
Ayuna: The high-end skincare brand's Balm is big on volcanic glass that results from quickly cooling magma. "It might sound abrasive, but it's not. It's really, really soft," says Tathiana Cornejo, co-founder and U.S. general manager at Ayuna. The brand pairs the volcanic glass with active carbon and pullulan, a natural sugar providing a lifting effect.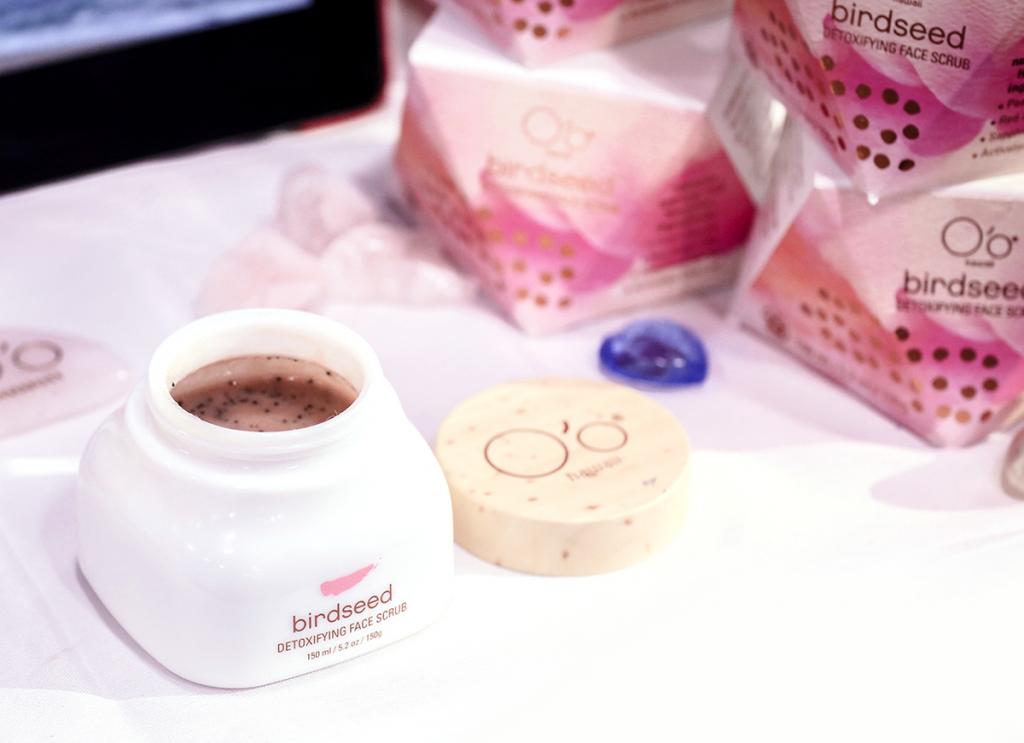 O'o Hawaii: The Kilauea volcano's activity has been hot news throughout the summer, but the Big Island exploder isn't the source of the volcanic rock new brand O'o Hawaii puts in its Detoxifying Face Scrub. Founder Holly Harding explains the rock comes from Oregon because Pele, the Hawaiian goddess of fire, is believed to curse people removing the material from Hawaii. She chose the volcanic compound for the scrub to resurface the skin and improve circulation, and pairs it with pearl powder, red alaea clay, sapphire crystals and bamboo charcoal.
Truhair: Truhair turns to volcanic ash from Japan for its Volcanic Volume Volumizing Paste to generate va-va-voom hair. The brand asserts the mineral-rich substance refreshes the scalp while removing impurities. Truhair founder Chelsea Scott says, "Oftentimes, regular dry shampoo creates a lot of build-up in your hair but our Volcanic Volume Volumizing Paste actually adds volume and texture and, when you work it through your roots, it also helps minimize extra oils."
5. Boob Tubes, Bottles, Balms and Masks
Vaginas, vulvas, butts and beyond, the beauty industry knows no bounds when it comes to body parts. Breasts are the latest organs to get the beauty treatment, with mammary merchandise that's not just the standard nipple stuff.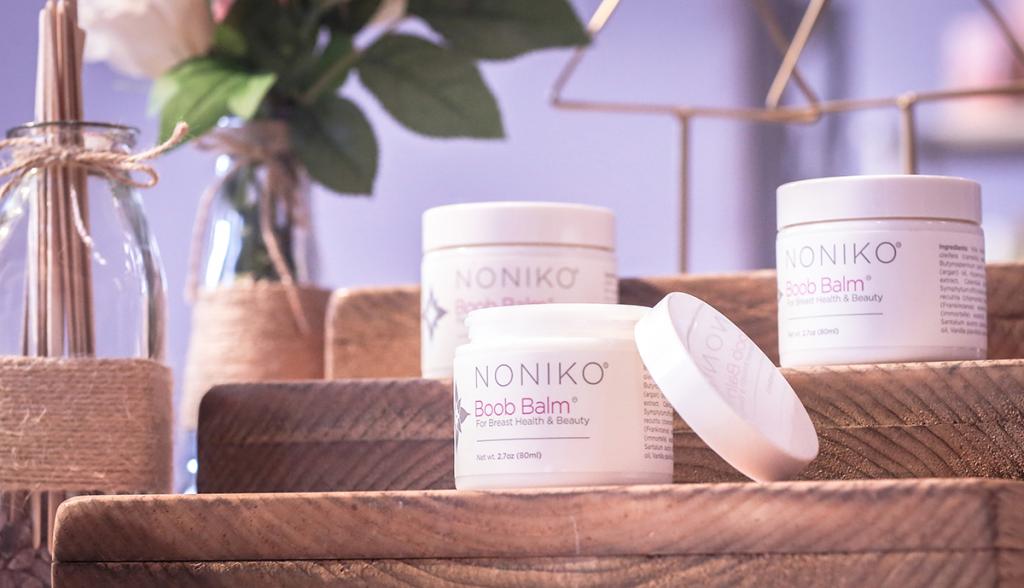 Noniko: Breast cancer survivor Sephra Regan, who co-founded Noniko with Kerri Leslie, detected a lump in her breast very early on in her disease because she felt her breasts regularly and knew what was usual — and what wasn't. Noniko's Boob Balm encourages women to practice caring for their breasts as Regan did with an oil formula designed for chest skin that absorbs like a lotion. "Many of us forget to do our self-checks regularly, but we never forget our anti-aging ritual. By incorporating Boob Balm into your daily beauty ritual, we hope to help more women to normalize their relationship with their breast," says Leslie.
Arôms Natur: Gildren Alejandro, co-founder of Rose Shell LLC, U.S. distributor of Arôms Natur, believes the Spanish brand's Love Your Breasts product is the only prestige breast massage oil in the beauty segment. It features a blend of cold-pressed essential oils meant to nourish the breast skin. "When it comes to the breast, people only think of products for breastfeeding. Why shouldn't there be a product that allows you to massage your breasts daily, and stimulate the lymphatic system and breast tissue?" says Alejandro. "There's a gap in the market we can address."
When Beauty: The brand's bio-cellulose breast mask Beauty And The Breast contains a patented ingredient called volufiline that managing director Jenny Jhung describes as promoting fat cells. She says the product is popular with women once they're mothers. After they finish breastfeeding, they may experience breast shrinkage they want to address or simply use the breast mask to have a moment to themselves. Jhung reasons, "When they use the breast mask, they feel pampered."
6. Clean Clinicals
The perennial knock on clean skincare is that it falls short on effectiveness. Brands are taking that charge head on with clinical testing, once an anomaly outside of the conventional beauty realm, to demonstrate synthetic chemicals aren't the only potent ingredients on product labels.

Veriphy Skincare: An offshoot of a biotech company, Veriphy is led by women with scientific backgrounds. You can bet they weren't going to skimp on rigor. Third-party clinical trials focused on the brand's star ingredient, phytoglycogen, demonstrated hydrating, brightening and anti-aging benefits. For instance, there was an 85% hyperpigmentation reduction in an in-vivo study with 30 women. Alison Crumblehulme, president and co-founder of Veriphy, says, "By showcasing an ingredient's benefits through clinical trials, we help consumers feel more confident with their purchases and enable them to choose clean and sustainable alternatives that provide the results they want."
Venn: The Los Angeles-based brand powered by South Korean skincare advances was intent on substantiating that a single product, its Age Reversing All-In-One Concentrate, could actually make good on comprehensive, all-in-one results. It secured the firms TRI Princeton, Consumer Product Testing Co. and Ellead Skin & Bio Research to conduct human clinical studies on its formula, and it came out a winner. Brian Oh, founder and CEO of Venn, says, "We wanted to bring not only transparency and integrity in terms of our ingredients (i.e., clean ingredients), but also do the same in terms of our formulation of the ingredients (i.e., our technologies) and the efficacy of our products."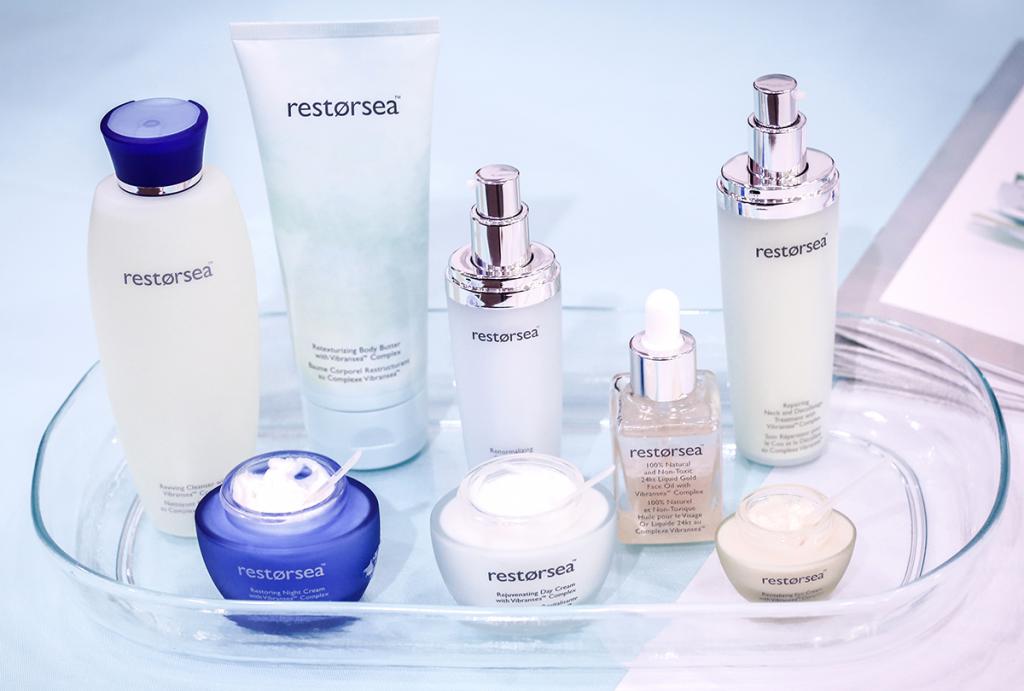 Restorsea: Patti Pao, founder of Restorsea, has a high standard for skincare. "I believe that every product needs to be backed by third-party clinical studies that have been published in peer-reviewed medical journals," she says. Restorsea has poured millions into testing and intellectual property. It's conducted 12-week consumer use studies overseen by dermatologists as well as follicular testing to ensure formulas don't clog pores. It also employs preservative efficacy testing, Repeat Insult Patch Test (RIPT) assessments for irritation and allergy potential, and ophthalmologist testing for eye products. The Journal of Drugs and Dermatology, and the Journal of Clinical and Aesthetic Dermatology have published articles on Restorsea's ingredient evaluations.
7. Mighty Micellars
A few years ago, micellar water, already popular among Parisians, made its way Stateside with a big splash. With the product now well-established, brands are stepping up their micellar water game with natural ingredients and multifunctional formulas.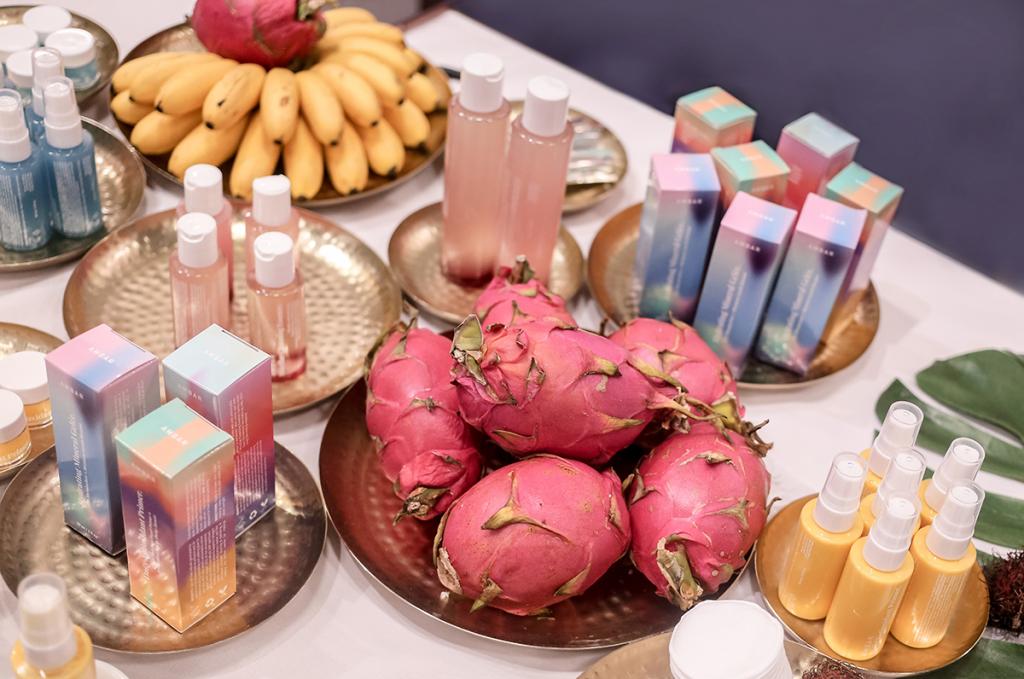 Ambar: Ambar's Micellar Cleansing Essence's bright pink color makes it stand out from the micellar masses. Its ingredients vary from regular micellar fare, too. The essence, toner, cleanser and moisturizing treatment boasts yucca root, violet flower, rose hydrosol and resurrection lily extract. On Ambar's website, the brand describes the product as for "lazy people who don't like washing their face, but know they need to." The lazy people market is pretty huge, so this micellar multitasker is sure to have legs.
Lovecraft Beauty: Francelle Daly, the makeup artist behind Lovecraft Beauty, had very specific goals for her micellar water: It had to be non-abrasive and break down waterproof mascara. Those goals weren't easy to achieve, and Lovecraft Beauty's micellar water formula was revised 62 times. Ultimately, a light formula infused with aloe, neroli water, cucumber and chamomile met Daly's lofty expectations. She says, "A lot of ones I've tried make my rosacea flare up, and this one is hydrating and definitely doesn't."
Ere Perez: The Australian clean cosmetics brand's Gingko Micellar Water acts as a cleanser and makeup remover. Its alcohol-free recipe avoids synthetic fragrances, and includes gingko biloba and aloe vera. Katiana Salinas, a public relations coordinator for Ere Perez, touts the product as "an all-in-one that's brilliant for travel or your everyday beauty routine." She adds it supports a "balanced complexion and leaves skin feeling soft and smooth."
8. Old Ingredients, New Formats
If there's nothing wrong with a staple ingredient, why abandon it in favor of the flavor of the week? Brands are sticking with staples, but changing up the types of products they include them in to offer variety to customers.
Tonik: After a decade of swallowing apple cider vinegar, Pip Summerville, founder and creative director of Tonik, grew tired of its taste, and she was told by her dentist it was damaging her teeth. In partnership with her father Glenn, a pharmacist, she translated apple cider vinegar into pill form. Summerville says Tonik's Organic Apple Cider Vinegar Capsules have no taste and smell, and are highly concentrated. She elaborates the capsule format "delivers and provides the same benefits as the raw ingredient without any of the side effects in easy-to-take dosages."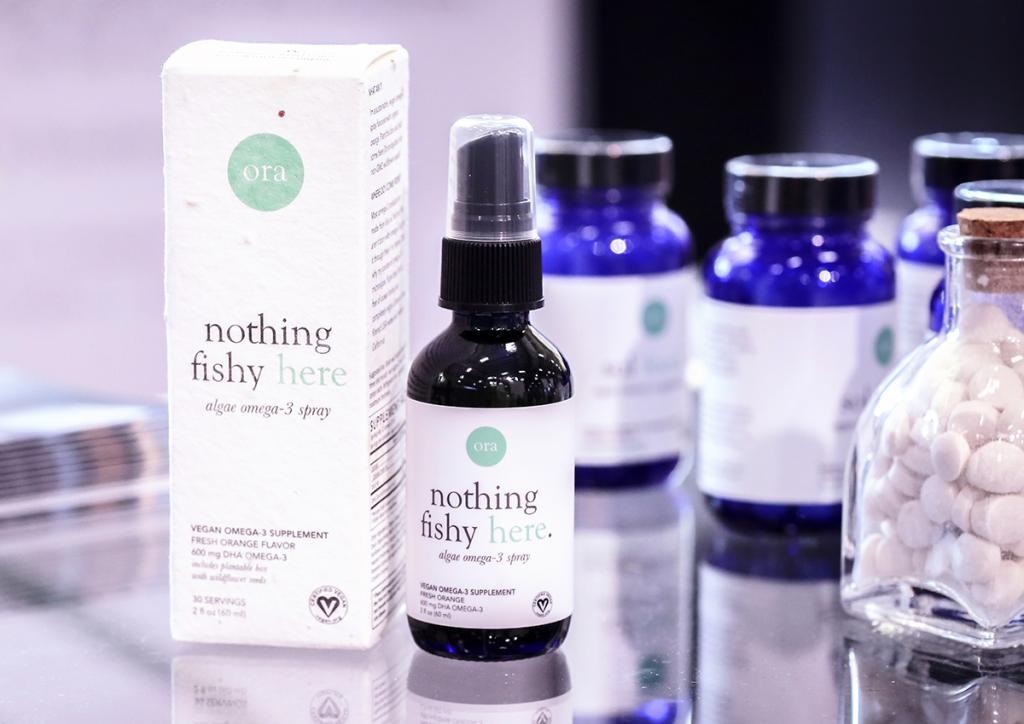 Ora Organic: Omega-3 fatty acids from fish oils are supplement staples, but they can taste funky and go down painfully in pill formats. Ora Organic has brought out a vegan alternative with Nothing Fishy Here, which it calls the first ever omega-3 spray. Algae is central to its formula. Erica Bryers, chief marketing officer, explains, "Fish aren't born with omega-3. They get it by eating algae. We go straight to the source—algae farmed in purified waters outside of the oceans." To make the spray palatable, Ora Organic uses organic pineapple and orange flavors for a fresh, fruity taste.
Ducalm: Ducalm has filled its Multitastic Cleanser with tried-and-true ingredients such as sunflower and rose hip seed oils, vitamin E, calendula, chamomile and aloe. The kicker is that the pH-neutral formula is delivered in a convenient stick that's great for on-the-go professionals. Ducalm founder Danielle Pitts says the Multitastic Cleanser has an "oil-to-milk consistency that doesn't oversaturate the skin. It imparts just the right amount of hydration. In the back-to-basics approach that is Dulcalm Skincare, we look to provide balance and to minimize not only steps, but also ingredients."
Zatik: Black cumin seed has been making headway in beauty and wellness circles. It's believed to remedy everything from high blood pressure to arthritis. Zatik offers the ingredient in softgel, liquid and oil. Ovsanna Mkrtumyan, director of sales and marketing for the company, stresses its black cumin seed comes from Egypt, source of a powerful variety. She says, "Our quality and potency is unique. We also don't mass produce. It's important for us to let our customers know that we only fill what we sell. We don't have thousands of bottles sitting in inventory waiting to be sold. It's made to order with no marketing gimmick."
9. CBD Cocktails
What's next for beauty's hottest ingredient? As cannabidiol or CBD becomes more ubiquitous, beauty and wellness brands are creating innovative formulations that incorporate an inspired list of active ingredients to enhance the healing properties of hemp and CBD. 

CBD+Nature: Katherine Marinaro, founder and co-formulator of CBD+Nature, launched her brand in January with two medicinal products: a sublingual Tincture Oil and a Nourishing Pain Relief Cream. At IBE New York, Marinaro also introduced CBD+Nature's facial care line with Repair Serum and Healing Créme. Marinaro uses full-spectrum CBD from European hemp in her products, not an isolate. She explicates, "[With] isolates, they're trying to make the CBD more powerful but just extracting the CBD. Why would you do that when you can get the full plant? There are terrapins, omega-3, omega-6. It's so good for you."
Tulip: Tulip was launched as a vegan and cruelty-free fragrance collection in 2007 by Victoria England. Earlier this year, England expanded Tulip to include tinctures and topical creams infused with CBD from organically-grown hemp to address the root of inflammation and free radical damage. Always a perfumer, Tulip's hemp-infused body creams are also scented with the brand's signature fragrances. England is now looking to find the most beneficial CBD co-ingredients: Last month, Tulip premiered its H2 Mineral Infusion Line, which adds the power of humic-fulvic acid to a collection of CBD facial care.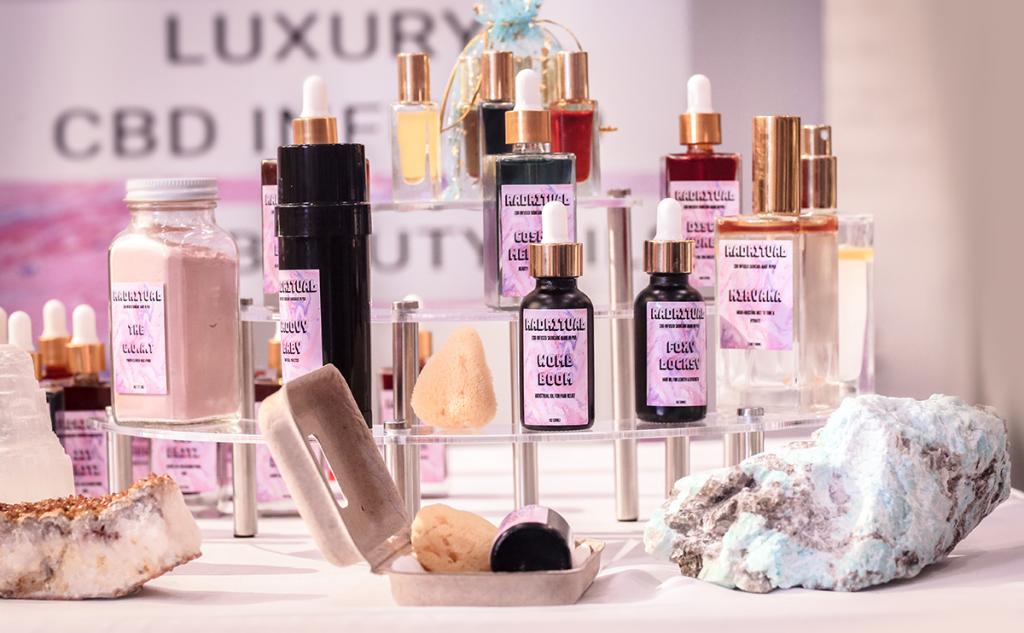 RadRitual: Founder Chloe Nordlander amplifies the healing effects of the CBD in her nine-product beauty and personal care line with specific oil blends. She details, "Our anti-acne formula is [made] with pumpkin seed oil, which gently exfoliates to give a really good base to the CBD to fully absorb. It also has tea tree and black cumin oils. Our menstrual and pain-targeting oils have a higher CBD content. Our Womb Boom menstrual oil has 250 mg. The pain balm stick has 500 mg. Those are all blended with gentle soothing ingredients so the CBD can penetrate and build up over time."
10. Teen and Tween Beauty Gains Steam
Teenage dreams came true on the IBE floor as teen, tween and kid brands presented cleverly-named and carefully-created cosmetics with sophisticated shimmer to attendees. Their approach appeals not only to the next generations of beauty shoppers, but also the parents of consumers-in-training seeking to give their offspring a bit of autonomy without sacrificing formula safety. 
Pinkie Swear Cosmetics: Though we've been out of high school for quite some time, we bet the cool girls of today are all wearing Pinkie Swear. Created by fashion darlings Claude Morais and Brian Wolk, Pinkie Swear is a makeup collective offering lip glosses (called Clip Gloss), lipsticks (dubbed Clip Paints) and Party Powders, a five-shade range of illuminating powders so versatile you can use it shimmer up your lids, lips and even your manicure. The fun and funky colors with gen Z-friendly names like Send Nudes, Midnight Breakfast and Ghost Him are specifically created to flatter all skin tones and come in wearable containers that customers can clip to their clothes like the ultimate accessory — all for $20 or less.
Flickable: Who can resist a sparkly, flavored lip gloss that looks like a lollipop? Flickable CEO Alyce Cucurullo thinks most females from grade school and up cannot. She says, "I view this for teens, tweens and potentially younger girls. A first lip gloss, like Bonnie Bell." An industry veteran, Cucurullo spent years working on products with formulations she had no power over. Knowing how important ingredients are to today's consumer, Cucurullo took an active role in making sure Flickable was clean, yet affordable. She surmises, "The millennials and the young kids are shopping at mass, they're ok shopping at mass. We need to be attractive at mass. That's OK with us." Flickable's five shades, which have text-esque names like OMG Pink and TTYL Toffee, sell for $7.95 each.
Rival Glam: Like Pinkie Swear, Rival Glam is more than just a makeup brand. The self-proclaimed "modern, curated platform," part of Twila True Collaborations LLC, offers cosmetics, jewelry, handbags and more for sale created by top influencers. What better way to appeal to younger consumers? "We started with a philosophy: beauty as self-expression," shares Vanessa McDonald, retail marketing and merchandising manager for Twila True Collaborations. "The idea that makeup reveals a personality, rather than conceals it. For this younger generation, that self-expression is key. We don't want to dictate how they should put on makeup. We also know that clean formulation is important to this group, so the line is cruelty-free, paraben-free and eco-friendly. Finally, inclusivity. We felt it was important to design products that can be used no matter what race or gender. In this beauty playground, everybody's welcome."
Related: Tween Beauty Products New Back-To-School Must Haves
11. Brands Putting Their Money Where Your Mouth Is
No longer a drugstore afterthought, the oral care category — from high tech tools to charcoal-infused gum to alkalizing mouthwash — got a well-deserved glow-up at IBE NY 2018. 
Alka-White: The demonization of acidity abounds in health and beauty, and Alka-White is here for it. These tablets, when dropped into a few ounces of water, create an organic mouthwash and toothpaste substitute. Alka-White was developed by New York-based, Holistic Dentists owner and director Lewis Gross to alkalize the oral saliva, whiten teeth and freshen breath, all in a few seconds of swishing.
Black Chicken Remedies: Chey Birch, founder of Australian beauty and personal care brand Black Chicken Remedies, may be known for her bestselling natural deodorant, Axilla Deodorant Paste, but she also has a long-standing passion for bringing a range of holistic wellness solutions like tongue scraping and oil pulling to her customers around the globe. "I went on an Ayurvedic retreat about 10 years ago. I was given a tongue cleaner and told all about oil pulling," says Birch. "Once you start [using the tongue cleaner], it's the grossest, best thing you'll ever do in your life."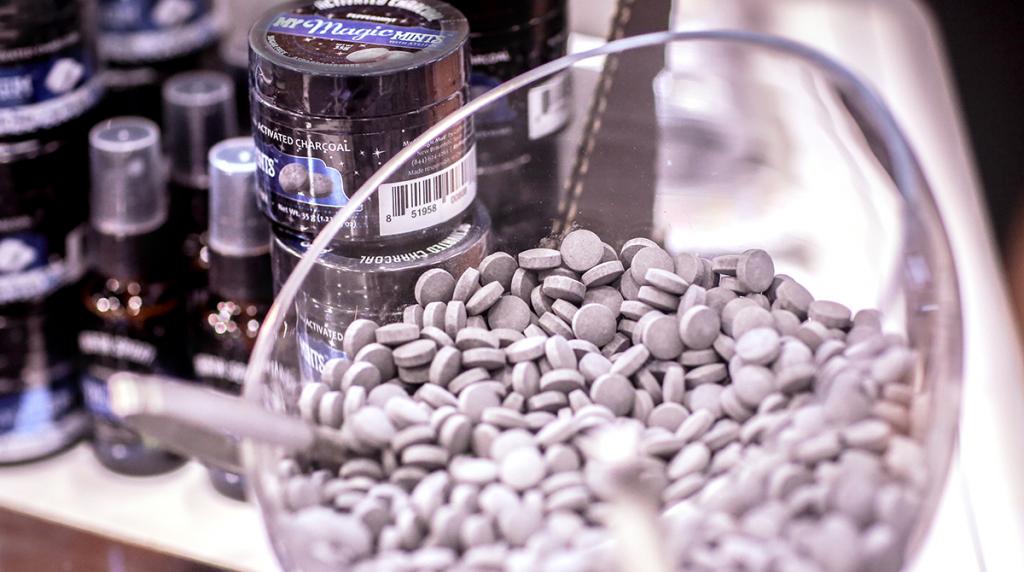 My Magic Mud: Activated charcoal oral care expert My Magic Mud sparked conversation on the expo floor flow with its new breath-sweetening and tooth-whitening My Magic Mints and My Magic Gum. The aspartame-free duo employs active ingredients, notably charcoal and xylitol, to keep mouths so fresh and so clean.
VIP Smiles: Cosmetic dentist and VIP Smiles founder Catrise Austin cut her teeth (sorry) working on celebrities like Paula Abdul, Common and Cardi B. Dubbed the the queen of smiles, she brought her expansive collection of dental care products and tools to IBE NY. It includes something for everyone: from natural offerings like a charcoal toothbrush with a bamboo handle and tub of organic coconut charcoal teeth whitening powder to a high-tech professional take-home teeth whitening kit with LED light.
First Salt After The Rain: For several years now, Korea has been pumping out some of the world's most innovative health and beauty products. Korean brand First Salt After The Rain, which uses the top 1% of the world's salt (read: purest) in its range of personal care products, continues the tradition with its Gray Salt Toothpaste. It's already a bestseller in Asia, to the tune of 40,000 tubes sold a month. Toothpaste traditionalists may turn up their nose at a salt-based paste, but Honey Lee, brand director for First Salt After The Rain, contends that there is historical precedent for the formulation. "When there was no such thing as toothpaste or toothbrushes, people were brushing their teeth with salt," she explains. "Salt has a lot of healing properties. It's anti-inflammatory and disinfecting." Added to the salt is a mix of Chinese herbal extracts and roots, and breath-freshening peppermint oil and xylitol. Which brings us to the taste…how salty is it? "You'd think it would be really salty," says Lee. "It's not. It's really quite minty. Not overly sweet, fresh and clean."
12. Alt-Shampoo
Damage caused by harsh surfactants like sodium lauryl sulfate traditionally found in sudsy shampoos has helped make dry shampoo powders and sprays essential beauty products for millions of beauty consumers. Indie brands are realizing there's still something missing from people's hair cleansing arsenal, though. Shoppers are searching for a gentler clean that incorporates water, but skips the stripping chemicals.
Shea Terra Organics: Tammie Umbel founded Shea Terra Organics in 2000 after traveling to Morocco for many years and experiencing the country's unique natural ingredients like, yes, shea butter, but also ghassool clay. "It's the best clay I've ever used in my life," enthuses Umbel. "In Morocco, they actually use the clay to wash their hair." Umbel found that, when used in the hair, ghassool clay became chalky, so she formulated her Moroccan Mud-Poo to counteract that effect. While Mud-Poo may be an unusual idea in the U.S., Umbel notes that it is a traditional Moroccan remedy. For Americans looking for a less messy rhassoul clay hair cleansing ritual, Umbel recommends Shea Terra Organics' Argan & Ghassool Shampoo + Spa Body Bar.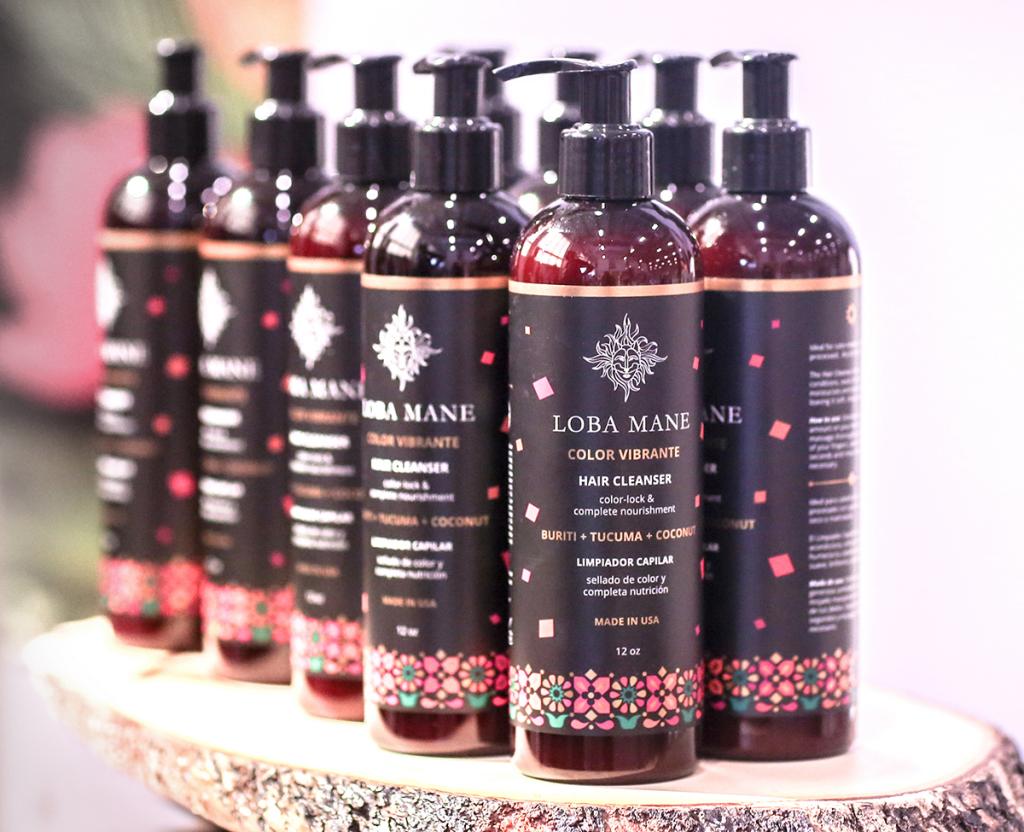 Loba Mane: Chemist turned brand co-founder Mehdi Ghaffari created Loba Mane's Hair Cleanser as a gentle, nourishing shampoo alternative for medium to coarse hair that's been damaged and over-processed. 
Allyoos: Officially launching in the fall, Allyoos is a two-product line bringing a bit of fun to the growing clean haircare category. Using her background in product development, founder Samantha Denis developed Allyoos to be vegan, natural and non-fussy. "A Quick Clean is a gentle way to quickly clean your hair in the shower," says Denis, speaking of one of her brand's initial products. "It has a cleansing water consistency so you can sidestep your daily shampoo but still feel fresh."
13. PURPOSEFUL PRODUCTION 
For brands striving for the cleanest formulations possible, it makes sense to green their entire production process. Many brands on the IBE floor shunned beauty product stalwarts like plastic packaging and water-based formulations to forge more sustainable production paths.
Alkaglam: From sheet masks to lip stains, waterless beauty products have been gaining (a dry) steam, and it's unsurprisingly been indies leading the charge. For Alkaglam creator Michelle Vidal, going waterless was her a-ha moment on how she could harness the skin-healing powers of hydrogen-rich and mineral-infused water to create her refillable face mist. "Most bottled water is acidic," relays Vidal. "When combined with acidic water, Alkaglam remineralizes the water to add hydrogen." Customers can refill Alkaglam, which holds 50 milliliters of water, for up to a year.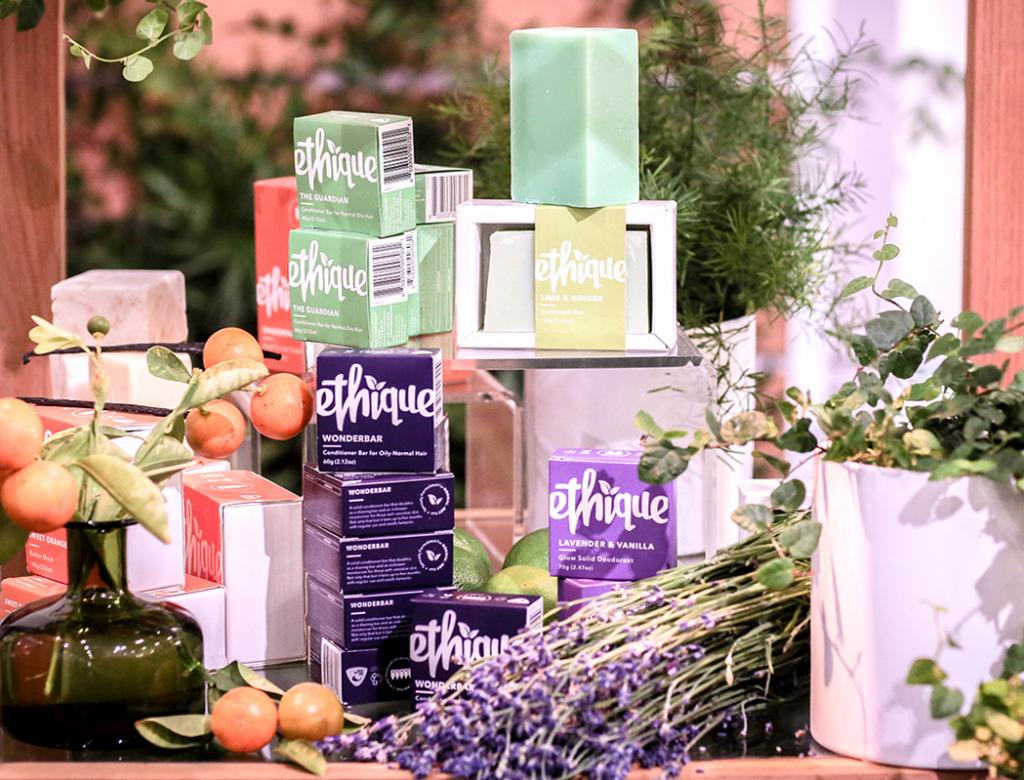 Ethique: Biochemist Brianne West founded Ethique, which she says is the world's first zero-waste personal care brand with no plastic, after crowdfunding $500,000 in 90 minutes. Ethique is also the first entirely solid range of beauty, personal care and household products. Like Alkaglam, Ethique takes water out of the formulation equation. All products, from shaving cream to shampoo, come in bar form.
OrganiCup: Denmark-based OrganiCup proclaims it's been "improving periods since 2012" with its silicone menstrual cup. While switching from disposable pads and tampons to a reusable cup is a waste-reducing move for consumers, the company itself practices sustainability throughout its production and distribution. "We really try to think sustainably in any way we can," says Ida Gjørup, project manager at OrganiCup. "The cup's storage bag is made of organic cotton. We also used recycled cartons for the packaging and printed the instructions directly onto the package to minimize waste. The package is of size so it can fit in your mailbox and be sent through regular mail and we do not use any plastic in our shipping."
14. Doctors Without Parabens
Medical professionals weren't early adopters of natural skincare ingredients. However, a burgeoning field of clean beauty brands started by doctors is proof of a major shift in mindset.
Visha Skincare: Dermatologist and Visha Skincare founder Purvisha Patel set out to formulate products that sidestepped parabens, hydroquinone, fragrance and sulfates while yielding the performance expected in a doctor's office. She's tested the brand's 10 products, including its bestselling RejuVenating Moisturizer, on her patients and emphasizes their performance hit the mark. Patel says, "I am aware of cumulative damage of products and producing Visha Skincare has enabled me to bring safe multitasking products to the public and make them affordable."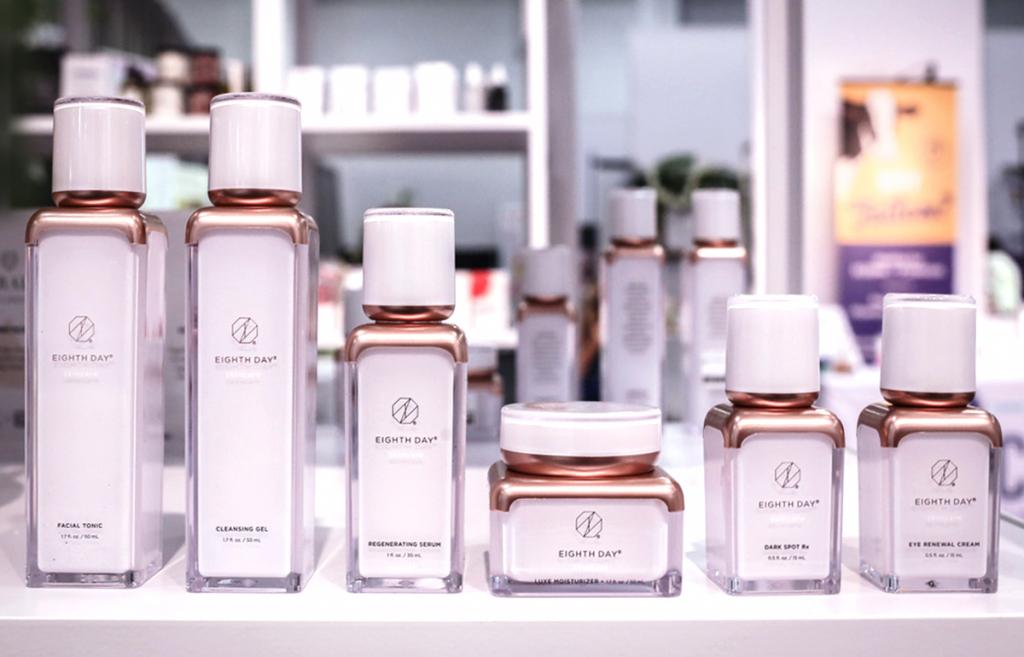 Eighth Day: The new skincare brand depends upon a blend of 600-plus peptides, immunostimulants and growth factors designed to mirror proteins abundant in live placentas. It leaves out parabens, phthalates, polyethylene glycols and fragrances. Eighth Day founder Tony Nakhla, a dermatologist and reconstructive surgeon, explains, "It is absurd to me that doctor brands typically do not formulate clean and, since we are a luxury, anti-aging doctor brand, we compel ourselves to be the best. This is a formulation challenge for our chemists—staying high in actives and low in other additives—and may contribute to the reason why other doctor brands are not clean."
Dr. Wang Herbal Skincare: Dr. Wang Herbal Skincare merges Western and Eastern medical philosophies. It was founded by Steven Wang, a dermatologist at Memorial Sloan-Kettering Cancer Center, and his father, Gui Wang, an acupuncturist and herbalist. The pair conceived of their brand's debut product, Herbal Rescue Balm, after poring over medical and scientific literature on herbs with healing properties. Following three years of research, its 91% natural formula was developed to relieve eczema and psoriasis.
37 Actives: Macrene Alexiades was introduced to the idea that some ingredients can be toxic when she was 12-years-old and read Rachel Carlson's "Silent Spring." Later, upon becoming a dermatologist, she was dismayed that skincare products were awash in ingredients, notably parabens, she considered harmful. "Almost all doctors are clinicians not scientists. They are not interested in the basic science of the skin or skincare. They are trained to make diagnoses and write prescriptions," says Alexiades. "It takes consumer pressure to change this." Before consumer pressure reached today's heights, she launched 37 Actives in 2010 with a long list of no-no ingredients, strict post-market testing, and environmentally-friendly packaging made from recyclable glass and paperboard.
15. Not Your Mama's Masks
The function of masks has always been improving the look and feel of skin. The form has followed with a handful of formats shoppers have come to expect, notably sheets, brush-on formulas and scrub-off options. At IBE NY 2018, traditional forms were revisited, revised and renewed by several envelope-pushing beauty brands creating next-level masks.
Kaibae: Founded by naturopathic doctor and humanitarian Luc Maes, baobab specialist Kaibae creates clean, nutrient-rich products while working to enhance the value of lost crops or overlooked food resources in regions where natural resources are abundant and poverty is endemic. The brand's Baobab Leaf Face Mask resembles a sheet mask, but uses organic baobab leaves handpicked and sun-dried at the peak of their nutritional content. Just soak it in warm water or lotion for one minute and apply.
SkinForum: Building on a trend spotted at the 2018 edition of IBE Dallas, public displays of skincare patches grew bolder in New York. Created by Voesh co-founders Vera Oh and Joseph Choi, SkinForum's Glam In Paradise line of under-eye, lip and full-face sheet masks are covered in leopard print gold foil. Users are inclined to not only snap a selfie once the masks have worked their magic, but also during the 10 to 15 minutes they're on.