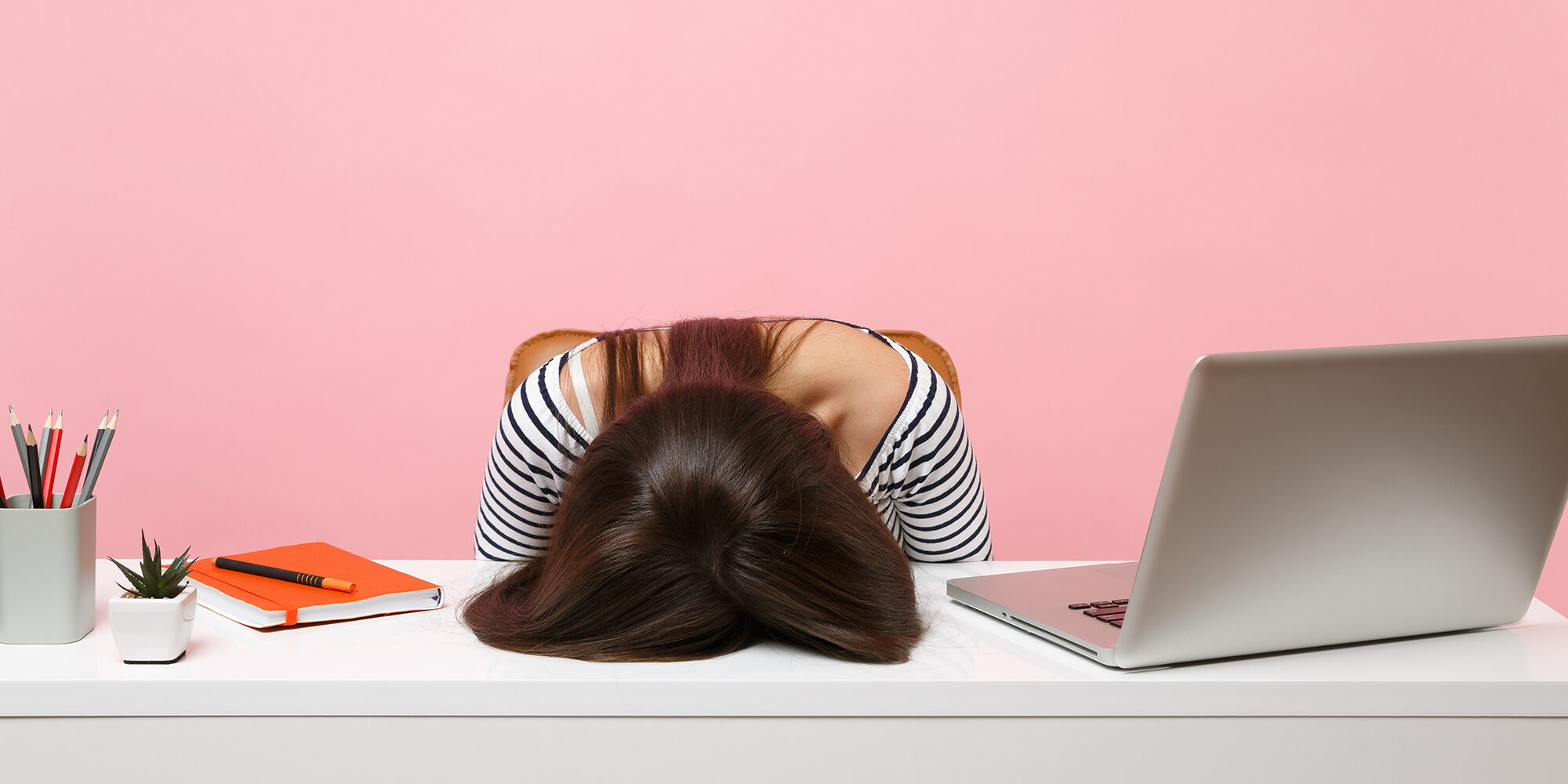 What's Behind Beauty Brands' Uneasy Relationship With Amazon?
There are more active Amazon users than people living in Indonesia, the fourth-most populated country in the world with some 273 million inhabitants.
The sheer reach of the e-tail giant, which continues to mount, presents an undeniable opportunity for brands to get in front of tons of customers ready to spend. But if brands want to go after Amazon customers, they have to work within Amazon's parameters that are designed to build its business and maximize consumer convenience. 
For emerging independent beauty and wellness brands, the decision to join Amazon isn't always straightforward. For everything that Amazon delivers, it lacks the cachet and support that retailers such as Sephora, Bluemercury and Target offer. Brands often think of it as a place where brand equity dies or at least diminishes because it isn't considered a venue for the unique storytelling that differentiates brand propositions.
During last Wednesday's episode of Beauty Independent's In Conversation series, Elena DiGiovanni, strategy and corporate development lead at BI parent company Indie Beauty Media Group delved into insights from a surveys of brands conducted by the publication about Amazon, while BI editor Claire McCormack and Envision Horizons founder Laura Meyer, an Amazon strategy specialist, discussed protecting brand value, the investment required to advertise on Amazon and what it means to win the buy box.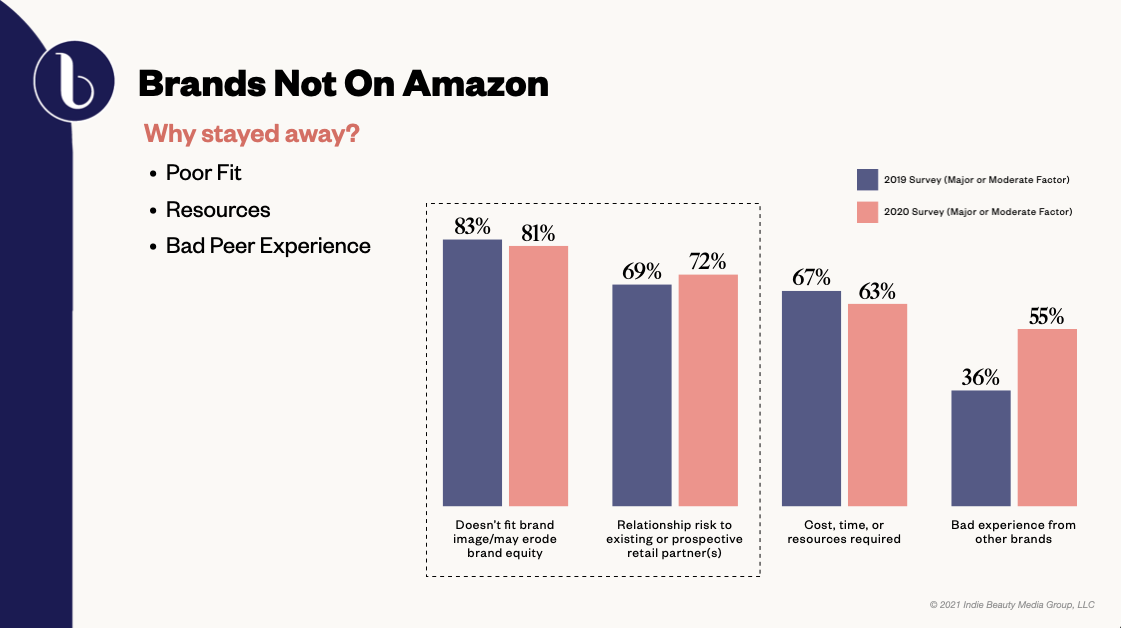 The Reasons Brands Are And Aren't On Amazon 
In Beauty Independent's surveys conducted in 2019 and 2020, brands said the top reason for not joining Amazon is that it doesn't have the right image and selling through it could erode brand equity. Secondly, they worried about the time and costs involved with selling on the platform. Multiple brands surveyed reported they need a dedicated account manager to navigate the issues that can arise from being on Amazon. DiGiovanni said, "What brands are spending on average per month in advertising spend makes a big difference in terms of whether you're successful or not on Amazon." 
For many brands, the pandemic was a catalyst for going on Amazon because it provided a digital solution during a stretch when physical brick-and-mortar destinations were closed. Emerging brands that are happiest with Amazon turn to third-party consultants or agencies that have expertise in the ways Amazon operates. Among the brands that have exited Amazon, they point to a dearth of customer service and available data as the impetus for their departure.
For the brands that stick with Amazon, DiGiovanni said the exposure and convenience it supplies consumers are worth the headaches. "The feelings around the value that Amazon brings has changed. Brands are choosing business expansion and consumer convenience, knowing that the backend system and the user interface is maybe not the best," she elaborated. "So, they've sort of accepted that fate for the purpose of expanding their business."
The importance of direct-to-consumer Strategies
Amazon has taken steps to enable brands to enhance product pages and storefronts, which are welcomed by brands. However, the e-tailer can't replace the connection to the community a brand can develop on its own website and social media channels, and the power of a brand's email database. Amazon carefully guards its customers, and brands find it difficult to obtain information about them. "They don't want you stealing Amazon customers to drive them to your DTC channel, and they have very strict terms and services around that," said Meyer. To fill the information hole, Envision Horizons has created an analytics platform that digs into a brand's sales and profits on Amazon. 
Amazon largely doesn't hold a brand's hand after the onboarding process, making it challenging to correct errors or update branding. "Amazon is not a brand builder," said McCormack. She added, "If you look at specialty beauty retailers that can take your brand and help you, Amazon was not built to do that, and they don't have an obligation to share that data. They're going to make it as hard as possible for brands to take over that customer relationship."
Meyer considers a brand's prices when advising whether it should launch right onto Amazon or instead focus on priming its own channels. For a mass-priced beauty brand, starting just on Amazon can be an advantageous tactic, but brands targeting luxury shoppers should initially concentrate on direct-to-consumer. She said, "Once I really want to start investing in brand awareness, that is when I would bring Amazon into the mix." 
The Threat of Third-Party Sellers 
In the past, larger beauty and wellness companies began working with Amazon in a defensive posture to capture sales they might be losing to sellers undercutting their prices or hawking copycats. Defense is still one of the reasons they head to Amazon, but they cite expansion and convenience, too. Smaller brands aren't as defensive because resellers, knockoffs and counterfeits aren't major problems for brands that haven't widely penetrated the market overall.
Some unauthorized sellers buy out a local retailer that's liquidating and place products from the retailer online, but they can't replenish the inventory and, thus, Meyer said they aren't the most threatening resellers. "The biggest issue is when there's true distribution leakage, and they continue to replenish and are selling it below your MSRP so you're not winning the buy box," she explained. When multiple sellers are competing for the buy box to capture a sale or the "add-to-cart button," an algorithm determines that the most prominent seller with the lowest price wins the buy box. Amazon only gets involved if a seller is merchandising non-genuine goods.
"My biggest piece of advice is for brands to not sell to liquidation partners because that is where a lot of these on authorized sellers are acquiring inventory," said Meyer. Working on Vendor Central, the interface in which brands have a relationship to Amazon similar to wholesale relationships they might have with traditional retailers, is another method of protecting against resellers eroding brand value. Meyer said, "Typically, 1P vendors are winning the buy box because Amazon vendors are always selling at the lowest price, so it's a very small percent of the time that the unauthorized sellers are able to outsell Vendor Central."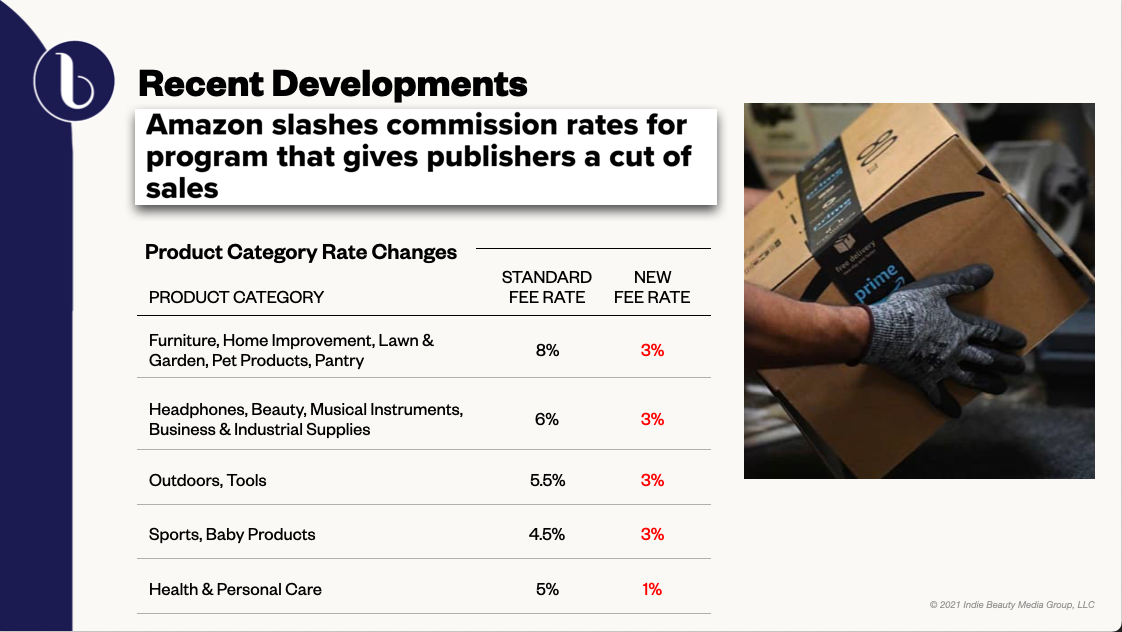 The New Features On Amazon 
Over the last few months, Amazon has rolled out a number of features to enhance customers' experiences and help provide discovery avenues for emerging brands. The e-tailer slashed affiliate link commissions from 10% to 1% to 3% for many categories. Qurate Retail Group, parent company of QVC and HSN, has been a live-shopping powerhouse, but Amazon is attempting to nudge into its territory with a recent focus on live shopping.  Jessica Alba and Gabrielle Union have hosted live shopping events on Amazon. 
"Any retailer really worth their salt is making a push towards live shopping,'' said McCormack. She continued, "China's been knocking it out of the park with this for years, so we're now starting to catch up. No one has more money to throw at the wall than Amazon, and they've gotten in this game in a really big way." 
How much can small beauty and wellness brands gain from the new features? "At the end of the day, where you're going to get the most reach and volume is having a keyword strategy," said Meyer. "It's great that they're doing these curated shops, doing lives, but the problem is, when you think of the customer journey on Amazon, it almost always starts on the home page, and the first thing they do is search in that search bar, which completely bypasses all these curated shops."
Meyer commented it's difficult to pin down the traffic to curated shops on Amazon. However, she encourages brands to be early adopters of various opportunities on Amazon, especially if they come at no real cost. Meyer said she has seen brands have tremendous success with enhanced features, but clarified that, typically, only brands with significant size or brands considered strategic for the premium beauty portal on Amazon are afforded the chance to utilize new tools. 
The Realities of Amazon Advertising 
Amazon is a pay-to-play environment, and brands should constantly advertise on it, according to Envision Horizons. On average, the firm's beauty clients are doing up to $10 million in online sales and reinvesting around 9% of revenues back into advertising. Brands looking to aggressively increase market share will spend as much as 35% of their sales on advertising.
Meyer emphasized the key is to enable paid search to pull up a brand's organic search ranking. She said brands have to be willing to operate at break-even or in the red for the first few months on Amazon to boost visibility and customer reviews. Nonetheless, they should lay out a plan to achieve profitability. 
When deciding if operating at a loss is worth the risk, Meyer suggested brands understand the difference between buying into low-funnel advertising and long-term brand building. "If you're spending a ton of money on PPC [pay-per-click advertising] and the clicks are inefficient and not converting, you don't want to be necessarily losing money on that because those are consumers in the market," she said. "Whereas, with brand awareness, it's OK to operate at a loss because it's a longer journey and a longer sales cycle."
Click here to watch this episode of Beauty Independent's In Conversation webinar series as well as past episodes. Read Beauty Independent's four-part Amazon series here.