The Five Best Social Media Resources We Spotted This Week
We might have to give up on the idea of a static new normal. For businesses, there's a rapidly shifting reality as the pandemic's impacts evolve, and it's unlikely to pause soon to allow for much reflection. To keep up, the rate of innovation is high, with beauty brands serially adjusting to different circumstances. Future-planning is becoming now-planning, and social media is inviting entrepreneurs into wide-ranging conversations to sort through the changing playing field. Powerful dialogues are happening digitally, and resources are continually rolling out. Companies are actively listening to the problems of their clients and providing solutions as quickly as possible. This week, we spotlighted five that are worth knowing about.
1. Facebook Launches Shops
Facebook is making it easier for businesses of all sizes to sell online. On Tuesday, the social media giant launched Shops on its namesake platform and Instagram. The free and simple storefronts it enables are created by uploading products brands want to highlight from their catalog. Facebook supplies brands the option to customize the look and feel of their shops with a cover image and accent colors. Instagram will introduce a new live shopping feature, and Facebook will integrate loyalty program management. Learn more here.
2. Instagram Unveils Mental Health Support
While COVID-19 is a disease of the body, the mind is integral to withstanding what it's wrought on society and individuals. This month, Mental Health Awareness Month, Instagram is focusing on mental health with the new feature Guides. It helps users find reliable information as well as inspiration from their favorite Instagram accounts by exposing them to helpful tips curated by select creators. Tips can be shared in Instagram Stories. Global organizations involved in the effort include the American Foundation for Suicide Prevention, Heads Together and Headspace. In the coming days, Guides will be able to be accessed within Instagram's Explore tab. Learn more here.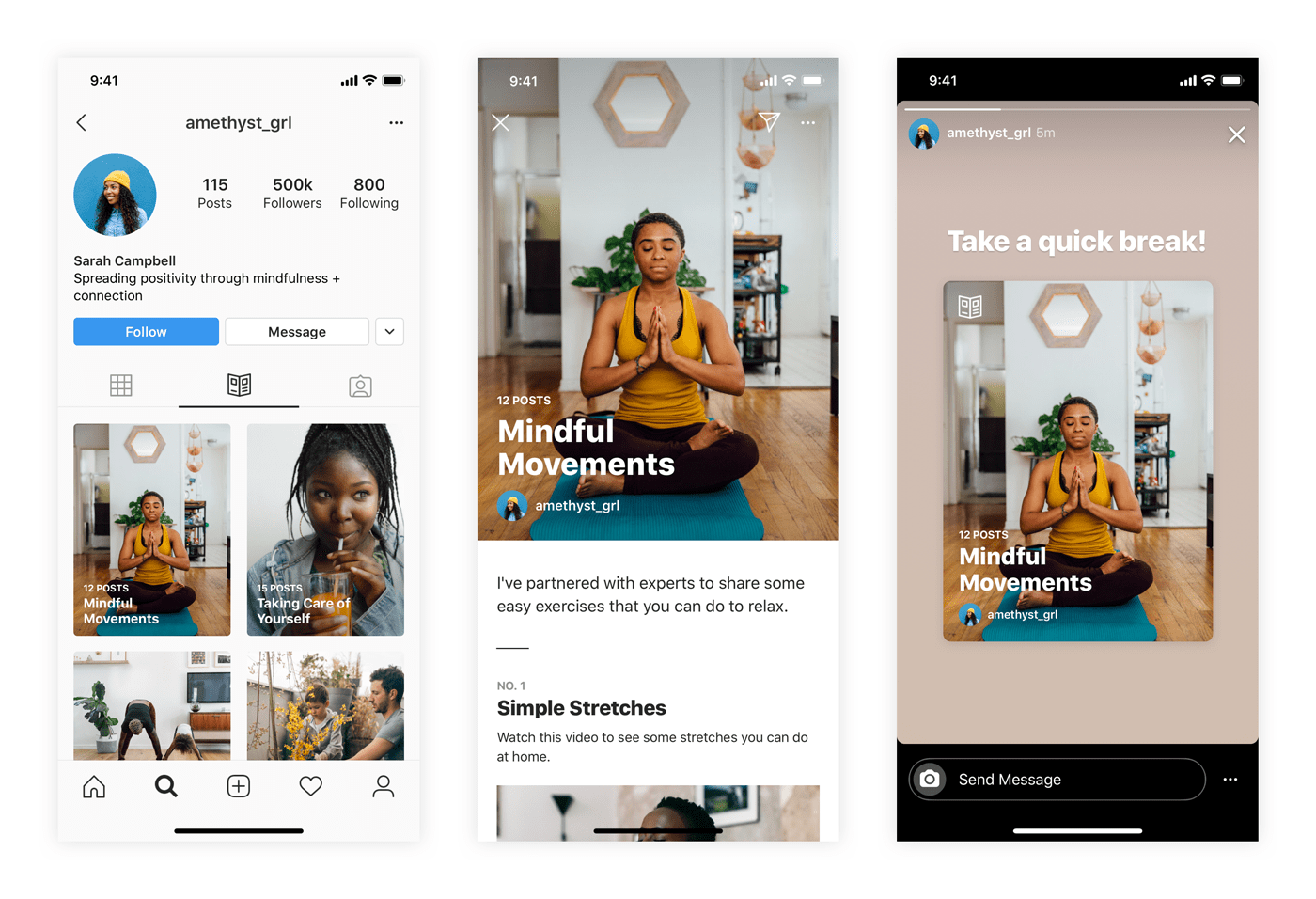 3. HUBSPOT WeighS In On Crisis marketing 
Companies are trying to conserve cash, but drops in advertising rates are tantalizing. Should they spend some of their budget to magnify their megaphone? The marketing company Hubspot explored that question in a free webinar with leaders from Google Canada, Facebook IQ and Wunderman Thompson. They discussed how to pivot ad strategies and communicate with empathy during the crisis. Among the topics covered were the kinds of ads companies should be running, targeting customers and messaging, and proper measures of success. Replay the webinar here.
4. HootSuitE ChATS It Up 
For folks feeling a bit of Zoom fatigue, turn to Twitter for informative conversations with Hootsuite. On Thursday, the social media management platform's #HootChat centered on building relationships via social media. Attendees were encouraged to respond to questions posed by the host, Nick Martin, global social engagement specialist at HootSuite. They were full of great insights and tales of their experiences. The chat incorporated video without the pressure of missing a live moment. Check out the tweet thread from it, and stay tuned for the next edition on June 18. Also, registration for Hootsuite's June 9 to 10 virtual conference on reimagining the future of customer engagement is here.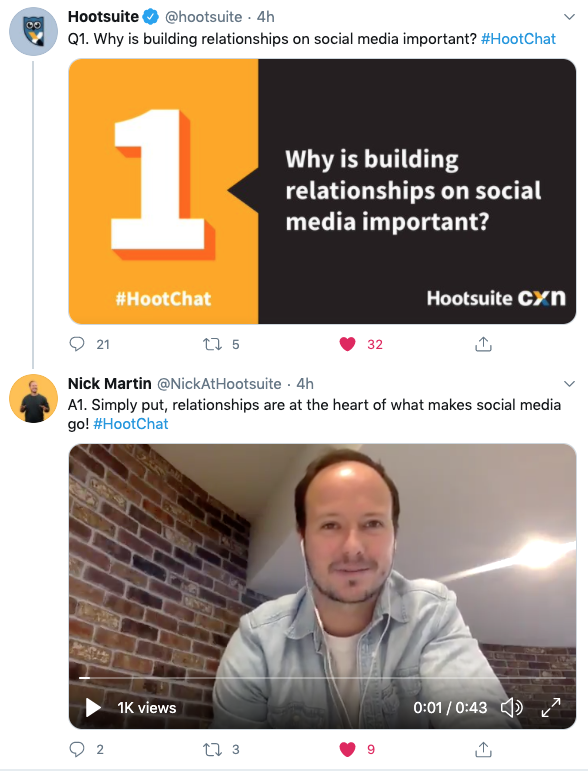 5. CLUBHOUSE JOINS THE SOCIAL MEDIA APP PARADE
Have you already mastered TikTok? Good thing because you might have to move on to another social media app. According to The New York Times, Clubhouse is the new app taking Silicon Valley by storm. In the newspaper, Erin Griffith and Taylor Lorenz write it "works by letting people join pop-up audio chat rooms that disappear when they end." At the moment, it's invite-only for beta testers, who report spending hours on Clubhouse listening to and engaging in conversations that feel like they're happening in real life. Of course, plenty of social media apps generating big buzz have fallen flat (remember Whisper?), and only time will tell if Clubhouse lives up to its promise. If you're interested in getting early access and making your own judgment, sign up for the club here.