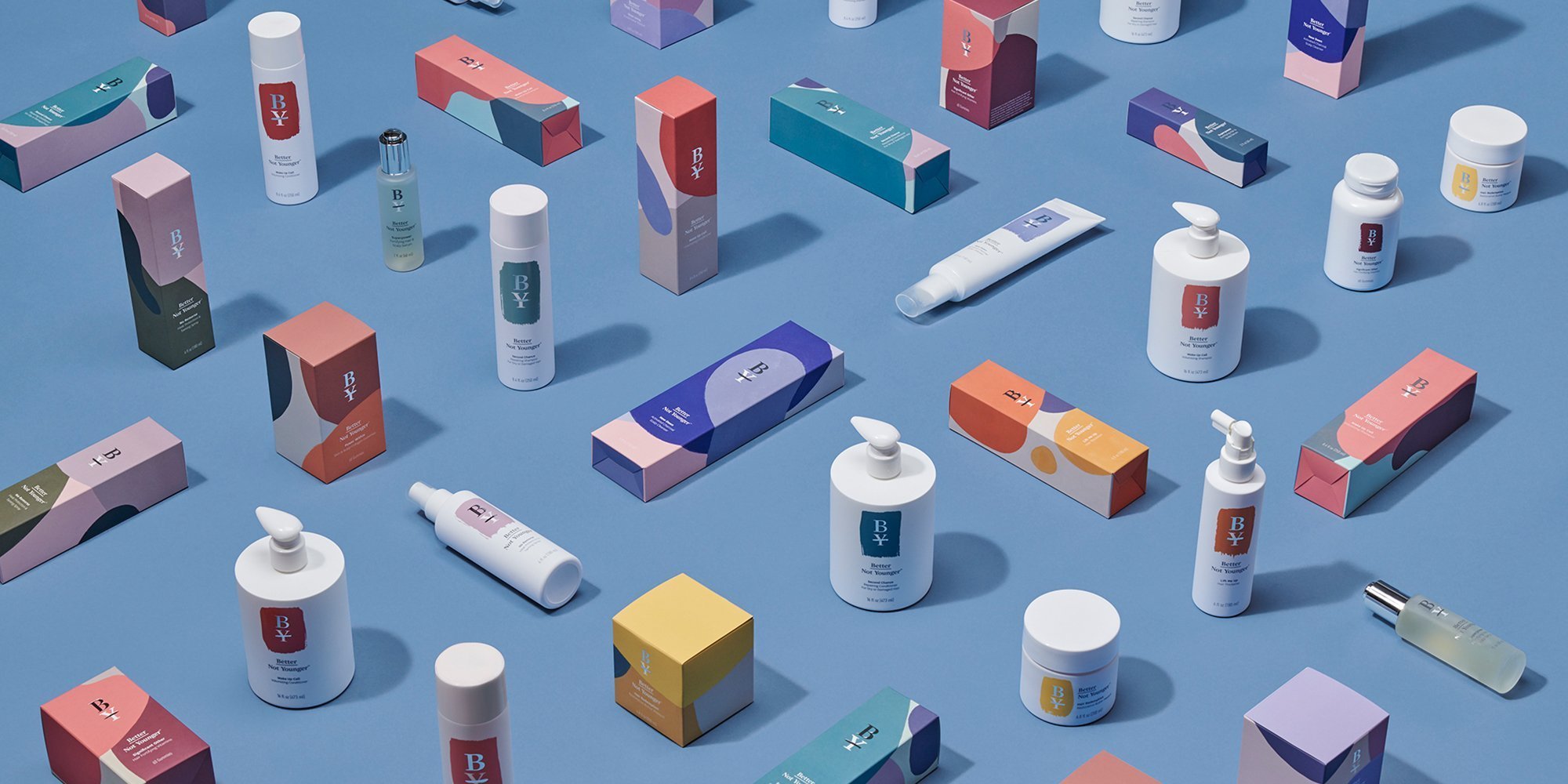 Sephora Acknowledges Women Don't Keel Over At 40 By Launching Haircare Brand Better Not Younger
Four days before a meeting with Sephora on March 11, Better Not Younger founder Sonsoles Gonzalez decided to scrap the pitch she'd been preparing for over five weeks. She was going to present a straightforward synopsis of her brand and what it stands for, but decided instead to hammer home that its haircare products are aimed at a gen X and baby boomer audience often overlooked by the beauty industry.
"There's this super consumer that nobody is talking to," says Gonzalez, recounting her argument. "Ageism is an epidemic: 80% of women over 50 feel misrepresented by society. It's the world's fastest-growing demographic with money. They have $15 trillion in spending power. They spend two and a half times more than other people. 82% are open to trying to new cosmetic brands, and 75% are willing to pay more for quality. Marketers have been obsessed with millennials, but they're forgetting a large chunk of consumers with a lot of wealth."
"Marketers have been obsessed with millennials, but they're forgetting a large chunk of consumers with a lot of wealth."
The meeting ran for less than an hour and, when it finished, Sephora signed on to the brand, which is scheduled to go live on its e-commerce platform this month. As retailers such as Sephora pushed to include consumers with various skin tones, sizes and sexualities, the neglect of older women became one of the few remaining areas of acceptable bias, but they're beginning to address age inequity in their assortments and communications. From a business perspective, they could be leaving money on the table if they don't.
Better Not Younger shows beauty brands directed at older women with marketing messages and merchandise speaking to their realities can gain traction—and do so quickly. The brand is on track to generate $2 million in revenue for its first year on the market and, in the six months since it launched, 25% of its website sales are from repeat customers and the average order amount has hit $70. Better Not Younger's selection contains 12 stockkeeping units priced from $25 to $47 formulated to combat hair issues women in their late 40s and above encounter like fine, fragile and frizzy strands, and dehydrated scalp with diminished follicles. The most expensive item, Superpower Fortifying Hair & Scalp Serum, is its bestseller.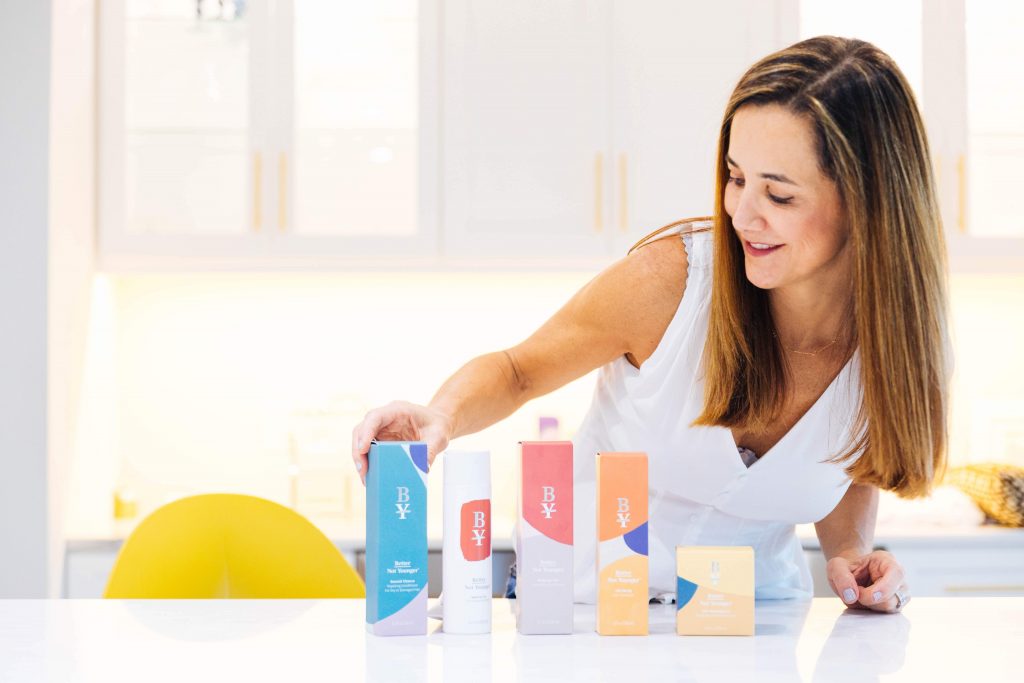 Better Not Younger has agreed to two years of exclusivity at Sephora, where its entire range is heading plus two trial kits. "Sephora invests in building brands," says Gonzalez. "We've been contacted by other retailers and, even though they would give the brand more volume in the short term, I thought Sephora was a good environment for the brand." A veteran of Procter & Gamble and L'Oréal, she's under no illusion that success at Sephora will come easy. To raise awareness as it enters the retailer, Better Not Younger is gearing up sampling campaigns with Brandshare, a service sampling in e-commerce shipments, and News America Marketing, a marketing company that will sample Better Not Younger via e-mail blasts. The brand's sampling efforts are focused on its Hair Redemption Restorative Butter Mask.
"Women don't know anything about what the heck is going on with their hair at this age, so we spend a lot of time explaining."
To promote products, Better Not Younger doesn't portray caricatures of baby boomer women in domestic and medical settings, but working, hanging out with friends and adventuring. "Whenever companies do talk to this target, they portray really old stereotypes of a woman gardening or with grandkids. I've never seen myself in those ads. I'm doing a lot more than that and, by the way, so are most of my friends," says Gonzalez, 55. "Another misconception is that women in this target aren't digital-savvy and buying online. That's not true. Break your paradigms and your views that women over 45 aren't into Instagram."
Better Not Younger is big on spreading education digitally through e-mails—it has an e-mail database with in excess of 10,000 customers—and videos. "Women don't know anything about what the heck is going on with their hair at this age, so we spend a lot of time explaining," says Gonzalez. The brand participates in a Google Accelerator program testing marketing strategies during a six-month period. (Illustrating that ignoring baby boomer and gen X consumers isn't isolated to the beauty industry, Gonzalez shares Google only provided one data point on women aged 45-plus in early discussions about marketing activities Better Not Younger should consider.) Google recommended the brand try YouTube videos, and it's created several videos lasting roughly a minute under the title, "The No BS Guide To Aging Hair," that have garnered roughly 20,000 views each. At least 45% of viewers reach the end of the videos, twice the industry standard.
Spanning supplements, liquid haircare and scalp products, Better Not Younger's merchandise portfolio wasn't cheap to bring to life. Gonzalez estimates it's taken $1.4 million to get the brand to this point. A key expense in the development phase was design. Gonzalez chose Dear Future to help execute a sexy, aspirational brand for older consumers and, to defray the costs of hiring the agency, she offered equity in her brand. Gonzalez says, "That was the best thing for us because they are so vested in the business with us, and they love the brand." Digital agency Conversion Moe has a similar arrangement with Better Not Younger. The brand's chief scientist has a small stake in it, too. Recently, Better Not Younger amassed $600,000 in a friends and family round, and it plans to fundraise again next year. Also on tap next year are product introductions in its scalp and supplement categories.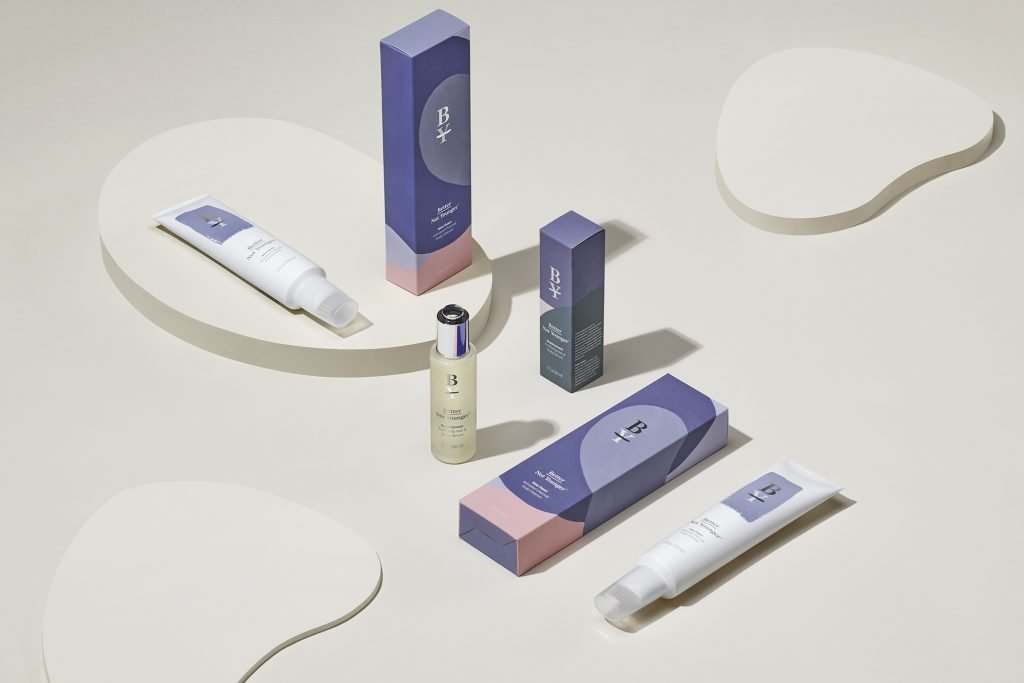 Gonzalez isn't shy about the hurdles Better Not Younger will face as it expands its selection and retail presence. "It's going to be a lot of learning, and some SKUs won't do well, but Sephora will give me an opportunity to learn really fast. Obviously, the challenge is that I don't have a big team. I just incorporated a part-time logistics person and a marketing person, but it's difficult to do all this when you don't have a big backer," she says. "So far, so good, and we've had a lot of people interested in investing, but it's not like you are L'Oréal with a big checkbook. To be honest, that's something that Sephora brought up. You have to be able to invest in the business. If you don't, it's not going to work."