Better Not Younger Launches At Ulta Beauty, Gen Z's Favorite Beauty Retailer, To Serve Gen X And Baby Boomer Consumers
Ulta Beauty, the favorite beauty retailer of gen Z, has brought in a haircare brand that caters to gen X and baby boomers.
Better Not Younger has arrived at close to 600 of the chain's stores with nine stockkeeping units, including the bestselling Superpower Fortifying Hair & Scalp Serum, and on its website with 18 SKUs. It will also be part of a special display for Hispanic Heritage Month, which runs Sept. 15 to Oct. 15, in 250 stores. The brand's expansion is occurring as its two-year retail exclusive with Sephora, where it continues to be available online, ends. It's expected to lift Better Not Younger's sales as much as 300% to reach $7 million to $8 million this year.
"We are in the big leagues now. It's going to catapult this brand to the next level," says Better Not Younger CEO and founder Sonsoles Gonzalez, formerly an executive at Procter & Gamble and L'Oréal. "Next year, we could double the business because of what Ulta will give us in terms of awareness. Awareness is critical. We know that, once people know the brand, they will come back."
After debuting in direct-to-consumer distribution in the spring of 2019, Better Not Younger broke into Sephora by the holiday season of the same year. Gonzalez explains Sephora enabled the brand to establish credibility and prestige positioning. Ulta represents Better Not Younger's premiere in brick-and-mortar stores, and it's a retailer with a strong focus on haircare. In the second quarter of this year, the haircare category saw double-digit growth at Ulta.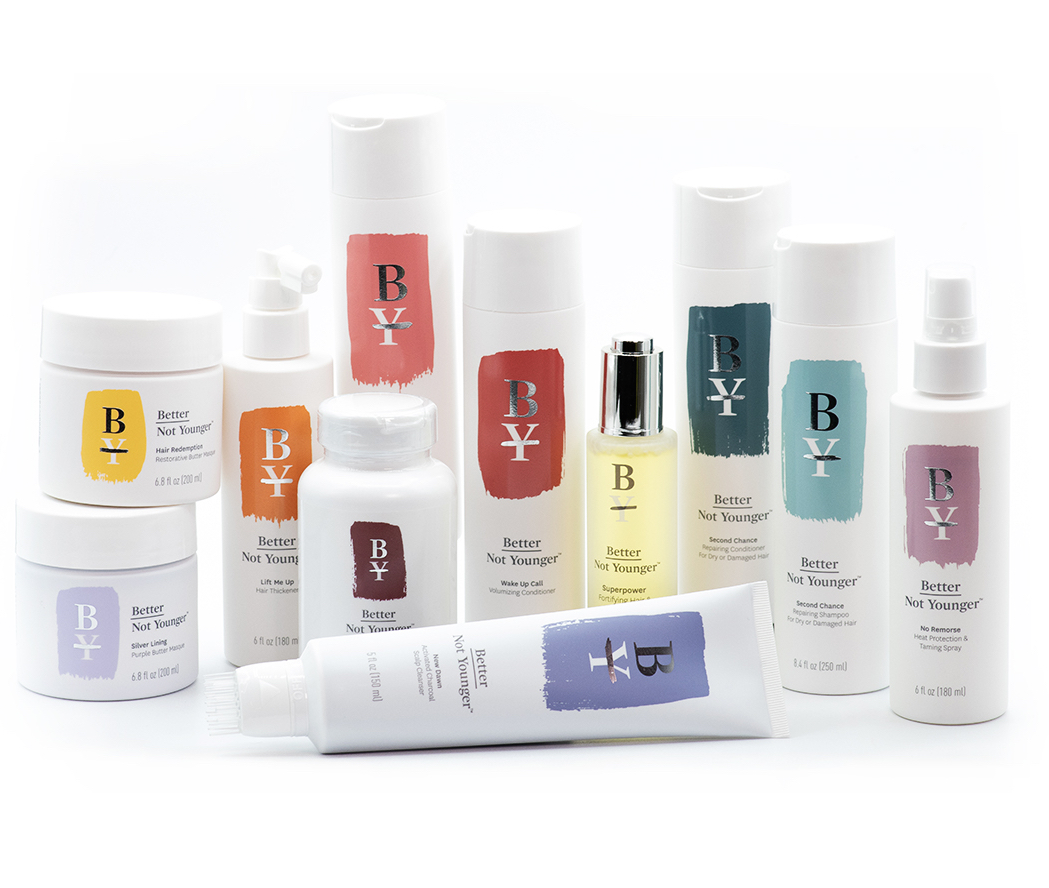 Last year, Better Not Younger began widening its audience via HSN, the Qurate Retail-owned television shopping network broadcasting to millions of homes in the United States. It had a slow start with Wake Up Call Volumizing Shampoo and Conditioner, but revved up as soon as 57-year-old Gonzalez got involved presenting products, and the brand spotlighted products that were more demonstrable on air such as its hair and scalp serum, and Lift Me Up Hair Thickener. In five minutes-long appearances with the tweaked strategy, it exceeded $300,000 in sales.
The HSN experience reinforced to Gonzalez the impact of zeroing in on distinct products that will work for different retailers and channels. Better Not Younger's Bounce Back Super Moisturizing Conditioner and Shampoo For Curly Hair, and License to Curl Curl Revival Boost Spray are exclusive to Ulta for six months. Although there are a ton of products for curly hair, Gonzalez detected an opening in the curly hair product segment for products specifically formulated for the curly hair of older women.
"When you are aging, because your hair is thinning, you are going to have more droopy curls," she says. "I wanted to ride the trend in curls, but, obviously, serve my consumer that is an older consumer, and it was a gap that we had in our line." So far, in the early goings of the curly hair products being on the market, the customers for them tend to be on the older side of Better Not Younger's core demographic. Its sweet spot is women just entering their 50s. Gonzalez hypothesizes the older customers are trying to avoid heavily moisturizing curly haircare products. "If your hair is thinning, that's the last thing you want," she says. "The curls tend to be dry. So, if you put a lot of moisturization on them, that's not going to help you."
"We are in the big leagues now."
Looking back at Better Not Younger's careful distribution path to this point, Gonzalez says she wouldn't make dramatic adjustments if she had a do-over. "The two-year [Sephora] exclusivity gave us the time to breathe, understand our customers, and get the funding to go to Ulta," she reasons. "If the exclusivity expired a year ago, and I would have gone into Ulta, I think it may have not been the right decision because of the expense of going into brick-and-mortar. Now, we are in a more solid position financially and have a bigger team in place to manage it." Better Not Younger has a full-time team of 22 people today. It recently hired a finance director, brand manager, head of sales, logistics specialist and chief scientific officer, among other roles. Seventy percent of the team is women, and 70% is 45 years old or older.
Better Not Younger has raised $3.8 million in total funding. In 2021, it received $2 million in angel investment. In 2020, it garnered $1 million in friends and family investment in two rounds. The rest of the money is primarily from Gonzalez. Along with Gonzalez, the agency Dear Future and Better Not Younger's COO retain a 70% controlling stake of Better Not Younger. Gonzalez considered venture capital funding, but wasn't enamored with the terms of possible VC deals. She says, "With angel funding, we were able to get a bigger check at the valuation we wanted."
Better Not Younger isn't in a rush to multiply its stockist list. The brand will begin selling on Amazon in 2022 and is evaluating international opportunities, but Gonzalez is content to concentrate on HSN, Sephora and Ulta in the U.S. at the moment. Moving from Sephora's e-commerce platform to its stores is a goal. To support its Ulta launch, Better Not Younger is sampling with the retailer, participating in its magazine and Gorgeous Hair Event in October, and executing geo-targeted mobile advertising aimed at consumers visiting Ulta locations.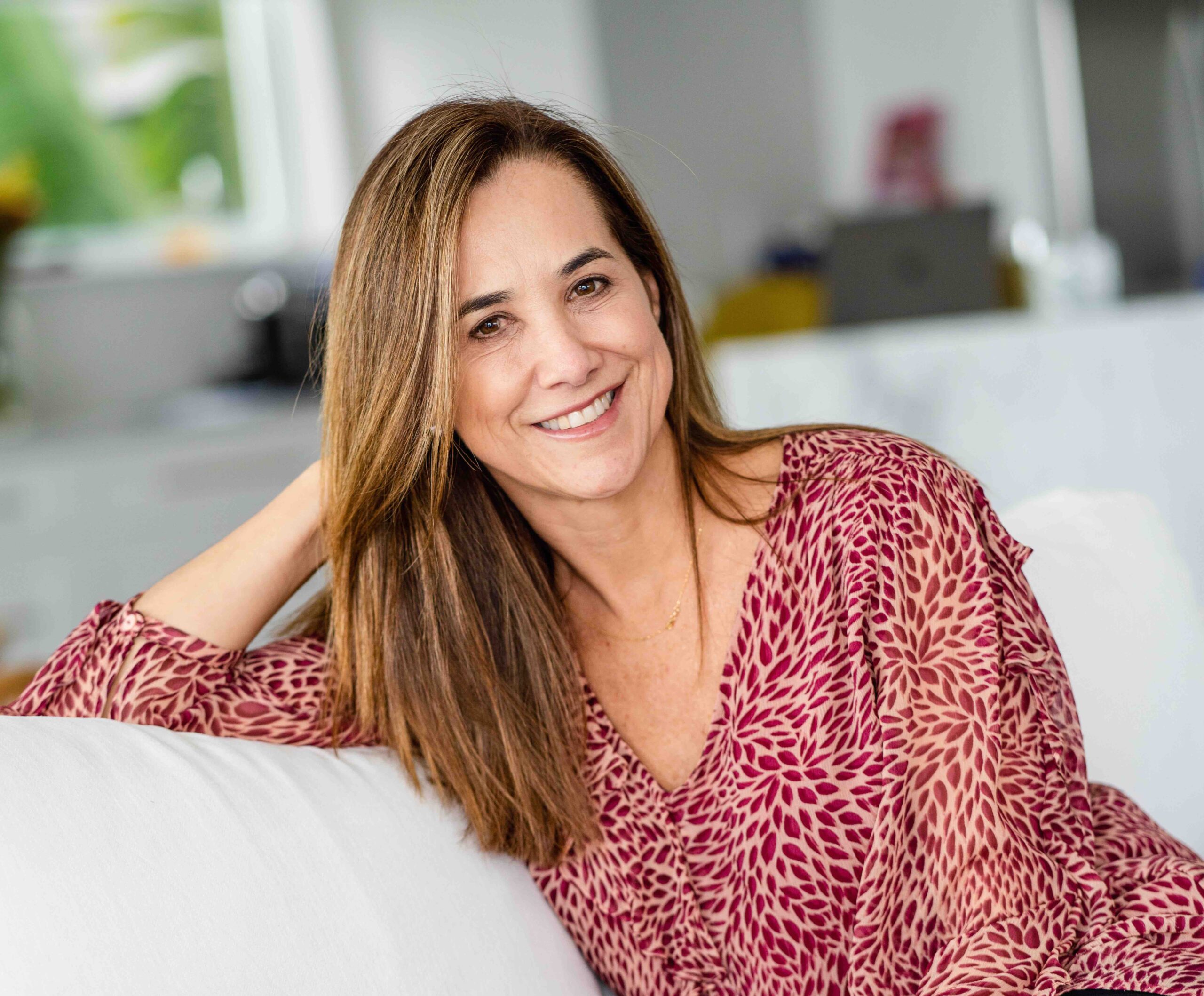 Better Not Younger has stretched its assortment into lashes and brows with Superpower Lash Growth Serum and Superpower Night & Day Brow Enhancing Duo. At $65, the Brow Enhancing Duo is the brand's most expensive product. Its cheapest products are the $25 Superpower Liquid Comb and $25 Significant Other Hair, Skin and Nails Supplement. A probiotic to aid gut health along with hair and skin is on its way. Gonzalez says, "We want to be in those areas where she [our customer] is underserved with products that are unique to her and her age group." On Better Not Younger's site, customers order on average 2.5 products. For their first order, they spend around $70 and, for their second, they spend around $80. About 45% of the brand's DTC sales are from repeat customers, and 70% of its current sales are DTC.
The pandemic has shifted trends in directions favorable to Better Not Younger. While Gonzalez predicts sales of styling products and dry shampoo could perk up as pandemic conditions improve, she believes key pandemic-accelerated trends won't fade. She says the connections between hair loss, stress and anxiety have become clear to women confronting societal and personal pressures, and dealing with hair loss. And she forecasts the mounting acceptance of gray hair will only mount further. Better Not Younger has a hair quiz on its site and, pre-pandemic, 22% of its shoppers reported they had gray hair. Since the pandemic, 33% report they have gray hair. The brand's Silver Lining Purple Brightening Shampoo For Grey & White Hair is its second bestselling shampoo.
"A lot of women aren't going to go back to [dying their hair] because they feel secure and attractive," says Gonzalez. "And they feel assured because they see the red carpet is filled with women who are gray."