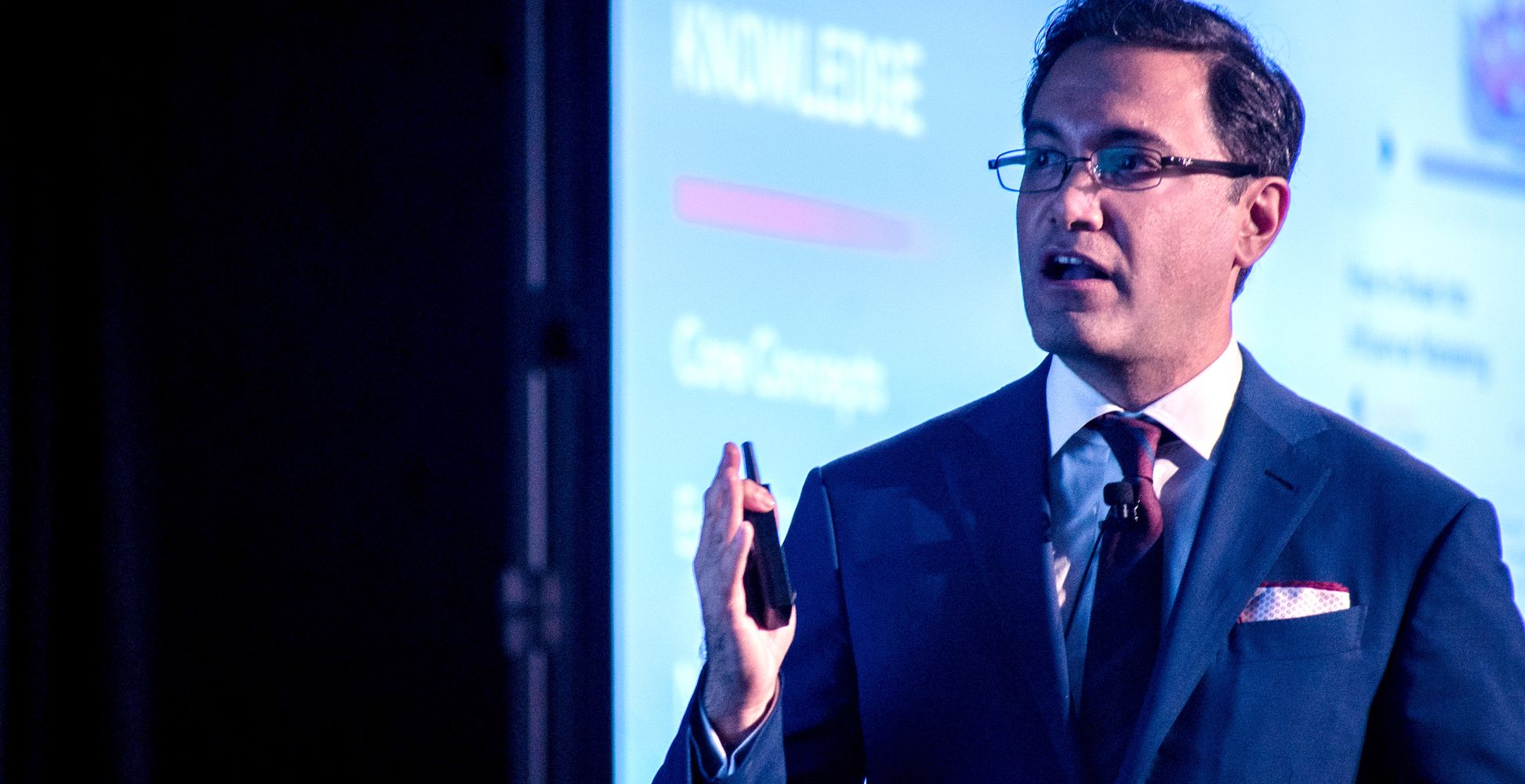 Big, Better, BeautyX: IBMG Co-Founder Nader Naeymi-Rad On Spreading More Knowledge In 2019
By the third, and last, educational event in 2018 held by the Indie Beauty Media Group—the BeautyX Capital Summit in New York in late August—attendance had more than doubled from the debut event in January. With an upswing like that, the BeautyX Summits promise to be bigger and better in 2019 than their predecessors. Of course, that's not including two new summits planned for the fourth quarter, BeautyX Technology and BeautyX Entrepreneurship. What grew out of a half-day mixer on the eve of Indie Beauty Expo has now expanded into its own division within the Indie Beauty Media Group, complete with its own objectives and branding.
For Nader Naeymi-Rad, co-founder of IBMG, it only makes sense. The build-out is a natural extension of where the market has led him, the company, and his peers in the emerging beauty community. "In our conversations with our customers, we kept hearing the same questions and hearing about similar challenges and risks they were taking," he says. "There was, and still is, a big need for information, knowledge and education that can help entrepreneurs better understand their challenges, make better decisions and ultimately better run their businesses." The lack of resources available for accessing foundational information was glaring and an idea was born.
Once IBMG struck upon the gathering and sharing of business information for the beauty entrepreneur, the project evolved and grew, leading to the launch of BeautyX Summit last year. In a wide-ranging discussion on the eve of BeautyX Media & Influencer Summit in Los Angeles on Jan. 21 and 22, Naeymi-Rad shares what lies in store for BeautyX Summits this year.
What feedback were you getting from brands that led to the build-out of BeautyX?
As we met more entrepreneurs, we found that many felt lost. They had great ideas and tremendous amounts of passion, but lacked the basic knowledge to confidently navigate their business. The beauty business is becoming more competitive and more complex, which makes this knowledge gap feel even more acute.
The only way many felt they could learn was through trial and error. When you're running a small brand with limited resources and funds, one mistake can kill off your business. Beauty entrepreneurs shouldn't have to learn all their lessons through mistakes. Fear of making a mistake can also sap your confidence. Lack of confidence then prevents you from taking necessary risks, which then inhibits success just as much as making the wrong move. For many, it felt like a lose-lose situation.  
So, we developed the hypothesis behind BeautyX Summit, then looked to see if it existed anywhere else. We found that much of what's out there is either super rudimentary, not very well-done or it's at a very advanced level for people who are already in the industry—people farther along the beauty learning curve who are interested in looking at trends and big picture developments. There wasn't anything for the beauty entrepreneur that was more practical or structured.  
Related: Ten Tips For Winning Over Buyers From BeautyX Retail
Why do you think that was?
Beauty entrepreneurs have been grossly underserved and, as a result, they represent a very underdeveloped market. Historically, they have been a small part of beauty and highly fractured. It made no commercial sense for people to create specialized products and services for them. They were kind of a rounding error in the market. What happened over the last 10 years is that beauty entrepreneurs are increasingly capturing a greater share of the beauty market and mindshare. Everyone is noticing it, but they don't know how to deal with it. They don't know how to do business with small brands because everything they have developed to this point, to use a Goldilocks analogy, has been for papa bear or mama bear, nothing for baby bear.
That's a tragedy because beauty entrepreneurs are willing to spend money. They can never spend as much as L'Oréal, but they can surprise you with what they're willing to invest if you give them a really good product. If they see quality, they appreciate it because, unlike L'Oréal, they rarely get quality. When it's offered to them in a way that's accessible, affordable and enjoyable, they embrace it with enthusiasm. But you have to go into the process with a genuine and earnest desire to do the right thing for them. In many cases, that means you deliver more value than you charge until you've gained the trust of beauty entrepreneurs. It's held true for IBE, BeautyX and Beauty Independent. In each case, we start low because we want to make sure we're getting it right.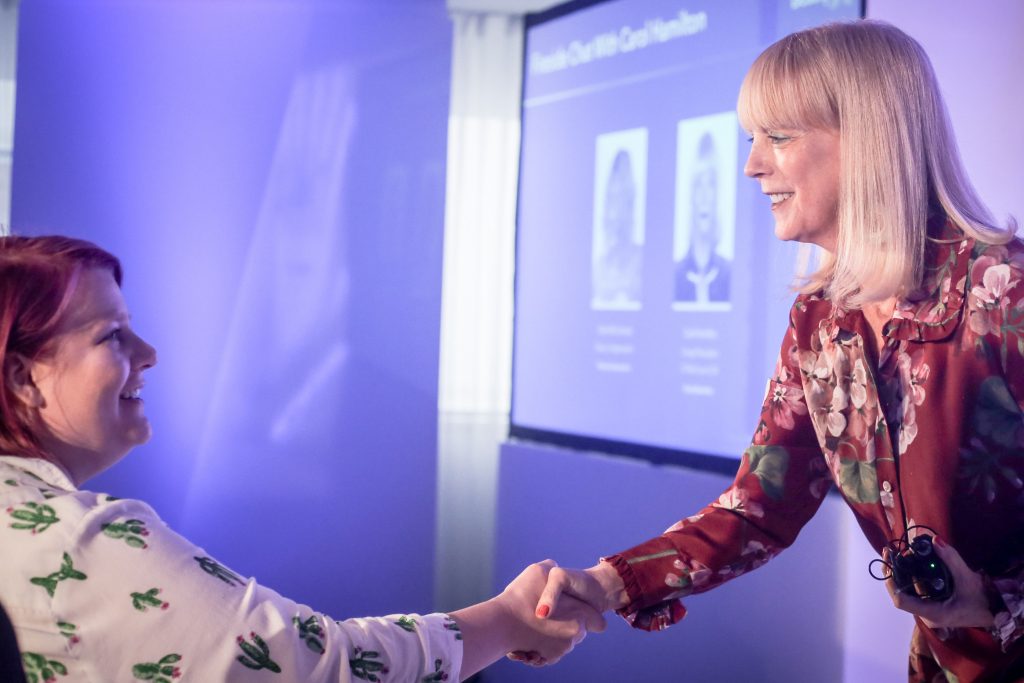 How did you test your hypothesis?
We knew we had observations we could bring to the attention of entrepreneurs in this space. Our idea was to give them a baseline of knowledge and awareness to make them feel more confident. They want to be able to understand what's happening at the high level, digest that information and, also, meet other people who they can identify with or get help from.
We started a pre-IBE event called CONNECT Indie, a very successful half-day gathering in 2016. It began with exhibitors meeting with one another and networking. We added some panels just to help them meet people that we felt could give them some good insights and information. Once we started, we realized there was a huge demand, even larger than what we had imagined.
By 2017, we had invested in a larger scale prototype as a full-day event. The three areas where we saw people really struggle were with press, media and influencers, retail and capital. There was too much to each subject to properly cover in a day. There are a lot of nuances that need to be explored and discussed. There's no one size fits all. You need to explain something in different ways for it to stick. In 2018, we took the leap and developed our 360-degree methodology, which combined different types of knowledge and educational methods. Our 360-degree learning methodology is at the heart of BeautyX.
Is it feasible for your group to try and accomplish so much?
Well, doing it this way takes more work, more programming, design and research. It's worth it because it gives the customer a much more consistent and quality experience. For example, over 80% of attendees said they would come back for CONNECT Indie. With BeautyX, we're in the high nineties. The feedback we get from people is, "We just haven't seen anything like this. This is the best."
It's validated our hypothesis that: First, we need to separate the expo from the educational event because people simply can't be in two places at the same time. Second, using multimodal learning, different ways of teaching coursework—case studies, expert panels, live learning, etc.—is the best way to help people. It's like almost you need to familiarize them with the knowledge, you need to immerse them in the knowledge and, then, you need them to internalize the knowledge. Then, repeat the process.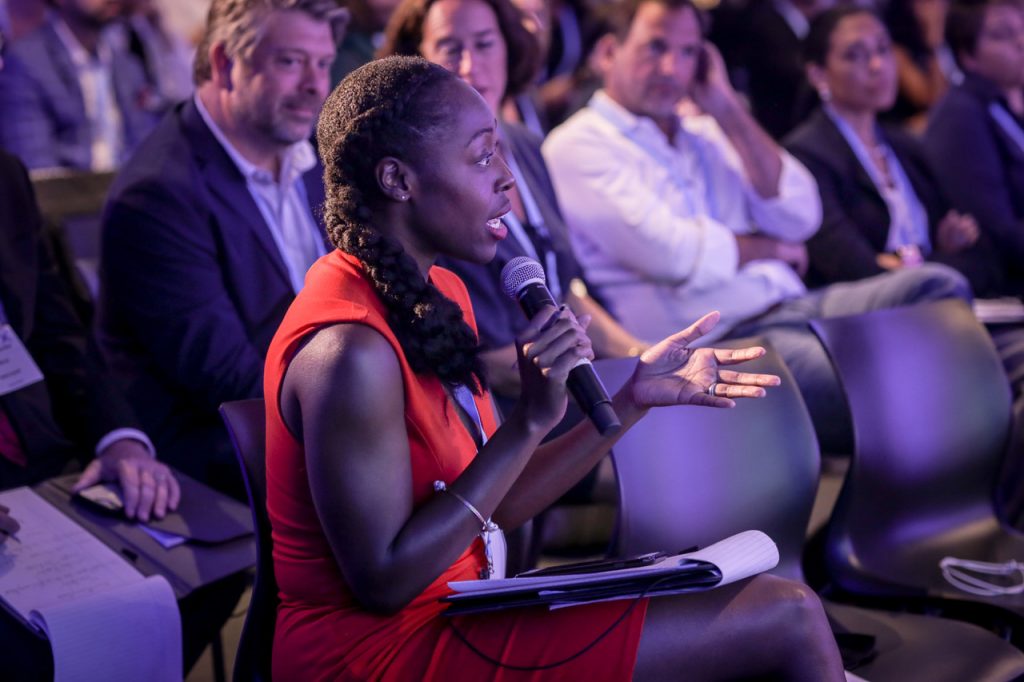 How does that work?
When we introduce a subject, we familiarize attendees with key ideas and terminology. With our case studies, we immerse them in it. They can see exactly how it works. With our expert panels, there is more immersion on a different level. With live learning, the audience is then able to internalize the content either through the exercise where they see it play out on stage or through our workshops, which are more hands on. They get to repeat what they learned through the networking and through the open forum where they can ask questions if they are confused or they want to discuss it in more detail. Basically, we help build compatible layers of knowledge, starting with the basics and moving onto more advanced topics.
This is an approach unique to BX in this space. You might see a large trade show that has an educational component. It may be a good trade show, but has terrible education. Others try to do both, but neither aspect especially good. There are exclusively educational programs, but none designed exclusively for the beauty entrepreneur.
Related: O'o Hawaii Sweeps Deal Appeal Competition At BeautyX Capital
Was it easy to commit to embarking on a whole new business?
It was a big decision to create a new brand for us. This was really a different business, an education business. It wasn't so much about showcasing innovation like IBE, it is more about distilling ideas and concepts, then teaching people and creating an open forum for conversation and discussion. It has totally different set of dynamics from our other events business.
BeautyX has broad appeal. It attracts people who haven't launched their brand yet, and people who have just launched their brands. Many IBE exhibitors come to it, and people who are coming back into the business after they already have done a brand, left and find they are returning to a different environment. It pulls in service providers who are trying to understand the space and better understand what their customers are going through. Then, there are a fair number of people from larger companies who come because a lot of the things we're talking about are concepts broadly applicable in the beauty space.
We've discovered the definition of beauty entrepreneur isn't limited purely to independent brand founders. Many service providers are entrepreneurs and so are people in big companies who are trying to be entrepreneurs or think in an entrepreneurial way.
Why BeautyX? Why not just stick with CONNECT Indie?
We learned through IBE that trying to do thought leadership during a conference inside of an expo is like trying to be sushi joint and a pizza parlor at the same time. People who come to see exhibitors aren't necessarily interested in sitting for classes and vice versa. That was the genesis of CONNECT Indie, to see if we could pull people away for a few hours.
Education and thought leadership is entirely different from an expo. A lot of people try and do both at the same time and it just doesn't work. That's a significant reason why we launched BeautyX as a separate brand with its own operating structure. It operates with a different set of variables that drive customer satisfaction.
The brand needed its own identity. X for x marks the spot. X for variable. X for the visual connotation of crossroads, bringing people and different ideas together. The logo captures the convergence of ideas brought into sharp focus.
So you feel comfortable growing and investing more into BeautyX?
Moving into 2019, we're going to continue to do what's worked very well, which is advance, enhance and improve our methodology. We're investing in more original content.
A lot of other conference producers basically outsource their thinking. They don't even  moderate their own presentations. They just book speakers and charge people for listening to people talk about random ideas. That's one way of doing things. That's not the way we want to do it. That's why we rely on our Beauty Independent editorial staff for BeautyX.
When you pay for a quality education, you expect people who are serious about knowledge to put together a program that helps you get to a certain level of learning. Whether it's speakers, classes or demonstrations, they'll get you there. As they're talking to people, they are able to identify experts, credible experts. They're able to keep their pulse on pressing issues. Their work establishes the fundamental insights we need to do these courses. Members of Beauty Independent (BI) lead the discussion on what's happening in the business. Over 80% of the panels and all of our classes are led by either BI or IBE team members.
We absolutely refuse to outsource our thinking. We feel our customers trust us, they expect us to do this for them, and we're going to do it. Now, as we grow, we need to put more resources into it.