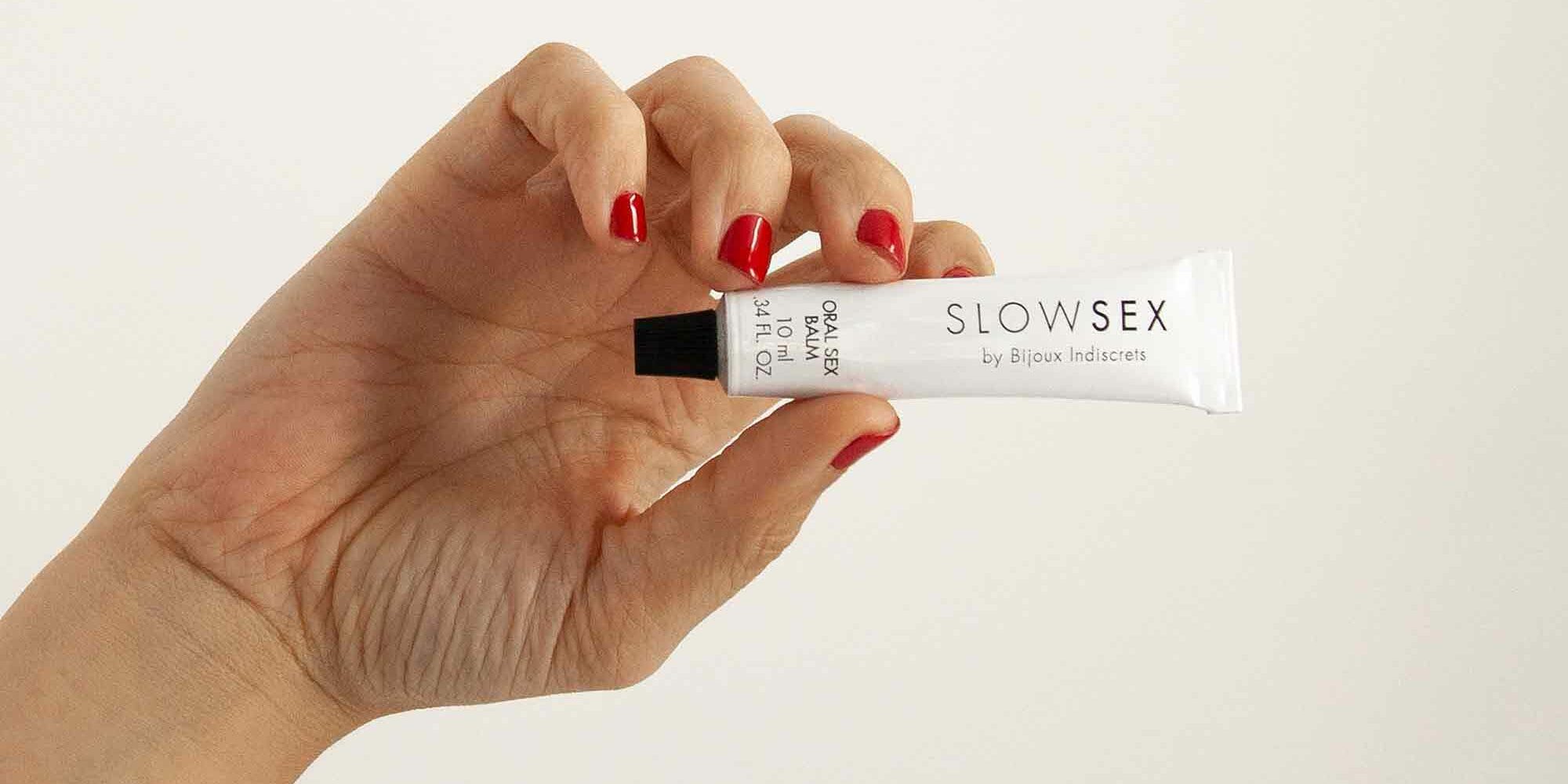 Bijoux Indiscrets Co-Founder Elsa Viegas On Slow Sex, Overlooked Nipples And American Openness
When
Marta Aguiar and Elsa Viegas launched Bijoux Indiscrets in Barcelona in 2006, the company was focused on pleasure and play for couples. It started with a collection of five themed boxes containing everything they would need to dabble in body painting, produce an erotic photo shoot or
role play as secret agents.
Bijoux Indiscrets has since expanded and pivoted as attitudes about sex and, specifically about female sexual pleasure, have evolved. Today, it sells products across several erotic categories, from bondage gear to jewelry, in
 40 countries worldwide. Now, with
its latest collection Slow Sex,
Bijoux Indiscrets branches into
foreplay-focused cosmetics. Beauty Independent spoke to Viegas about how the global sexual wellness industry has
changed in
Bijoux Indiscrets' 14 years, the ways in which its
community of over 60,000 social media followers is coping with the coronavirus, and why Slow Sex Nipple Play Gel is a runaway success.
How has Bijoux Indiscrets shifted as the sexual wellness space evolved?
In the beginning, our idea was very focused on role play for couples, so we were kind of an old-fashioned company. It was quite a different company because it was 14 years ago, and everything has changed. Society's changed, the role that women play in society also changed, especially in the last couple of years. As a company that is female-founded, 95% of our team is women, we changed as people, too. So, it's not that we changed our philosophy, the company grew with us.
In the past five years, we [have been] very focused on women and issues that have to do with female sexuality, and all the taboos, the myths, the fears and shame. We, as a company, believe it's not just about selling products. We also need to make sexual wellness part of our well-being. So, we changed as a company. Now, we are very focused on talking about women's sexuality and the freedom to explore our pleasure without rules, without everything that's been said is right or wrong. We are very active in this field.
Bijoux Indiscrets is based in Spain, but do you have an established business in the United States as well? 
We do, since 2011. We've had a couple of not-so-good experiences with third-party logistics in the U.S., so we distribute, and we sell directly to the final consumer. We also have an exclusive distributor for the U.S, market. 
Tell us about the launch of the Slow Sex line. 
[Bijoux Indiscrets has] accessories, we have BDSM-inspired fashion, but Slow Sex is my favorite collection. It's a very special collection because it makes a statement. It's our most political collection because it's totally dedicated to pleasure. We did lots of research and studies. We take advantage [of the fact] that we have almost 60,000 followers [across social media], so we get quite a sample of people that we ask things. We came to understand that we were focused on relationships in a very old-fashioned way, and we should be working on knowing ourselves, discovering ourselves, forget all the rules and norms, and launch a collection that is dedicated to sex. It's called Slow Sex, but we call it the foreplay collection.
It's a way of changing the word "foreplay" from something that's less important because the important thing comes afterwards, and dedicating time to all those practices and to our bodies and to everything that we like. Especially in this dating app era, everything is swipe right, swipe left, and we are always trying to connect, but we don't give time to know each other. We wanted to launch products that allow people to know themselves first and, then, share that knowledge.
Also, in couples, [it's important] to be able to enjoy sexuality in a very playful way, give space to imagination, to self-exploration. It's closer to traditional mainstream cosmetics than erotic cosmetics. [For example], we don't have lubricants, we have play gels. Also, our products are good for your skin and your health. They are 100% vegan. They are not only playful because they taste well and smell well, but they are safe to play with. That is something that is very important for us. 
What has the response been to Slow Sex?
The reaction was amazing. It's our bestselling collection ever. We've had successful things, the vibrating diamond, we have the Maze collection that's a vegan BDSM-inspired collection of harnesses and handcuffs. I believe that people wanted something that was not just lubricants and [designed] not just to solve a problem. That's not our field. We want to make it playful. 
In the U.S. and Europe, those are our main markets, usually we see some differences. Some things work really well in the U.S., and they don't work that well in Europe and the other way around. Slow Sex really worked in all our main markets and also with the media. We are really glad with the results, especially in this weird time that we are living. We don't know what the future holds for us, but we cannot complain.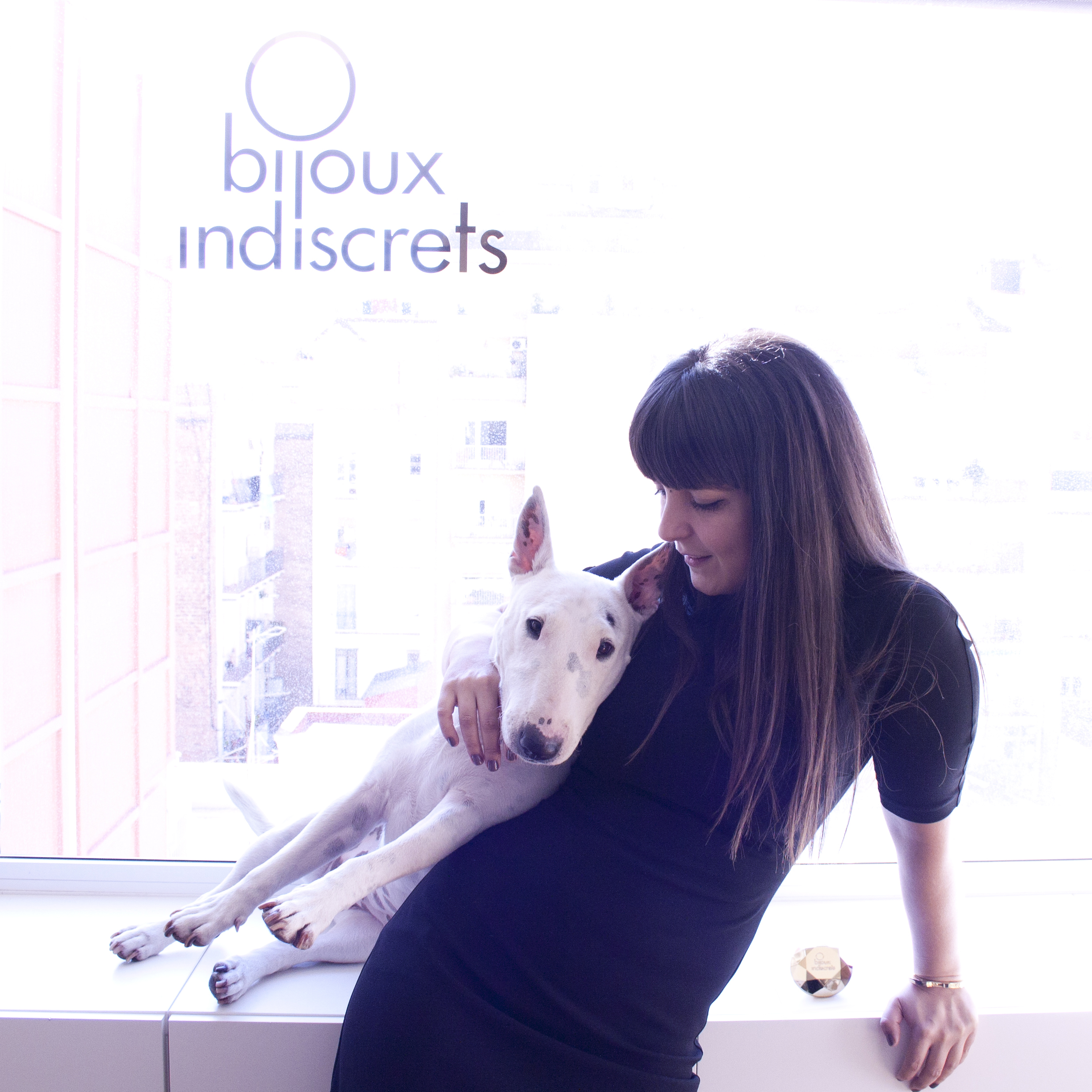 How has the pandemic affected sales?
As you can imagine, when this started in the beginning of March, we were super scared. We have been in business since 2006, but we consider ourselves a small company and a young company. We are not a huge monster that can face any kind of thing. We said, "I don't know what's going to be, [but] we have to be prepared." In fact, it was a great moment sales-wise. We saw an increase. Sometimes, I feel a little bit uncomfortable saying it because people are struggling, and I know that it's not a first need product. 
People have more questions than ever or at least they have the time to think about some things. They ask us lots of things. We were more active in the past few months online on our Instagram channel. We tried to do more live sessions with psychologists, sexologists and other professionals that could add that serious part because we are in the playful area. 
That, I believe is key in this moment because everyone said, "Well, we'll be closed in at home, so we'll have lots of fun." And that's not the reality because there's anxiety about the uncertainty that surrounds us. We're dealing with that. We carefully chose professionals to help us through these past few months and still we will do work in that direction because I believe people need much more than just products. They also need guidance and information. So, that's what we'll keep on doing at least until we get our lives back.
What's an example of something that worked in one market, but not in another?
I have the perfect example. In 2018, we launched one of my favorite products. It's called Horoscope [Self-pleasure Kit], and it mixes well-being and sexuality in a holistic way. You have the necklace with your birthstone and, then, a clitoral balm with an essence based on your element of the four different elements [air, earth, fire, water] and, then, a clitoral vibrator. It was, for me, perfect material-wise, concept-wise. It was brilliant. If you want to give a gift to a friend, it was quite a nice product.
Everyone was a bit mystical, and everyone was doing some kind of ritual. I thought it was perfect timing. I visited Los Angeles and New York a couple of times in 2016 and 2017. I thought, this is astrology's highest moment. It worked really well in the U.S., and it was a disaster in Europe. Every time I go to the U.S., there's quite a spiritual connection and things related to spirituality and wellbeing [are popular]. We are not ready for that in Europe. So, Horoscope works well in the U.S. In Europe, we have it, but it's not the bestseller. 
In Europe, I think people are now starting to understand the concept. Some trends arrive to Europe and some trends just stay in the U.S. I was so optimistic because I think it was a good connection, a good excuse to connect with our bodies, with our spirituality. The U.S. was ready. Europe was not.
Is Bijoux Indiscrets carried in a lot of retail stores in the U.S. or mostly online in the country?
I would say 50/50 because the U.S. has these chain stores that we don't have in Europe. When you have one new client in the U.S,, they might have 20 stores. This is quite different from the European market. We have quite a presence in the physical stores as well as online. The other thing that we are very happy with is that we managed to jump from the erotic market to the mainstream market. We work directly with stores like Urban Outfitters and Nordstrom. This is something that it's very hard to achieve in Europe because the mainstream is quite afraid of pleasure and sexual wellbeing, but not in the U.S. Every time I say that, my friends in the U.S. say that is not true, but it is. I believe that the U.S. is much more open to [sexual wellness products] than Europe.
What are some of the bestsellers from the Slow Sex collection?
I have two that are quite surprising. One was not my favorite. I almost [didn't] launch it, but my team made me. It's the Nipple Play Gel. In [the sexual wellness] market, this is the body area that is most forgotten about. It's like it doesn't exist. It's very hard to find products specific for nipples. So, we have the Nipple Play Gell, and that is by far our bestselling item from this collection. We did a survey regarding body areas, and asked for gender and also sexuality. In all the options everyone was considering, [nipples were a] very important body area to have in mind in foreplay.
The other one is the Anal Play Gel because we have an amazing formula that I'm very proud of. [I worked for a while] with the labs trying to get the right consistency and the right ingredients. I think it's the product with the best reviews ever in our portfolio. The third one, my favorite one, is the Intimate Shimmer Dry Oil. It's beautiful if you want to use it on your skin. But it's also good when you use it on your intimate areas, if you have hair or if you don't have hair.
It's good because it has coconut oil which is antibacterial. It's also good if you have irritation on your skin. It gives a beautiful shimmer and smells delicious. It's safe for all intimate areas. That one is also one of the best selling products of the collection.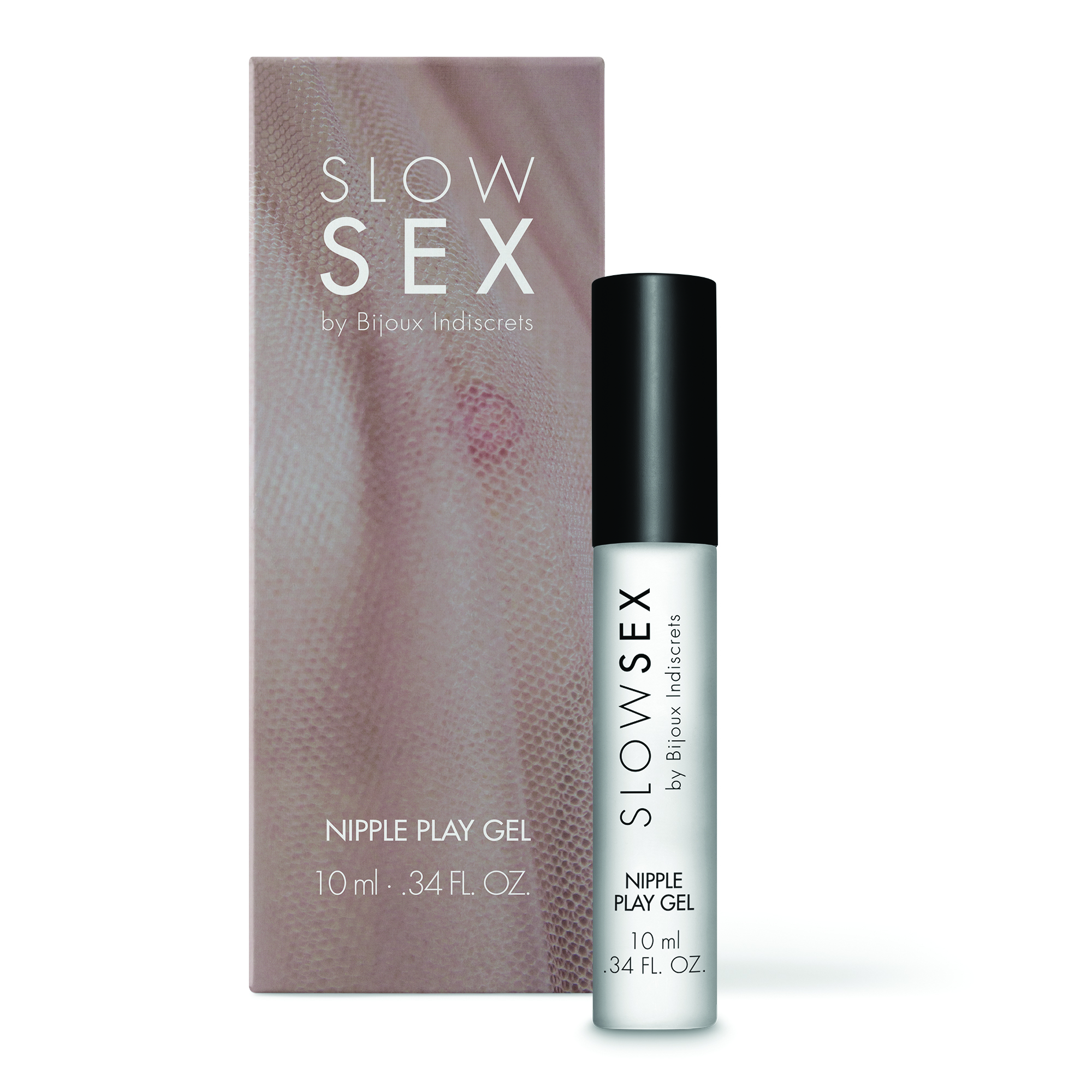 Have you ever looked for or taken on investment? 
We were quite young [when we launched]. We used all our savings to launch the company. We had no idea how hard it would be as an erotic pleasure company. Sometimes people ask, "How about being a woman? I never felt any difference gender-wise." It was always business area things like getting the terminal to [process] online payments. You have to go to the bank, and they said we could not have a payment structure because of the business. We were like, "But we are a legitimate business, and we need to sell and charge our clients. How are we supposed to do that?" They openly said, "No, because you are an erotic brand." I don't remember exactly how we managed to get it, but it was complicated. 
Regarding investment, we were very conservative money-wise. We launched with $10,000, we got help from family [to launch]. For the next stage of growth in 2008, we added another business partner also in the family. So, it's quite a family business. We never had to go and ask for investment. Now, there are investment companies just dedicated to pleasure companies and out-of-the-box business ideas, but, in 2006, it was not an option.
Also, crowdfunding changed the game. That was great because anyone can have an idea, they put it online and they say, "Do you want to help us?" They don't have to go directly to someone or a bank and ask for investment.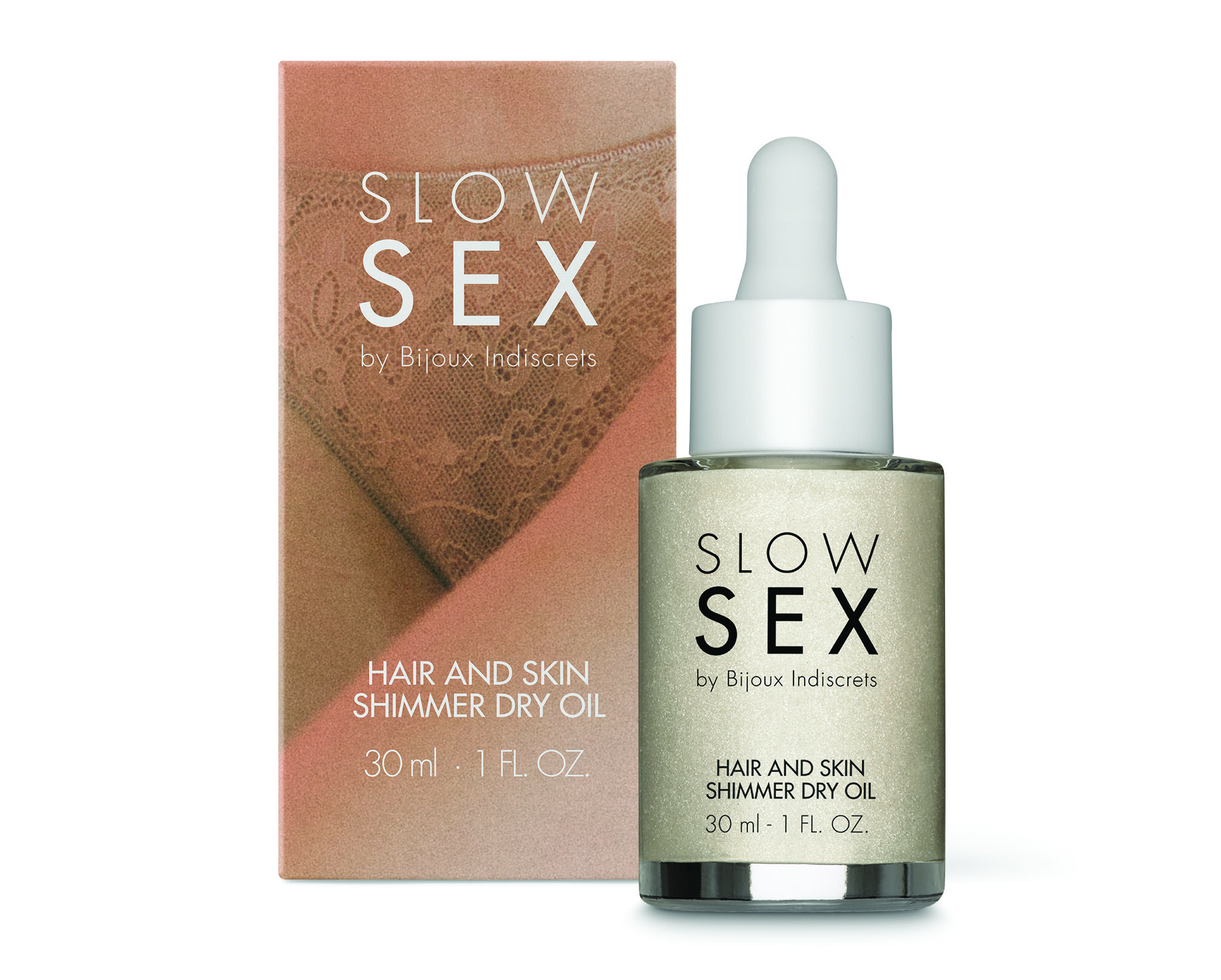 What do you see as emerging trends in sexual wellness? 
I believe that, finally, we are going in the direction of equality. For a long time, feeling pleasure was not the priority. Women didn't have that priority in their lives. Pleasure was something that might happen, but we were not aware of how our body worked, our sexuality, or how to have more pleasure. I believe we are finally more comfortable talking about certain issues, and we are more comfortable exploring. I believe that also empowers us because we know what we like and we know what we don't like.
If you look at the new brands, especially in the U.S., [there are so many] with amazing women behind them. Fourteen years ago, almost 100% of the companies were from men and very masculine in their proposals. Now, you find amazing brands like Dame, Unbound, Maude. All brands that have very gender-neutral offerings. They design beautiful things thinking about female anatomy and female pleasure. Also, including not only the women and men as the two genders, but getting a larger spectrum of sexualities or gender expressions.That is also very good because it includes more people and makes it more democratic. It doesn't leave so many people out of the equation.
We were so old school in our industry 10 years ago. Finally, we are being inclusive in the way we refer to our customers, the words we use. Everything has changed, and it's so much more respectful and friendly. If you go through the new brands, they are so much more friendly to the consumer.